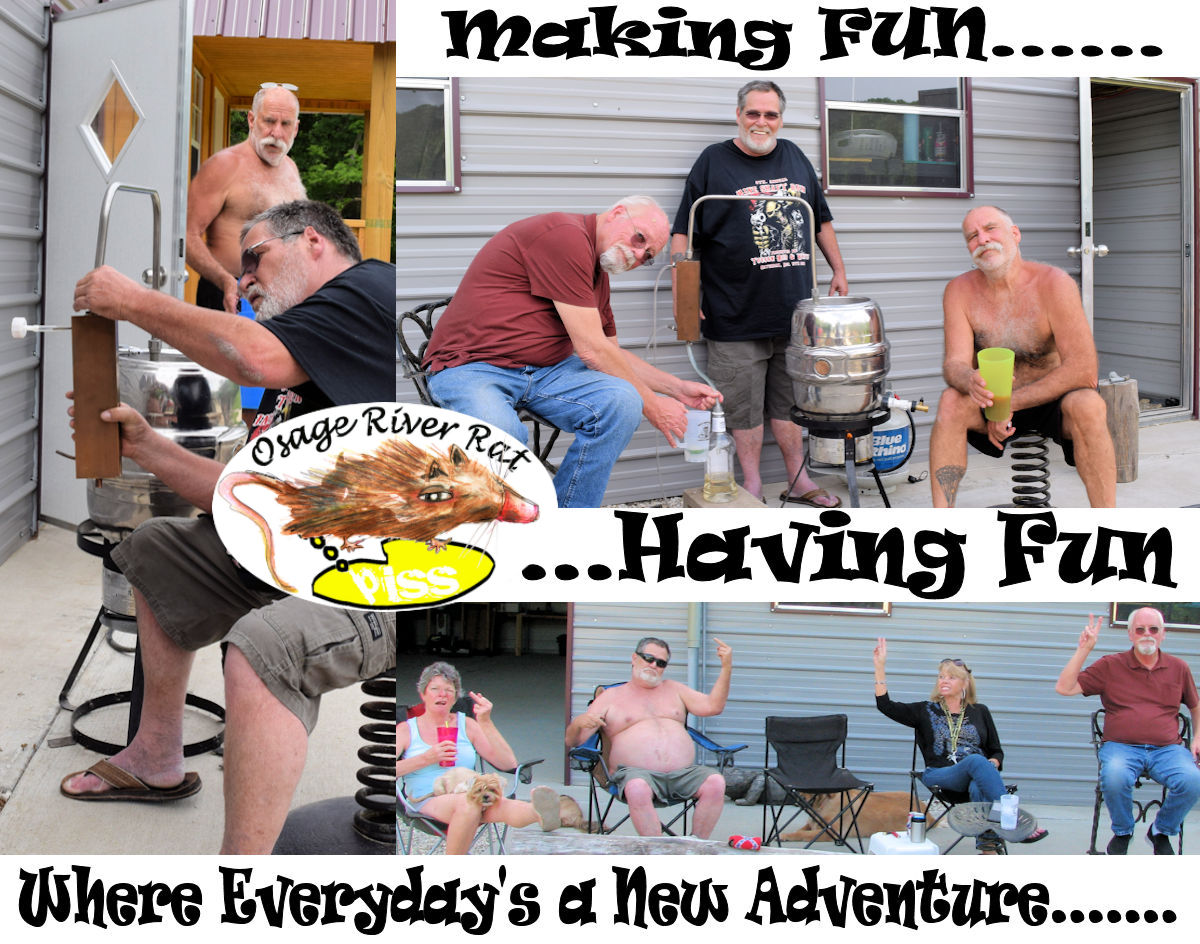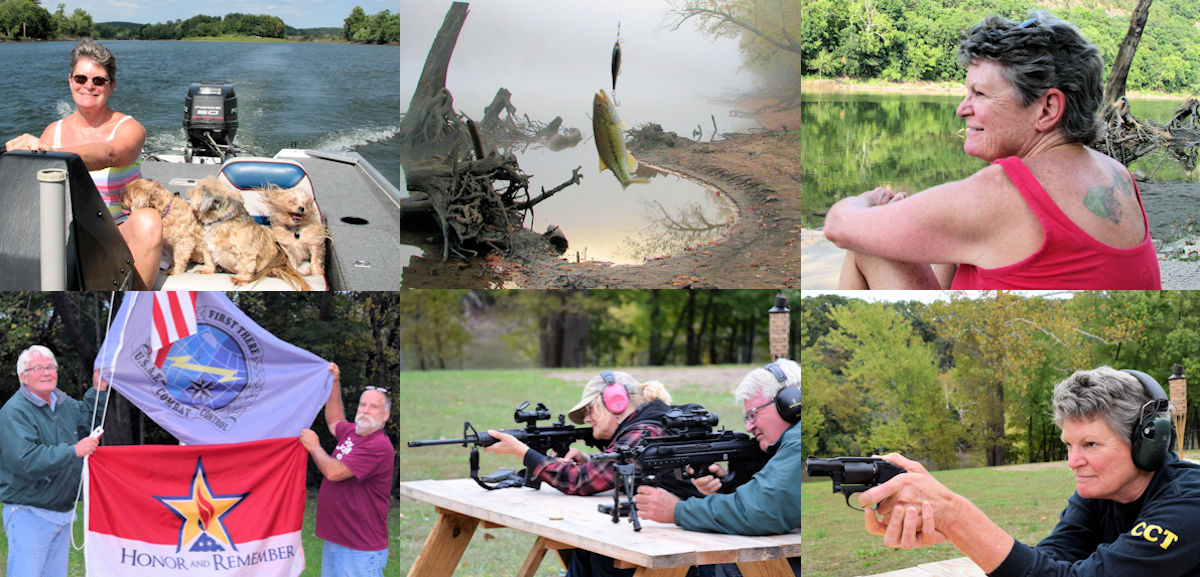 Charlie and Debi Mason show up for weapons training and bring a CCT Flag.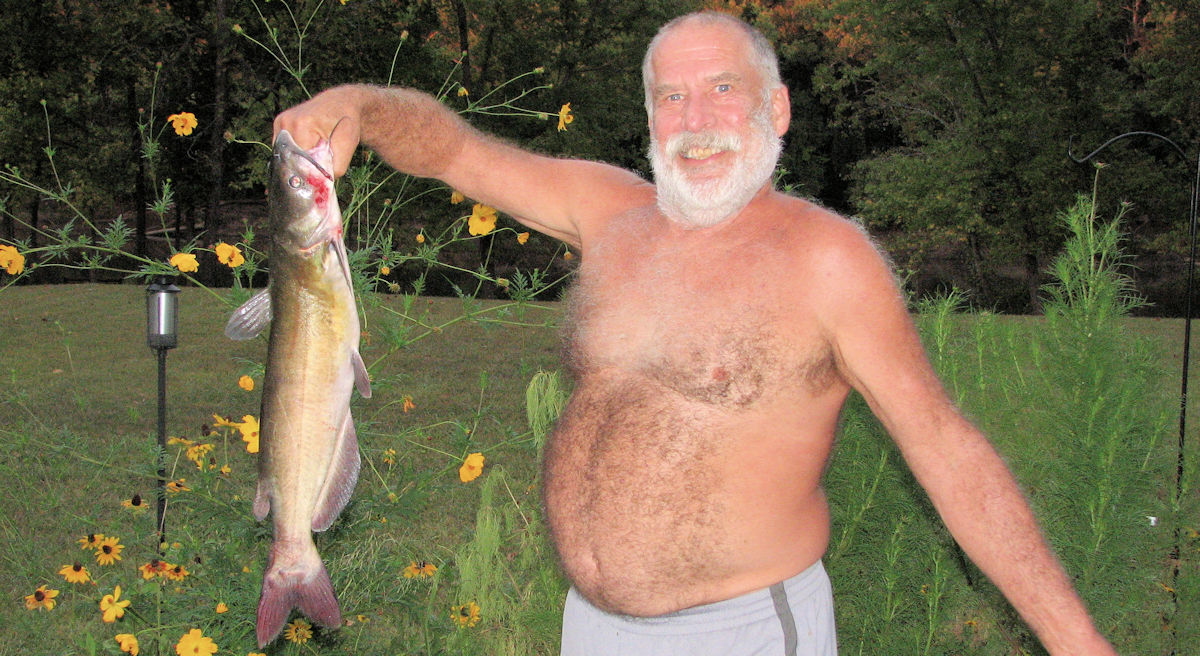 I catch my 1st catfish and fall down breaking my glasses while running up the boat ramp to show Jill and get a picture. That was the day I turned into a "River Rat"!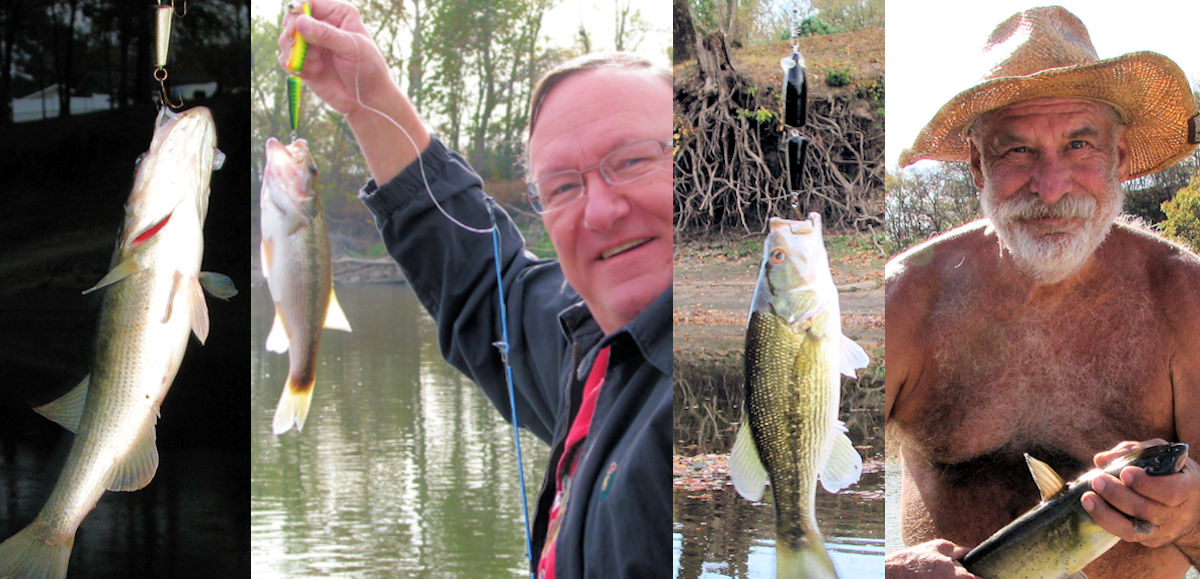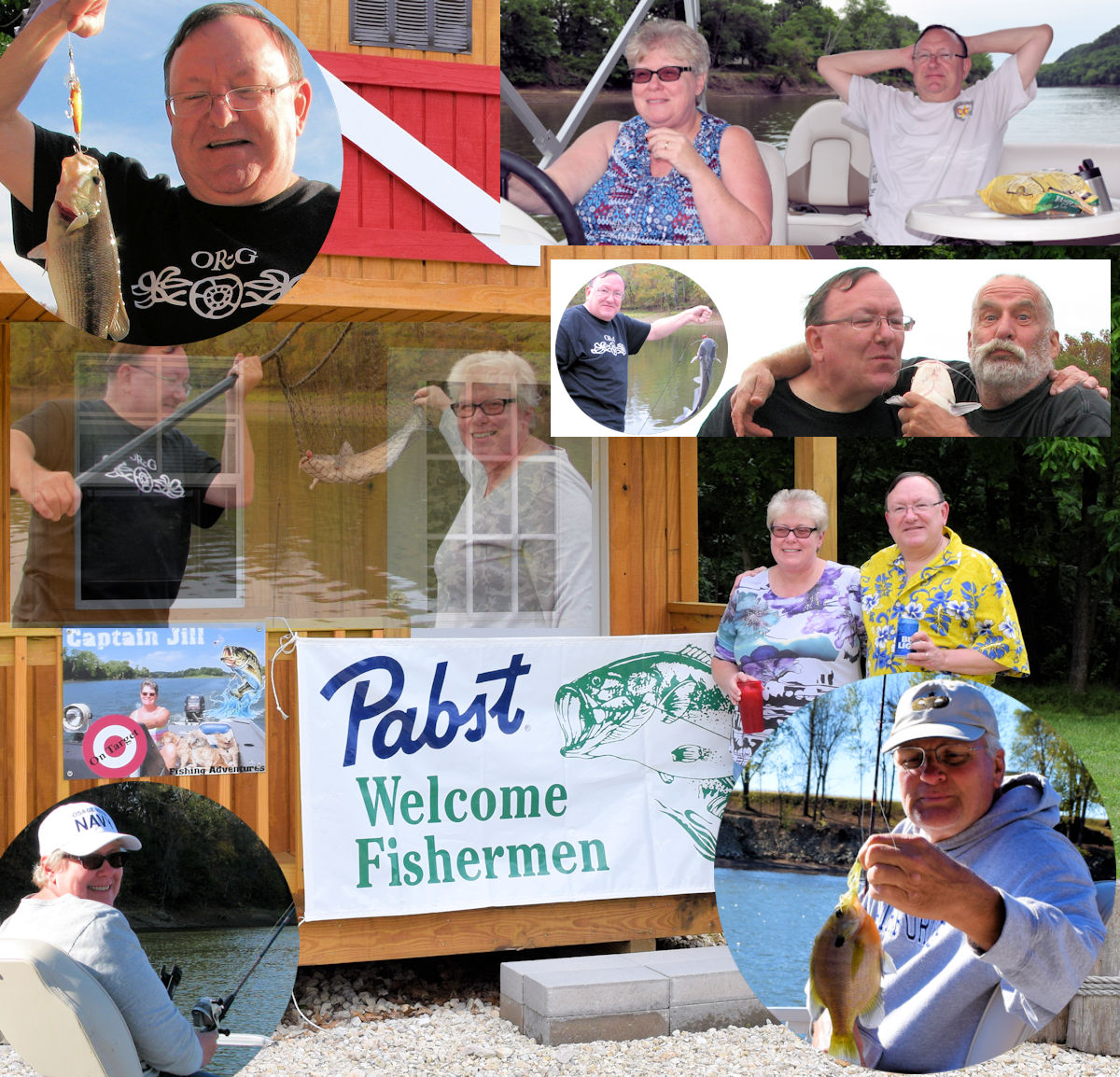 Steve and Lynne Polofka show up to christen "Capt. Jill's Guest Cabin", and fish.
Doug Kimme shows up too and the party's complete.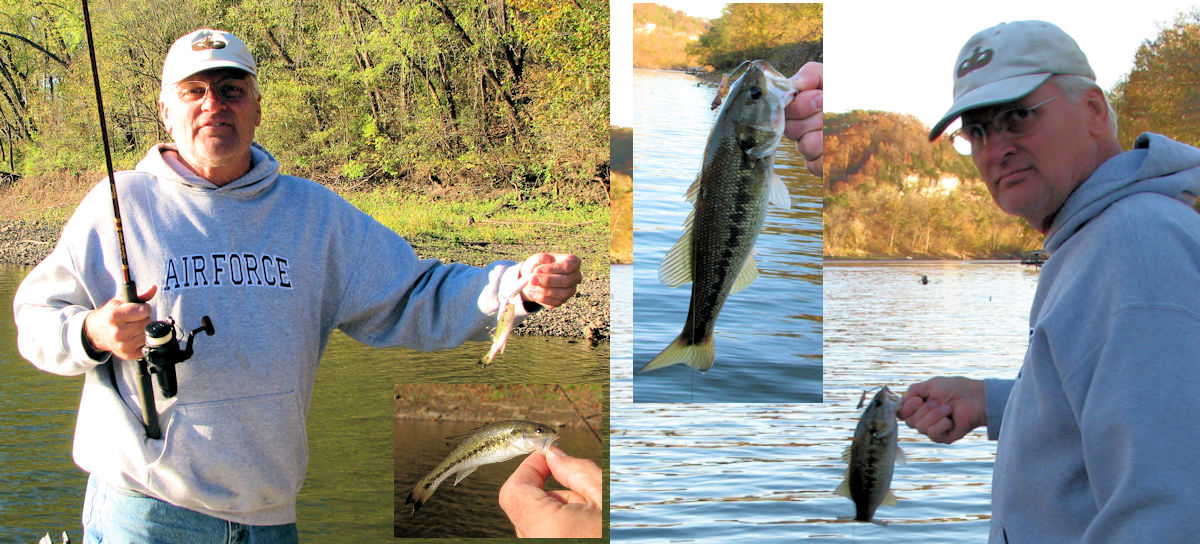 Doug slaughtered the competition for smallest fish, but won the largest sunfish, (above).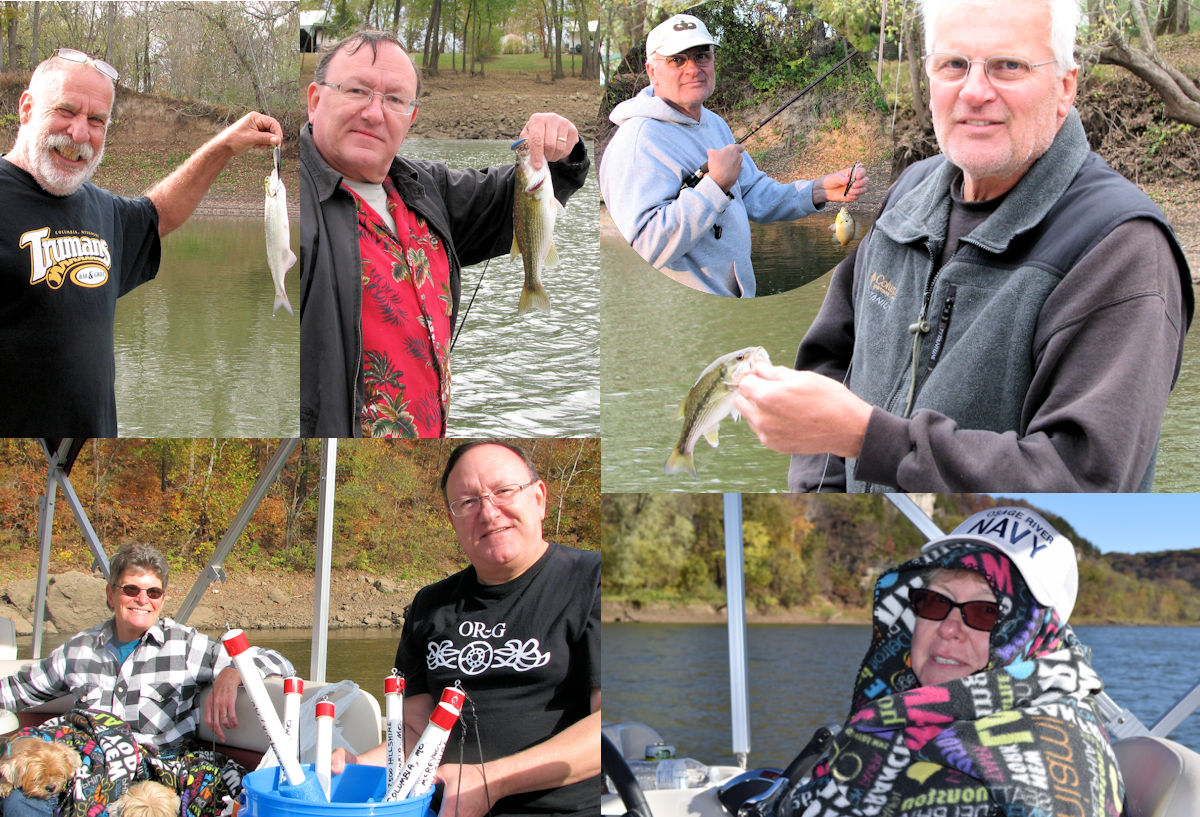 Happy Hour, time to throw out the noodles, have a few beers, tell some lies, and wait for the fish to throw themselves at our hooks.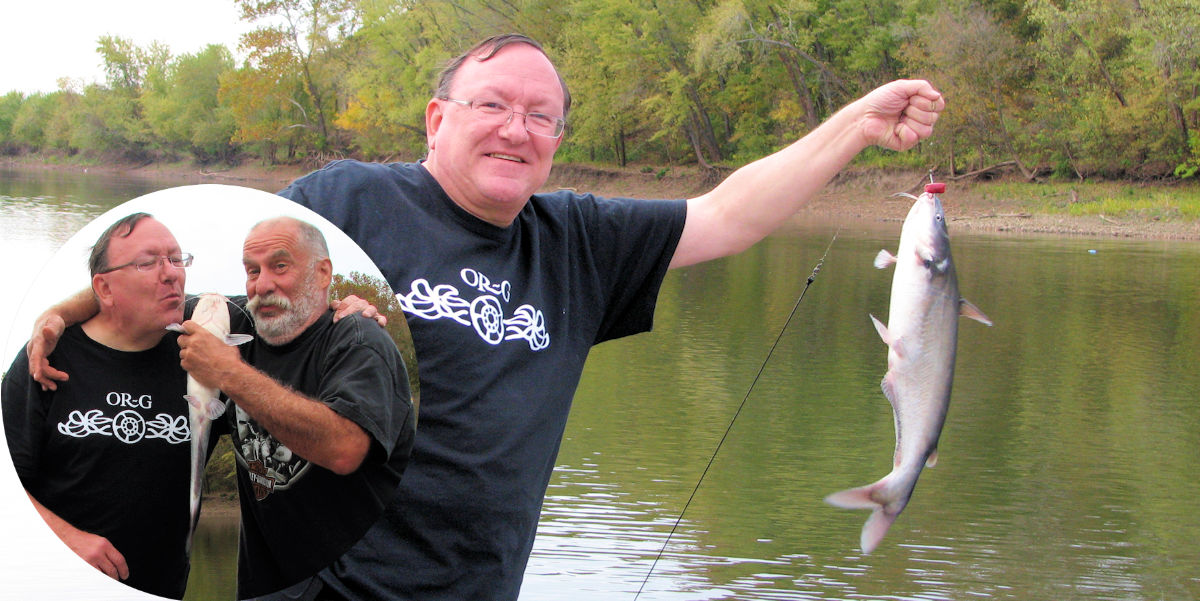 This is our 1st year fishing and I've hooked myself. I'm only almost a "River Rat", I didn't quite put my lips on our catfish, but I've learned a lot and the following pages will show you some monster fish and extreme FUN, come join us!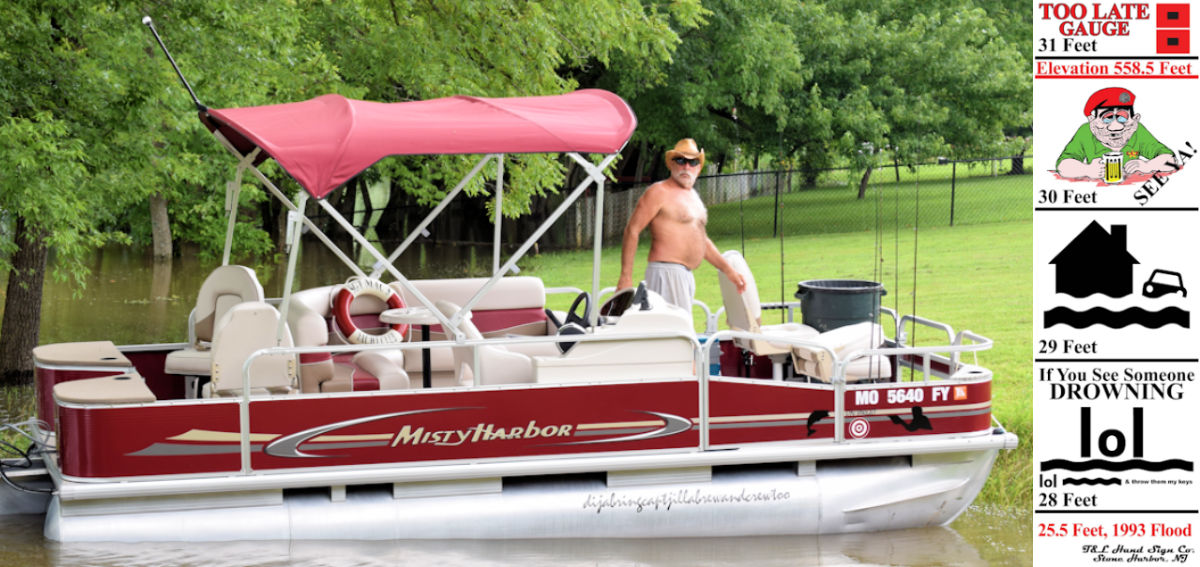 HIGH WATER, my yard is at "

Extreme Waterfront

", 23.95 feet on 07/03/2015; Dec. 29th of 2015 a new flood level of 29.53 feet, all property was under water as the road.