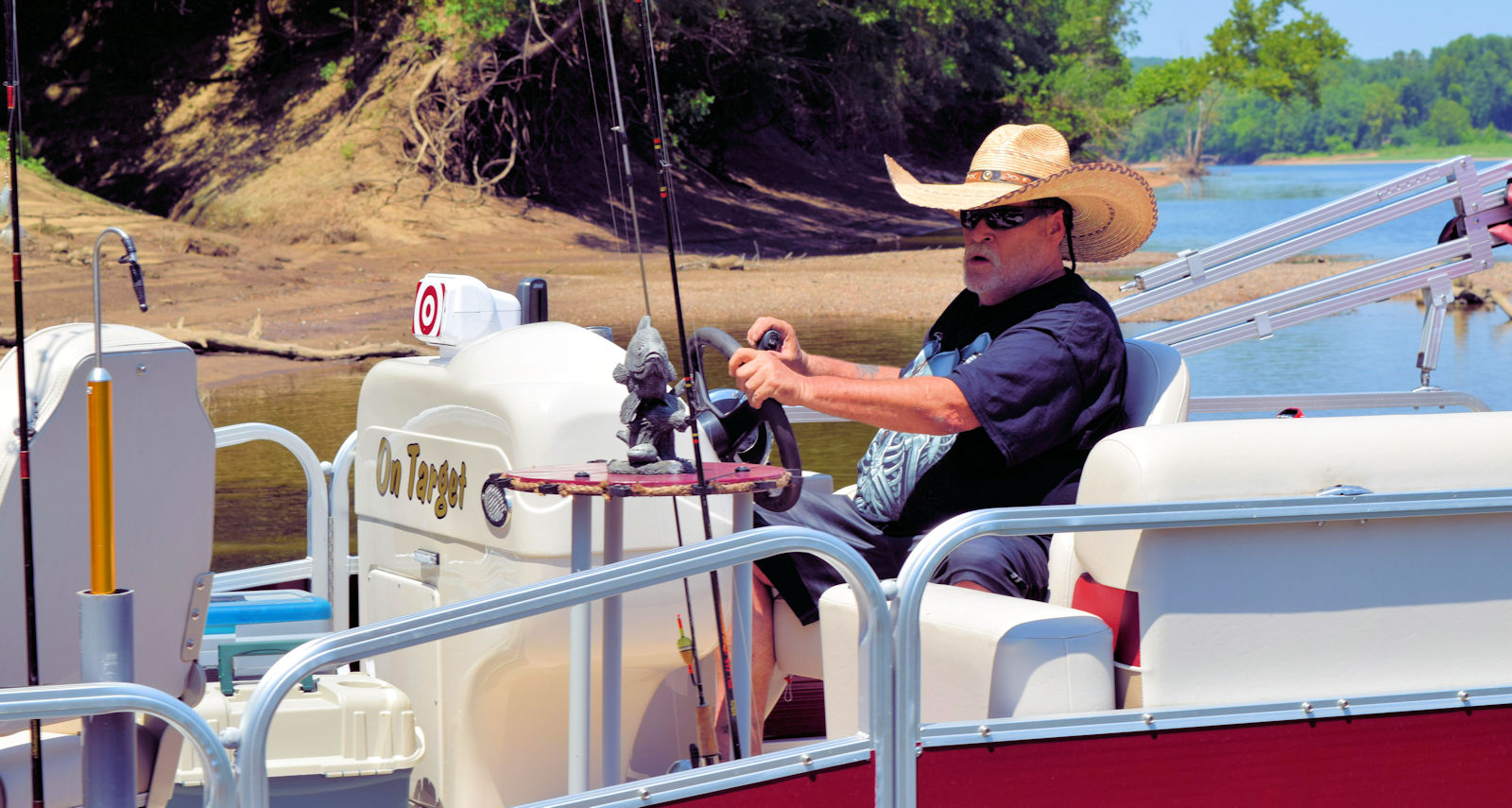 And he brings Gifts.....A nice Fat Red Eared Turtle, and more!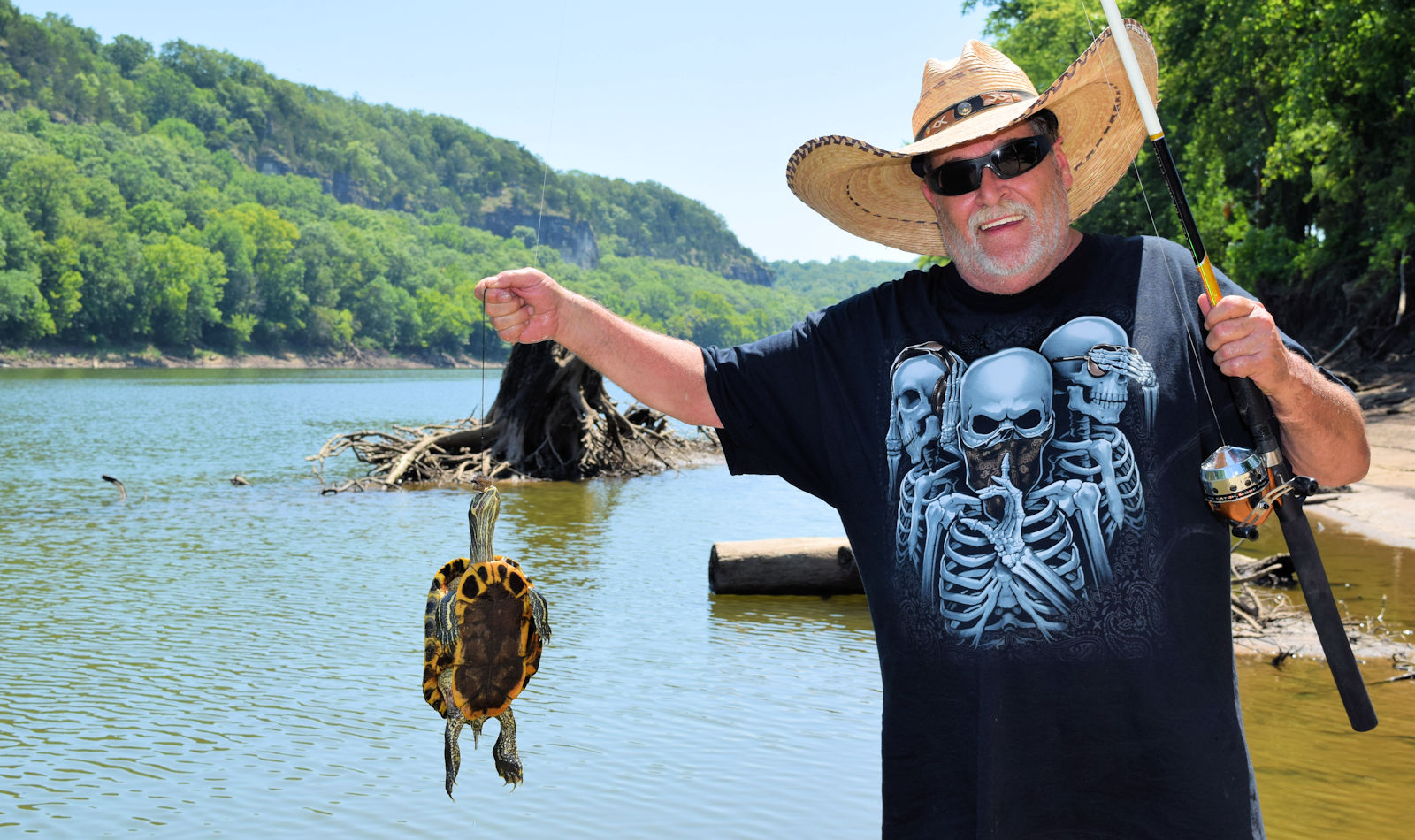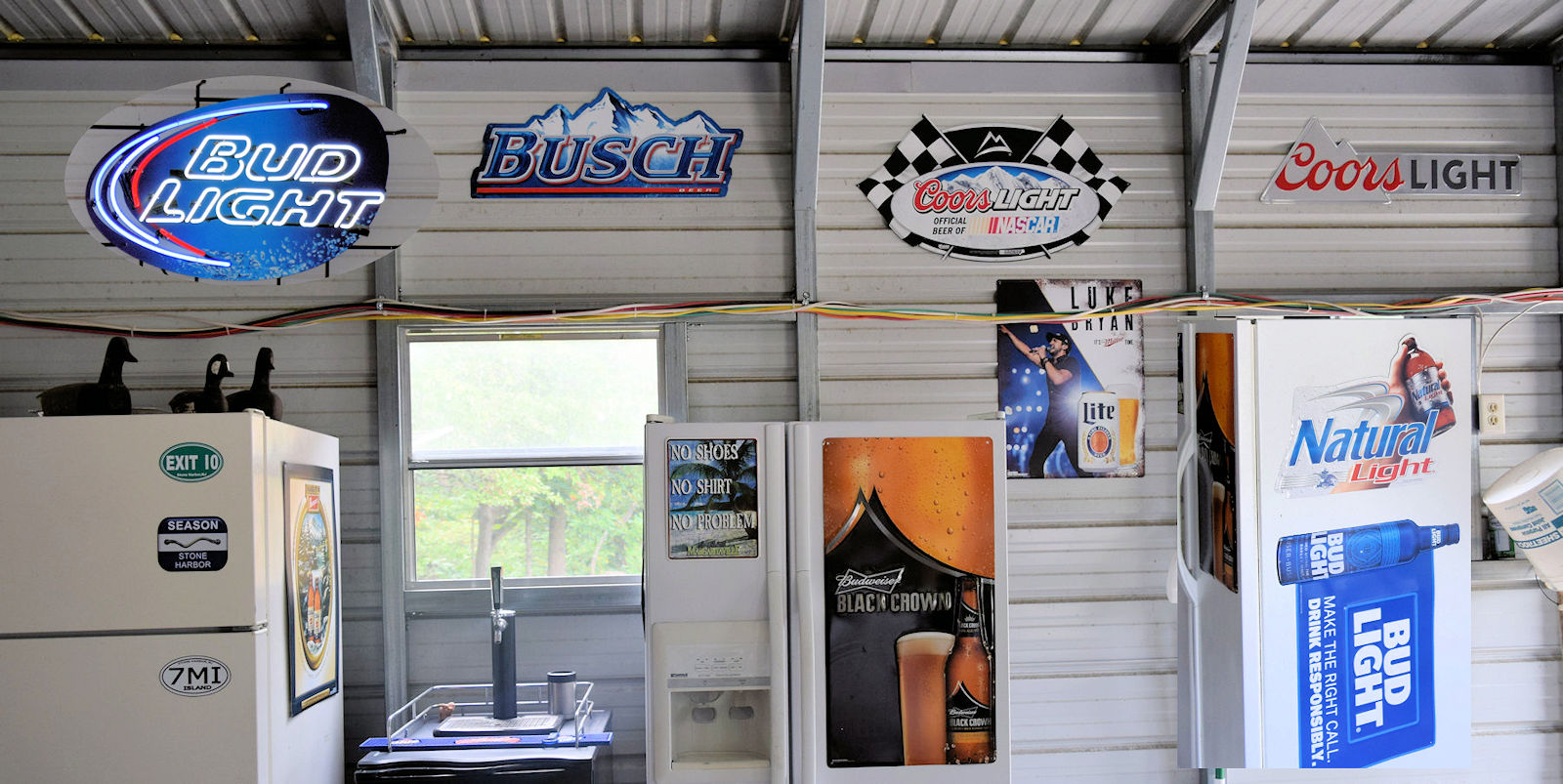 Which brings us to another McReynolds Tradition.... SHINE!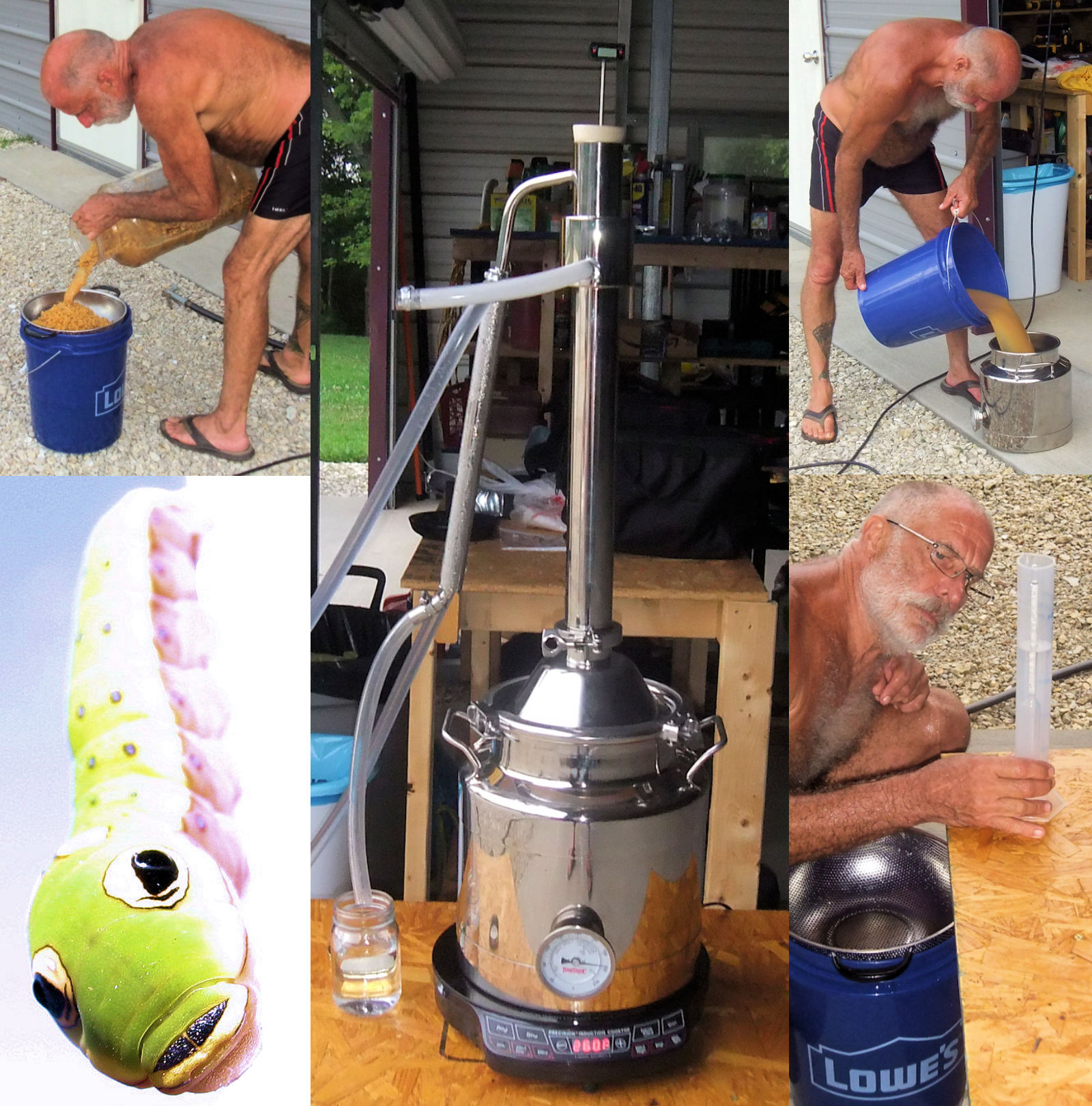 Is that Fish Bait or a Secret Ingredient? You Drink It.......
Time to take the Jet Boat and make a RUN!

Watch out for the Catfish, they're everywhere................

and soooo many Gar, they get tangled in my fishing line......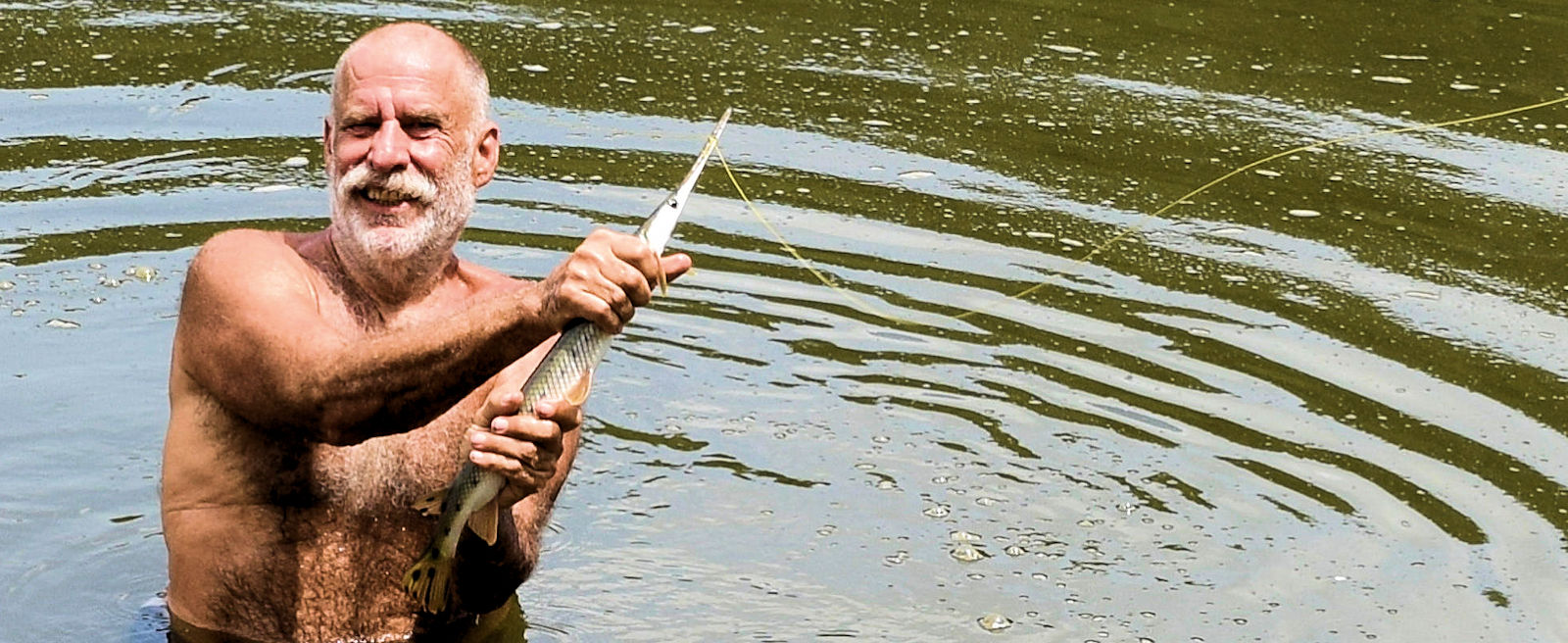 As Always, Time Goes TOO Fast @ The River....
Then There's Next Time!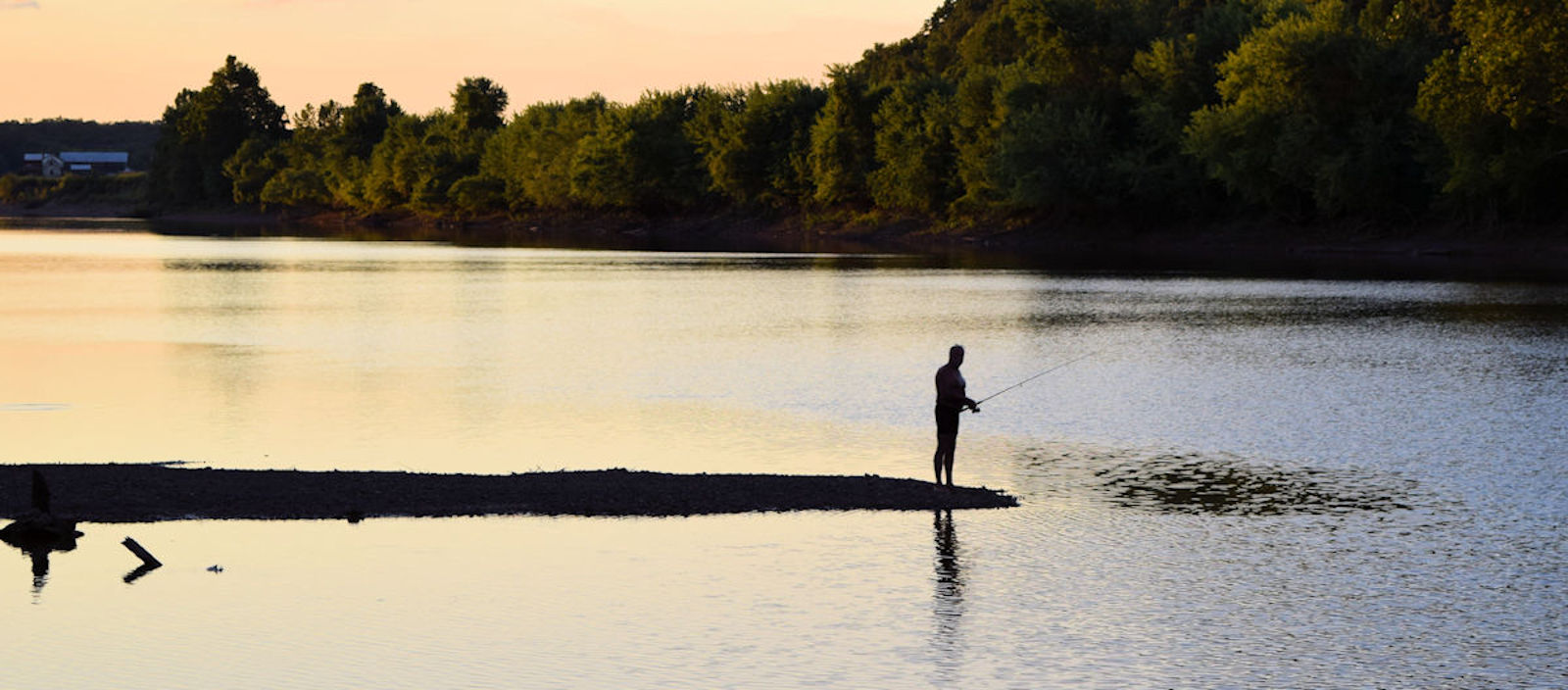 Capt Lynne and Steve Polofka make time for yearly visits. Our friends, Steve and Susan Wilder, show up for some FUN TOO!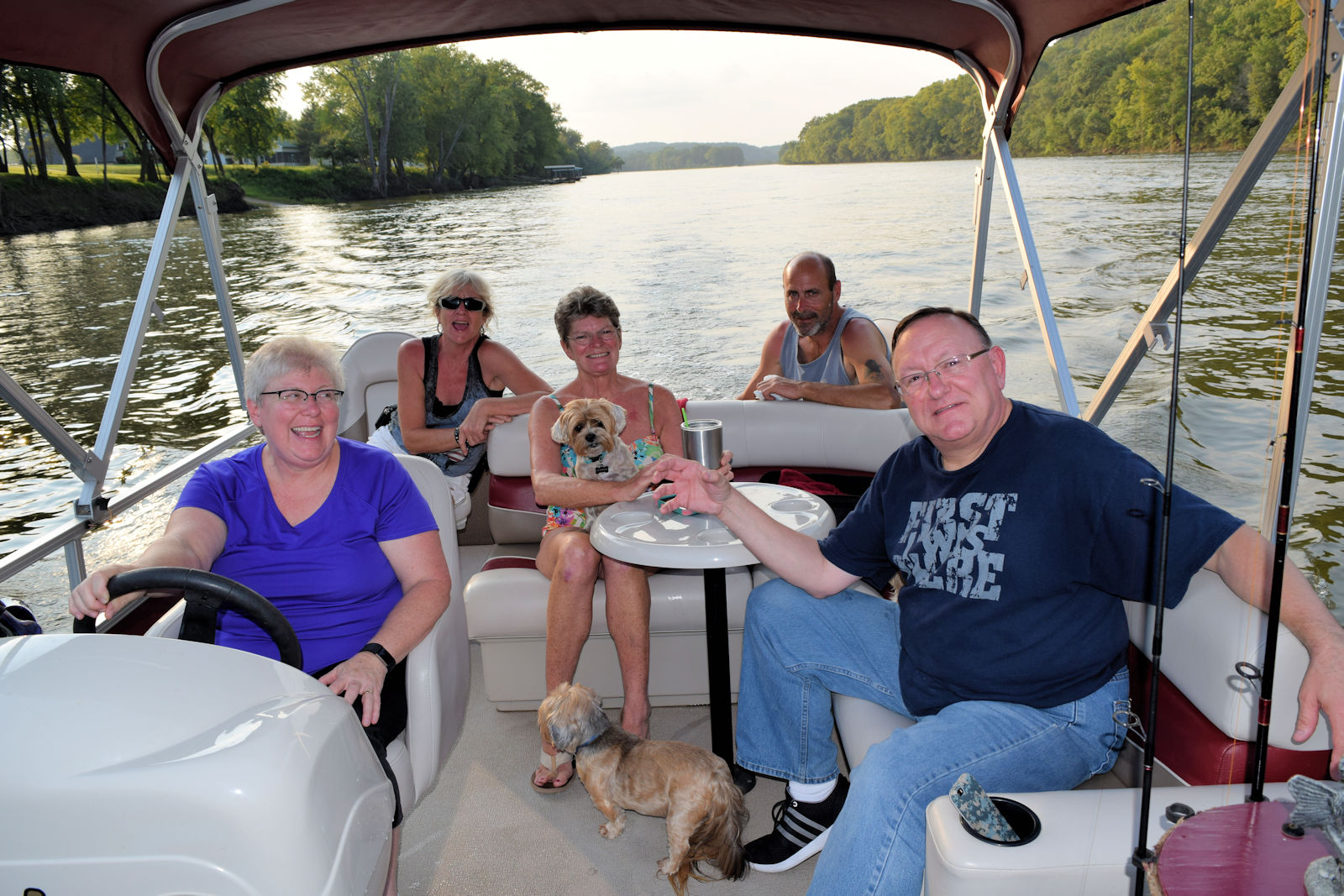 The river's a bit high and Capt Lynne has never seen the deck/dock. It's been under water for most of the year, but at least we can walk on it, and it makes for a parking spot for the Jet Boat......... Somebody Give Steve a Libation!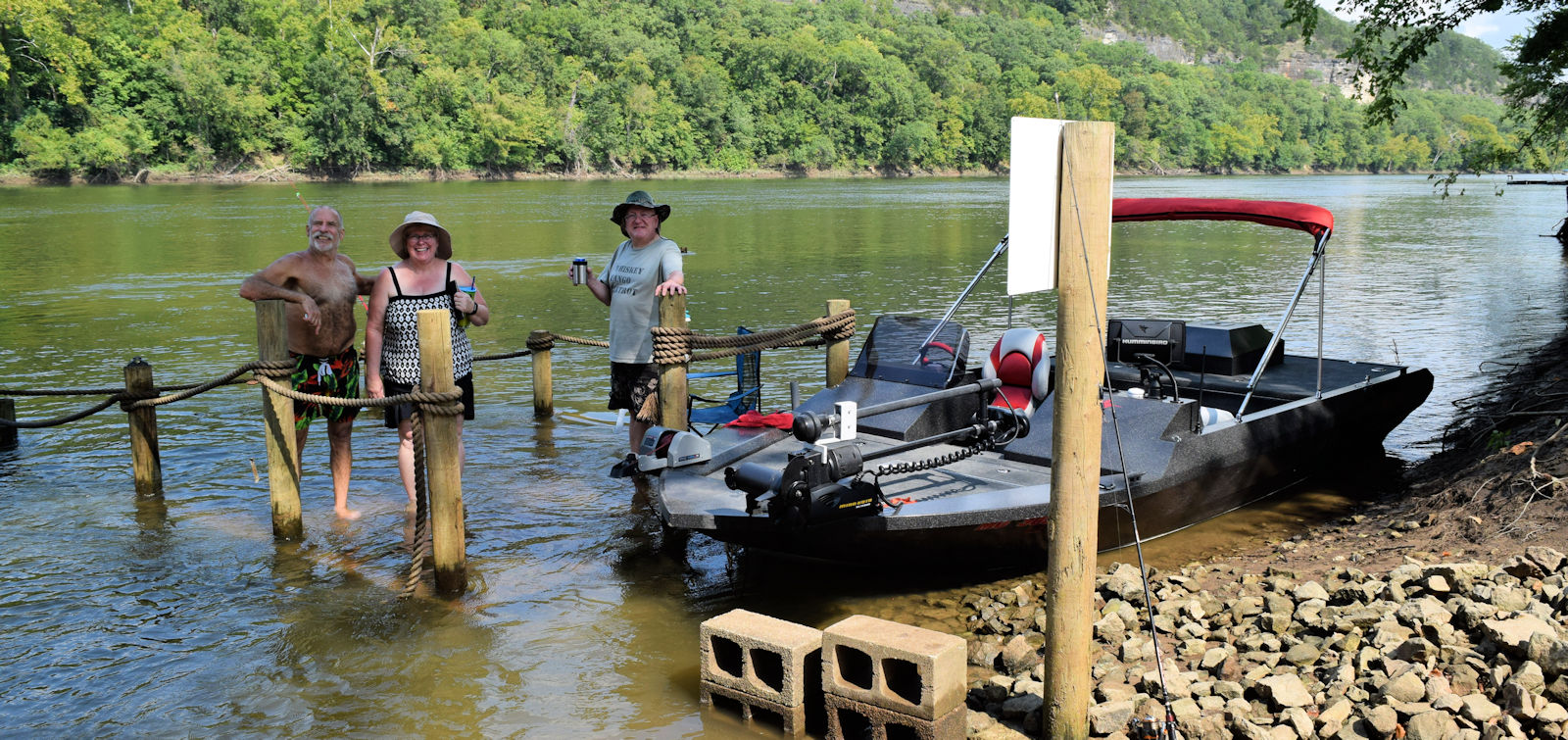 It also a "Golden Opportunity" to become one with the fish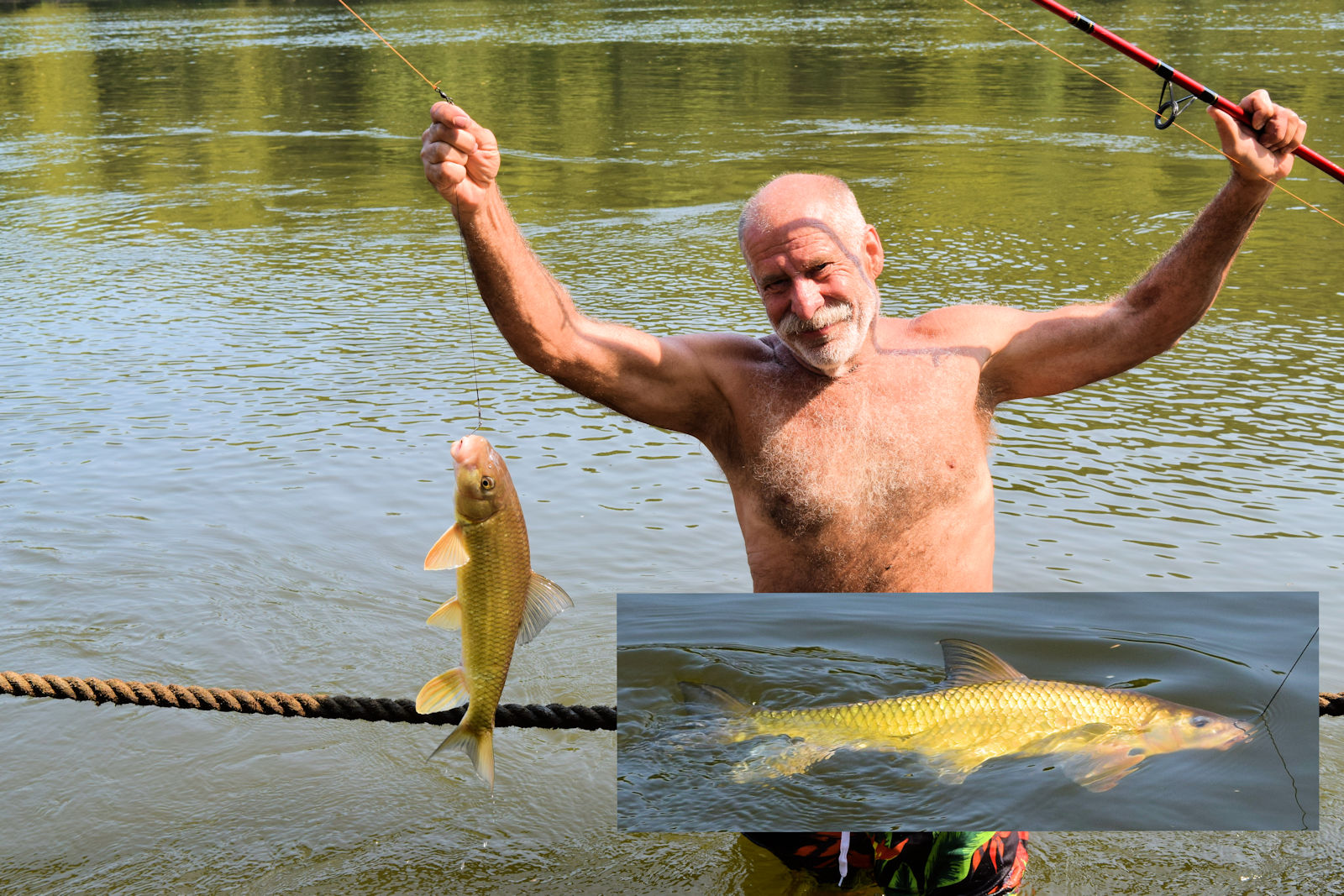 Or you can keep your feet dry and try your luck. Lynne caught one of Jill's "Pretty Fish"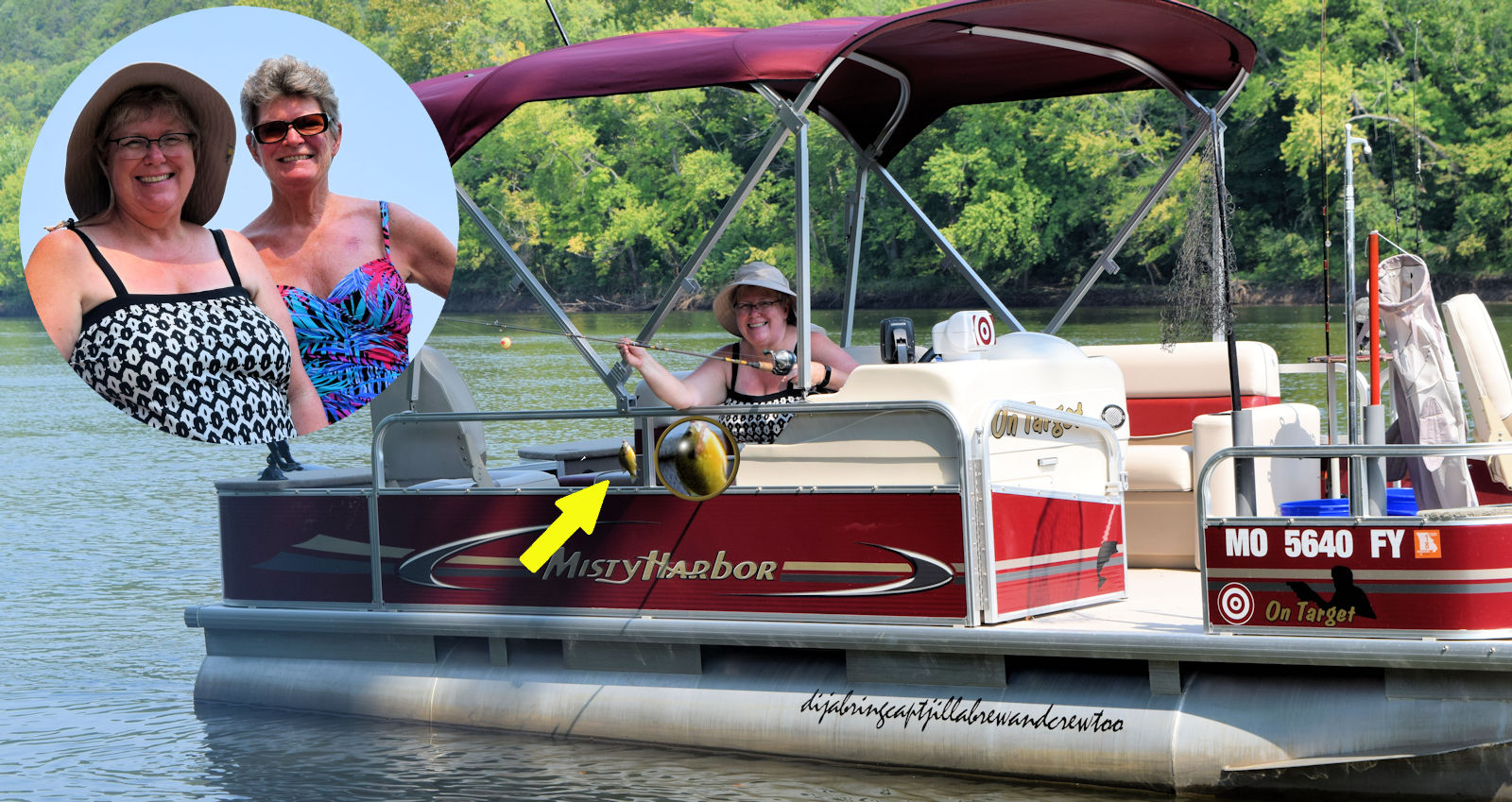 No matter how you spend your time, it's all about the dogs.........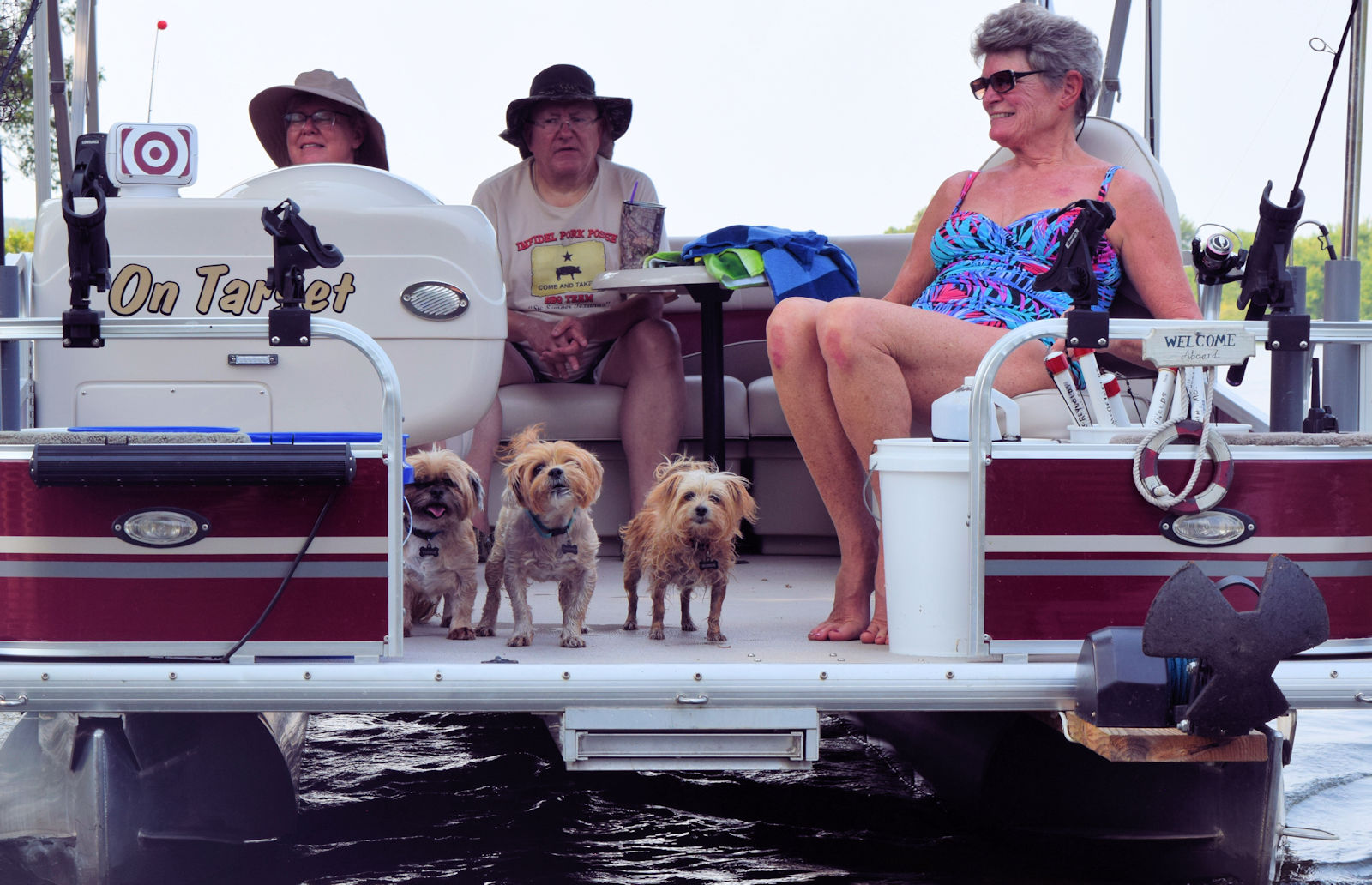 They love Catfish and I just happen to have hooked a nice fillet.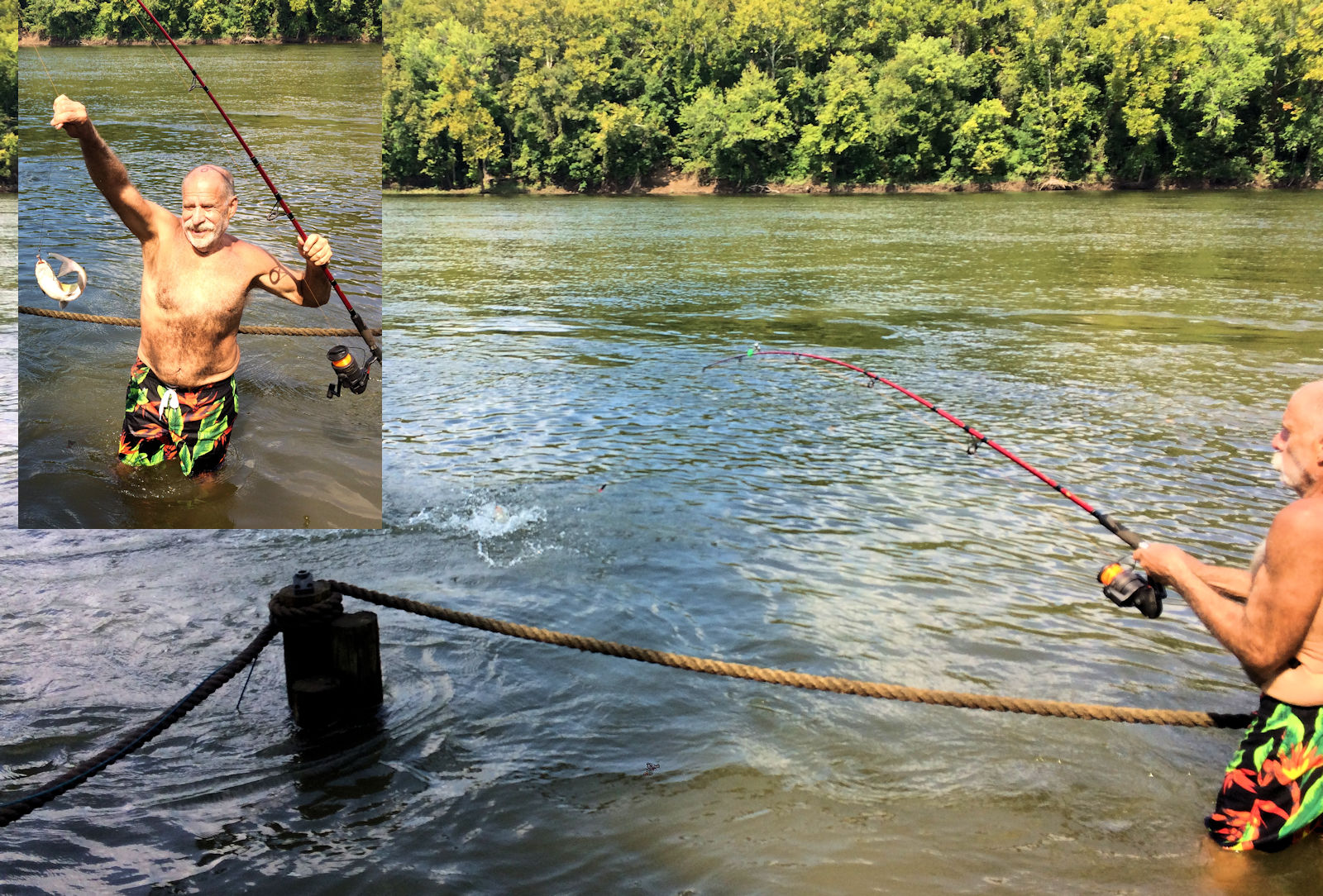 Nothing stops Happy Hour, but I'd prefer what they call; Dry Dock! Actually Lynne and Jill were standing there as a bigger fish chased a smaller fish and gobble it up between their feet. Dry or Wet, it's always FUN!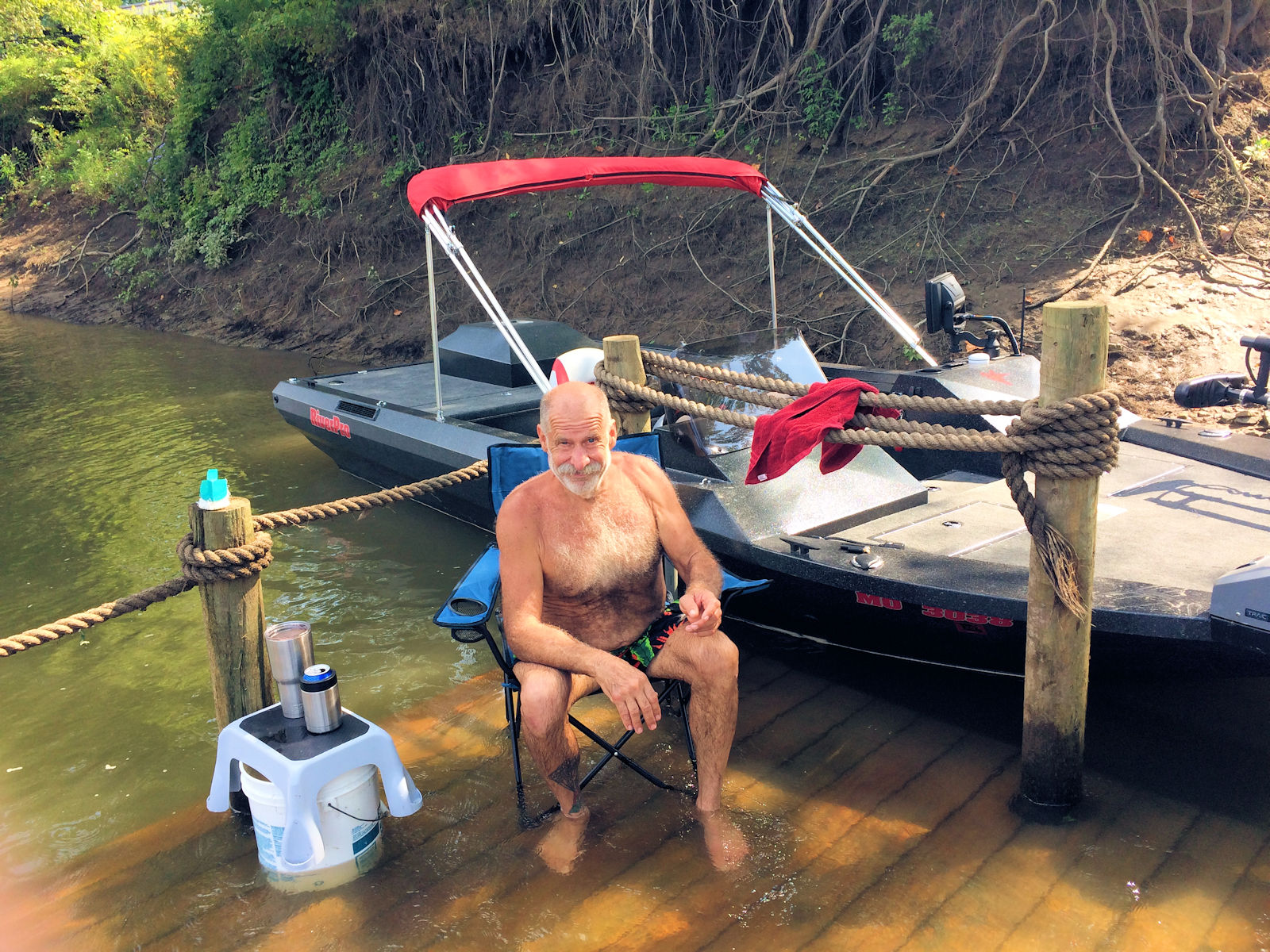 Happy Hour.............. Must be time to take the race boat, I mean jet boat out for a cruise.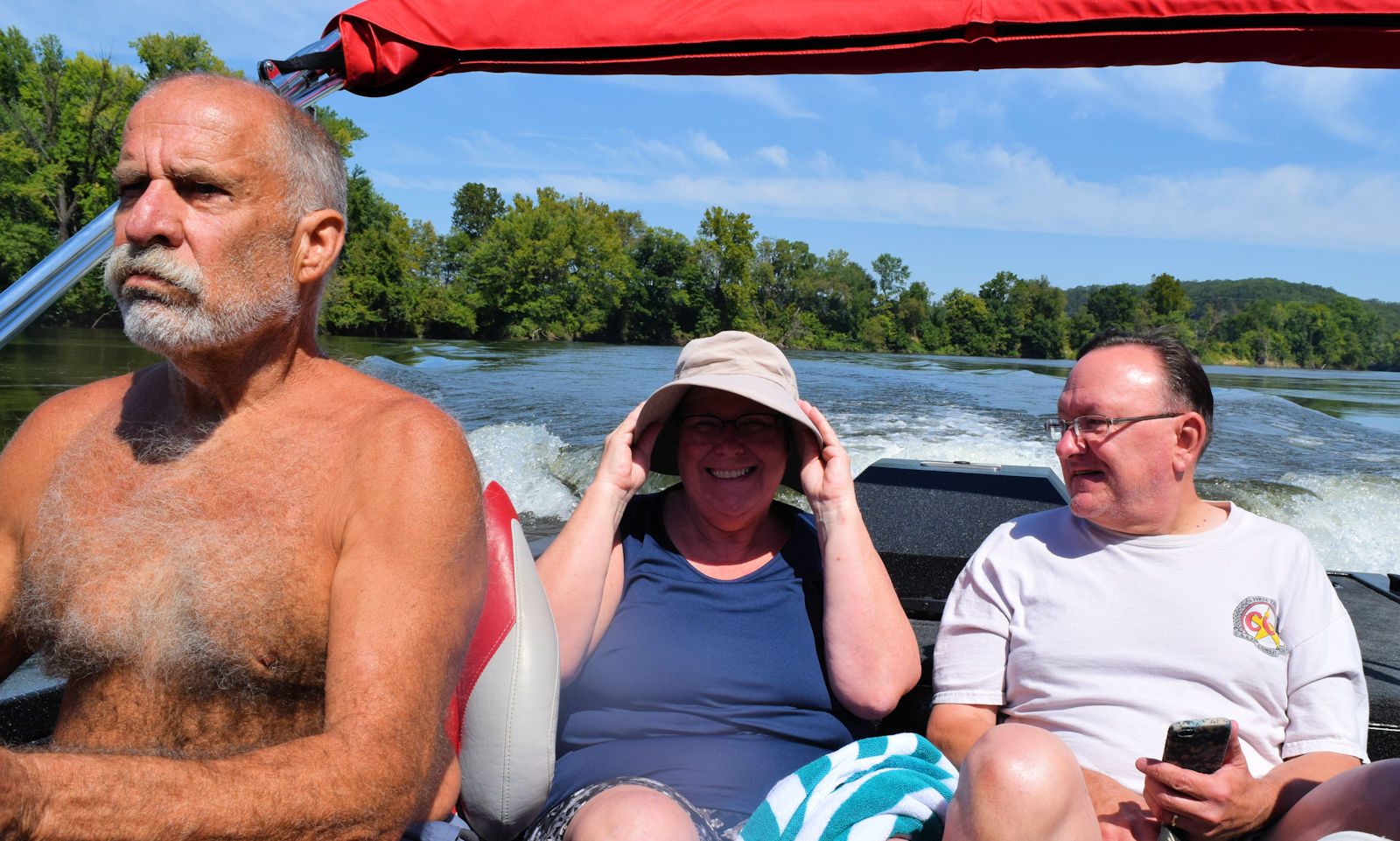 Have I been drinking too much, or is that our teammate Doug Kimme? 48-49-50 Some Shit!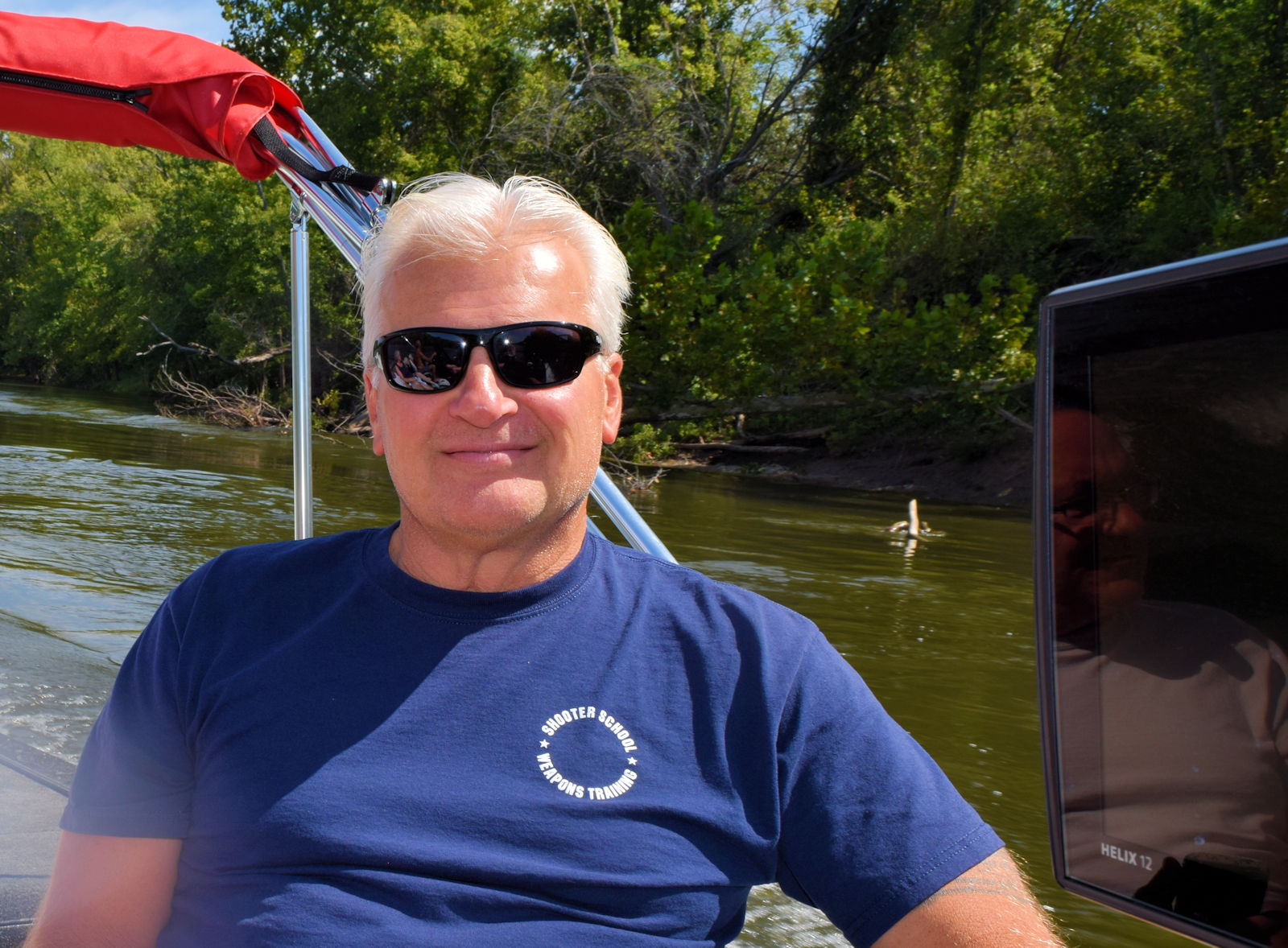 Sometimes you just get Lucky! Doug came to show us how to fish.................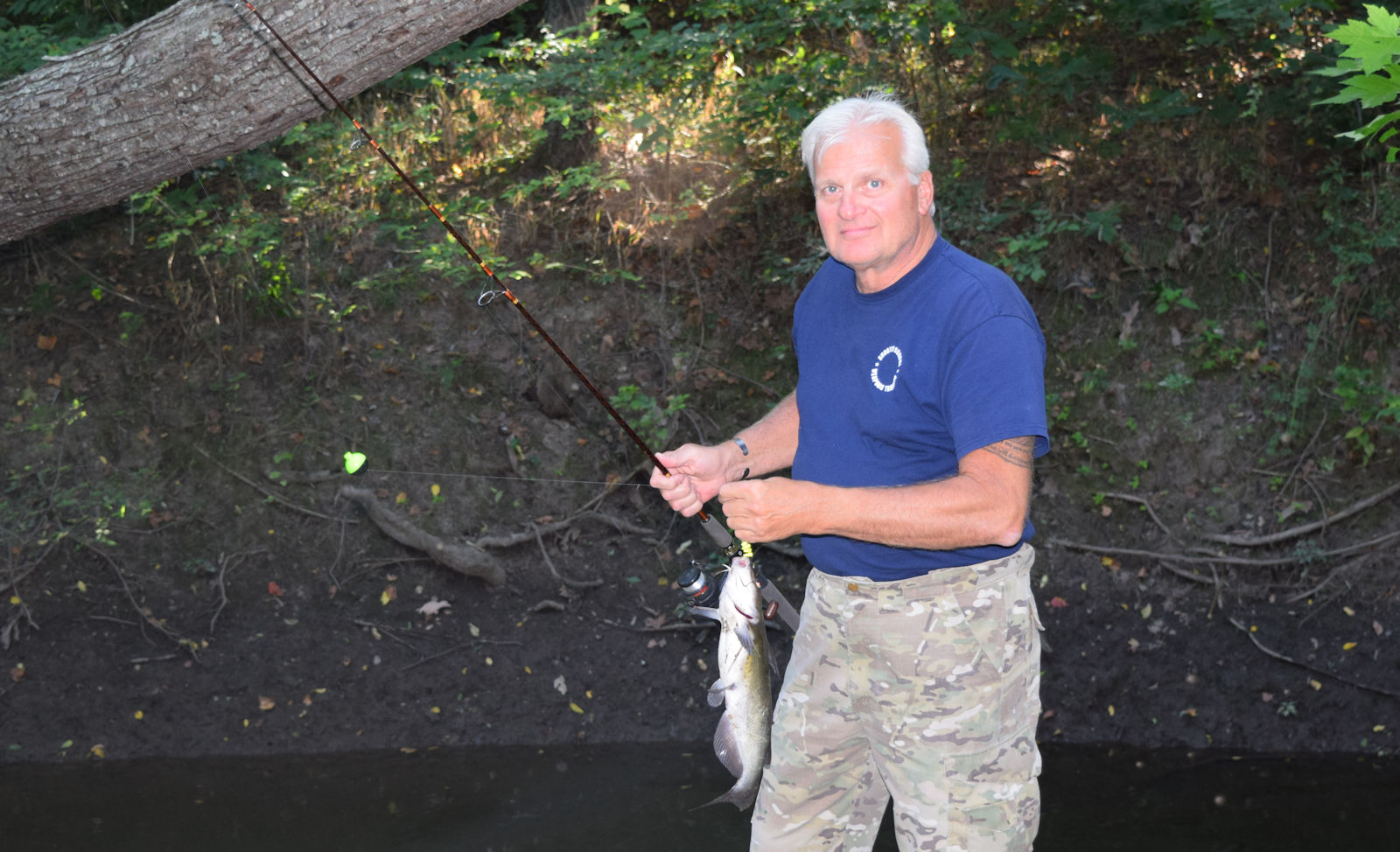 Doug hauls in a huge Catfish and minutes later an even bigger Carp. So HUGE we couldn't get it up the bank and I got tangled in the line breaking it and losing Doug's Whopper..... So Sorry, and no pictures.



And Capt Lynne just keeps hauling in Pretty Fish



It's always a good time when we all get together and Kimmie's so happy to learn that 12lb. line might not hold up to River Monsters or to my fumbling and he'll bring his big game gear next time. (KE was not pleased)