CCT Family Reunion; Columbia, MO. @ Sgt Mac's Bar

May 24, 25, 26, & the 27th;

2013





Special Thanks to all those who made this possible and those in attendance who made it FUN!
The Plan; Get all our Gold Star Parents together on this special day that we also lost three of our brothers.
This day is for Family and Remembrance and "WE ARE FAMILY!"
In my dreams our active duty troops were participating in the Salute to Veterans Air Show, the Fast Attack Nuclear Submarine USS Columbia was mored in the Missouri River and the Commander was presenting flags to our Families. Our Families were honored at the Air Show Banquet, Special Guest of the Air Show, and riding the VFW Float in the Parade to the Courthouse Ceremony and 21 Gun Salute to the Families. It would end with another Memorial Ceremony at the VFW, Feast, and The Meagan Boyer Band........ in my dreams
In actuality, the only active duty troop was Tim Davis's sister, Noel Carroll, the USS Columbia was a "no show due to real time mission requirements", I severed our relationship with the air show people, the parade was rained out, and the only ceremony at the VFW was giving away a John Wayne Rifle and Case to Spencer Ernst, A 1oz Gold Coin to code name "Opossum", who just happens to be the same individual who donated the John Wayne Rifle. Lynne Polofka won Dee Brawley's CCT Quilt and Sam Scoggins the Iron Wood Eagle Carving donated by Jill McReynolds. Doug Kimme got the CCT Mirror donated by Joe Edwards while Willie Wood won the Eye of the Storm Print provided by Bill Covington.
Nothing Went According To Plan, WE DOWNSIZED AND HAD EVEN MORE FUN THEN PLANNED!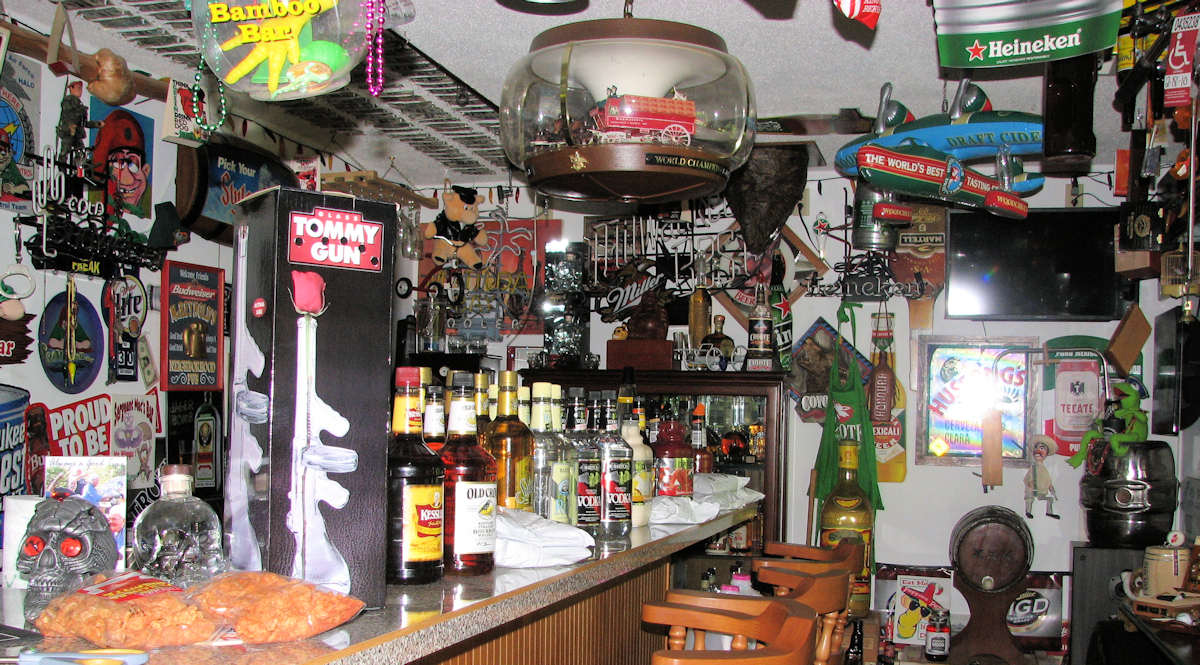 | | | |
| --- | --- | --- |
| | A huge part of the plan included a fully stocked bar to include numerous gallons of Beer and Margaritas! | |

Now we just need about 500 hundred people to consume about 1/2 of what I stocked? Below; Buddy McReynolds and Linda Crate have a Good Start with friends Dee Brawley and Tom Watson!


1st There... Drinks the Best Stuff!