Combat Control Family Reunion
Memorial Day Weekend; 2013


Special Thanks to all those who made this possible and those in attendance who made it FUN!
My job, Road Guard; make sure everybody makes the last turn into the VFW and catch a ride with the last car. Believe it or NOT.... They took pictures of me and left me standing in the rain? Lucky for me, Jill sent them back.

Below is George and June Whertvine who always welcome us to the VFW. Their daughter Nancy is the Canteen Manager and arraigned our fine Memorial Day Meal and has Mom testing the beer (below).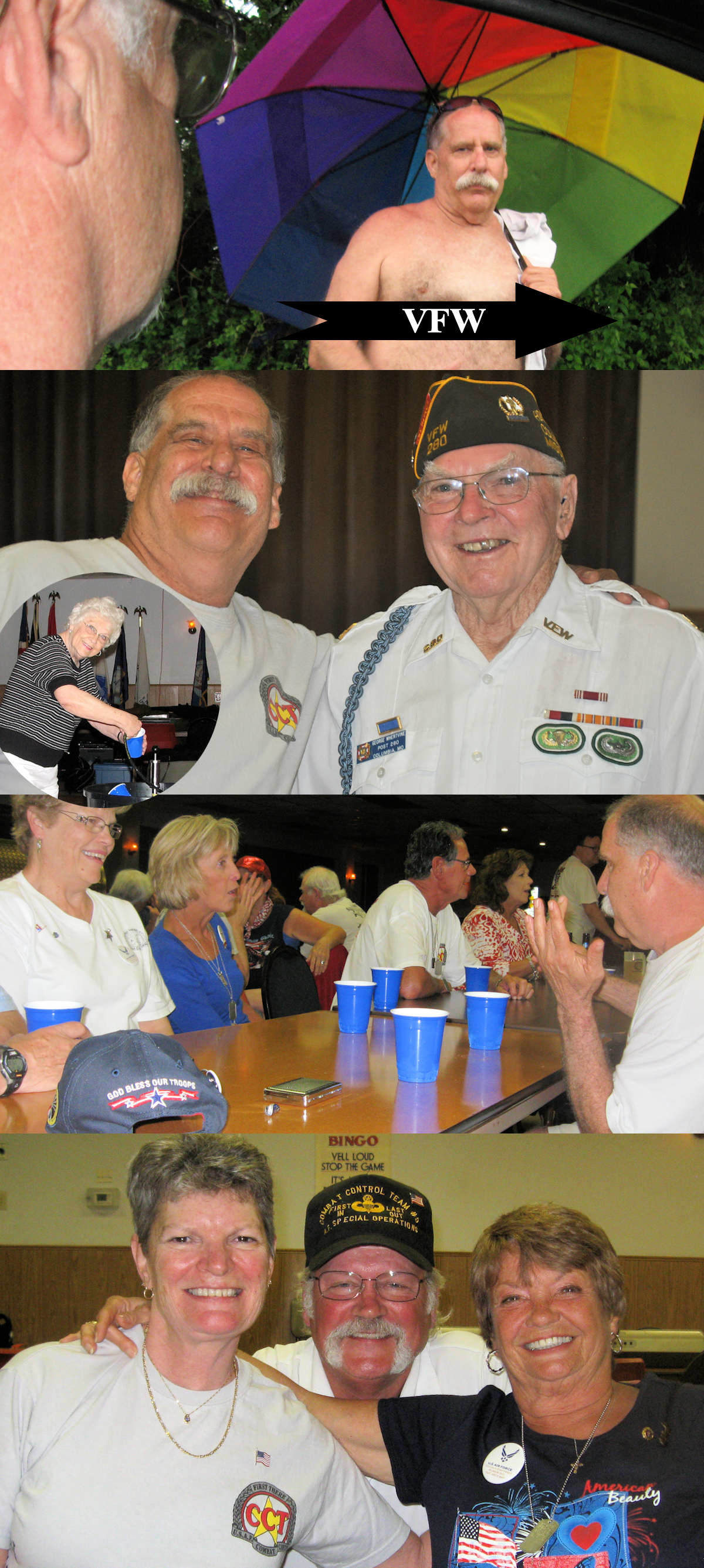 Above, The Wild Ones with Fran Oster. Below, Don Hindman, Doug Kimme and The Wild Ones, Linda and Jill.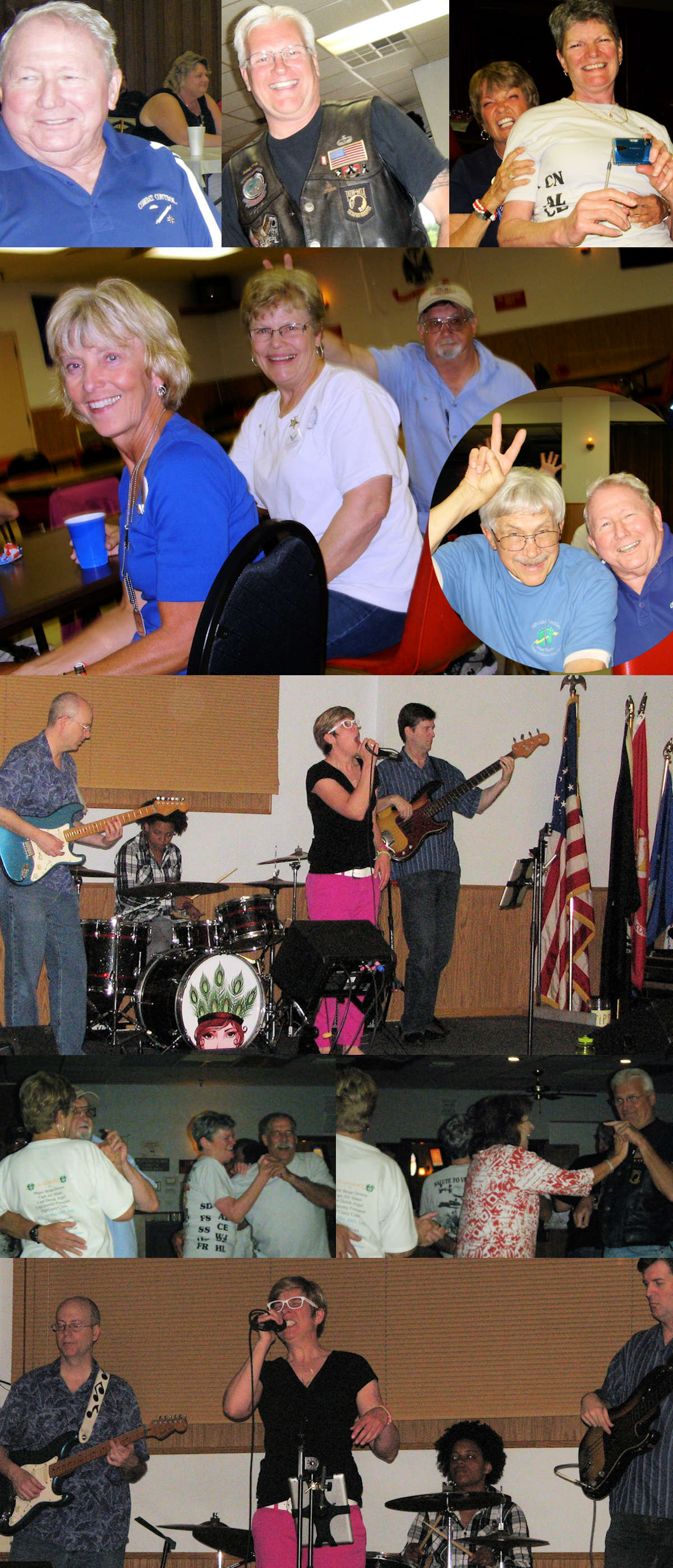 We actually had 2 Bands, an inside/outside band and due to rain, Megan Boyer was moved inside. She likes it rough and tends to let it all out when she performs and there was concern for the old folks. There was only 1 complaint and Don Hindman volunteered to remove her hearing aid and and the noise police were happy..................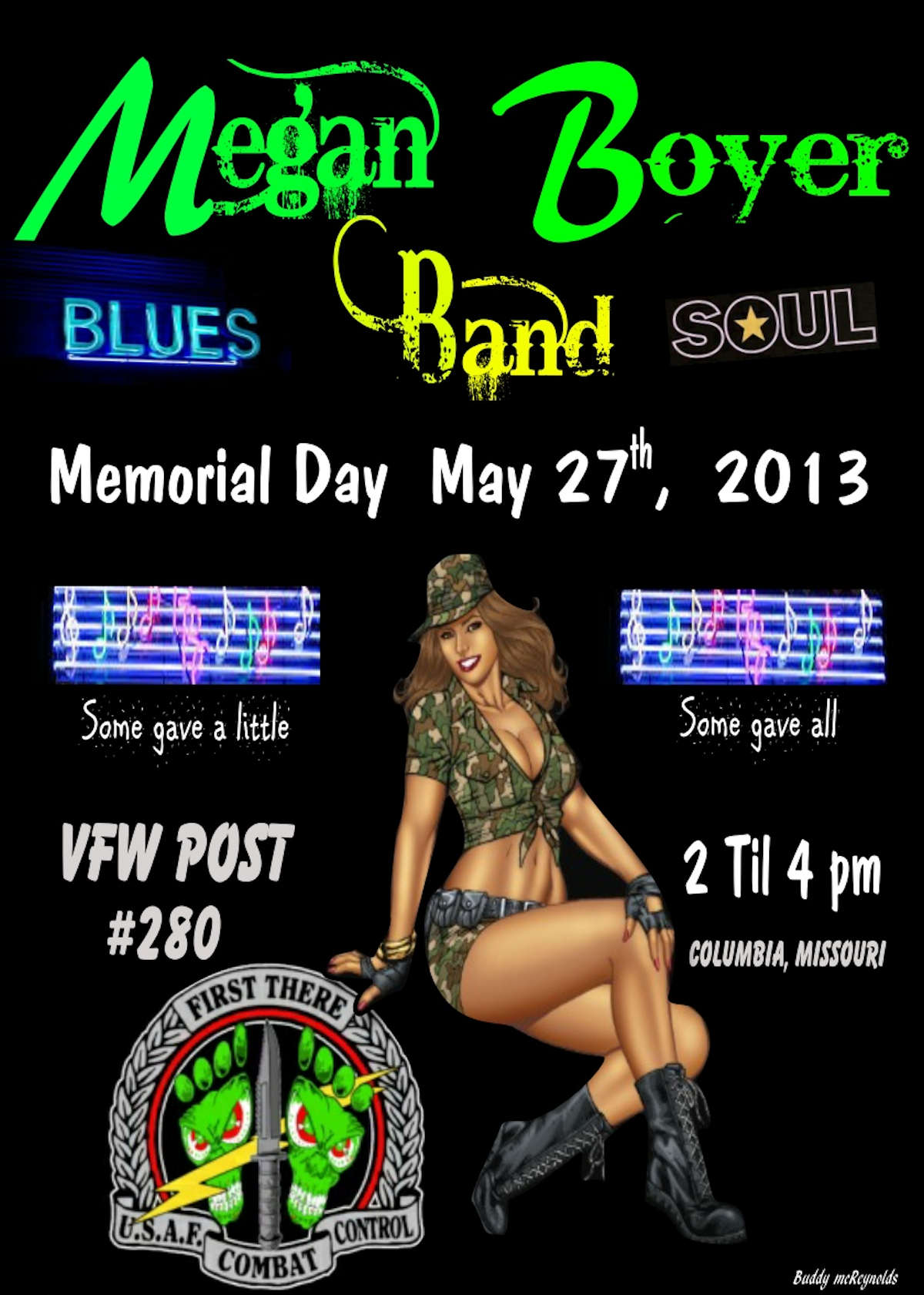 Happy Feet, Nick "Disco" Kiraly was on Doctors Orders to "Act Your Age", but when The Megan Boyer Band was playing it didn't take long before the other band's singer, Melonie Michael, from Michaels Muse, tested his abilities to follow orders. Nick's excuse; "Hey, I was just acting my age..................." Happy Feet dance the afternoon away and shared himself with numerous women. Not to worry Charlene, always a Gentleman!

If I only had 1 picture to express our FUN, This is the 1.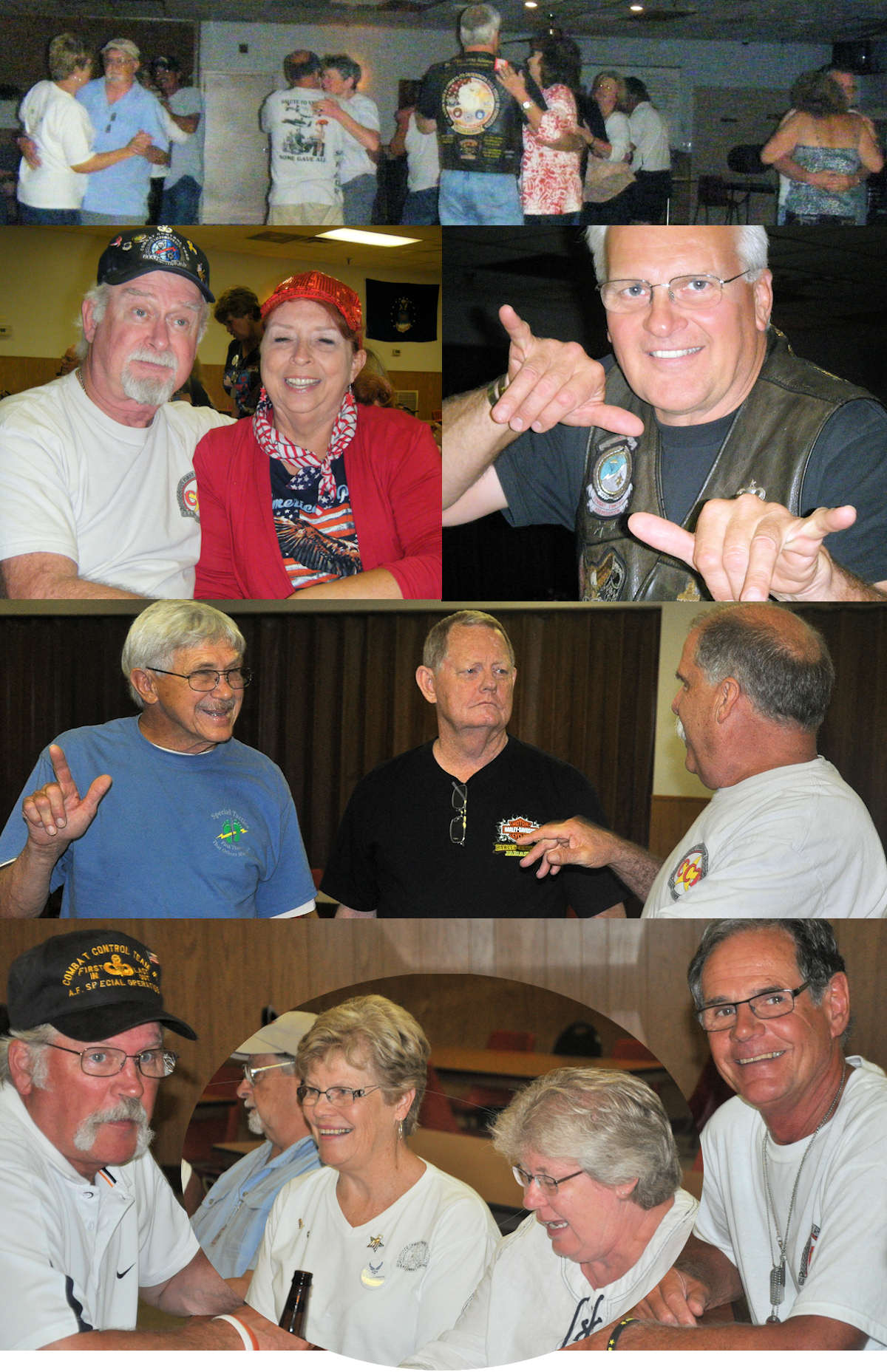 Fran Oster, Bob & Gail Rukke, Lynne Polofka reacting to winning Dee Brawley's CCT Quilt, and Pete Servais.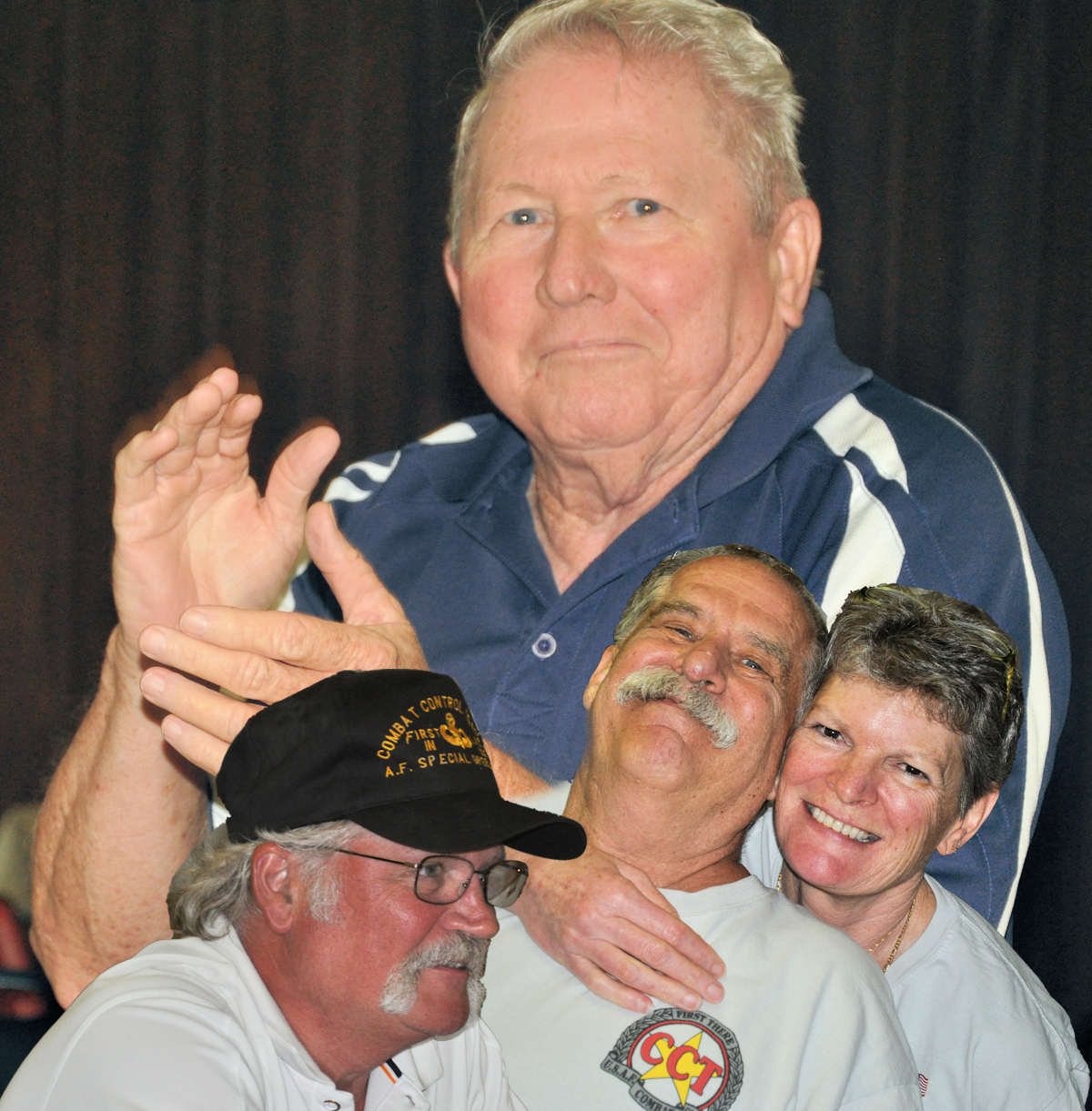 Don Hindman applauds our ability at having FUN and we TOAST VFW, POST 280...Columbia, Missouri
for donations $100.00 - $249.00


SgtMac'sBar Large Consumption Instrument of Brew


This superb decanter for drinking the Gods Brew was surely produced in China, contains a lot of lead, and was sold at Wal-Mart, the only distributer they were able to offload these huge poison containers upon.

In a drunken stupor I was able to confiscate one from a local establishment and managed not to break it on the way home.

In a different type of stupor, I broke out some acid and a dremel tool and went to work.

I'm not claiming to be an expert, but I beat the hell outta the Mug, and it's still watertight.

Due to the lead content, you can only drink brew from it twice a week, but it doesn't look too bad as a conversation piece.

When they say original, believe me, you won't find another drinking instrument of this stature.

Be the only one to own a SgtMac'sBar Original Mug.

Just make a donation, and you could own this unique piece of history.

Brand new, never been used, that I know of anyway.

Sponsored by Mike McReynolds

Priceless………………….

Willie Wood, Dave Pearson, Sally Pender-Bryant, Nick Kiraly, Buddy McReynolds, Larry & Vicki Samlow, Linda Crate, Greg Austin, Jim Aubele, Ron Evans, Charlie Mason, Steve Williams, Don Spivey, Deb Argel Bastian, Steve Horvath, Jim Donaldson, Bill Covington, John "J.K." Koren, Bruce Nyburg, Spencer Ernst, Chris Caffall, Mark Hughes, Willie Harris, Tom Watson, Jill McReynolds, and Roger James

WINNER...... Larry and Vicki Samlow; Vicki being Bill Giesige's sister, Bill Giesige being Chad "Goose"Giesiege's father!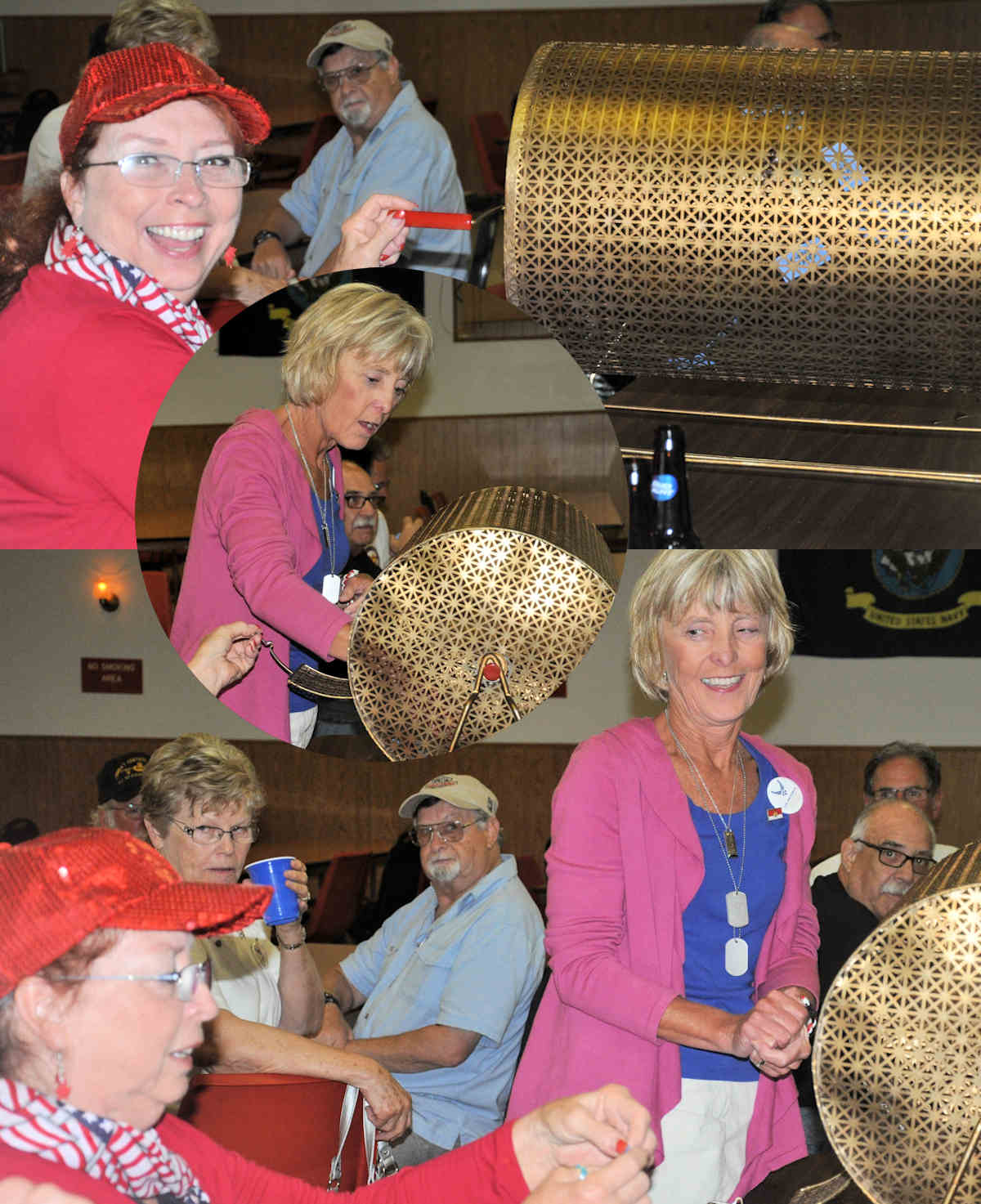 for donations $250.00 - $999.00


Iron Wood Eagle Sculpture
8 pounds of Beauty and American Strength; 21" Wingspan, 22" High



Sponsored by Jill McReynolds

These artistic sculptures have been hand carved from the wood of an "Ironwood" tree, it's name in Spanish is palo fierro (iron stick). It has a beautiful grain and as it's name implies, is very dense. Ironwood is the heaviest wood native to the United States and Mexico. The trees grow at an altitude of 2,500 feet above sea level in the deserts and coastal regions of Arizona, California, Baja California and Sonora Mexico.

Live ironwood trees are not harvested for carving. Fallen ironwood is collected, after drying for several years to be used by the carvers.

Wayne Gardner,

John Drozdowski, Bill Frankenberger,

Ray Bricker,

Sam Scoggin,

Gene Adcock & The CCSHF,

Fran Oster,

Jack Moyer

,

Kirk Toth,

RK,

Rex Wollmann

WINNER.......... Isom C. "Sam" Scoggin, CCA LM-0747
for donations totaling $1000.00




The 1 Oz. Gold Buffalo Proof Coin

Proof blanks are specially treated, hand-polished, and cleaned to ensure high-quality strikes. The blanks are then fed into presses fitted with specially polished dies and struck at least twice to ensure sharp relief. The coins are then carefully packaged to showcase and preserve their exceptional finish.

This coin is sponsored by;

Donnie Mirabile, Dale LaFleur, John Riley, Mark Hughes, Jeff Shackleford, Willie Harris, Cass Seymore, Bill Frankenberger, Jim Moffett, Russ Dodd, Jim Aubele, Tom Watson, T. C. Williams, Waldoo Willis, and Mark Kramer.

WINNER...... An Annonomus donor, Code Name Opossum.
Opossum is also the same person that donated the John Wayne Rifle, Coincidence?

Joe Edwards,

Roy Kitchen, Dee Brawley X 2, Pete & Sue Servais X 2, Jeff Kiliam, Linda Crate, Opossum X 2, Two Four Chad X 7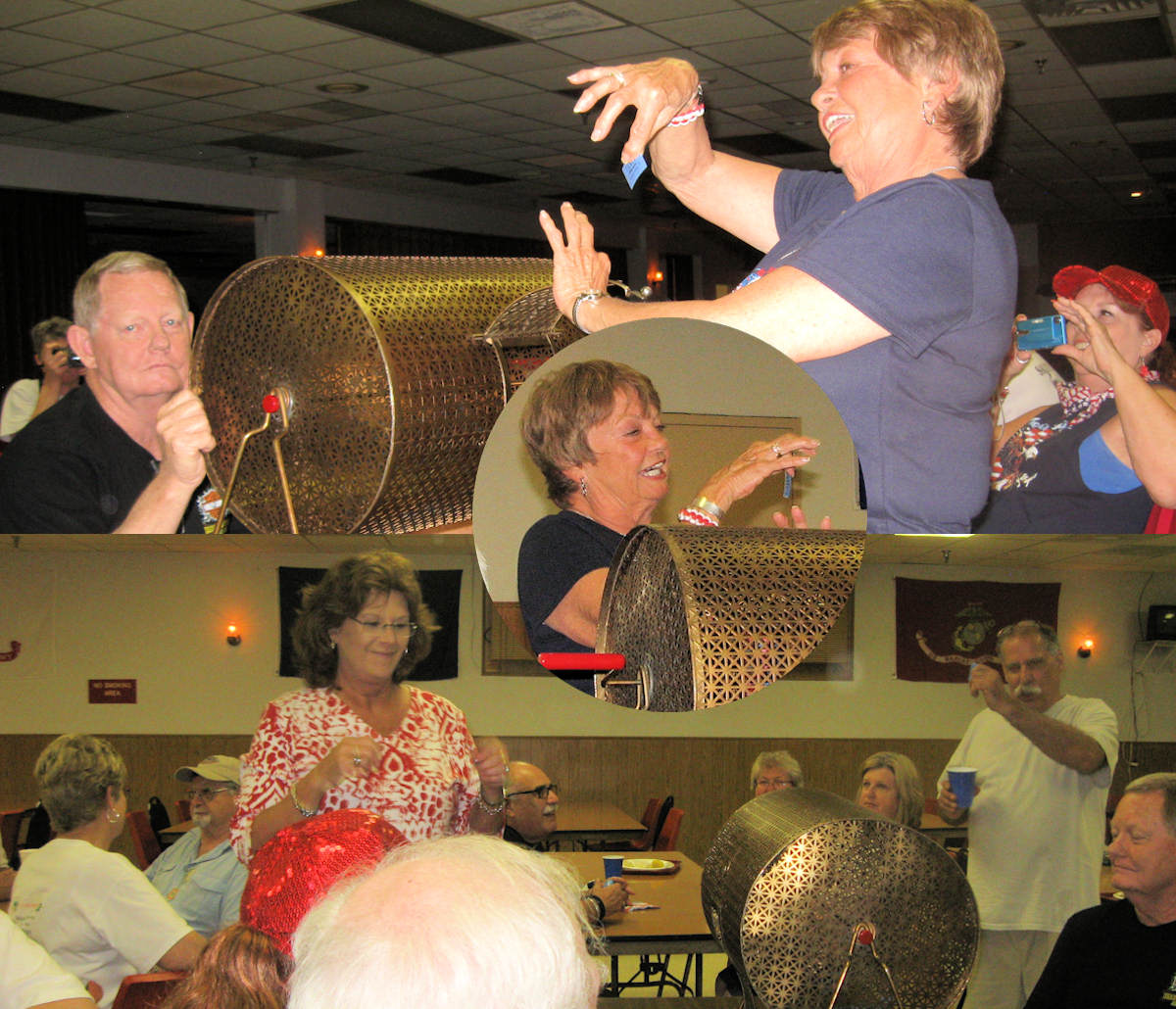 Bill Covington donates his 18X24 Signed EOTS Print... Number 4 of only 100

EOTS DRAWING: The Eye of the Storm is a stylized depiction of a classic Combat Control Team (CCT) formation. Shown are three Combat Controllers at the control point, on a drop zone (DZ). At left is the Command and Control operator; he maintains the long-haul communications link with theater command authority. At center is the Air Traffic Controller; he coordinates all flight activities within the airhead, air traffic control area. At right is Control Point Security; he maintains a watchful eye and monitors radio communications. In an emergency, he is prepared to immediately take over from one of the other two operators. Supporting the air traffic control team are other controllers. They are disbursed around the formation, forming a security perimeter.





THE ARTIST - A native of Porterville, California, SFC John Costa is a seventeen-year veteran of the US Army. He is assigned to the 82nd Airborne Division and serves as the Brigade Fire Support Sergeant in the 2nd Brigade Combat Team at Ft. Bragg. His combat experience includes three deployments to Iraq: the first to Operation Desert Shield/Desert Storm and two Operation Iraqi Freedom tours. Sergeant Costa is a budding artist with several military drawings already in circulation. He donated his time and talent to the CCSA Eye of the Storm project. In token of appreciation, the association awarded him HONOARY MEMBERSHIP in the CCSA

WINNER........ Willie Wood, Combat Control Association Life Member, 1181...... Congratulations!



14 X 17 $500.00 CCT Mirror

Joe Edwards left me with a problem. It started out as a stained glass project and turned into a very nice and expensive mirror. This is an original and required a one time set up fee making the cost of this mirror a bit high, so we're gonna raffle the mirror.






WINNER; Doug Kimme
COMBAT CONTROL TEAM QUILT

by Dee Brawley

This quilt was created with Love, Admiration, and Heartfelt Gratitude to all Combat Control Teams

This quilt was donated by Dee Brawley to raise funds for our CCT Family Reunion and will be raffled off to the lucky winner. It's a huge nine by eight masterpiece only done justice by viewing. Please click on any of the pictures below to get a detailed full size image.

Winners...... Lynne & Steve Polofka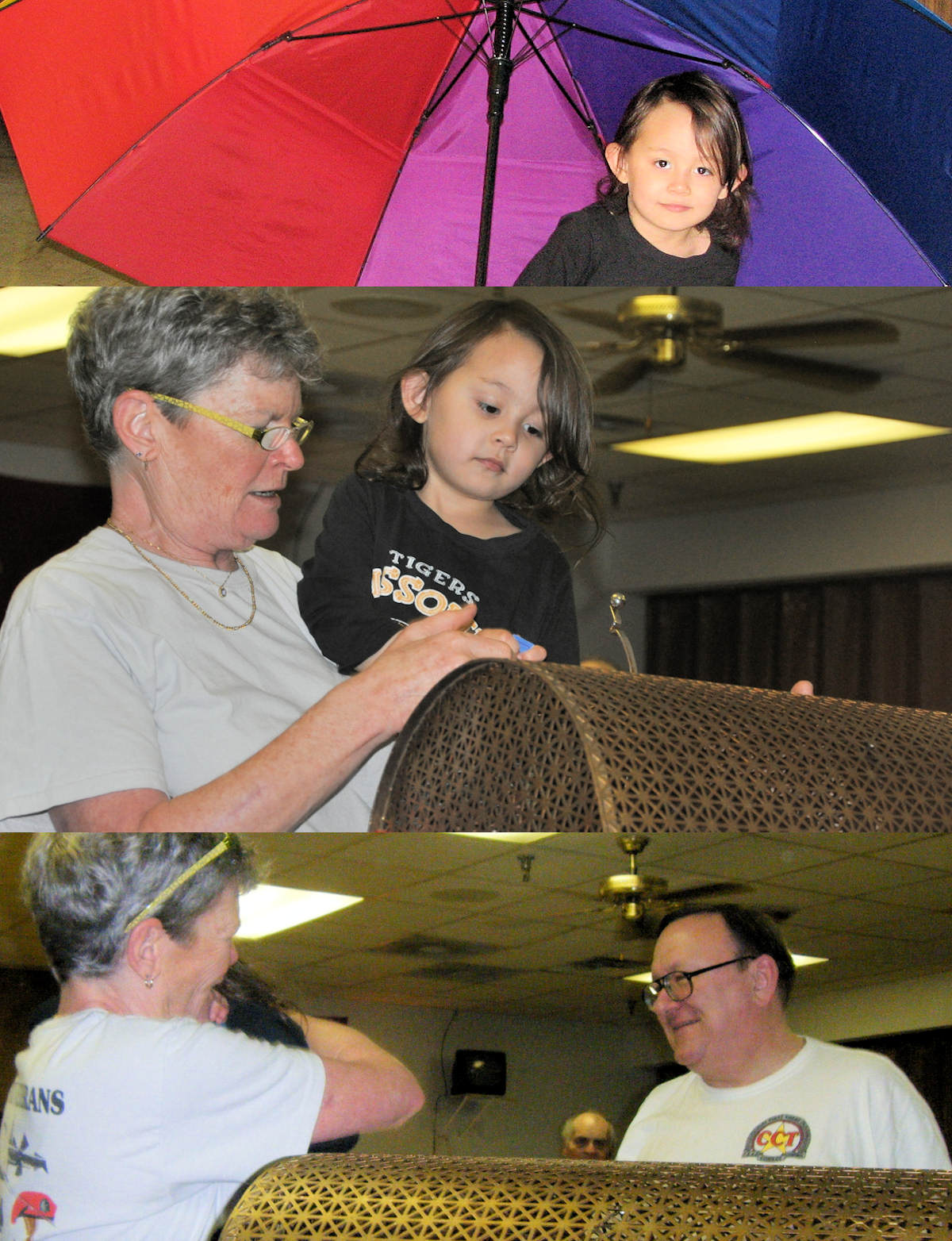 America Remembers............ The John Wayne Tribute Rifle
WINNER................. Spencer Ernst, Combat Control Association Membership LA-1032
WE WERE ALL WINNERS, SOME JUST BURDENED MORE THEN OTHERS.