Combat Control Family Reunion
Memorial Day Weekend; 2013


Special Thanks to all those who made this possible and those in attendance who made it FUN!

Sgt Mac's Bar; Innocent up Front, Sinful out Back.... A Combat Control Hangout!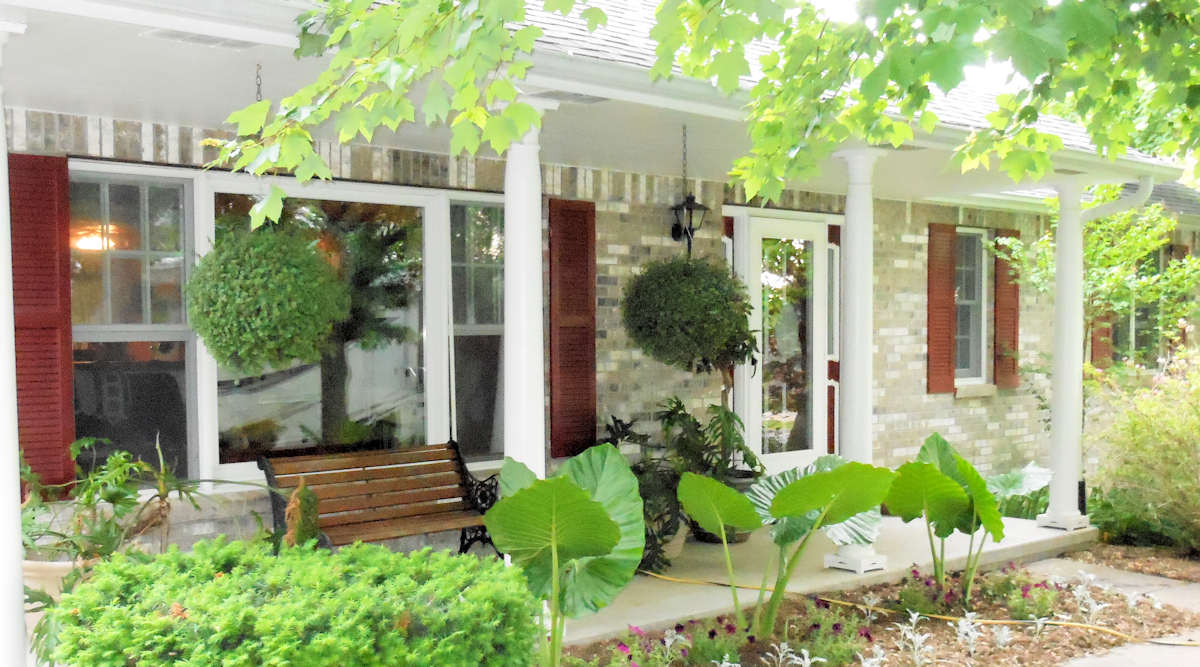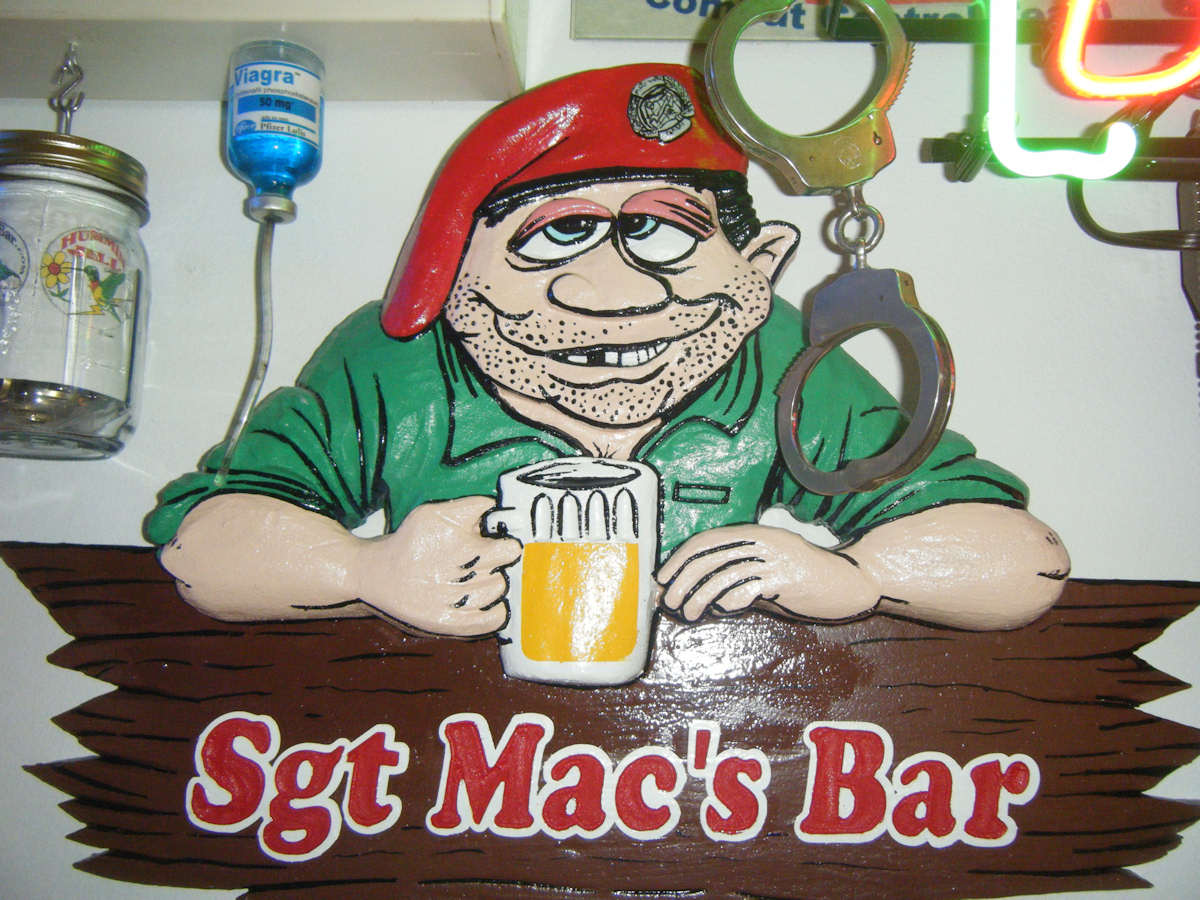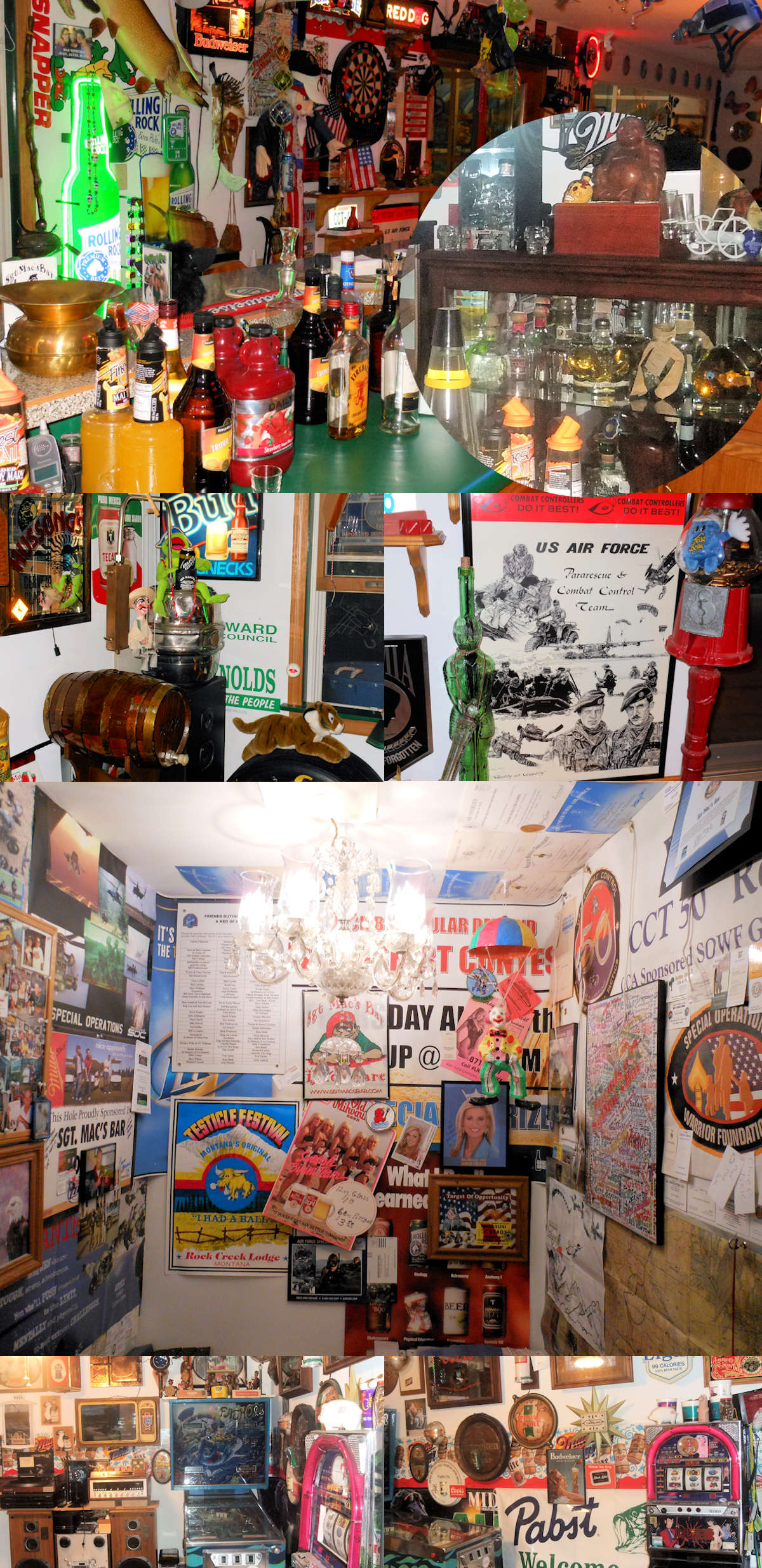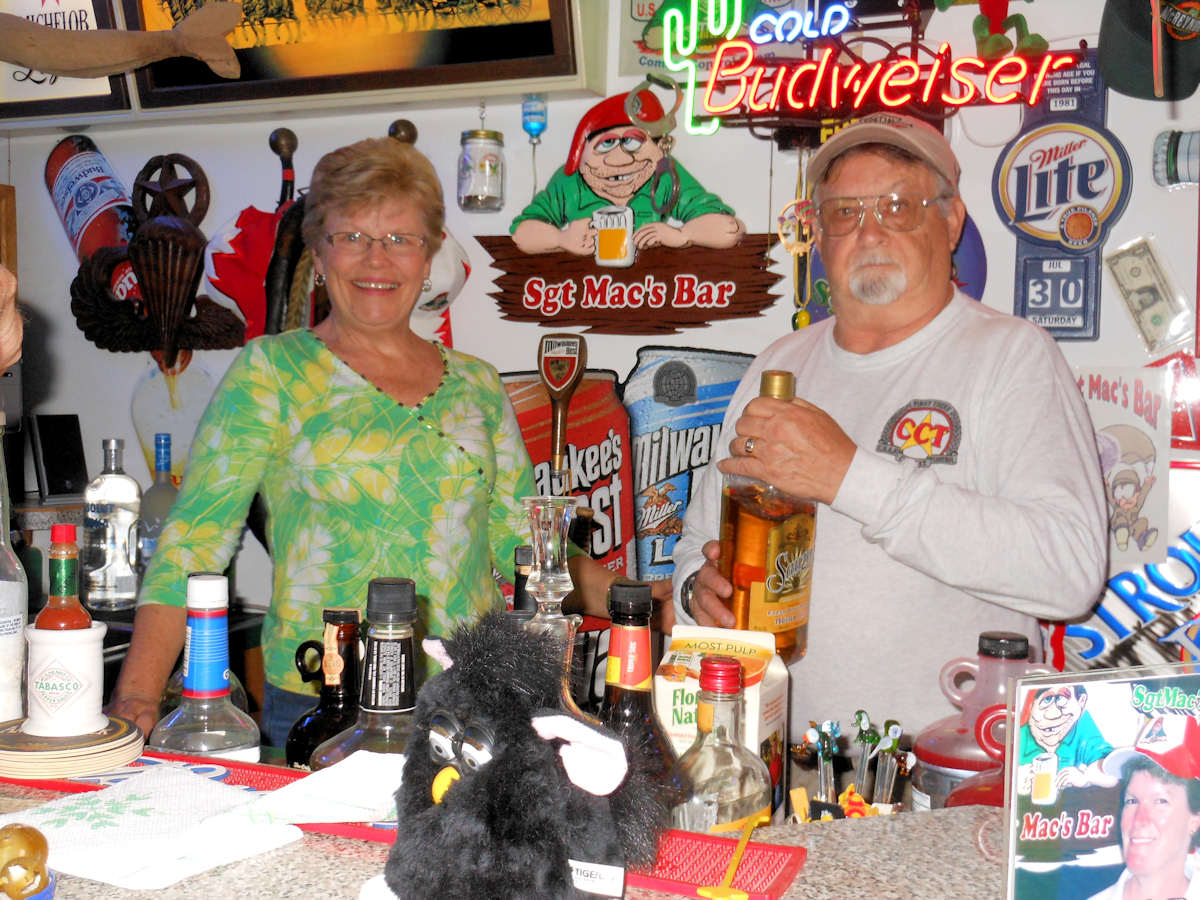 Above are Gail & Bob Rukke. Below are Dee Brawley and Tom Watson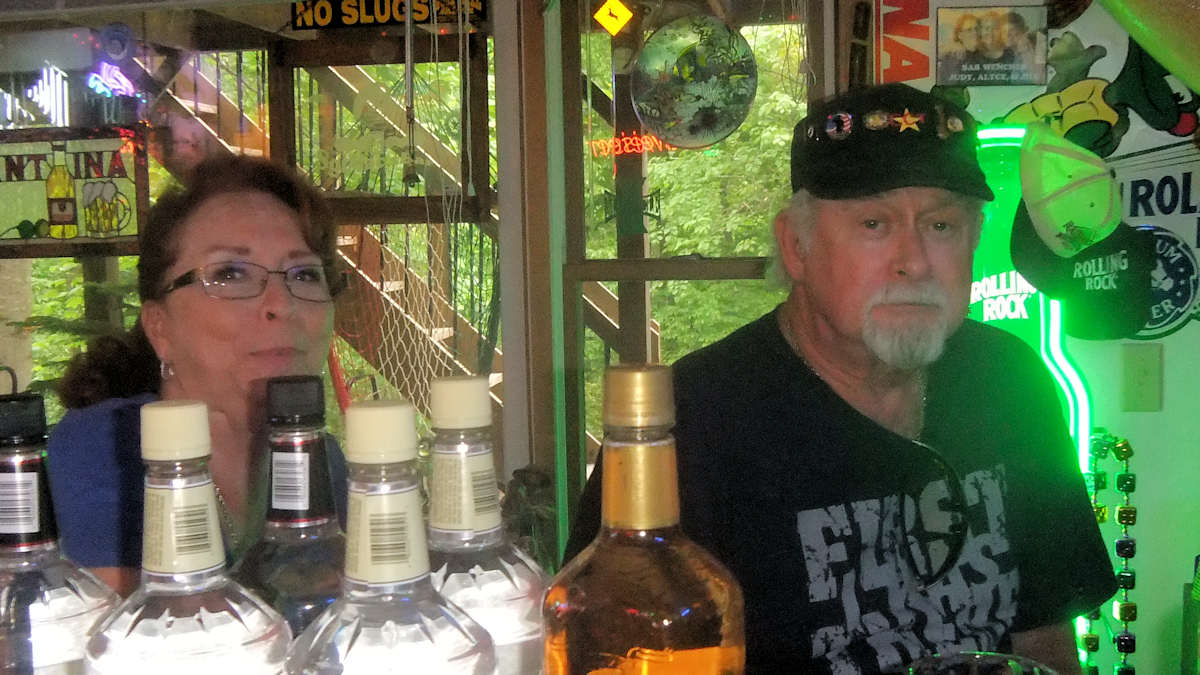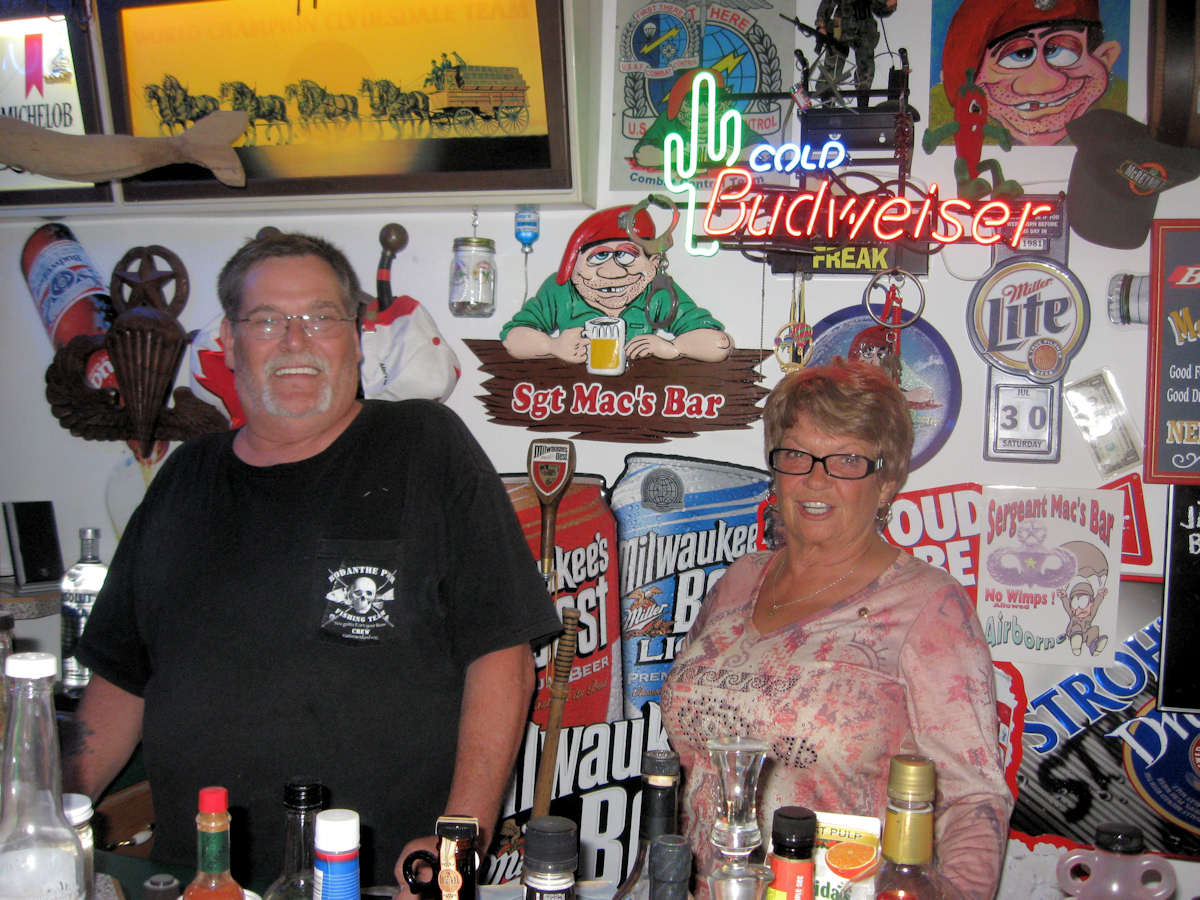 Above; Buddy McReynolds and Linda Crate.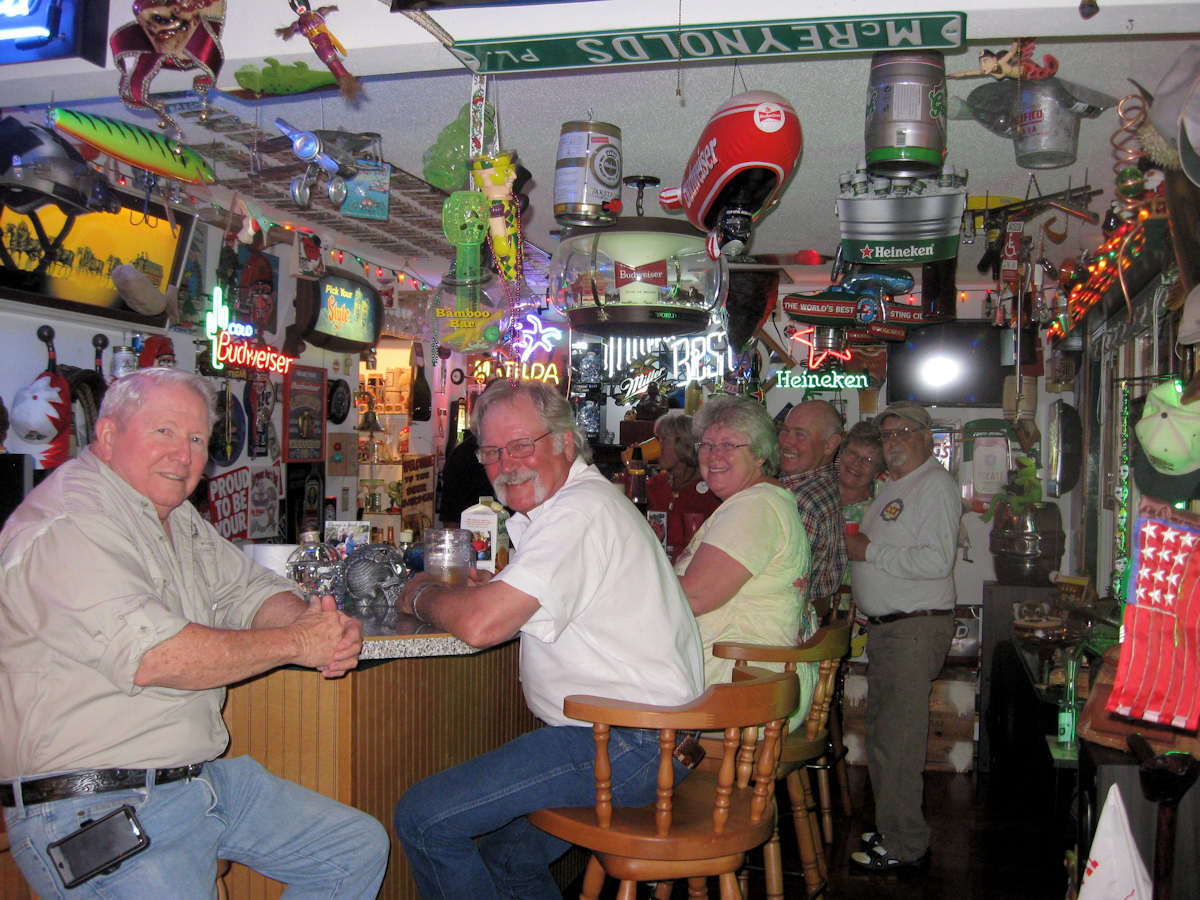 Don Hindman, Fran Oster, Sue Servais, Lynne Polofka, Jim Aubele, Gail & Bob Rukke.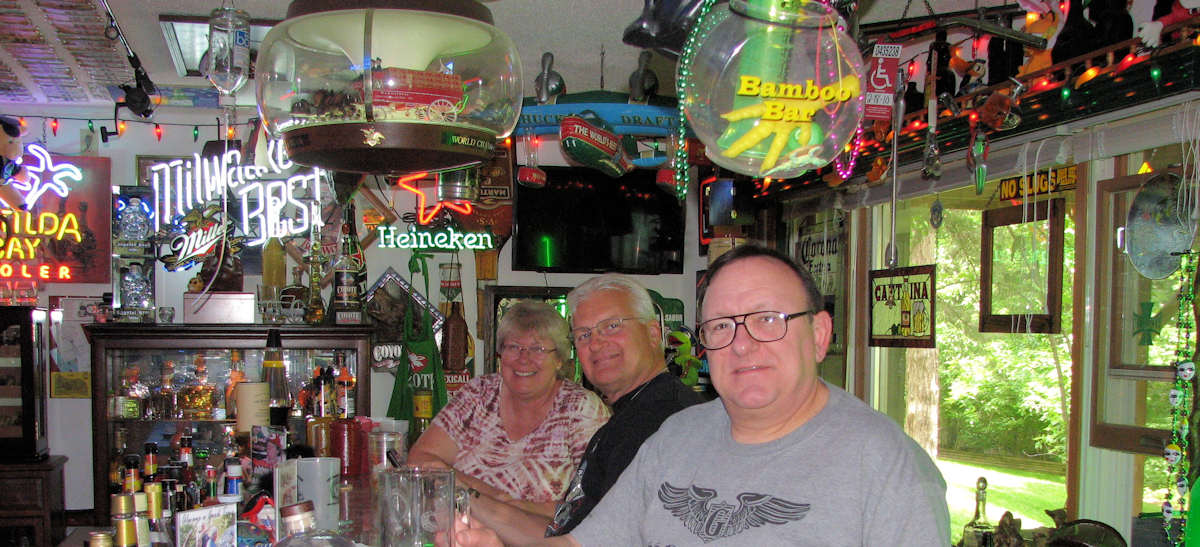 Lynne Polofka, Doug Kimme, and Steve Polofka. Below; Sam & Bill Burr
Even Futher Below; Spencer Ernst, Tom Watson, Spencer (insert), Steve Polofka, and Bryon & Michelle


Above Above; Yvette Duchene, Mike McReynolds, and Jessie Garcia; Insert; Fred "Doc" Garcia. Above are Sally Pender Bryant, Doug Kimme, and Steve Polofka. Below; Wayne Gardner and Nick Kiraly.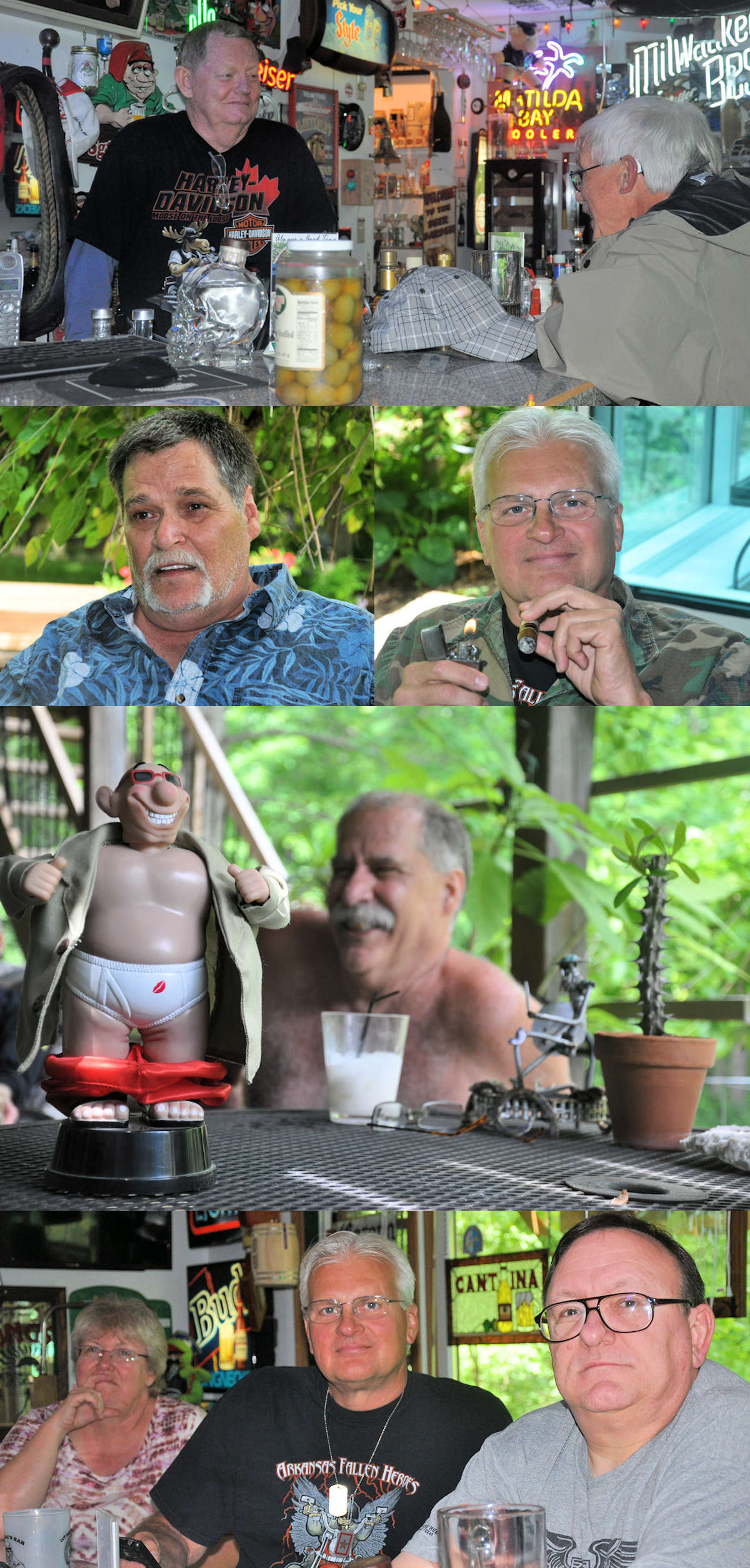 Above Above; Everybody loves a pervert; Lynne, Doug, and Steve. Below, the "Money Ceiling" continues to increase in value. Trivia; Did you know the winner of the John Wayne Tribute Rifle signed a "$5.00 Bill"? Not that it mattered, but it certainly didn't hurt..... Good Job Spencer!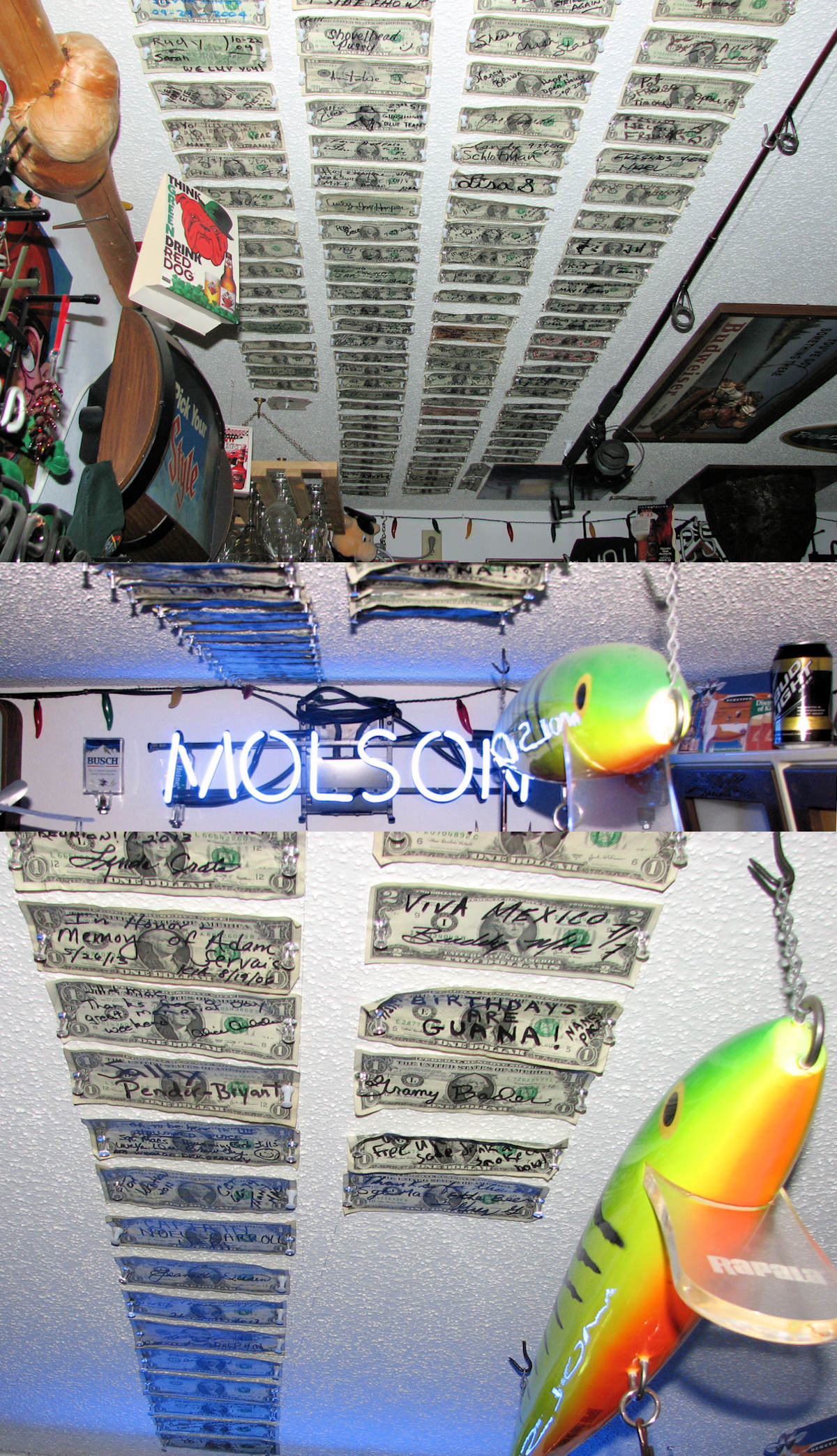 The treasure is in the names, the bills are only a diversion. Thank You for visiting Sgt Mac's Bar.

Sally Pender Bryant, Don Hindman, Doug Kimme, Jessie Garcia, and Yvette Duchene.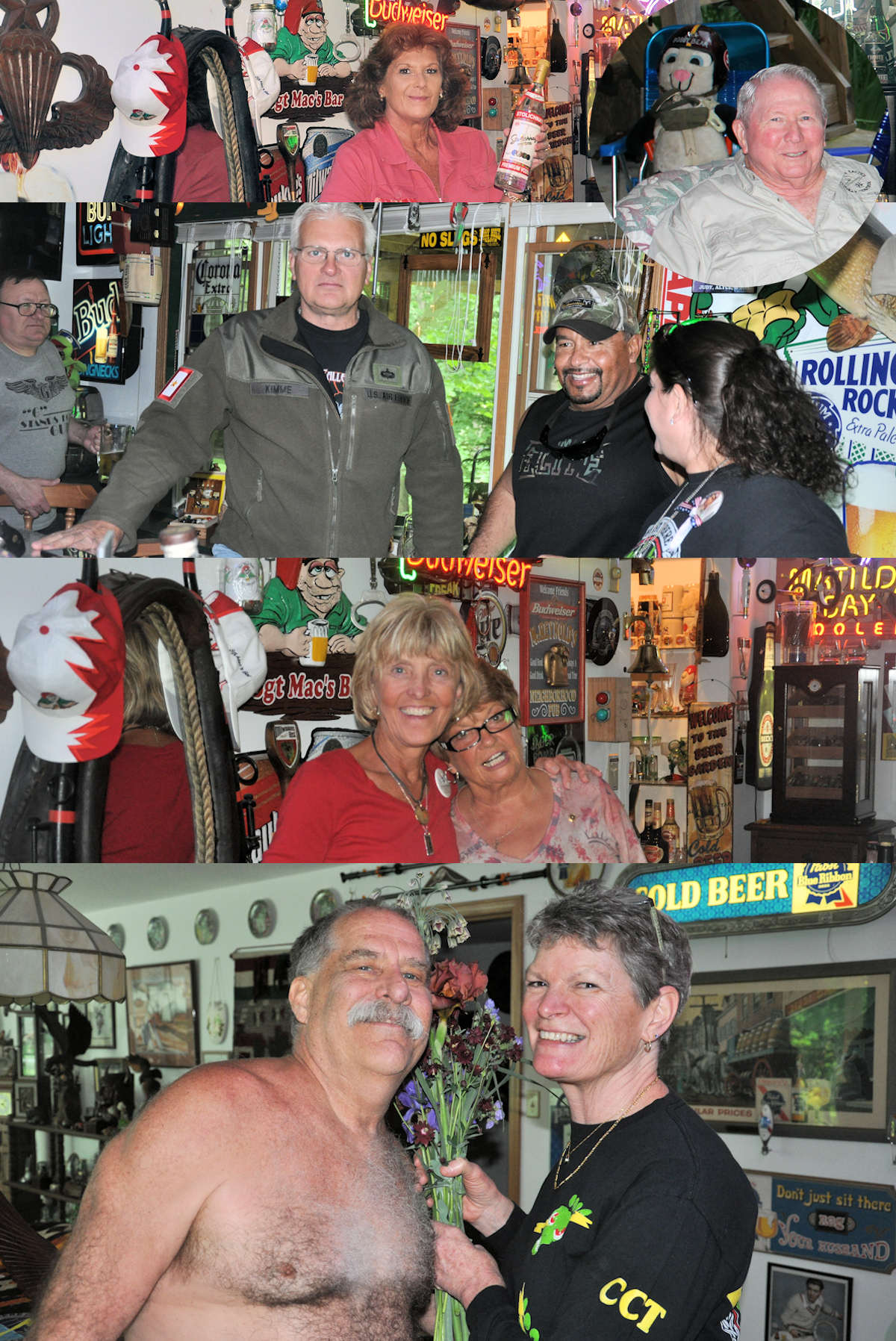 Sgt Mac's Bar, Where Even the Ugly Get "LUCKY!"