Vegas Baby.... Las Vegas 2011 CCT Mini-Reunion


1st Ever CCT Vegas Reunion

Standing; Dale Anderson, Tom Watson, Phil "Pimp" Freeman, Dave Smith, Tommy McHale, Rick Akset, Steve Flock, Wayne "Dink" Dalton, ?, Wayne Norrad, ?, Gil Bigelow, ?, Rodger Jennrich, Kyle Stanbro, Donovan Haggas, John Drozdowski, ?, Mike "Mac" McReynolds, Bob Blowers, ?, Tom Royer,
Charlie Mason, Mike "Kitty" Schlegel, Al Hudleston, Emmet Heidemann, ?, ?, ?, ?, Chris Larkin,?, ?, and Ulysses Miller Kneeling; Jim Penticoff, Charlie Granada, Jose Fuentes, Rob "The Pitt" Pittman, ?, Scotty Light, Sean McPartland, Rob Somer, Roger "Old Dog" James, ?, and Mike McGregor laying out front. Left Insert; Jose Fuentes, Deb "Argel" Bastian, Mike McReynolds, and Todd Bastian. Right Insert; Mike McReynolds, Waldoo Willis, Gil Bigelow, and Jose Fuentes who is a friend of mine..................

Before Vegas Jill and I overnighted in Black Hawk, Colorado, gratis of Gary Pino we enjoyed El Presedente Suite, Fine Dining, and Exceptional Company.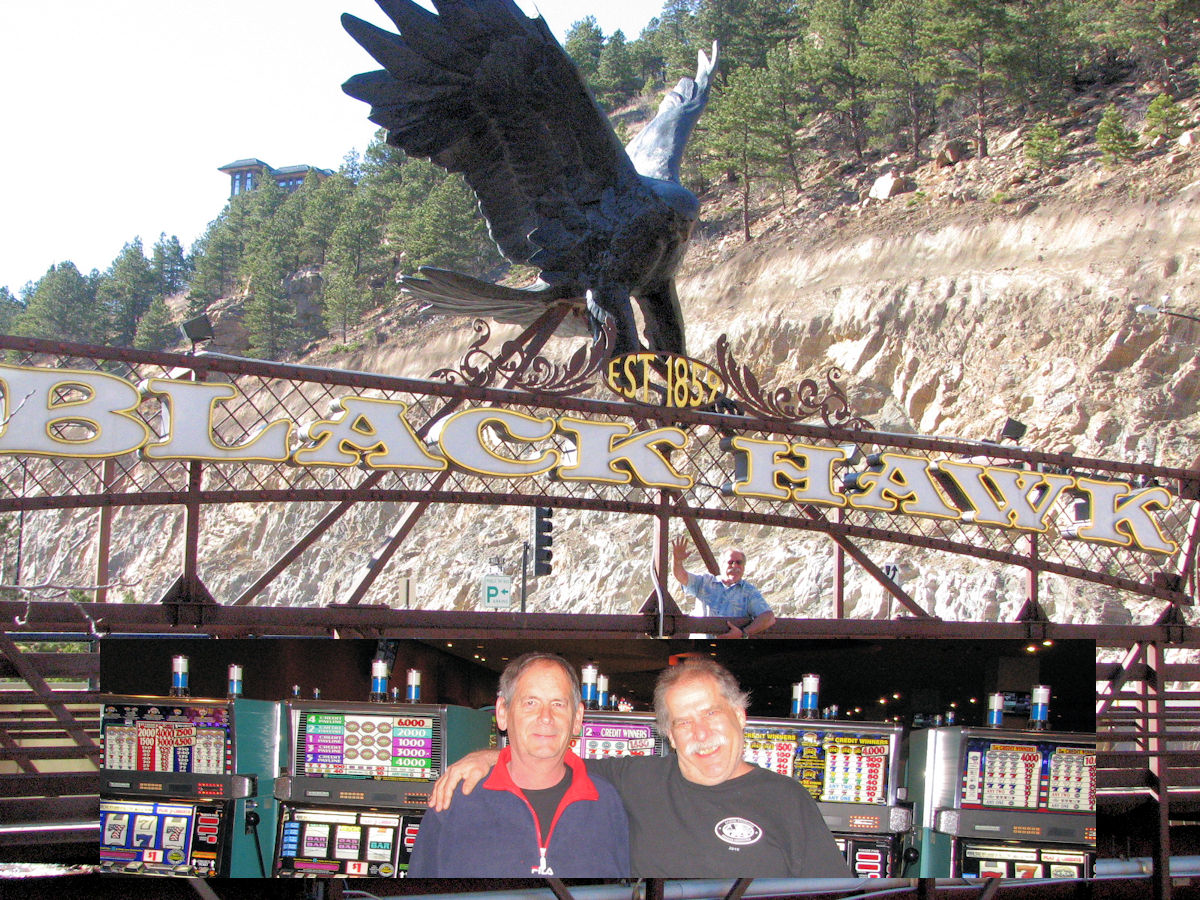 Gary Pino started this reunion years back without knowing. His Viet Nam pictures inspired others from his team to send even more pictures which stirred the emotions and a search was put out for more of the team. Las Vegas came about and a CCT Gathering was planned. The guys from the 69/71 time frame decided 40+ years was too long and it was about time to share some war stories.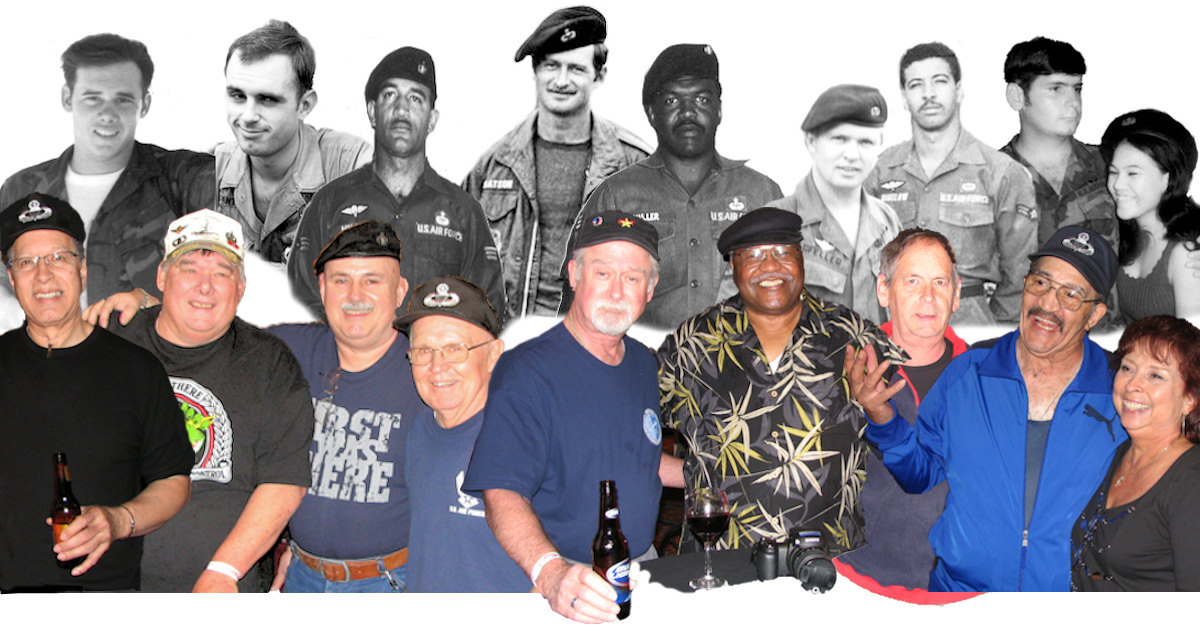 The war stories were a flying and the shortest man (not Roger James), Davy Gfeller , was voted the "Man to have your back!" There is no medal for this, but it's the highest honor you can earn and Davy came out of Viet Nam with this distinction and a Purple Heart. Ask him to show you his wound!

From the Jungles of Viet Nam to the War on Terrorism, We're ONE Team;
Combat Control Team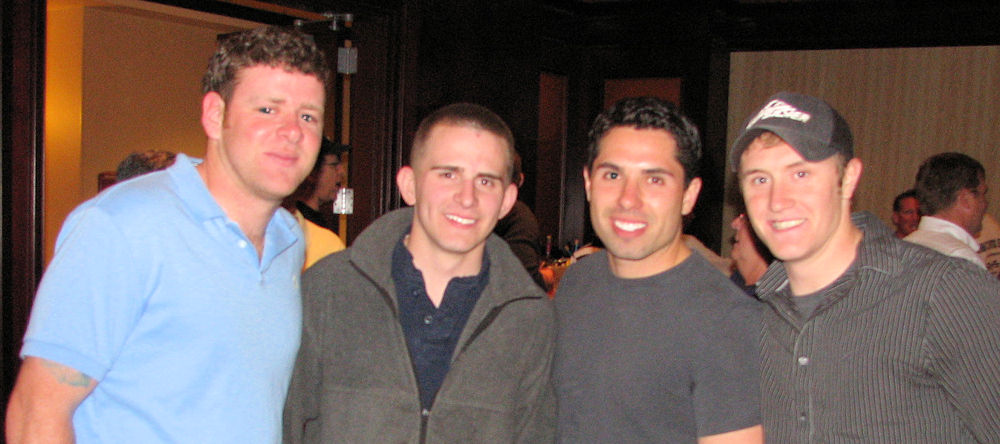 Above; ?, ?, ?, and ? These are our Warriors Today!
Below; Jose Fuentes, Deb "Argel" Bastian, Mike McReynolds, and Todd Bastian
Below,Below; Rob Pittman, John Eklof, Rob Somer, Chris Larkin, and Sean McPartland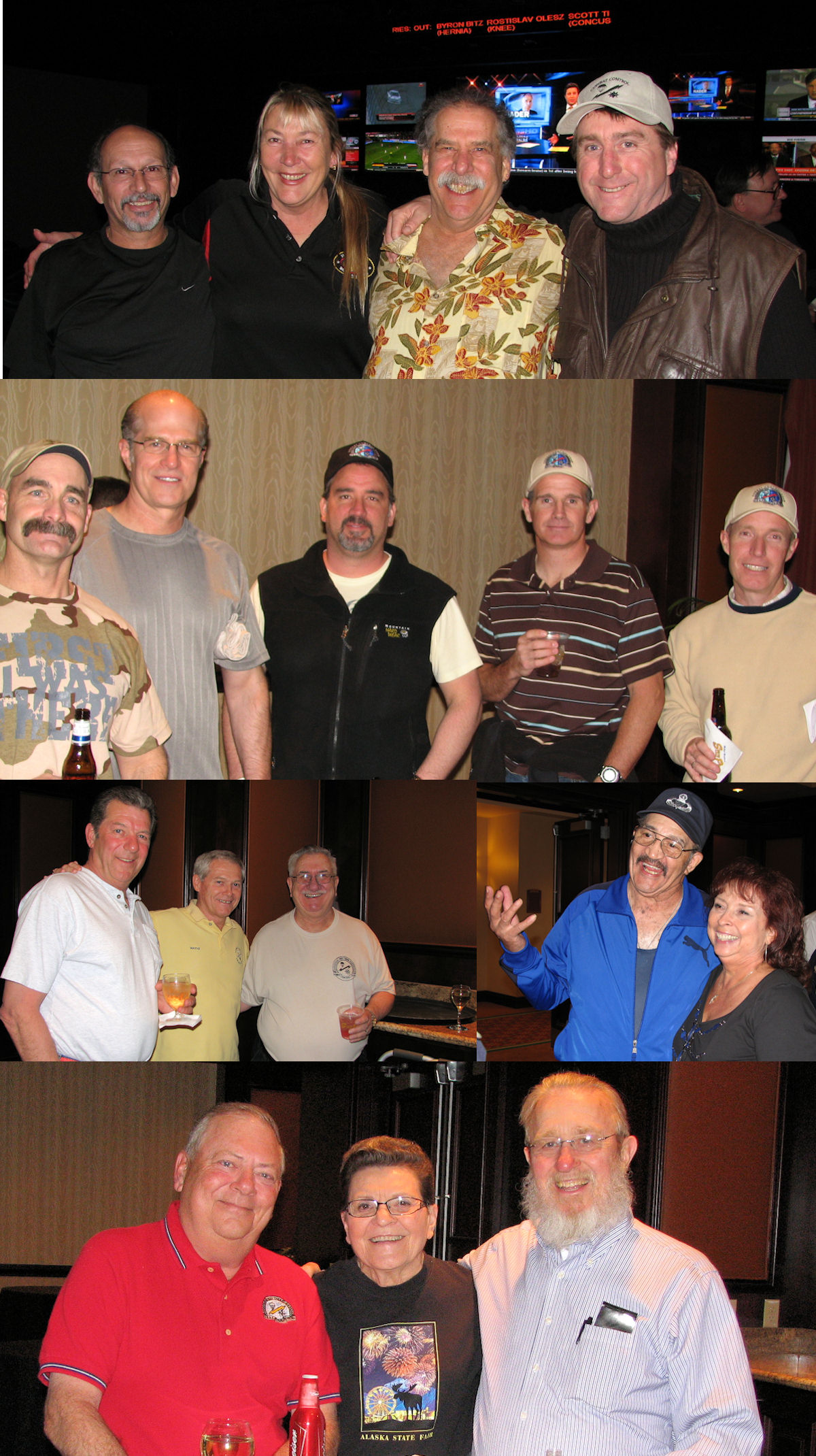 Above,Above; John Drozdowski, Wayne Norrad, Henry "Hap" Saunders, Walter "Waldoo" Willis, and Dee Brawley
Above; Tom Royer and Corrine & Emmet Heidemann
Vegas Baby.... Texas Poker, Anyone?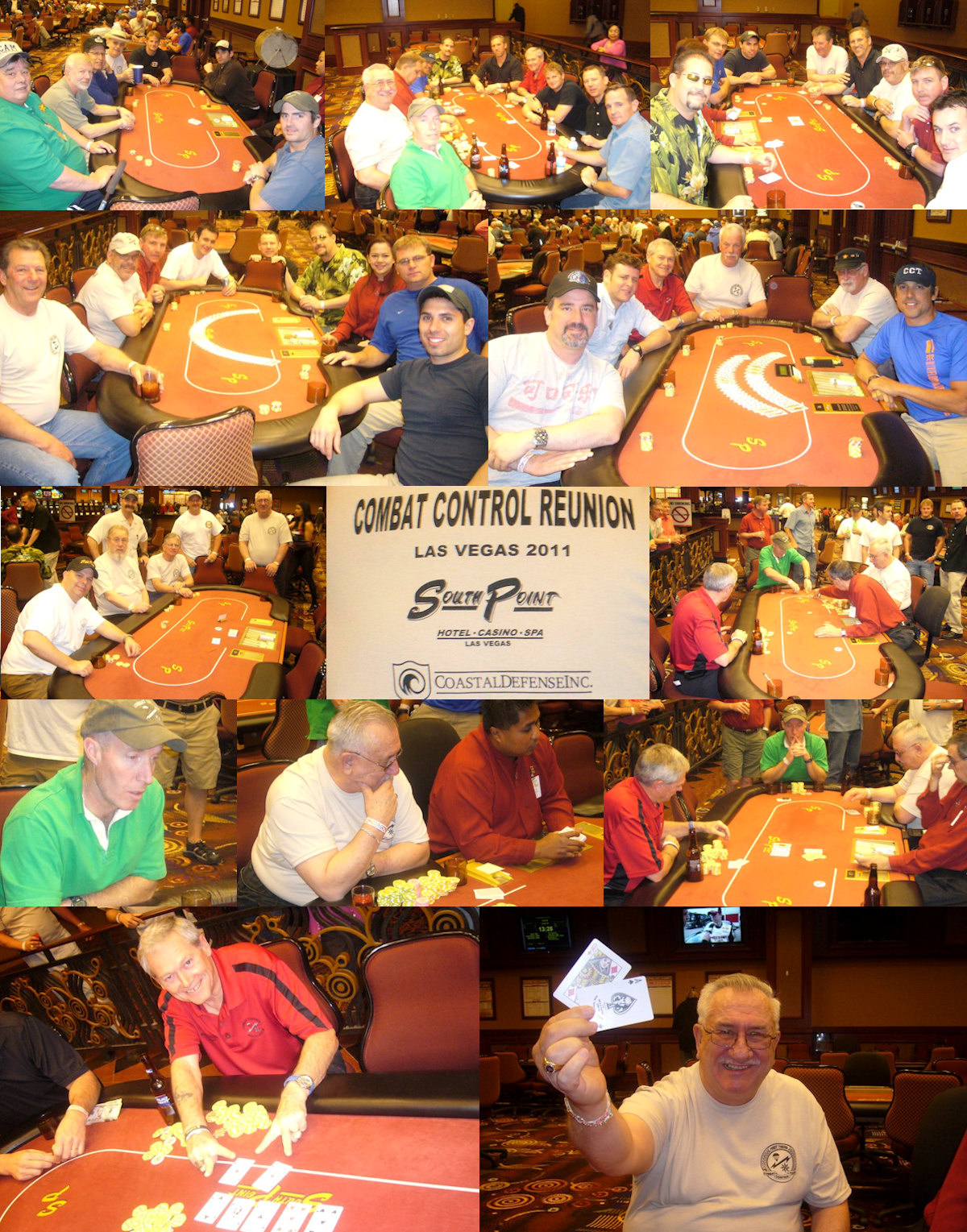 It came down to Sean McPartland, Wayne Norrad, and Henry "Hap" Saunders winning the pot.........

Above; Wayne and Hap along with many others break open a bottle of special made CCT Scotch and drink in memory of John Karr. The bottle bears John's CCA Life Membership #37 and the "Drank" bottle now rests at SgtMac'sBar in memory of John. Special thanks to John and Silvia
Drozdowski
for personally delivering the monument.
As Kyle Stanbro pours, Janice McHale, Steve & JoAnne Flock raise their glass's in toast.....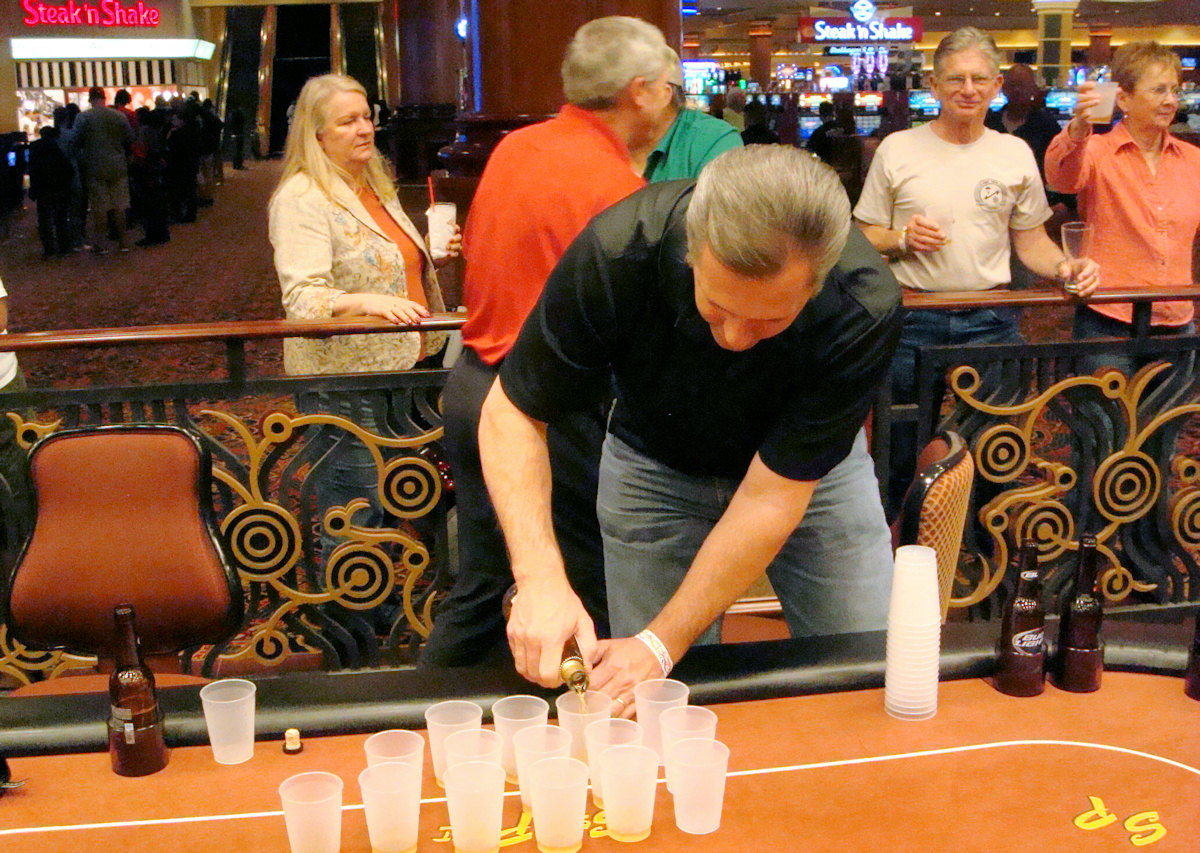 Below; Memorial push-ups for Allen Hooper, as we just heard of his passing.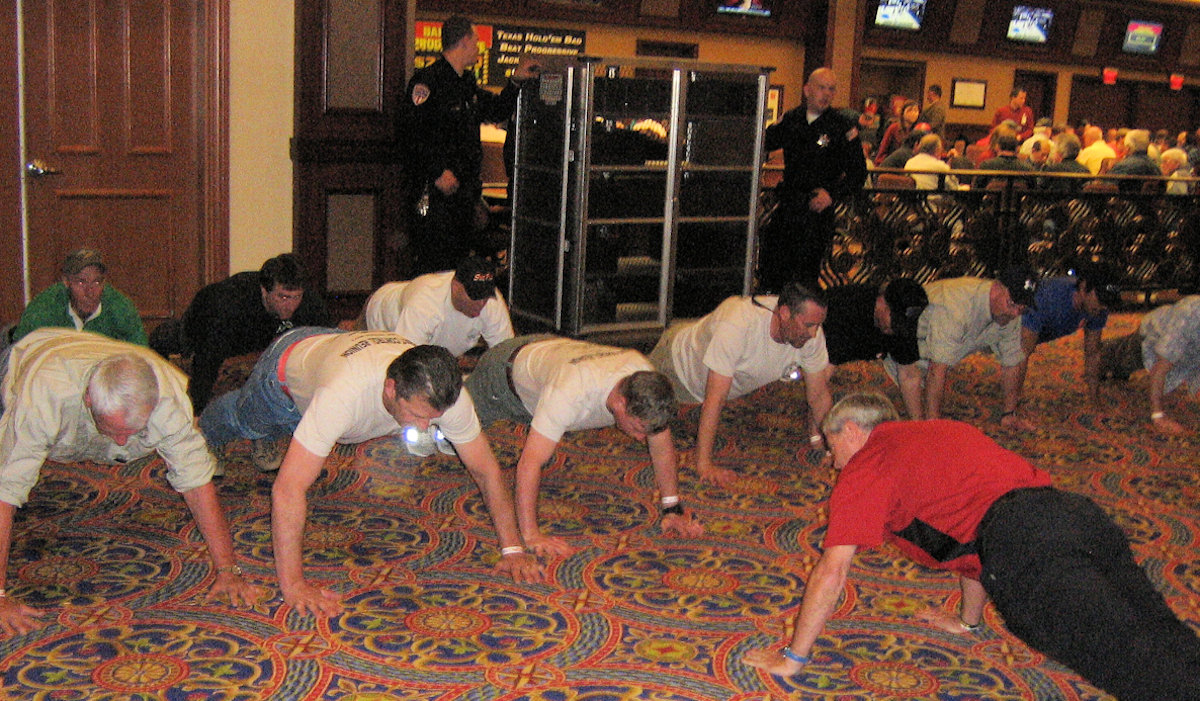 Vegas Baby.... Irish Car Bombs... In Memory of.......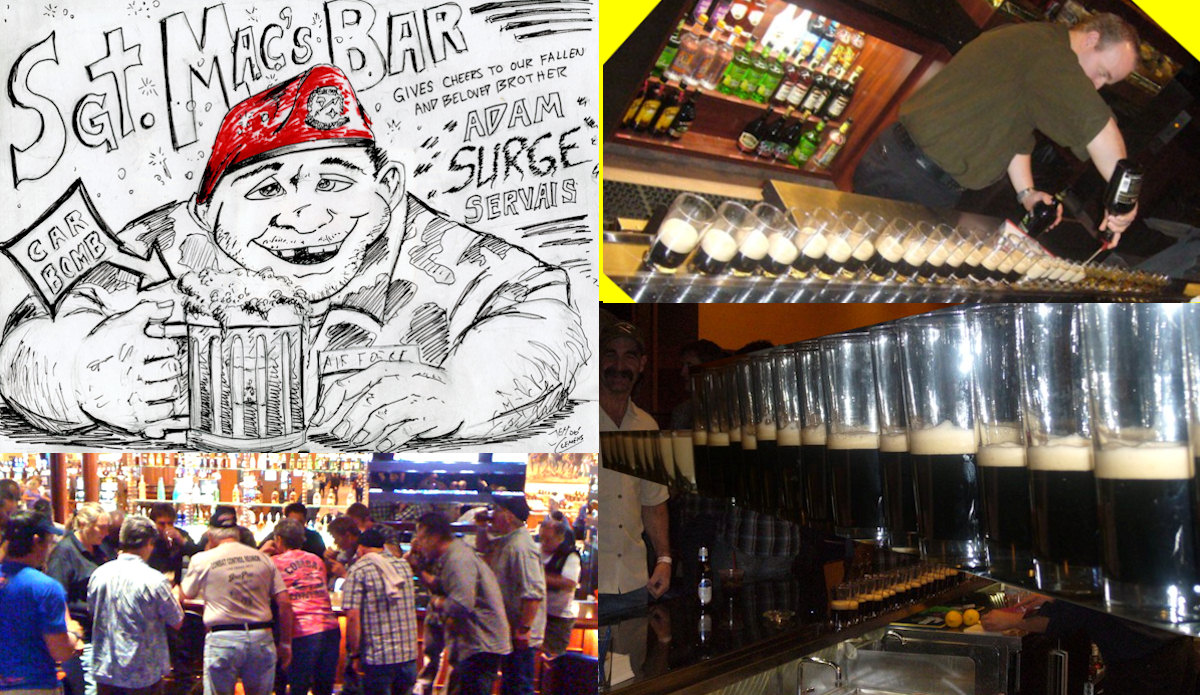 Below; Wayne "Spook" Fuiten, Mrs. & Mike Schlegel, and Dave Smith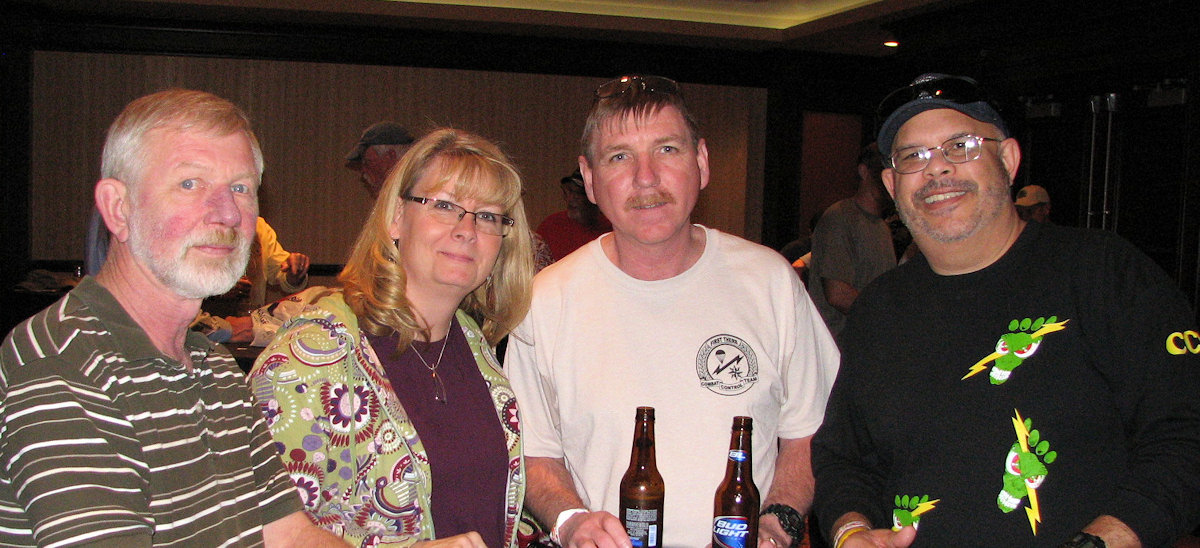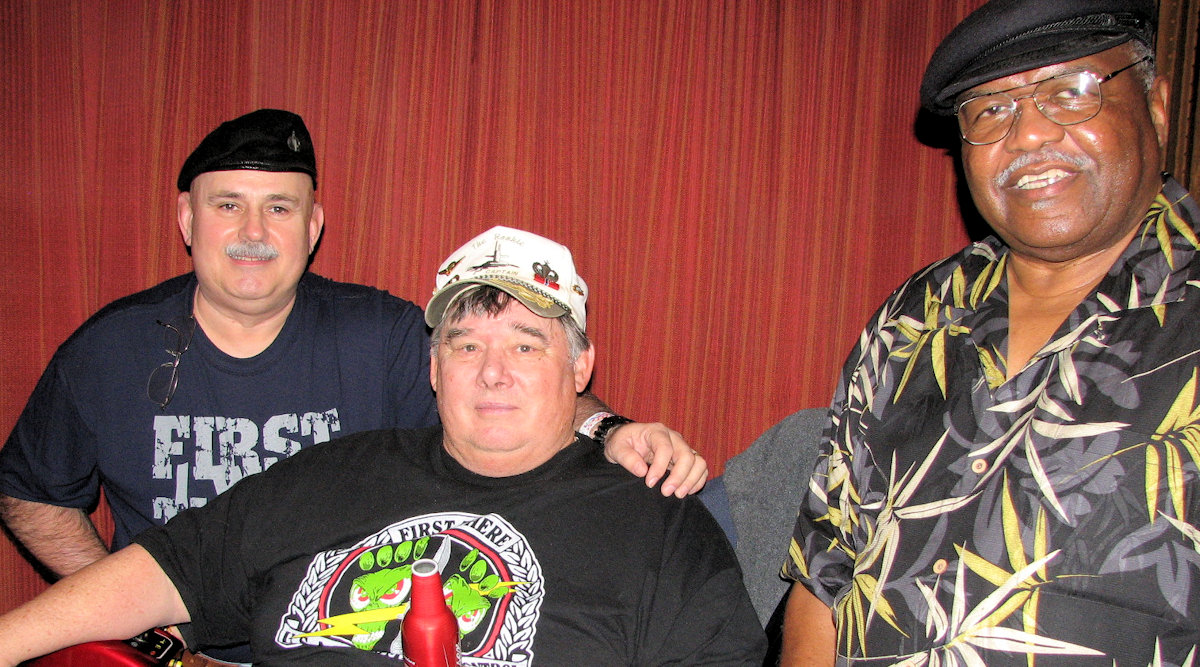 Above; Jim Penticoff, Tailpipe Tommy McHale, and Ulysses Miller