Help Identify Our Past, Who Are These Guys?

I'll update information as I get it, please pass this site on to our Viet Nam Vets.
All names are subject to be wrong, so if you disagree, let me know and I'll put both names in until we get a majority.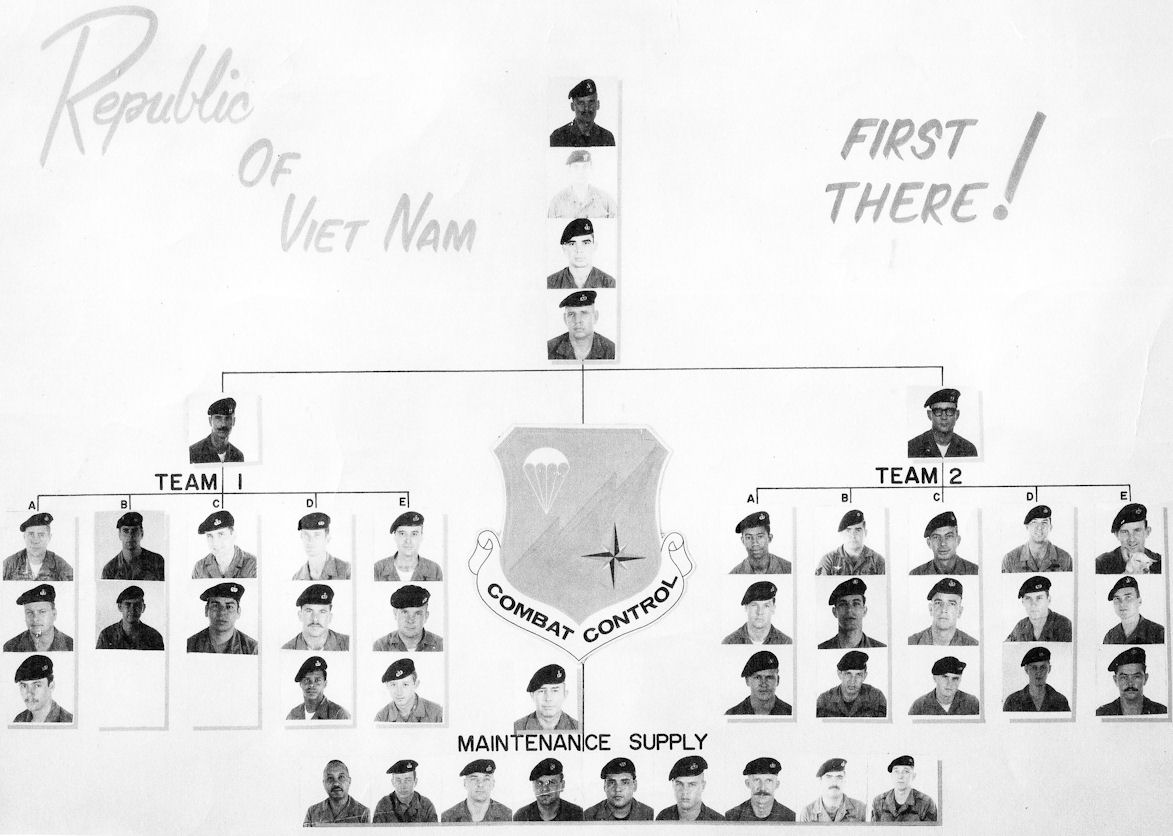 8th Aerial Port Squadron




Viet Nam, Tan Son Nhut Air Base in Saigon





Viet Nam, When; January 1969





Pictured; The Top Four




Top Left; Bob Barinowski


Bottom Left; Gene Hatfield




Top Right; Mort Freedman




Bottom Right; Tim McCann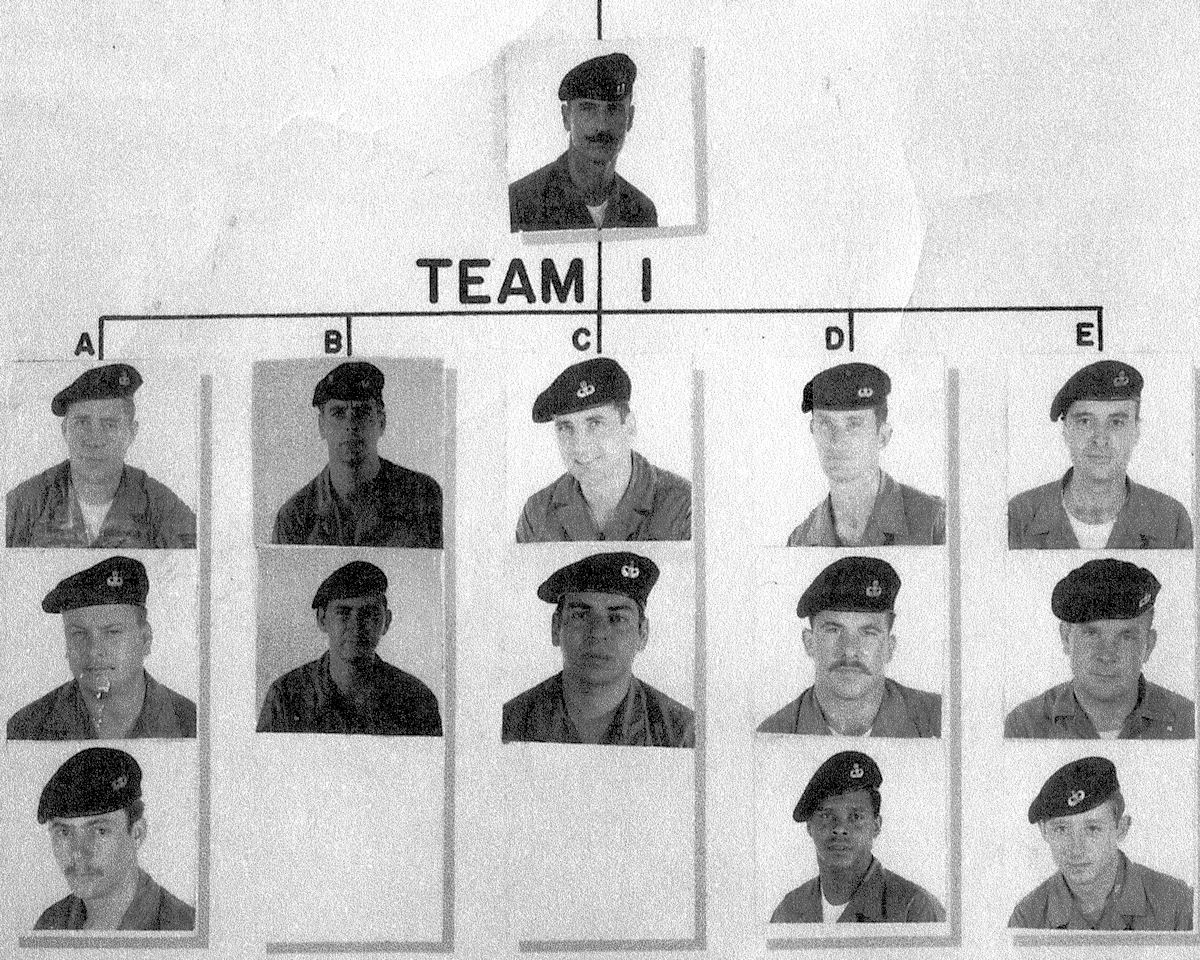 Team 1 Leader; Vince Campisi

A
B
C
D
E
1.

Allen Sundlie

James Philpot


Tony Evanson

Chuck Trimple
Larry Lower
2.

Ralph Carrol

Dennis Herbert

Gus Philippou

Mike Welding

Bill Andrews
3. Walter Smith
N/A
N/A

Bill Burr

Lyman "Skip" Nutting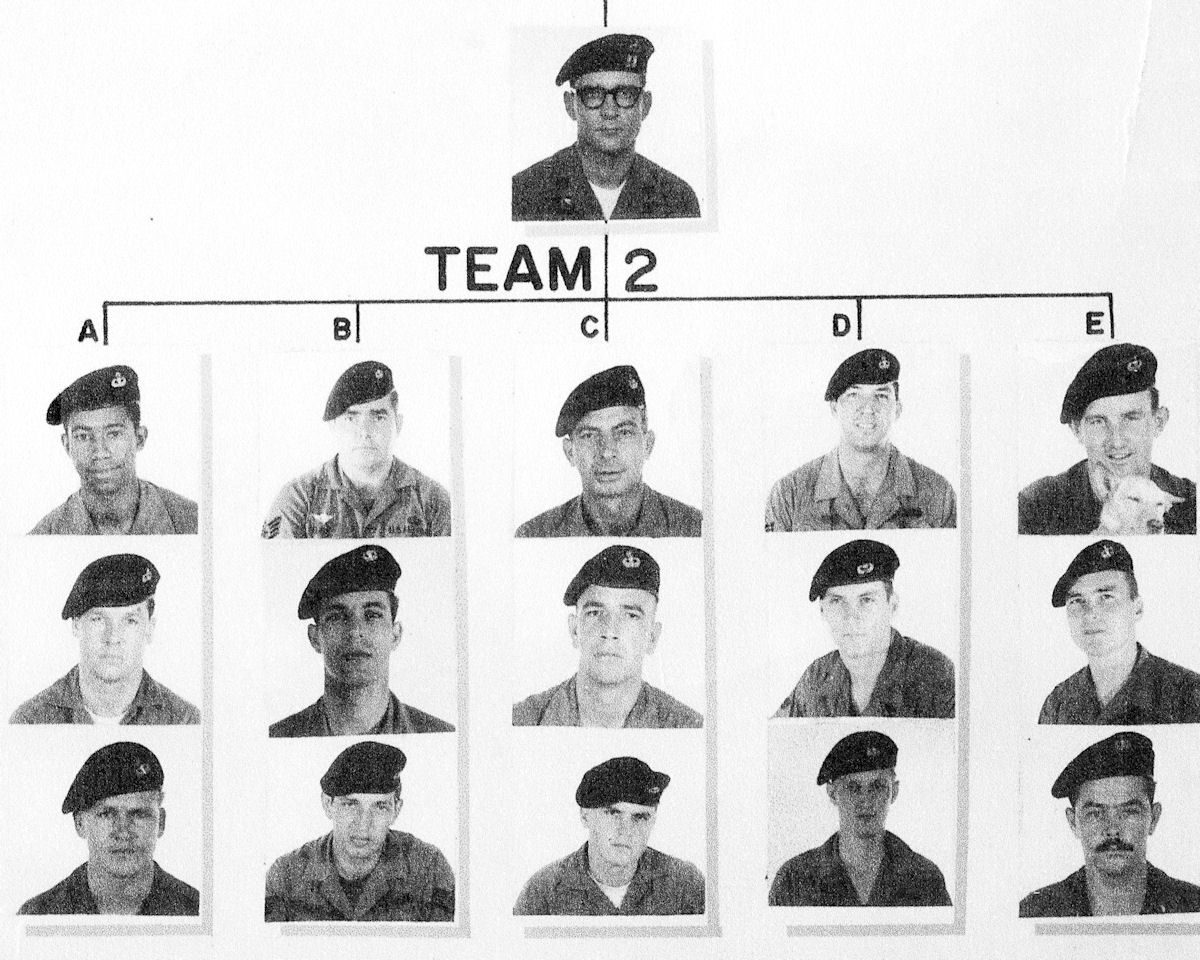 Team 2 Leader; Kent Helber
A
B
C
D
E
1.

John Norsworthy

John Gaa

James McElvian

Howard King

Billie Slayton

2.

Bob Tripplet

Steve Horvath
Johnny Hall
Ron Weaver
Cecil Balcom

3.

Lonnie E. Stewart

Jim Sampley



Richard A. "Flip"/"Baby" Helton
Paul Reed
Bobby G. Helton

Maintenance Supply Leader, Top Center; Virgil A. "Pete" and/or "Wally" Cox Bottom Row LtoR; (Maint.) Riney, Gary Harper, Tom Drinkwater, John Smith, Rudy Elizondo, Ron Holder, Ernie Shervey, John Eddington, and John D. Rosemeyer.
Note; FYI Virgil A. Cox was called Wally and Pete. He was one of the few authorized to wear the Combat Infantry Badge in the USAF, Roy Hubanks.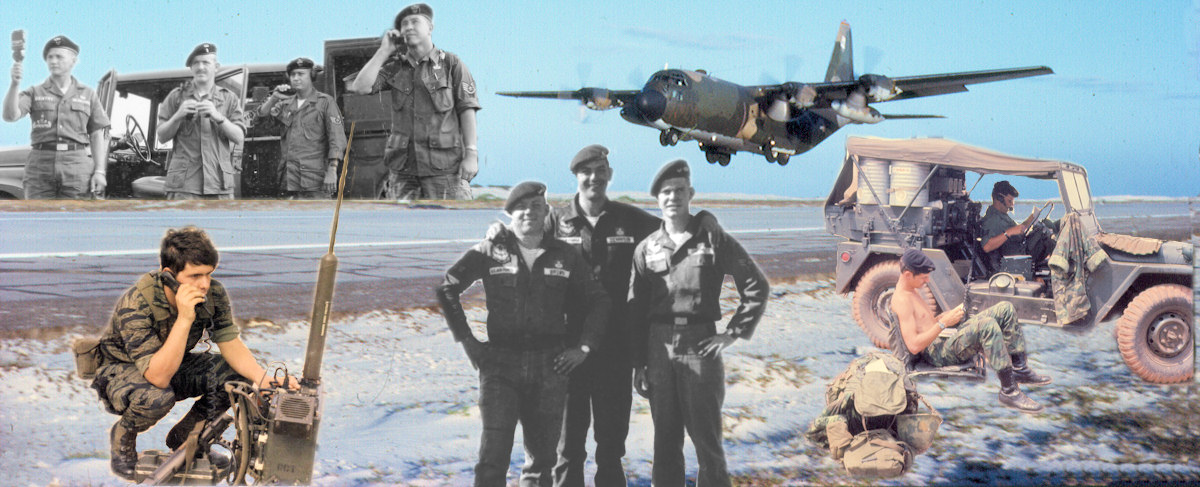 Top; Marice Gentry, Donald Horton, Louis Benavidas, and William S. Johnson; Bottom; Gary Pino, Charlie Brown, Billy C. Dennison, Red Ghormley, Donald "Mike" Callahan, and James D. Klyce.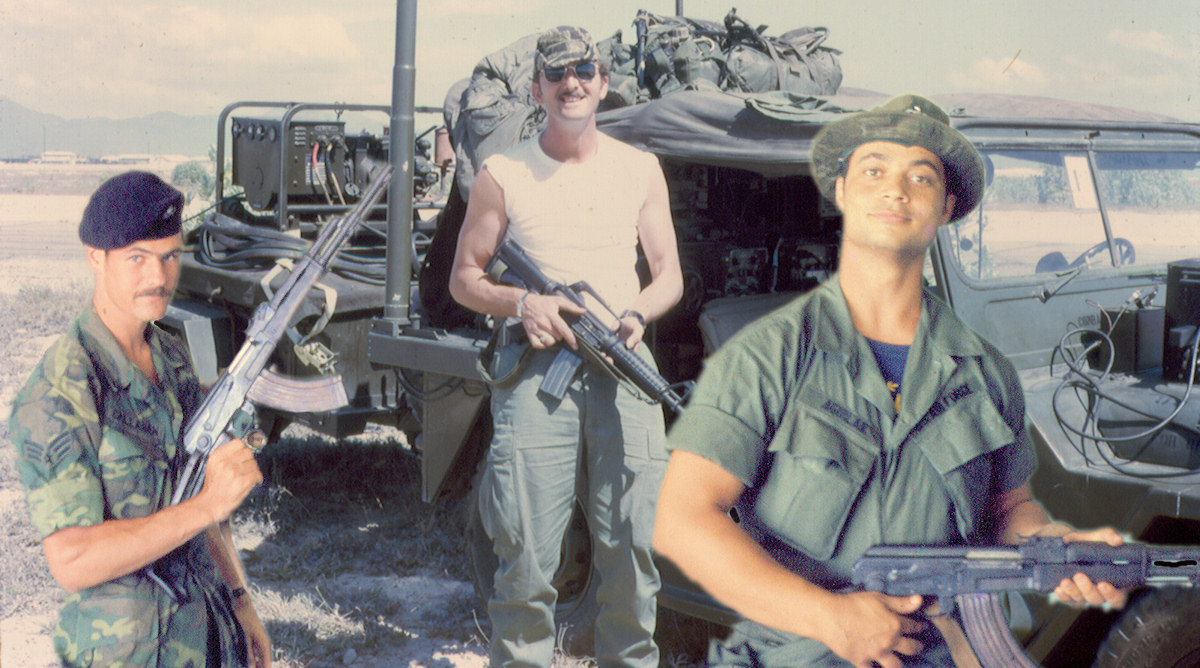 Above; Donald "Mike" Callahan, Leonard Holmes, and Patrick Aguilar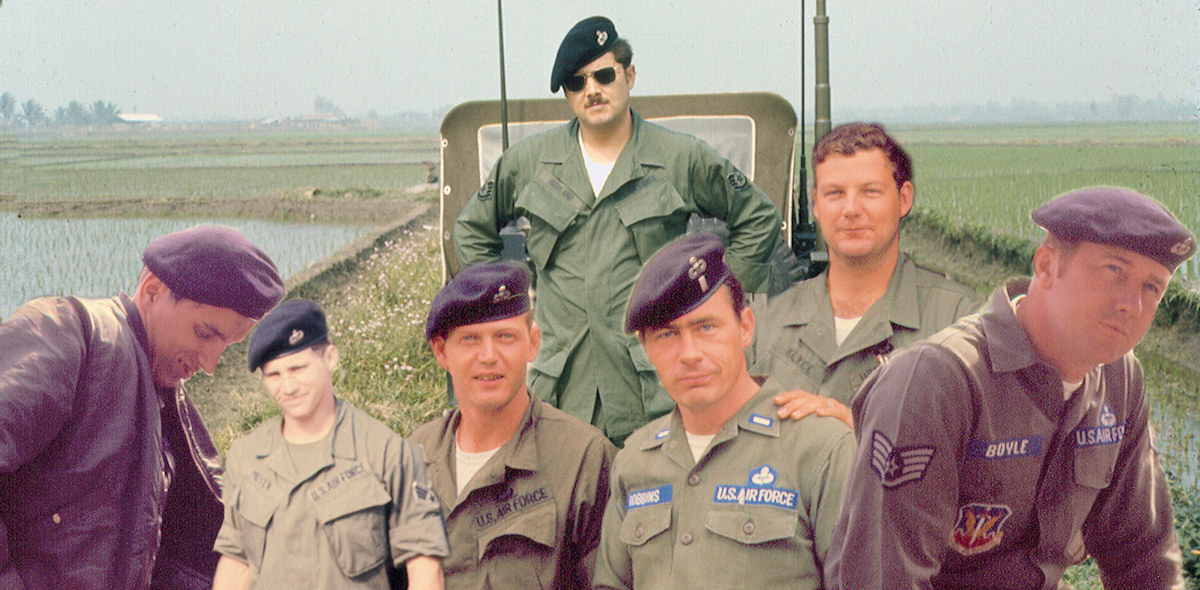 Above; Marlyn Strickland, Jack Moyer, James D. Burch, Terry Highland, Everett "Robbie" Robbins, James D. Klyce, and Bobby Boyle.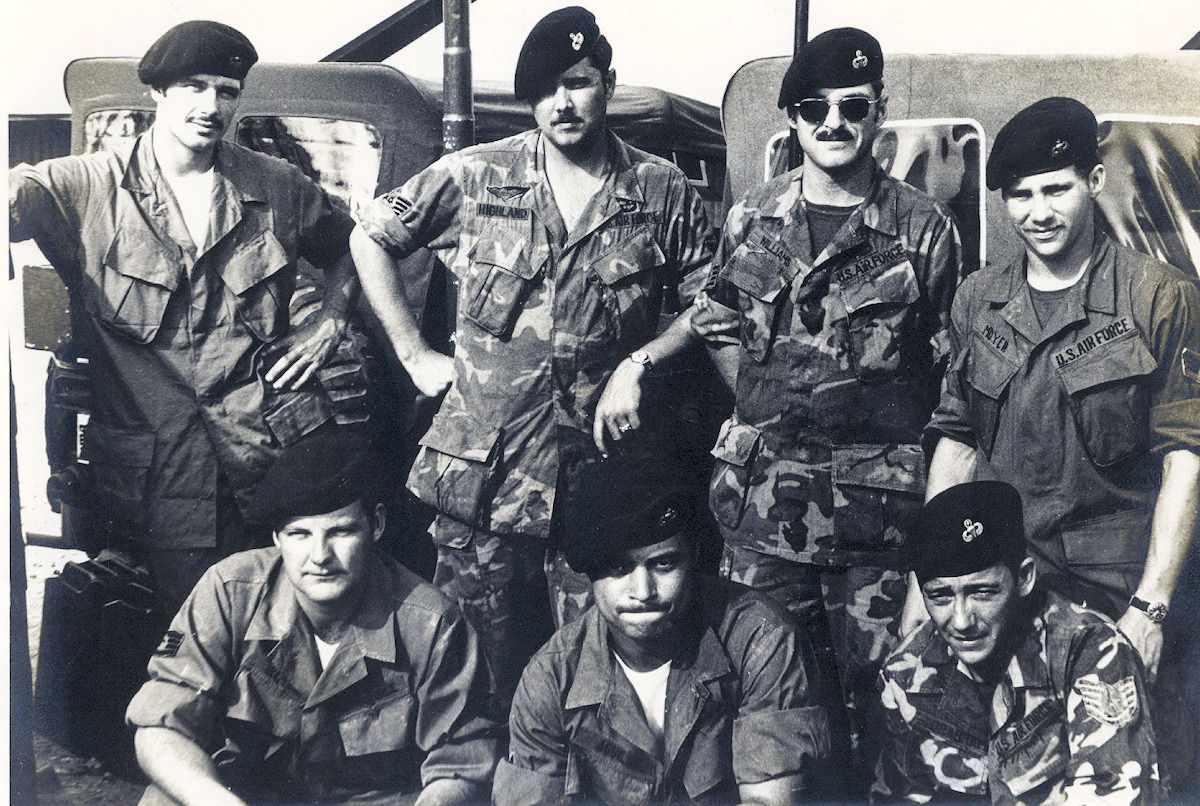 John Lebold, Terry Highland, Steve Williams, "Easy" Jack Moyer, James D. Klyce, Patrick Aguilar, and Lew Brabham - last out of Viet Nam

Last Official VN photo of CCT was taken at Utapao AB, Thailand.
Last CCT departed VN on Mar 28 1973 at 1709L. I am not aware of any designation other than the men in the picture were in-country working the airfields where the C130's were transporting the VN POW's back to Huang Fri....... John Lebold


When we left Nam 1973 and moved into Cambodia to close out our Southeast Asia tour, I was on the tarmack and said to Lew as we were loading up (who was already on tailgate of the C-130) , " Hey I'm the last Combat Controller to leave Nam. As I stepped up on the tailgate and entered the C-130 Lew jumped off the taigate and then got back on and said "Nope, I am". We laughed as that was vintage Lew. I can't think of a more appropriate individual (except for maybe Tom Monley) to be the last one to turn out the lights on many missions well done..... Pat Aguilar


"Official" maybe. "Last" no way. Too many other things happened after this picture though the war was officially over. Later, the last team at Ton Son Nhut (1975) Lew Brabham, John Lebold, J. D. Burch, and Guy T. Fagan were likely thinking they would be last but I think the Eagle Pull (embassy evacuation) guys actually got that claim...... Johnny Pantages

Of those in the picture, only John Lebold and Lew Brabham were subsequently reassigned to Clark. There were several others that made the trip from CCK to Clark. Me, Tom Fagan, Charlie Rapp, Capt Everett Robbins, J. D. Burch, Johnny Hall, Dale Huddleston, Don Craft, Pop Monley (I think) were among those moving to Clark. Pat Aguilar, EZ Jack Moyer, Steve Williams, J. D. Klyce, Terry Highland headed back to the states. ..... Johnny Pantages
It might be worth noting that the Clark team was built up rapidly about that time. The core was first formed by the CCK team from those mentioned above. Then John Koren, Bud Gonzales, Mitch Brian, Mike Lampe came in from (Udorn) Thailand. On top of that, there was a rapid influx from the States. Ed Miller, Dick West, Jim Donaldson, Bob Lanier, Maj Daniel Sherwood, Chief James Howell, Bob Brennan, Kim Allen, Mark Conlin, Harold Black, Wayne Norrad, Dan Kennedy, Marvin L. McCoy, Jerry Jones, Carl Casey, and Juan Rodriguez to name a few.
............. Johnny Pantages
We continued to travel from Clark and stage from Utapao back into Viet Nam for the final days which included the over run of Phen Nom Penn Cambodia, Close down of VN bases and airfields mostly used by OGA in VN, almost getting involved in Kotang Island for the Mayaguez incident, and several false alarms of Eagle Pull until it finally went with Bobby Lanier, Jim Donaldson, and others I can't remember that involved................ Johnny Pantages
I can help clear up one thing on the origin of the photo…the picture was taken at Utapao AB in (April?) 1973. And I believe it was after the conclusion of the POW release mission, and we may have been the last group on the ground at the end of the war. Although there were others that may have participated in release missions, those in the photo were involved in the last and final missions. We were all stationed at CCK at the time, but were TDY to Utapao (where we had a small hooch permanently assigned to us) to work missions in-country along with providing support at other location, to include the Phnom Penh airport.............. Jack Moyer

Pictured Left, Patrick Aguilar; The stripes on the Huey designated the helicopter was neutral, carrying the us and the teams facilitating the American POW exchange at Loc Ninh where we had the LZ/Air Control mission. We road that thing in everyday or the C-130 carrying NVA/VC prisoners to be exchanged for American POWS from the jungle there. That "neutral" helo was shot down a short time later with negotiators on board.



On the missions, we were deployed in two-man teams to control different airfields throughout VN for the C-130's transporting the POW's. I can't remember all the airfields we were assigned to, but do remember that Pat Aguilar and I worked at the abandoned Tay Ninh airfield (west) for about a week. We worked out of Tan Son Nhut and would take a chopper out to the field every day and return after the sorties were completed for that day. One team was also involved with the recovery of some US POW's either in Cambodia or Laos, can't recall who was on that one.......... Jack Moyer
There was a good number of us working different locations during this time frame, scattered through out the country. All staged out of Thailand and RTB to Tan Son Nhut nightly. When this operation was finished and they said the war was over there was a party at the hooch and we had to make our own VC flag, somewhere there are pictures of this party. Took a while to sew the flag made out of towels....... J. D. Burch

Steve Williams, John Lebold, Johnny Hall, Kim Allen, Mike Callahan, Patrick Aguilar, James D. Burch. Mamason, Jack Moyer, Lewis Brabham, and James D. Klyce; Kim Allen and Lew Brabham holding flag, picture sent by Pat Aguilar.

I have heard the story and the arguments of who went to so much trouble to be the last one on the A/C on this mission. I have no doubt Lew would have jumped off during run up to be able to say he was the last one out. Seen the same thing happen at two other locations in the same area a little later.... J.D.


"Richard "Monkey" West, Mose L. "Lee" McBeth, and I were the last three CCTer's permanently assigned to Ton Son Knut's 8th Aerial Port CCT. I left three weeks before they did."...... Edward G. "Eddo" Miller



Apparently as the "officially assigned" CCT departed for new PCS assignments, other CCT were already beginning to backfill with TDYs back in-country. Maybe Walter W.Willis can fill in some additional details. Ed Miller recalls that Waldo Willis was back TDY from somewhere (Maybe MacTan in the PI) and that Waldoo and T. C. Williams put Eddo's new bride, Kim, on an airplane bound for Travis..... Johnny Pantages

Clark AFB, Philippines 1975; James D. Burch, Guy T. Fagan, John Lebold, and Lewis Brabham were awarded Silver Stars for action during the evacuation of Saigon. Not pictured, Lewis O. Brabham Jr.; Picture from Wayne Norrad and John Lebold.






James Stanford, Robert McCollough, and Andre Guillet.
Andre is still M.I.A.
Read story in CCT, The Eye of the Storm, by Gene Adcock.

Andre Guillet, M.I.A. remains in Viet Nam;
Andre is a native of Waterbury, CT. As a Combat Controller for the USAF, he sat in the back seat of an O1F Piper Cub type aircraft whose call sign was Gombey 19. Andre's job was to assist calling in air strikes over the Ho Chi Minh Trail which was the main supply line for the North Vietnamese Army. The trail ran a surpiginous route through Laos and Vietnam. Among other things, Andre was a Master Parachutist, a Jungle Survival Expert and an outstanding Judoka.
In 1966 when Andre became MIA, we did not know that he was lost in Laos. Because the war in Laos was a clandestine operation called "Steel Tiger", it was reported that he was shot down in Vietnam. Later on, we did find out the truth but little or no information other than the origional report was available. Over the last decade, information became declassified and a greater understanding of the circumstances of his loss occured.
For more information, click here.