Sorry, I've been out to the River and missed both these races. Not only that, but I wasn't able to notify you about the races and still haven't found the time to update them properly. So sorry, I have to research them properly and as my mind grows older I have to relearn this process each time.





I really hope I can notify you about the next race and if I'm home, I can also get all kinds of stuff to post. So Sorry!





However, please don't worry about me.....

I'm Fishing and there's No Internet!
RACE 8; July 2

6

th, 2017; Saratoga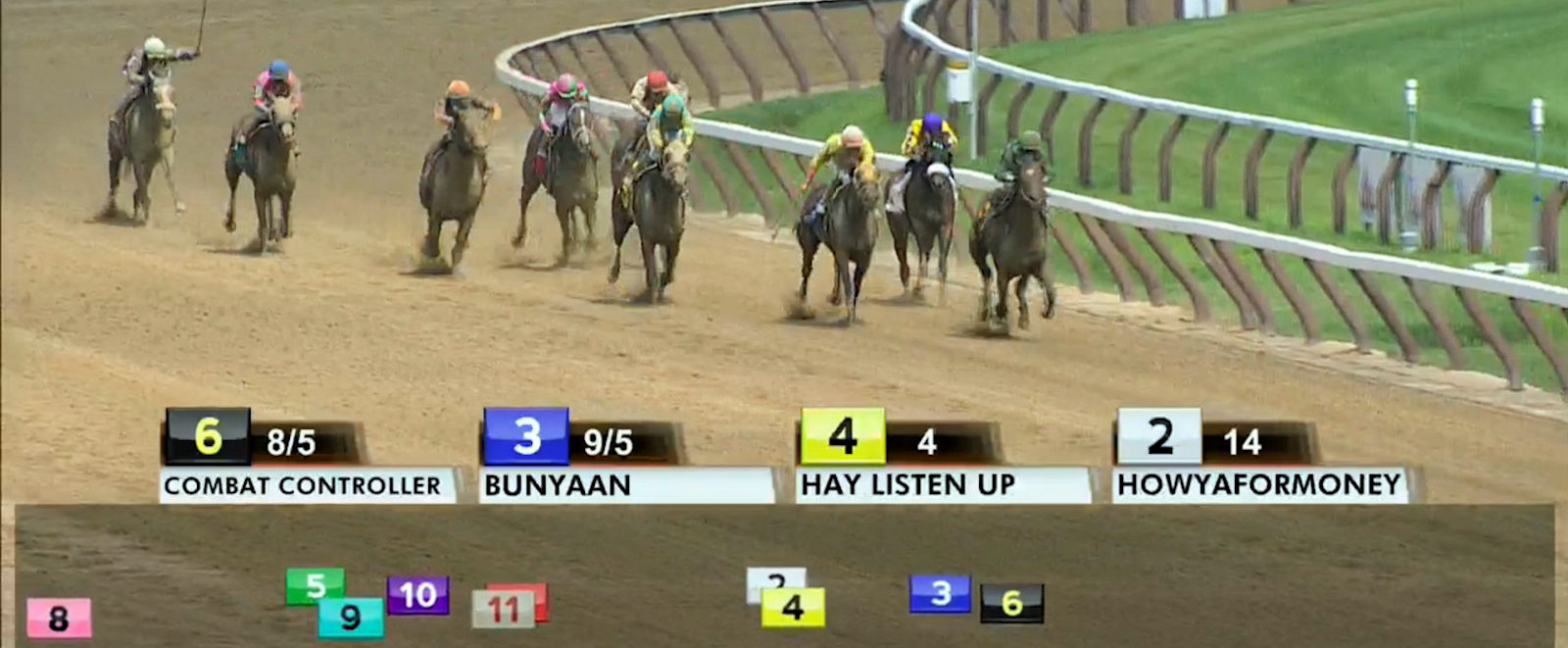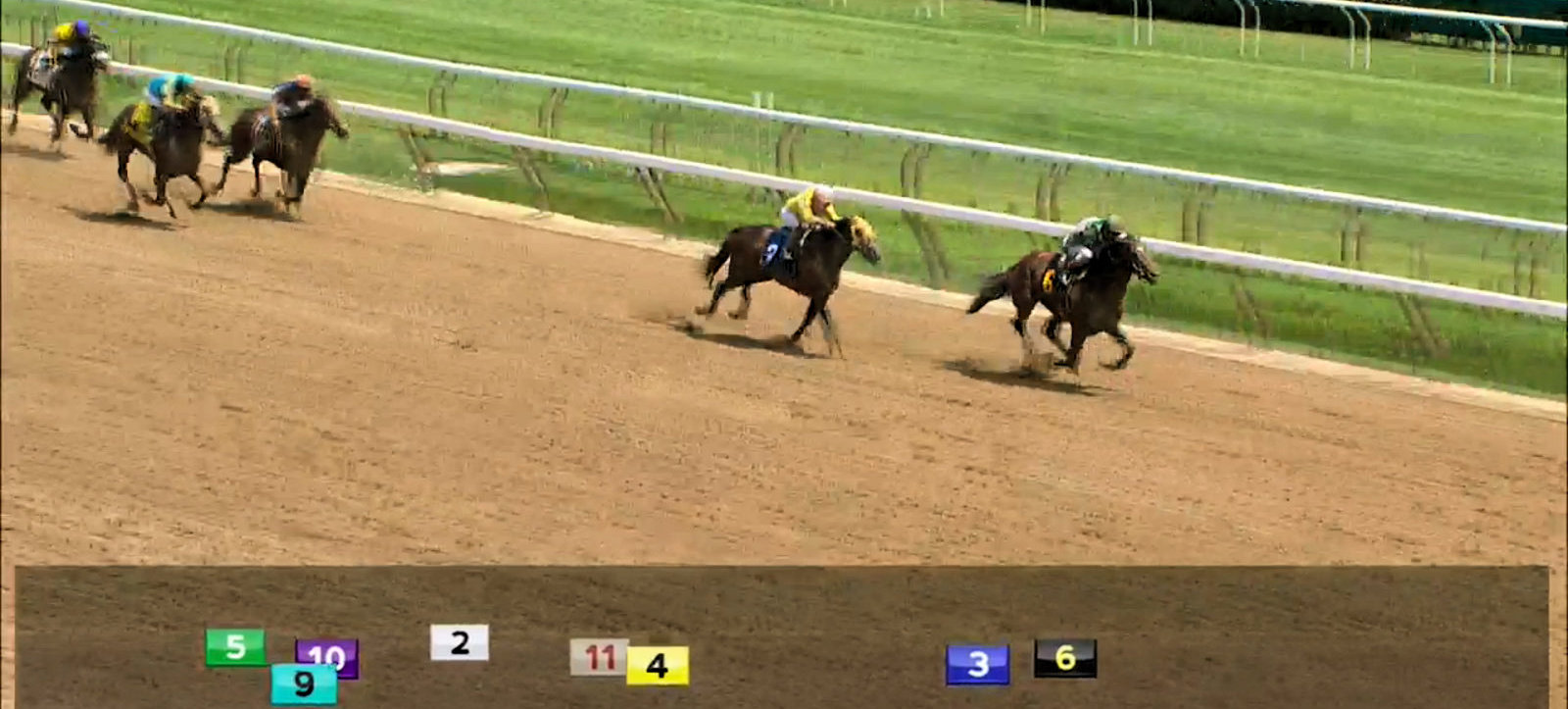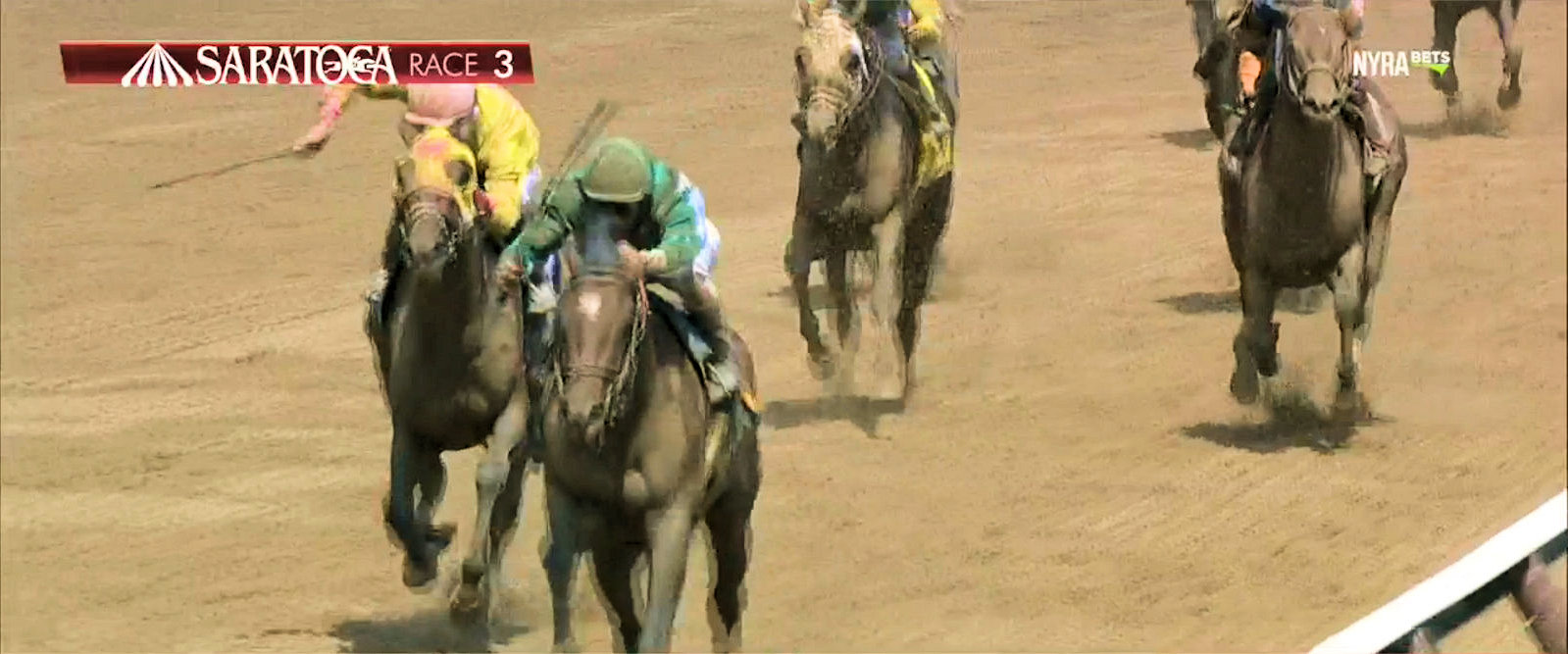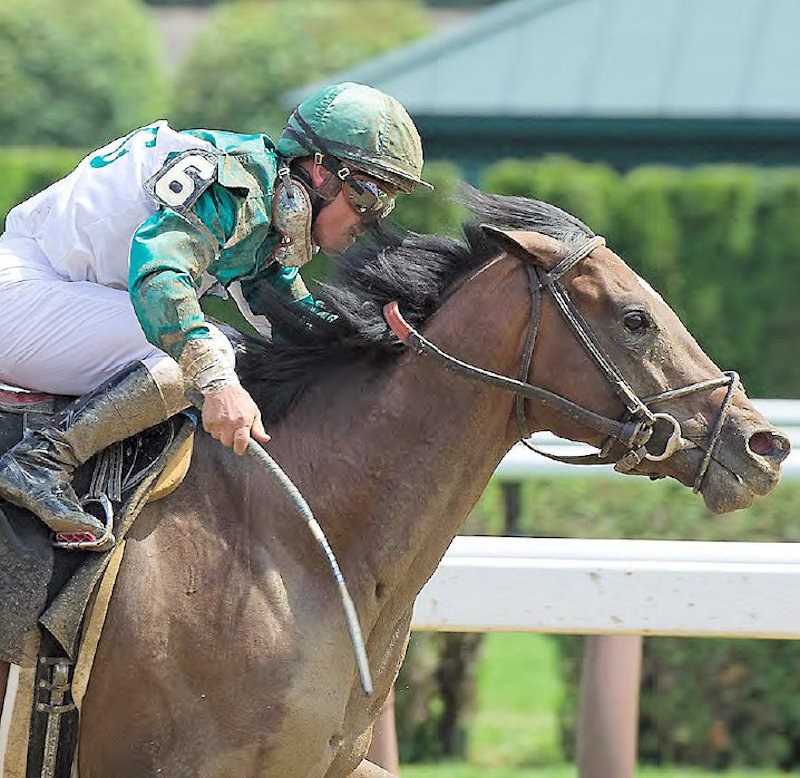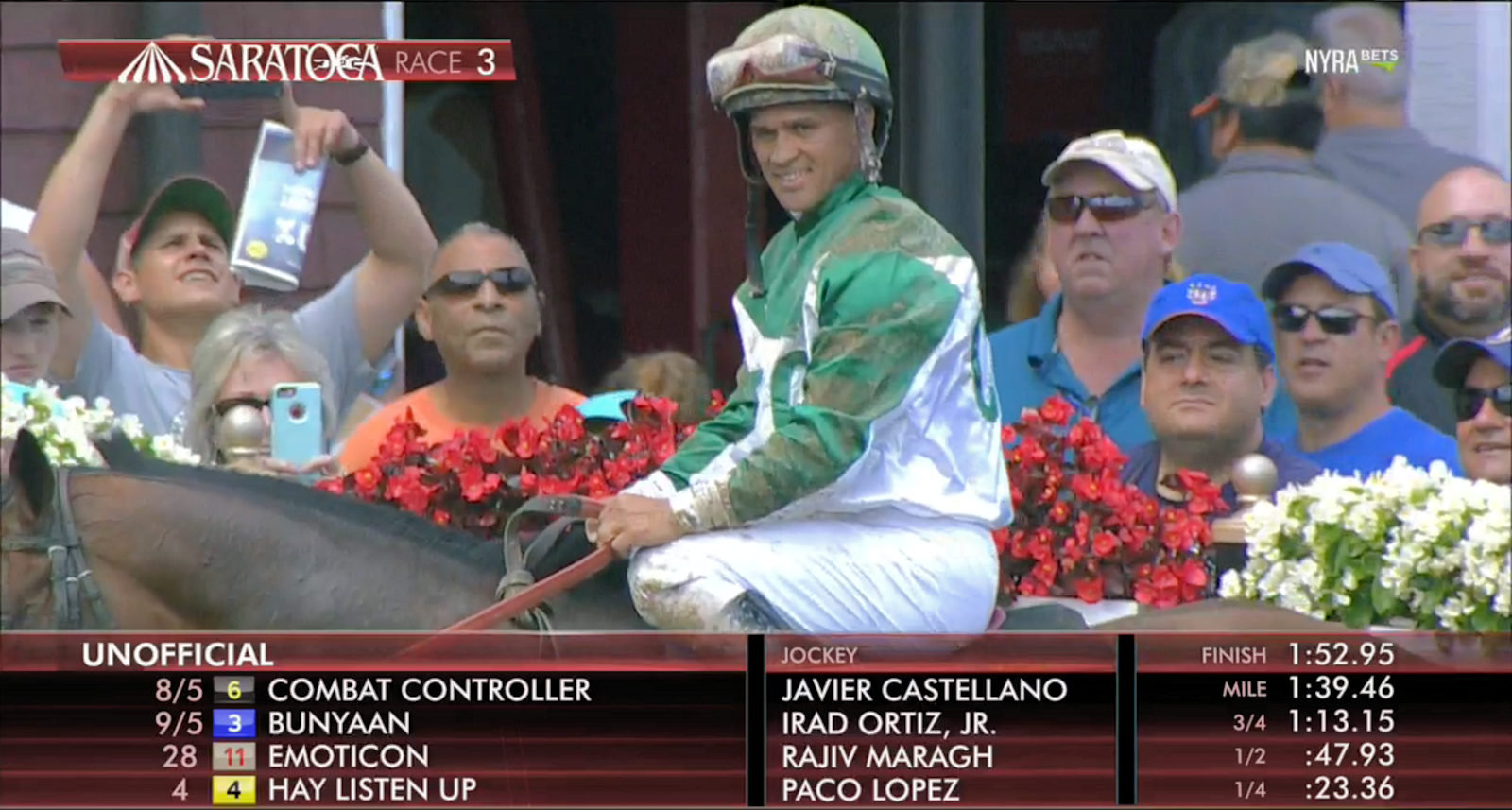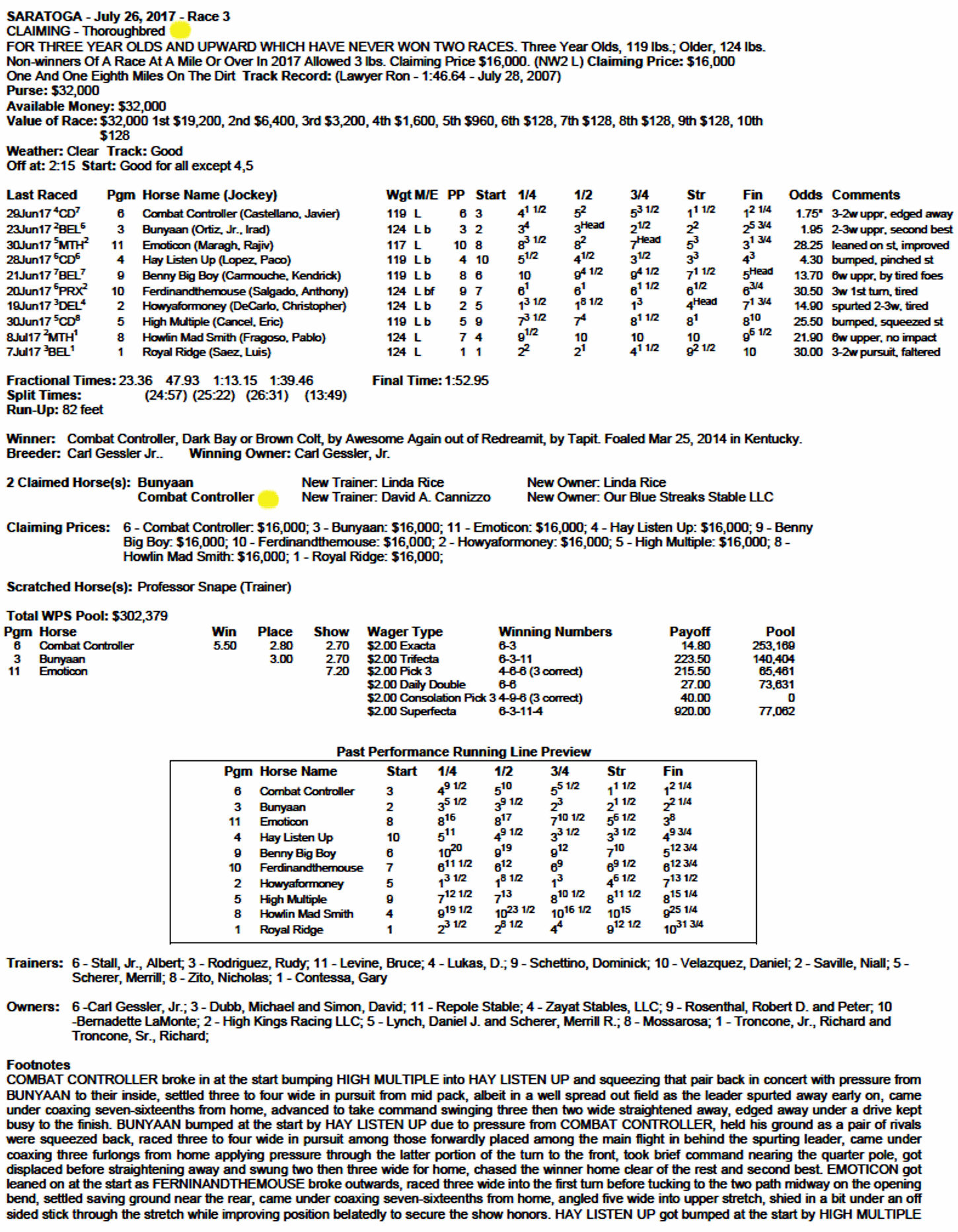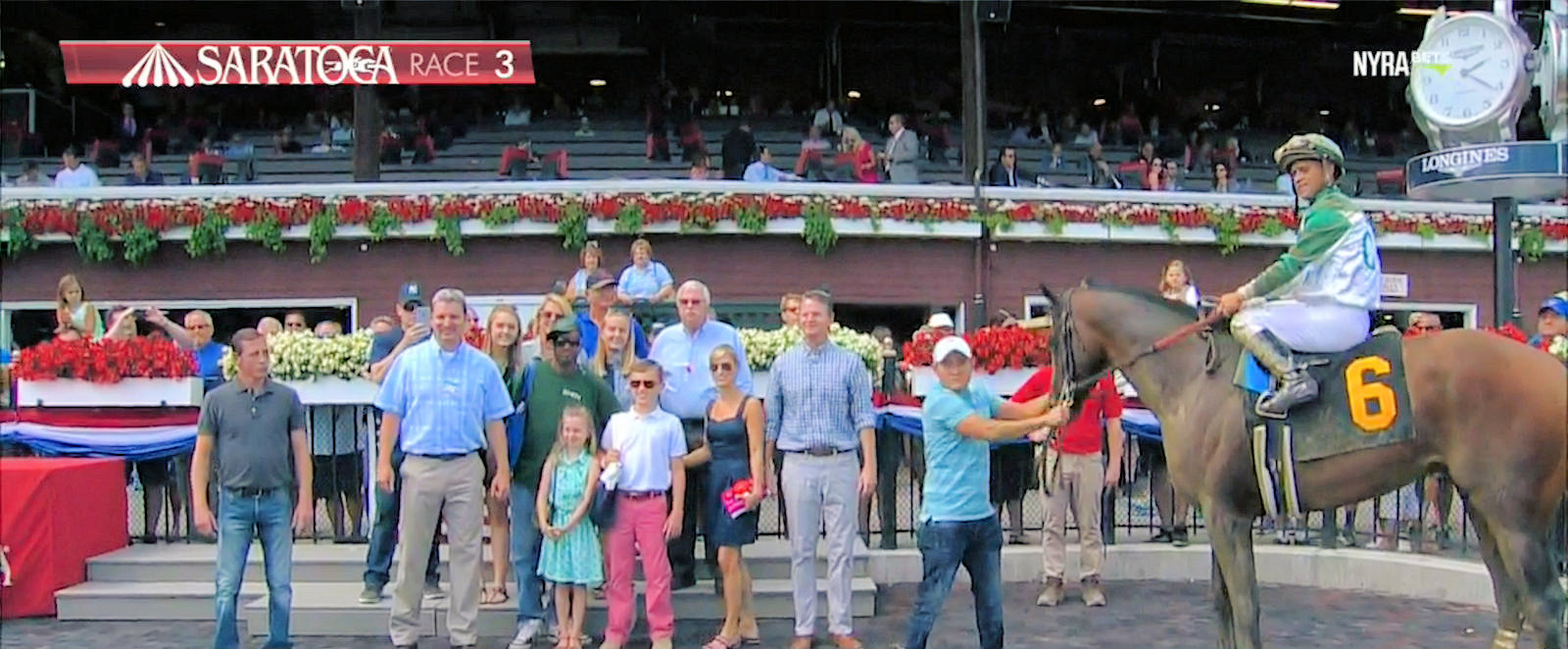 Saratoga Race Course Honors Nation's Veterans




Veterans were invited into the winner's circle after Race 3 Wednesday, at Saratoga Race Course. Jockey Javier Castellano, center, rode the horse..............

Combat Controller to victory

SARATOGA SPRINGS, N.Y. >> Keith Koster was all smiles when a horse aptly named Combat Controller won the third race, a highlight of Wednesday's Saratoga Race Course Military Appreciation Day festivities.




Koster, the American Legion's new state vice commander, was one of more than two dozen veterans, from World War II to the War on Terror, who greeted the Javier Castellano-ridden horse in the track's Winner Circle.

How much did he bet?

"A whopping $2!" said Koster, of Saratoga Springs. "That's all my wife allows me to bet each race."

"That's the last tip you'll get from me," joked fellow Legionnaire Dave Lockhart, of Corinth.

For all veterans on hand, the real payoff was the thanks thousands of track patrons showed them throughout the day.

"It's great," said county American Legion Commander Ed Burmaster, of Post 490 in Stillwater. "Veterans do a lot for our country. It's nice when people appreciate us."

Cpl. Donald Roy, of Long Island, and Sgt. Sergio Castillo, of Tampa, Fla., are part of a West Point color guard that took part in ceremonies.

"This is really nice," Roy said. "It's my first time in Saratoga."

The soldiers and veterans present represented more than 70 years of U.S. military history.

John Moriarty, of Albany, was a P-38 fighter plane crew chief with the 5th Air Force in the Pacific during World War II.

"I was part of the Invasion of Leyte, in October 1944, when (General Douglas) MacArthur arrived in the Philippines," he said.
Bud Ubare, of VFW Post 420 in Saratoga Springs, received a Purple Heart and Cross of Gallantry for his service with the U.S. Marine Corps in Vietnam.

Several Korean War veterans also attended including Paul O'Keefe and friend, Mary Kuelzow, whose late husband, Jim, a U.S. Marine, fought at the infamous Chosin Reservoir in Korea.

Her son and daughter-in-law, Robert and Betsy Kuelzow of Burnt Hills were married at West Point, which Robert graduated from.

Sam "The Bugler" Grossman treated veterans to patriotic songs such as "God Bless America" and "Anchors Aweigh."

"You know why I get to do this?" said Grossman, whose father served in Korea. "Because of you guys. Thank you so much."

All active service members and veterans were given free grandstand admission. When gates opened, performers from the USO Show Troupe greeted guests with patriotic songs at the clubhouse entrance.

Throughout the day, the track's Community Outreach Booth hosted Jewish War Veterans Post 36 of Saratoga Springs, a non-profit organization that brings together military veterans of all eras in the greater Saratoga Jewish community to offer support on issues relating to veterans.
Several military-related organizations were represented at the Saratoga Pavilion including Blue Star Mothers, A Beacon of Love, Disabled American Veterans, Gurtler Brothers VFW Post 420, Lansingburgh VFW, New York Army National Guard, Patriot Flight, Saratoga Springs American Legion Post 70, Stars for Our Troops, the U.S. Navy, and the Veterans Business Council.

Koster, a member of Post 70, plans to attend The American Legion's national convention in Reno, Nev. next month.

"That's where we'll get our orders from the new national commander," he said.

At the state level, Koster said the Legion has several veterans-related bills pending in the Legislature, which will come up for discussion next year. One would promote and provide funding for more holistic types of treatment instead of medications alone.

"We want to get bills passed in that area," Koster said.

(Pictured Left) Keith Koster of Sarasota Springs is smiling while showing off his winning ticket for the winner of Wednesday's 3rd race, a horse named Combat Controller.
From Insider Mike; Combat Controller Claimed

Basically SOLD, see below


The colt has an irreversible arthritic ankle which will shortly end his racing career.

Sad, but that's the nature of this business. At least his 2 wins were at America's 2 most historic tracks--Churchill Downs, home of The Kentucky Derby, and Saratoga, America's oldest professional sports stadium, originating in 1863. None other than Abraham Lincoln was POTUS when they began racing here.

By total happenstance, Combat Controller also won on the one day per year that the New York Racing Association celebrates the military. The track was full of vets and half of nearby Stratton AFB. (It's the guys from Stratton who take those C130s with sleds to the Antartica.) We had a party to beat the band. They're mostly Loadmasters, and they shit themselves when seeing a horse in the betting program named Combat Controller on their one, annual, day at the track! Collectively, they must have bet thousands on him.

- Then, 4-5 hours down the line, after the Stratton guys were deep into their beer coolers, some came over and threw roses at my feet over having a son who's a Combat Controller. One guy said "We don't interact often with Combat Controller's, but let me tell you something: When a scarlet beret walks in a hangar, we all stare, like NFL players stare at Tom Brady. We're professionals too, but we know THAT fuckin' guy does things we can only dream of doing. When your son comes home next time, know in the back of your mind that he and his kind are held in the highest regard by fellow airmen." I said I definitely will.

As a parent, it gave me chills to hear all of that from a guy who flies 130s. Later, another dude at the track, a USMC V22 pilot out of Guam, of all places, strides up out of nowhere, asks if I'm the dad whose son inspired the name of the horse and then hands me a Budweiser. He said "I take CCTs places. Any dad of one has my deepest respect. Here's to your boy!" Cling!

For one afternoon, Mac, it was like being the dad of a famous New York Yankee. It was humbling & super cool.

I'll do my best to keep you apprised of any future starts by the colt. Going over to introduce myself to the new trainer on Tuesday. Sad scenario for Mike Geraghty, but it is what it is.
Claiming Race
Don't be intimidated. A claiming race isn't complicated and easy to learn!
Simply put, if you enter your horse in a claiming race, you are putting your horse up for sale for the stipulated purchase price. In Southern California, there are claiming races with purchase prices as high as $100,000 and as low as $8,000.
The rules for buying a racehorse in a claiming race are different in every circuit but most follow what we will call "The Common Rules". There are just 3 of them.
---
Rule 1: Drop the "Claim"
On race day, up until 15 minutes before post time, an owner may "drop in a claim" for a horse in a claiming race. This is nothing more than filling out a 3x5 claim slip and dropping it into the claim box in the racing office. The slip states the horses name, your name/license number and trainer. The owner must have the required funds (plus tax) already in their horsemen account with the track paymaster.
Rule 2: Ownership Changes When Gates Open
When the gates open, ownership of the horse instantly changes to the new owner. If the horse earns a purse in the race it goes to the former owner. Immediately after the race, the new owner's groom takes the horse to his new barn and the paymaster transfers the sales proceeds to the former owner.
Rule 3: Ties are Broken by Drawing Straws
If more than one owner puts in a claim for the same horse, a "shake" ensues immediately after the race. The "shake" is nothing more than putting numbered balls in a genie bottle and pulling out the winner. There can be a two-way shake or even as many as a fifteen-way shake.
Commonly Asked Questions:
In some jurisdictions (like California) the state vet examines the claimed horse after the race. If the vet determines the horse was injured (or dies) during the race, the vet will void the claim and the paymaster will refund the monies. In such instance, the former owner goes and picks up his old horse. In other jurisdictions, it is caveat emptor (Let the buyer beware!). That is the risk a new owner takes and yes it can be a costly one.
Other than a visual inspection from any common area of the race track – the answer is NO. You cannot visit the horse, or have a vet perform an exam. This is another instance of caveat emptor.
First and foremost, it is a chance to sell your horse for the stated price. There are only two ways to earn income as a horse owner and both can happen during this race (i.e., win a purse, sell your horse). Second, because of the risk of losing your horse, many of the top quality horses do not run in claiming races – so they are considered "easier" races.
---
CONCLUSION:
The "claiming game" is a fascinating element to horse racing. It is fast paced with lots of turnover. Owning a racehorse can be the most exciting investment you ever make. Many people ask how to get into horse racing and this is a quick way to find instant action. Horses are bought and sold like stocks and the strategy used is tantamount to poker. Your trainer or trusted management team can walk you through risks and rewards before entering your horse in a claiming race or adding a claimer to your racing stable.