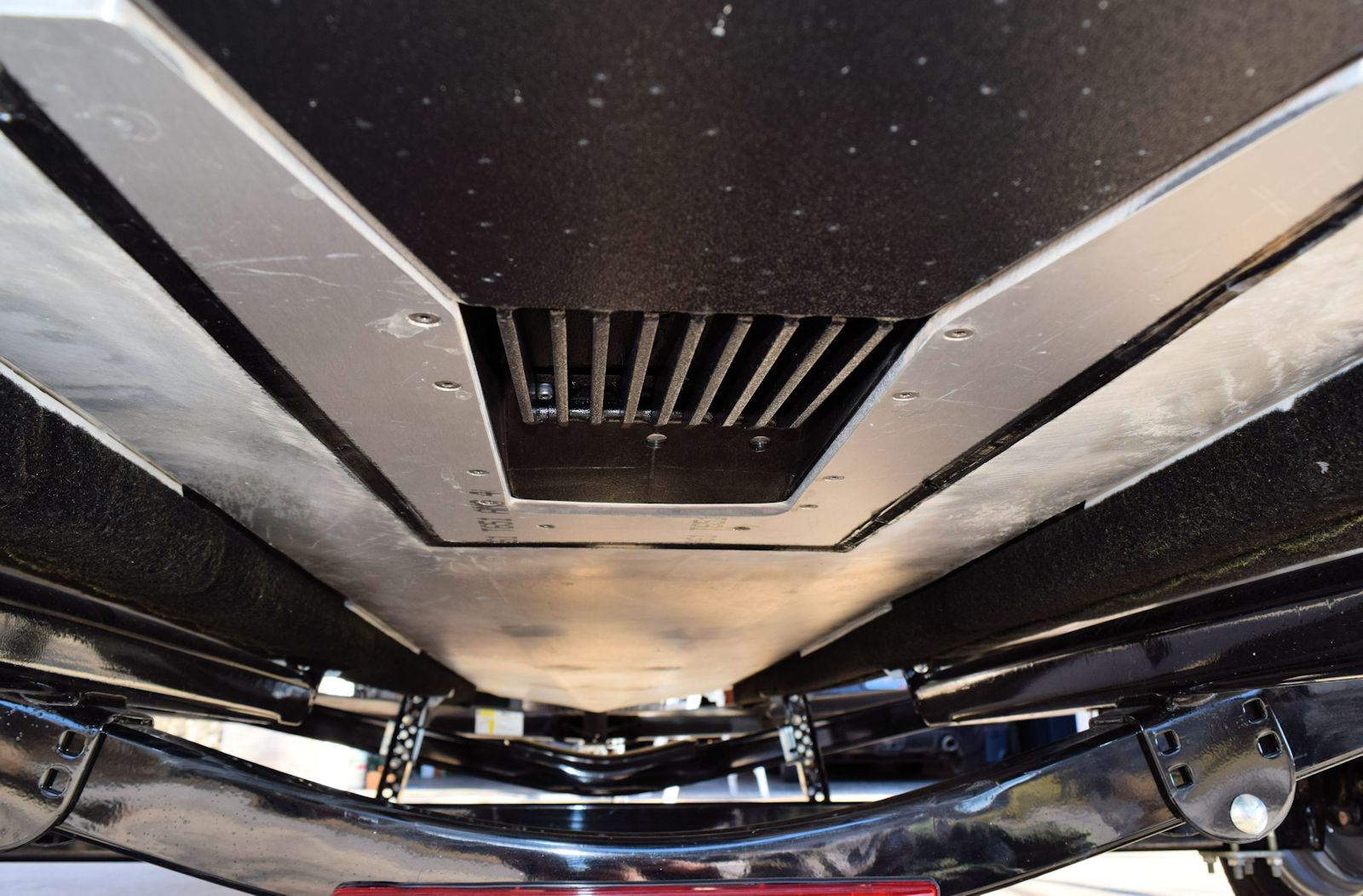 4 Options, I have 3, giving up the storage/bench seat and having the floor modified for 2 pedestal seats instead. To run down the river, as in the above video, you need to have a reinforced skid plate along the center hull and a stainless steel grate comes with the EZ Clean Intake. The options were a "No Brainer" considering Capt. Jill's chances of crushing rocks with our new River Rocket and clogging up the water intake made the options a necessary investment. The purpose of the engine is to run the impeller which sucks up water through the intake and pushes it out through the jet nozzle.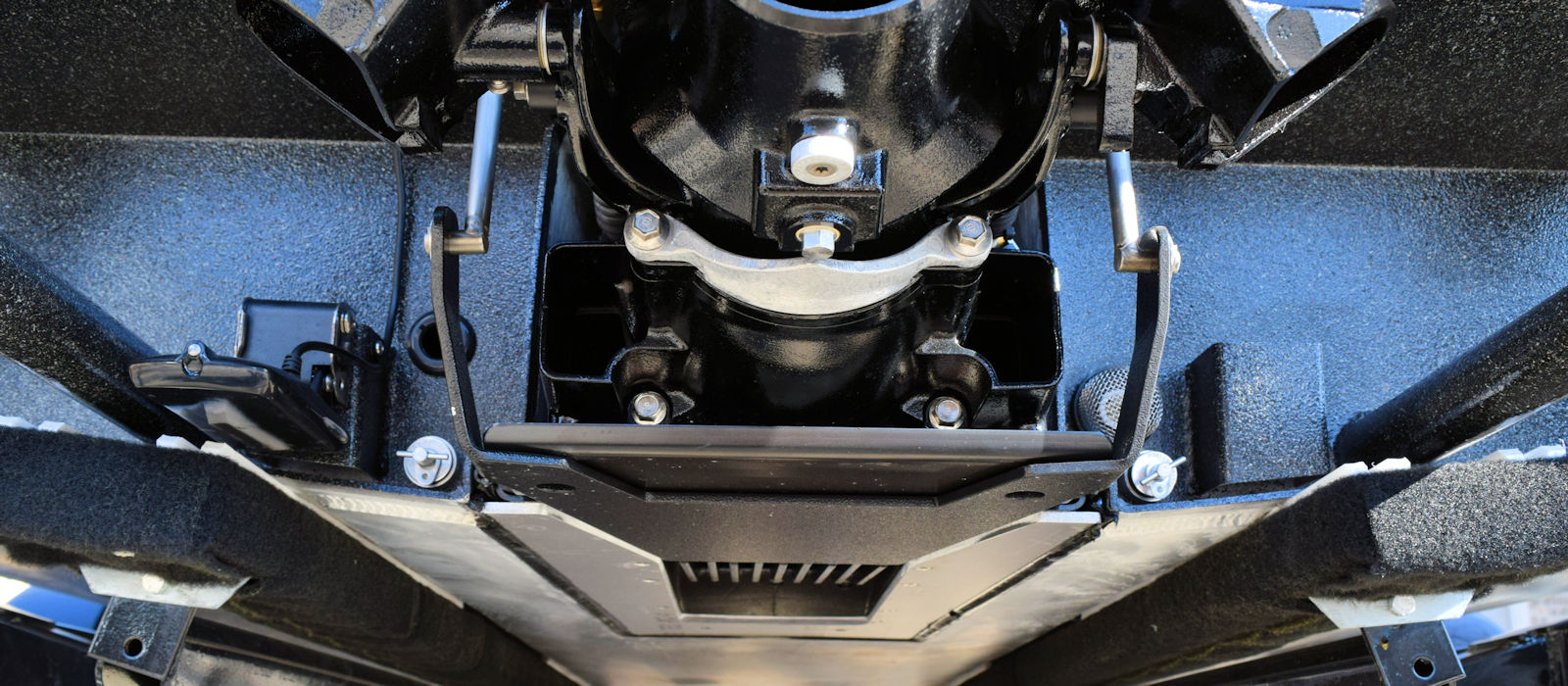 This Rear End's Full of Junk!

Not only all my options, but on the left is my Helix 12 Side Imaging Transponder, hopefully protected too....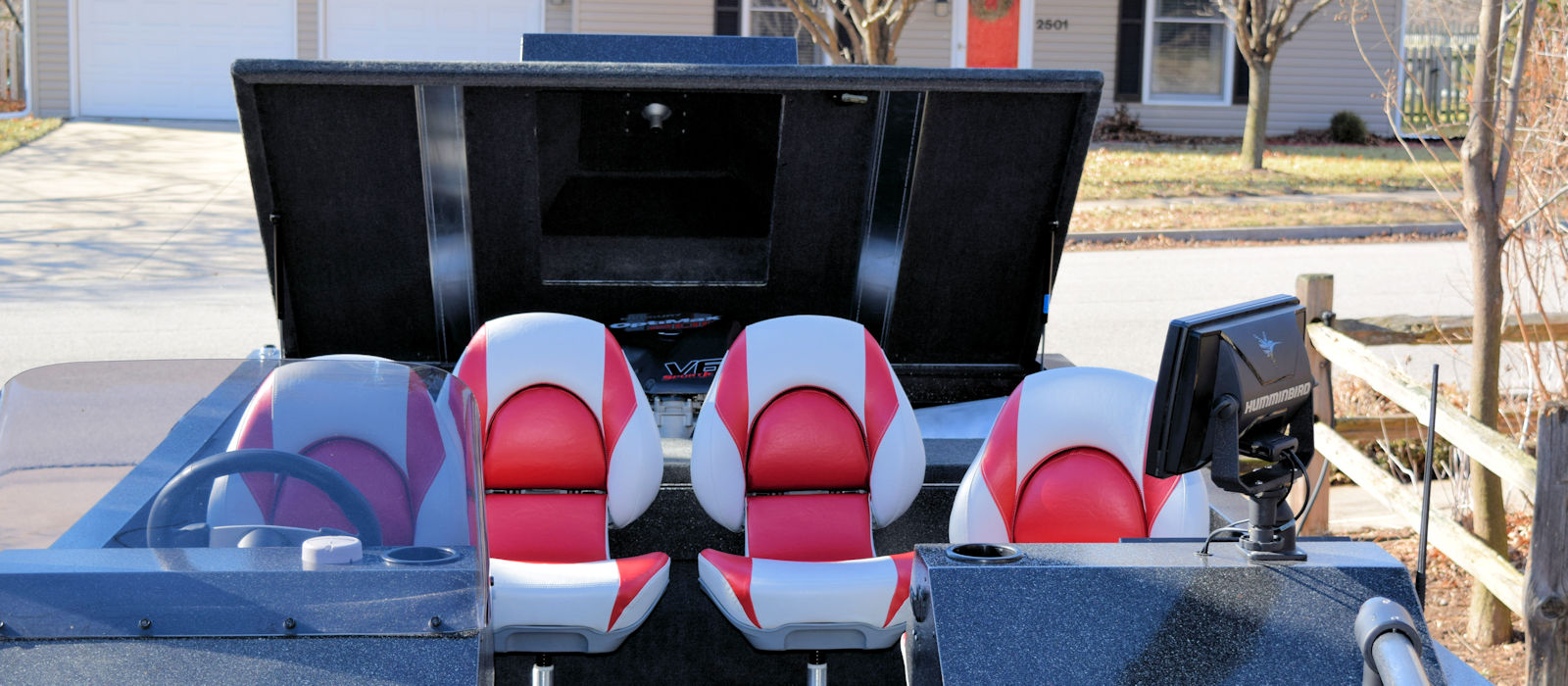 If you Dare ride with Jill you'll appreciate the Comfortable Custom Seats just forward of the

Hood in the Rear

.
A Lot of Junk in the Rear!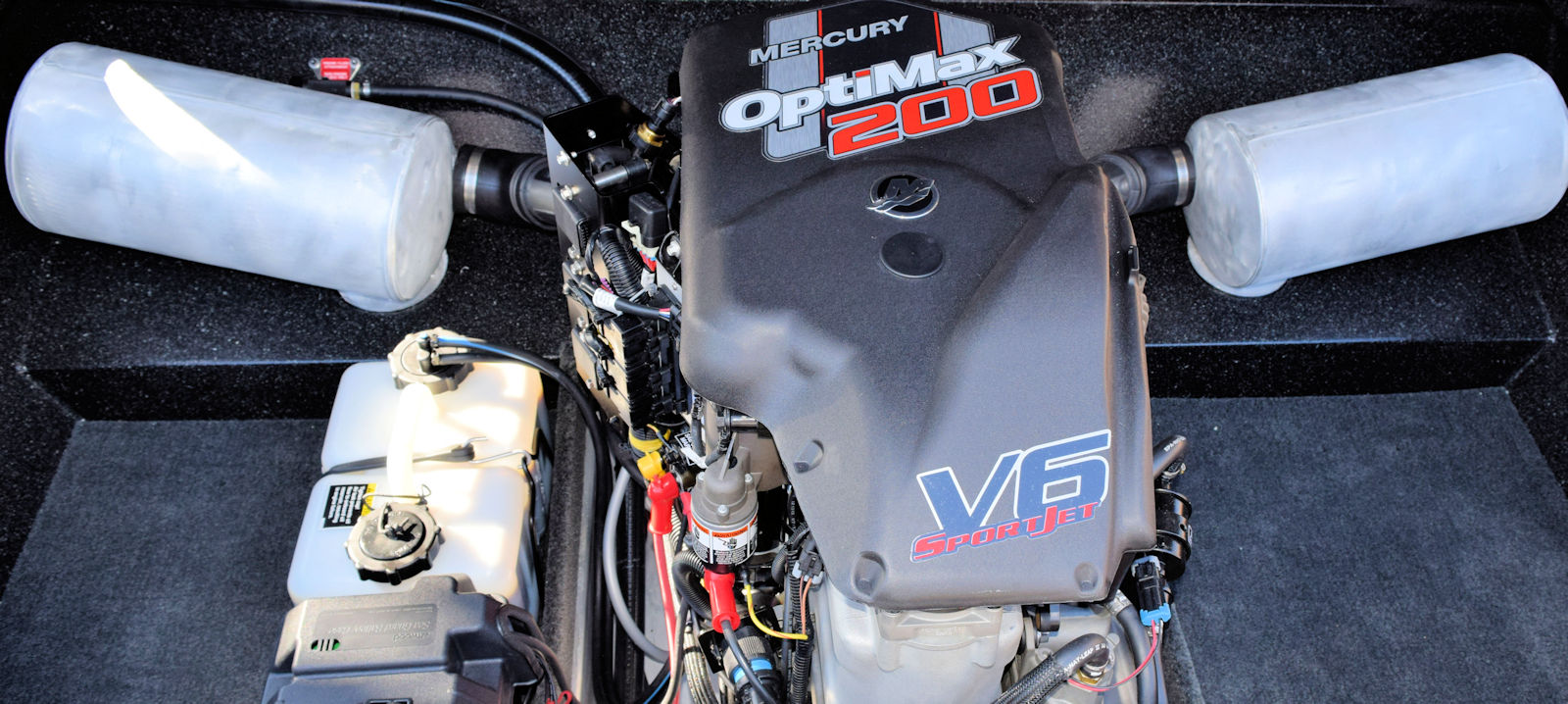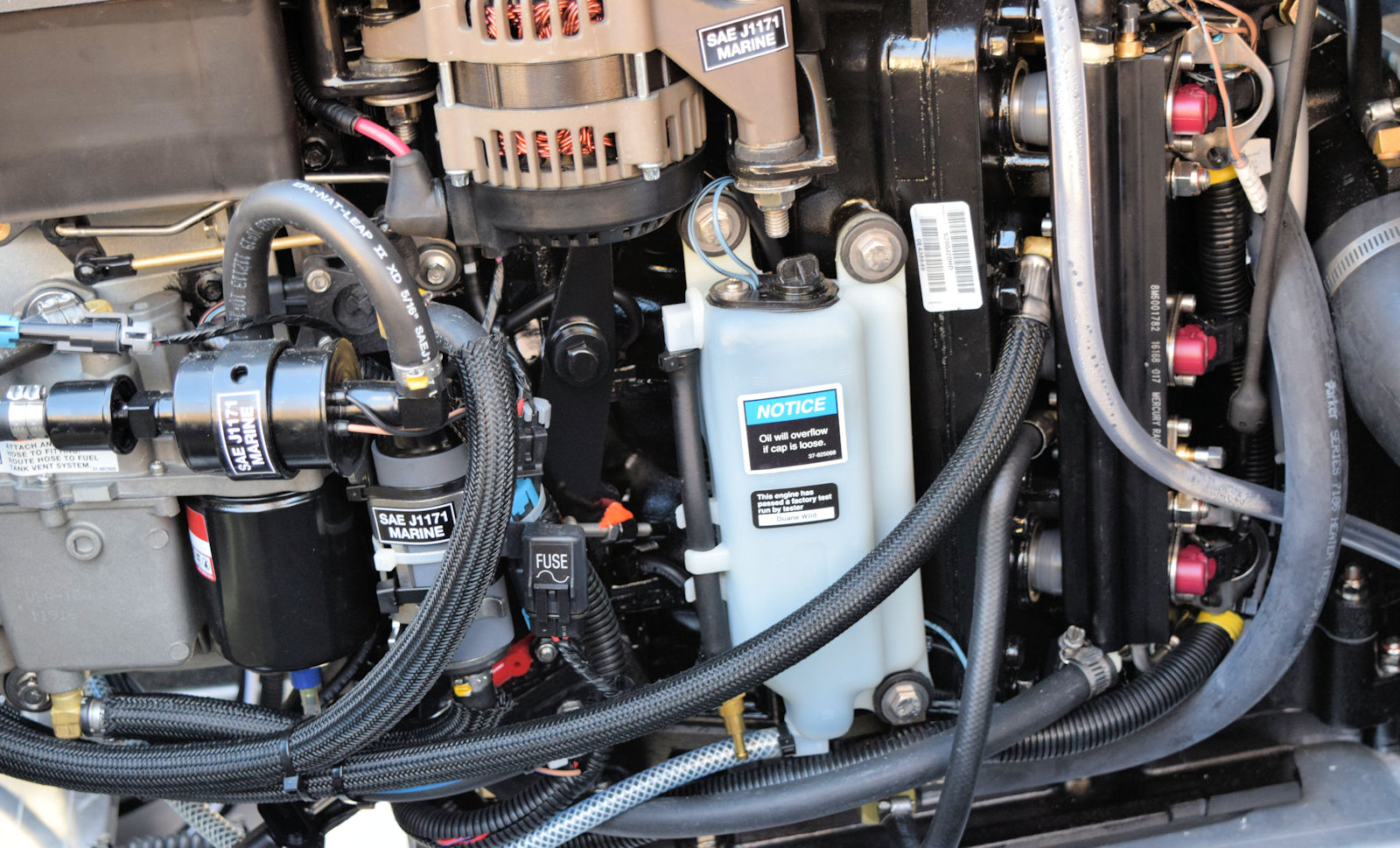 Not only does the engine fit back here, but there's a bit of storage room, like where my fishing seats would have been stored. In front of the engine compartment is a lockable fishing rod box with the night lights stored in the lid. You'll also notice the gas tank under the rod box.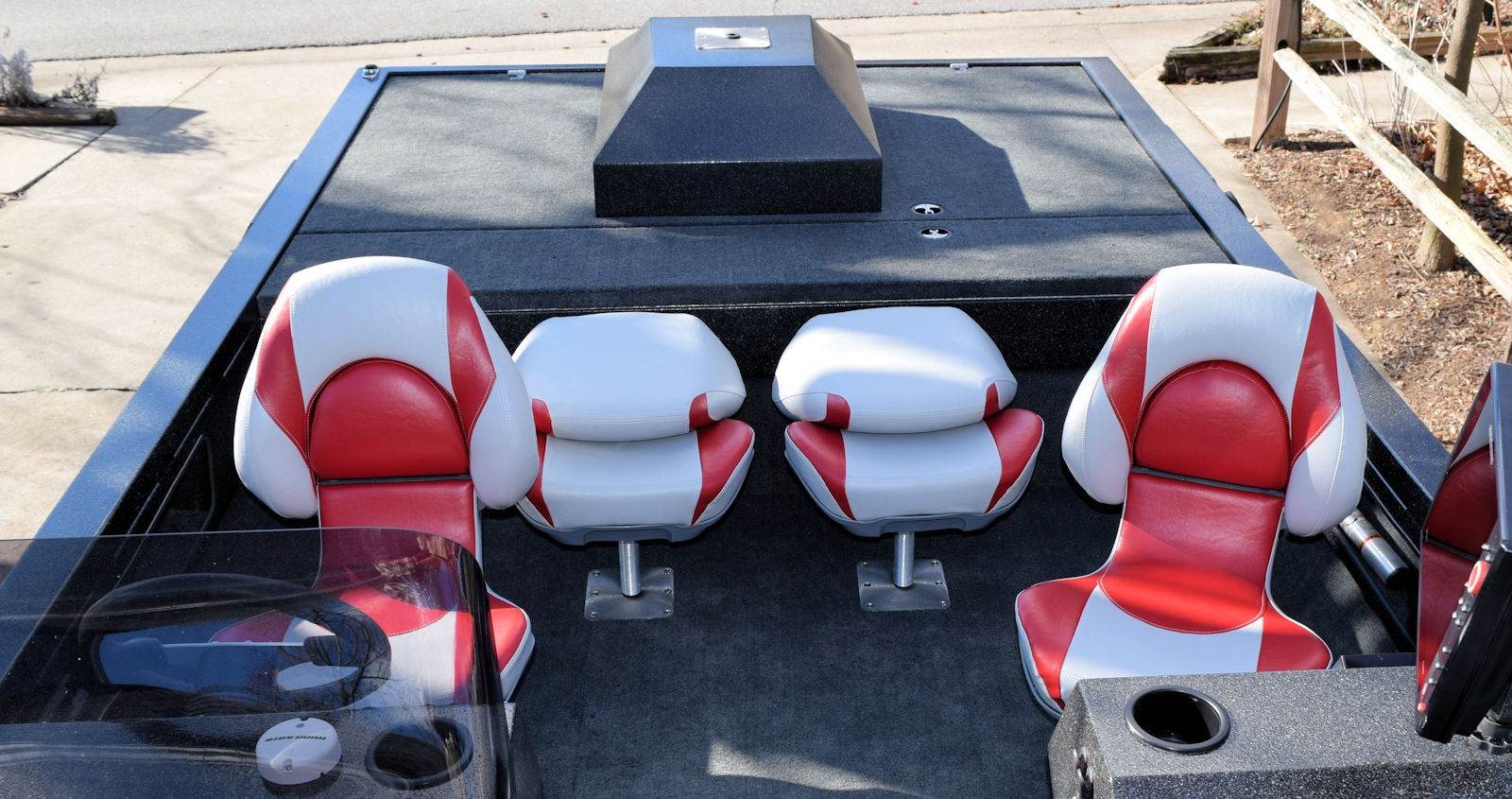 That's a scoop for the engine that doubles as a fishing stand. I have a 12" post for the front fishing seat, 2ea 6" posts for the passenger seats, and no post required for the rear fishing seat. A couple of unique items about the seats are that no hinges show they lay flat........

DIABOLICAL!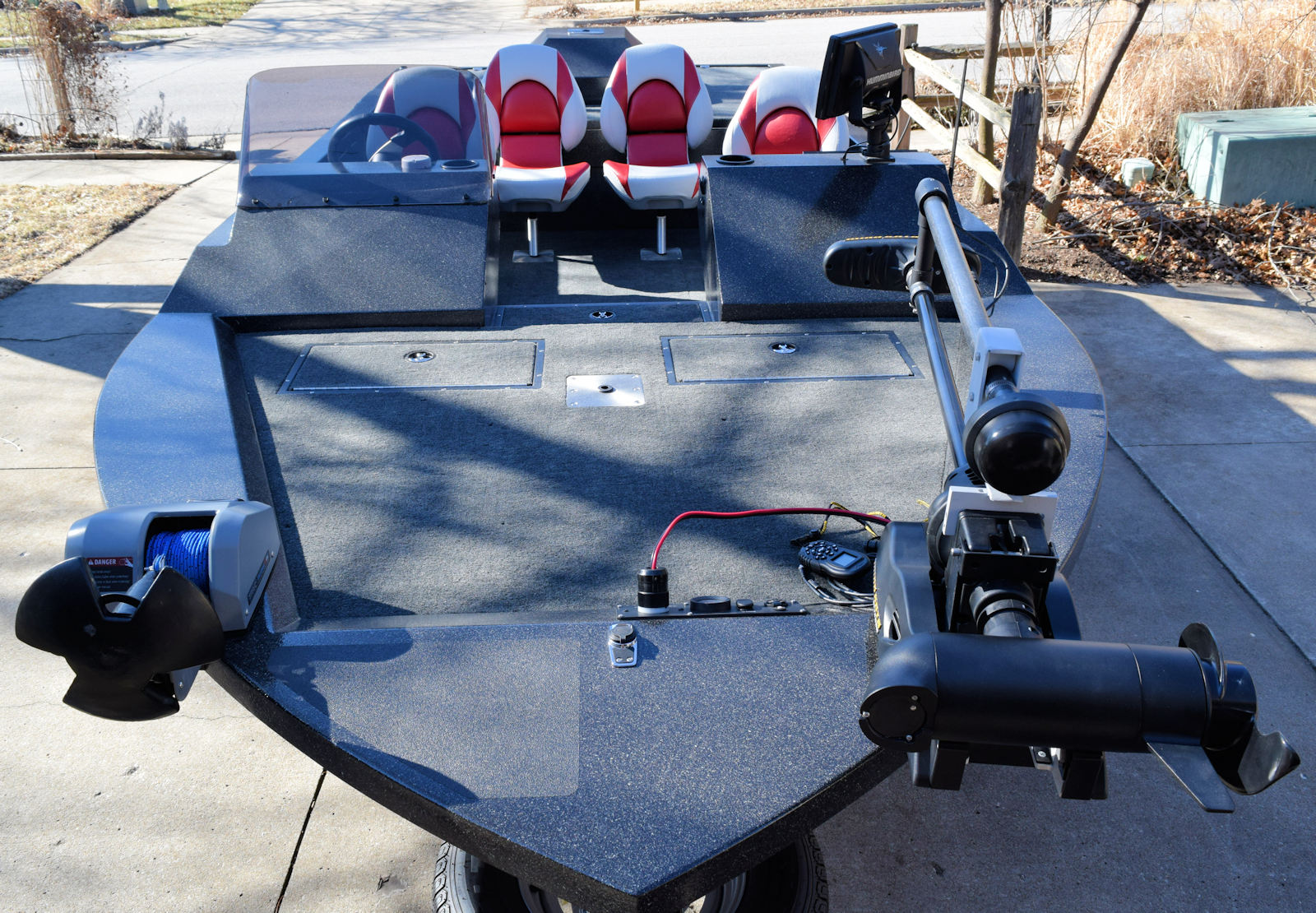 This Baby is High Speed, Low Drag. Custom mounts for the anchor and Ulterra to keep the center free for boarding.

Did I mention I have disconnects on the Ulterra and a quick disconnect mount with cover? I remove it for "Fun Rides!"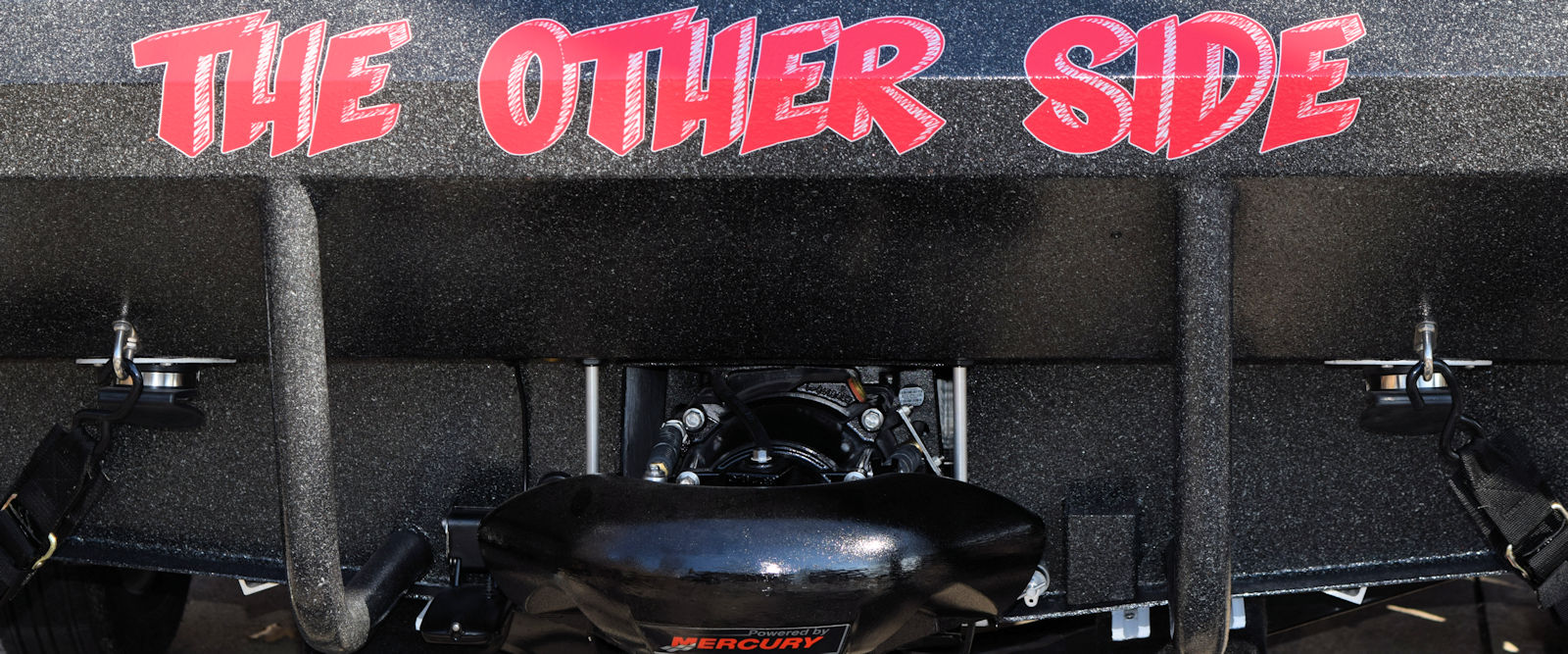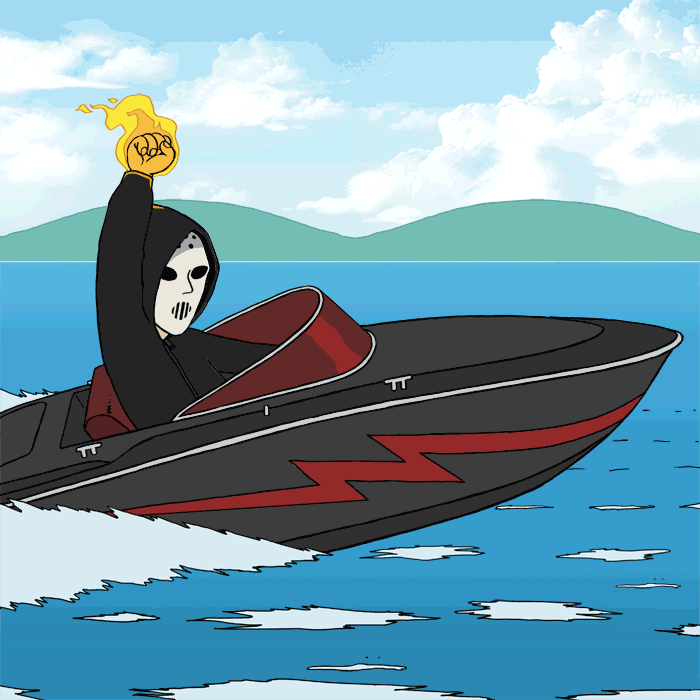 If you have any life left, plan a trip to "THE OTHER SIDE"