The South West Loop Ride


April 26th - 29th........... organized by Mark Nevatt
Contact Mark for information about the annual rides;

mrnevatt@yahoo.com
2012- 1st Annual South West Loop Ride

For those familiar with or have participated in the NW Loop ride, here is your chance to participate in the first ever SW Loop ride located in the Southwest. This is going to be one ride you will not want to miss! 4 days of awesome riding in scenic Southern California.
Below; Steve Flock, Deb Argel Bastian, Greg Hataway, and Mark Nevatt Below below; Todd and Deb Bastian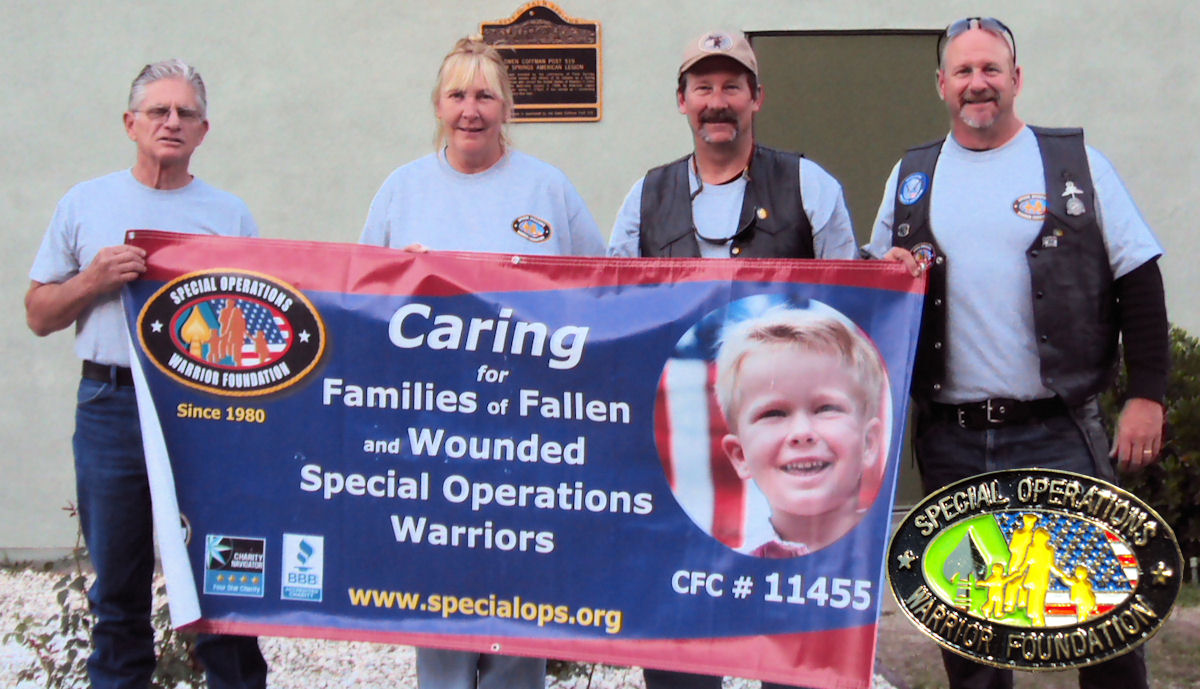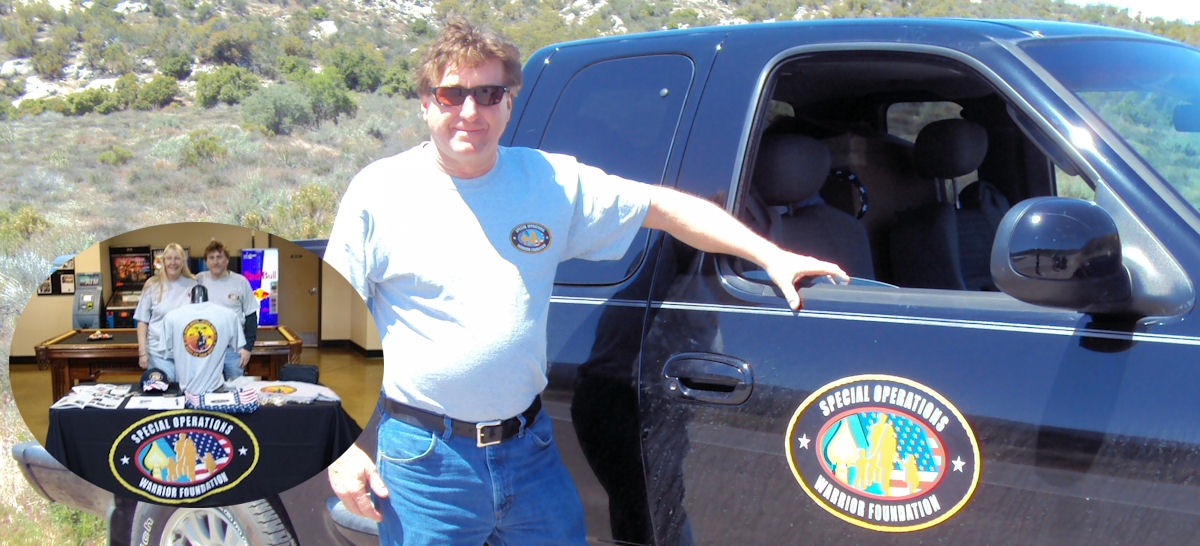 Above; Ulysses Miller Jr., Deb and Todd Bastian, New York Myke, Mark Nevatt, and Greg Hataway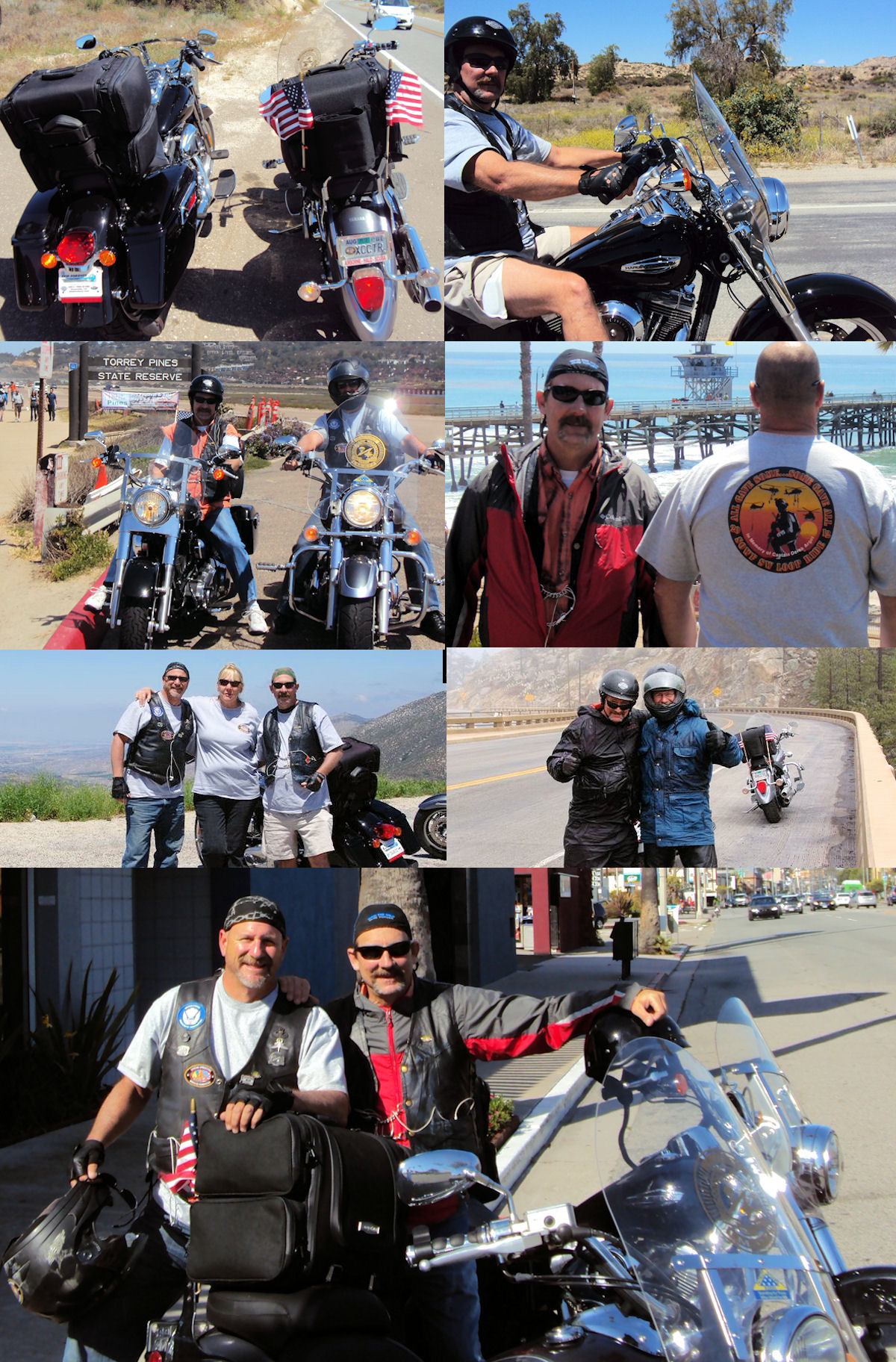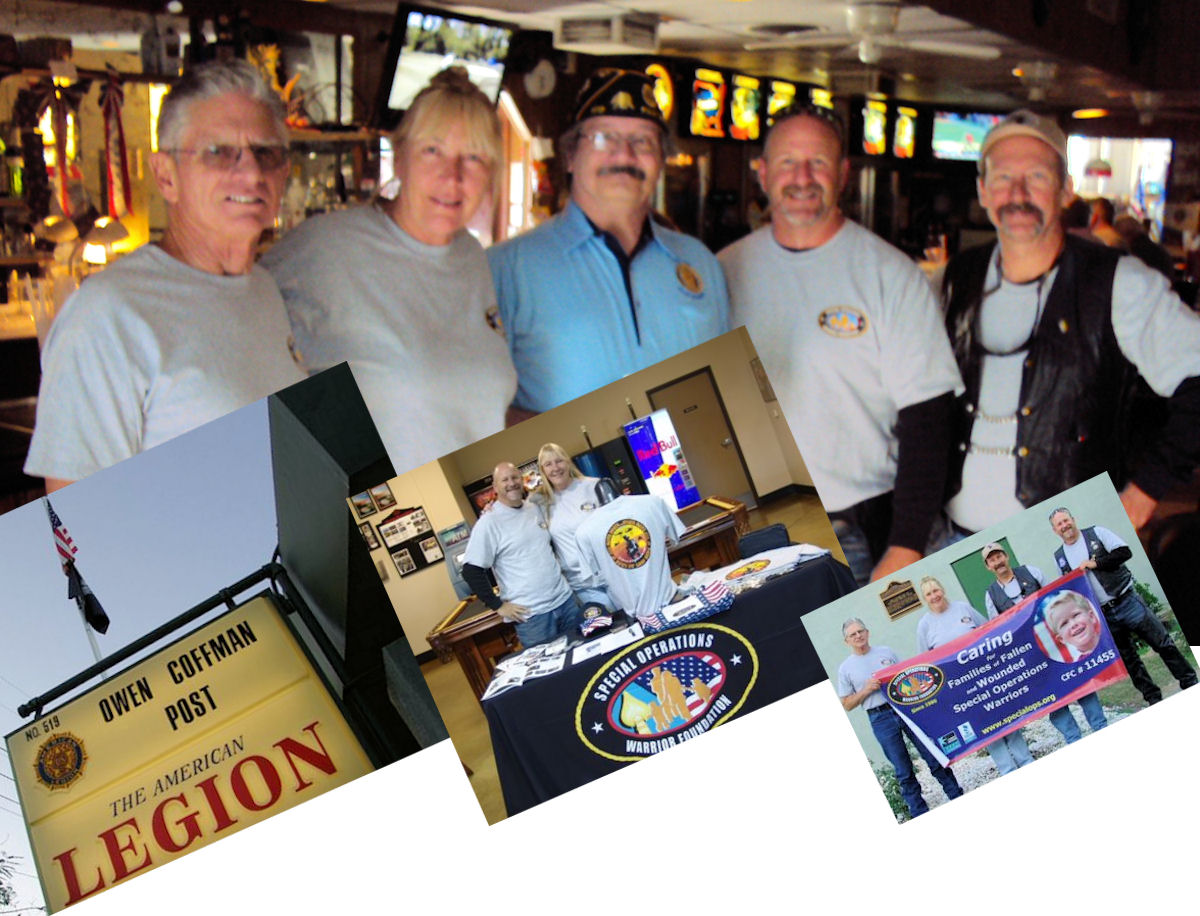 Come Ride With Us............................. It's all about CARING
Letters for Logan; by Deb Argel Bastian





"Letters for Logan" is the heartfelt story of a mother's timeless love for her son, and the legacy she is compelled to leave her grandson. Air Force Capt. Derek Argel, 28, was larger-than-life--athletic, loving, dedicated, loyal and above all, a son to Debbie, husband to Wendy and father to Logan. Within days of his tragic death in the line of duty on Memorial Day of 2005 in Iraq, the first letter to Logan arrived. Then another came, and they kept coming, from friends, colleagues, warriors and family. They still arrive, even years after the Combat Controller's death, each one weaving an enduring portrait for a little boy of his fallen father, gone too soon. Proceeds from this book will go to the Special Operations Warrior Foundation, rated as a four-star charity by Charity Navigator. The foundation provides full scholarship grants, educational and family counseling to the surviving children of special operations personnel who die in operational or training missions, and immediate financial assistance to severely wounded special operations personnel and their families. The family of Capt. Derek Argel believes wholeheartedly in the mission of the foundation. "First there, That Others may Live" Purchase Here and many other outlets.
DAY 1: will begin from Skip Fordyce Harley Davidson, as they will graciously be sending us off with some "grinder" sandwiches beginning at 10:00a.m. Yes! We will have our stomachs filled before we venture out for our 1st day of riding (approximately 150 miles). We will then depart at 12:00p.m. towards Big Bear Mountain (elevation 6,700') and then down the backside into Yucca Valley, into 29 palms riding through Desert Hot Springs and then arriving for our first evening at the Best Western in Palm Springs. The American Legion of Palm Springs has graciously opened their doors for us. Joe Betts the Judge Advocate will be at the Post to meetus at about 4:30 PM on Thursday. We will have a tray of sandwiches waiting. Joe will also have a donation for us!

DAY 2: (approximately 210 miles), will be extremely scenic, as we will ride HWY 74to the little city of Julian and stop for some lunch and refreshment, oh, and petro as well! We will then journey on down through the Cleveland National Forest making our way to our second overnight stop at the Best Western Mission Bay located in San Diego. We will be close to the "Gas Lamp" district, and this is an awesome place to explore!

**San Diego Harley Davidson will have pizza and cake lined up for us around 6:00pmish. (NY Myke; Vietnam Vet Pathfinder: FAC/ the owner.) We are in for a good time...

DAY 3: (approximately 143 miles) will be a spectacular jaunt up the coast on Highway 1 better known as the Pacific Coast Highway (PCH) to the Santa Monica Pier. Bartels Harley Davidson will serve us pizza as well! We will be staying the evening at Best Western in Marina Del Rey which is extremely close to the pier.