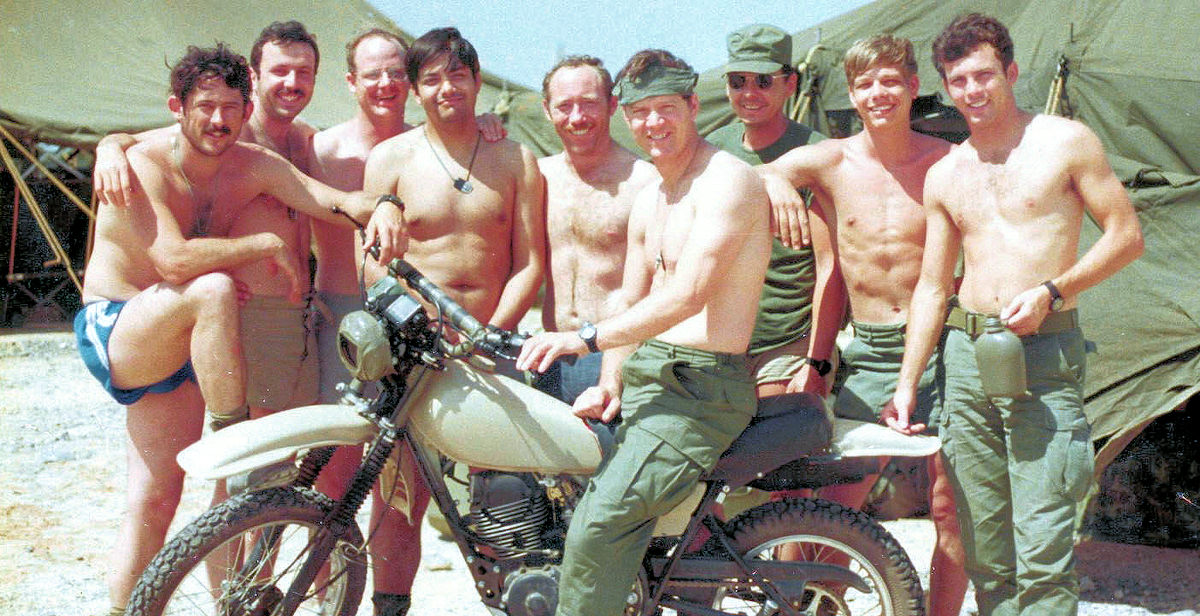 Mitch Bryan, John Koren, Mike Lampe, Bud Gonzales, Dick "Monkey" West, John "Coach" Carney, Bill Sink, Rex Wollmann, and Doug Cohee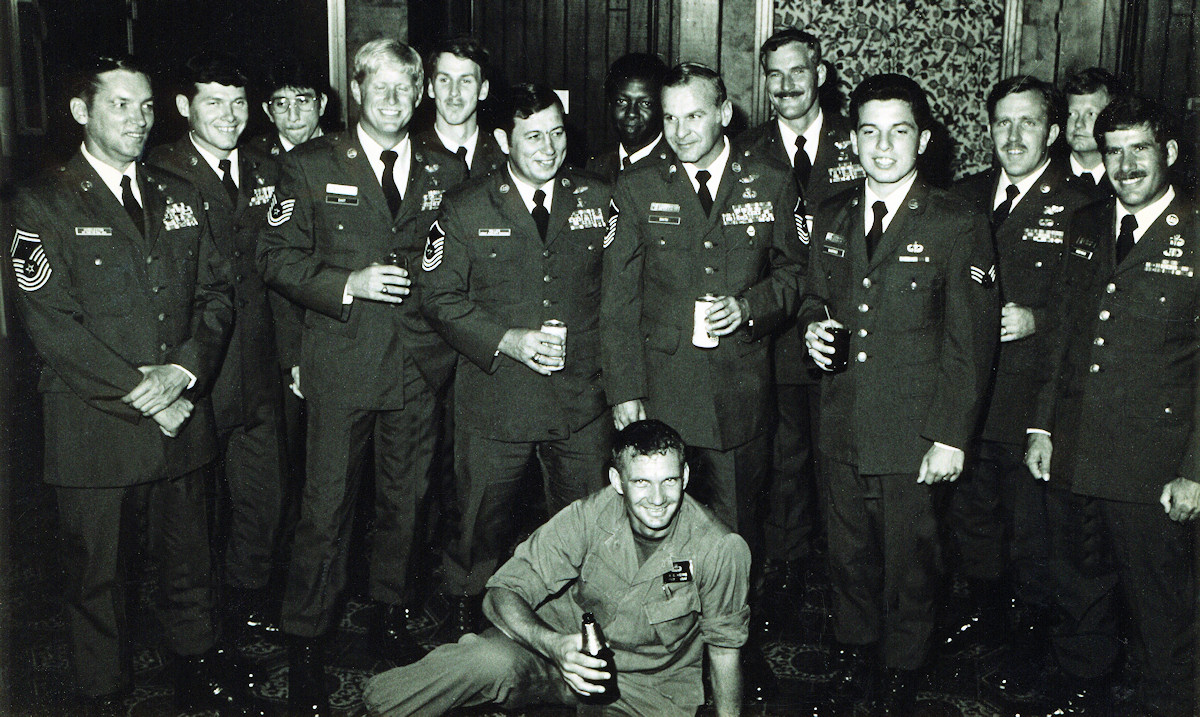 Celebrating a Combat Control School Graduation; Al Huddleston, Wayne Norrad, Billy Howell, Don East, Howie Gray, Eddo Miller, Robbie Broaden, John Smith, Jerry Jones, Mike Marino, Rick Beecher, Wayne Gardner, and Mike McReynolds: Dick Heins sitting.

CCT Trivia; The 1st CCT Label on wine was introduced at the Combat Control Association 1983 Combat Control Reunion. All the "Old Timers" were given a bottle of "Chapeau Rouge" for their service. Once the wine was decided for the reunion, the next step was procurement. John Karr, CCT Extraordinaire was tapped for the mission, being assigned to Travis AFB, California Wine Country.



Absconding with the least expensive wine possible, it was crated and delivered via C-141 to Pope AFB. John and a couple of his cronies stayed up all night soaking bottles and peeling labels, while others pasted on CCT Labels.



The label pictured to the left is the 1st CCT Wine Label and we thank John Karr. The wine was used to celebrate Combat Controls 30 years of history and continues today after another 30 years. John has since passed away, but every time you pick up a bottle of CCT Labeled Wine, please give a thought to John!

This CCT Wine Label along with many others are on display at SgtMac'sBar. Special thanks to Lew Brabham and John Drozdowski.

Also on display at the bar; A special bottle of Scotch, made and labeled for Combat Control. These bottles were numbered and John Karr's CCA Life Membership (37) numbered bottle was purchased by Hap Saunders and Wayne Norrad while at the 2011 Mini-Reunion in Las Vegas. Then they shared the bottle with all as we threw back shots for John. Thanks Guys! John Drozdowski absconded with the empty bottle and it is now displayed at SgtMac'sBar in honor of John Karr.

John liked his Scotch and I have a full bottle of this CCT Scotch; #48..... 49, 50-Some Shit. Stop by and we'll have one for John!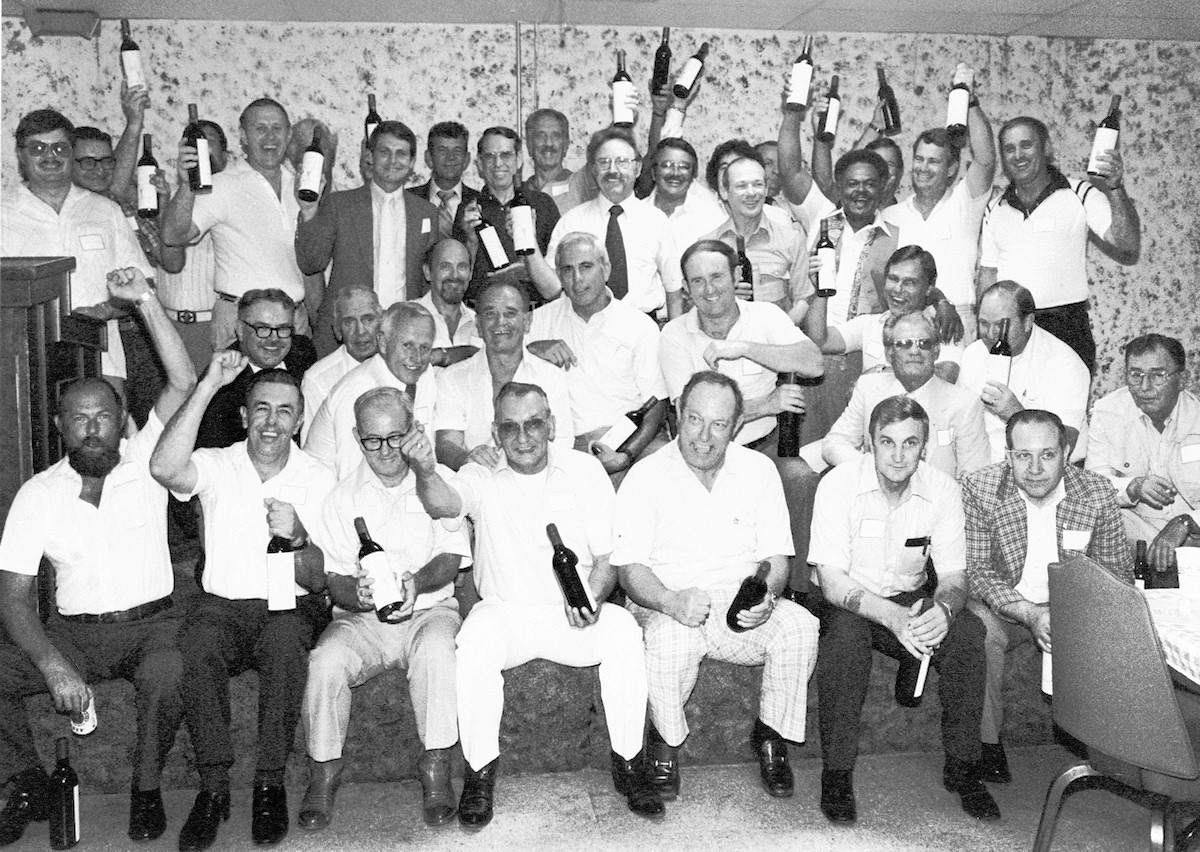 Back Row; Jerry Rice, Nick Athans, Steve Weger, Gene Adcock, Bobbie Cottingham, Jerry Whitley, Joe Orr, Tim McCann, Dick Sigman, Pete Cox, Jay Morris, Freddie Walker, Buddy Bowden, Dick Callahan, Marty North, Charlie Drew,
Bob Graham, Lou Boone, and Skip Arnold ** Middle Row; John Sheptak, Tom Monley, Chuck Corey, Wayne Viars, Bull Benini, Jim Howell, Billy Slayton, Bob Booth, Bobbie Hudson, Lundie Hudgins, and Wally Cox *** Front Row; Clyde Howard, Ray Wagner, George Jones, Bobby Lanier, D. R. Smith, Stanley Williams and Bill Johnson
1986; Pope Guys @ Charleston to load for a Rubber Duck mission @ Eglin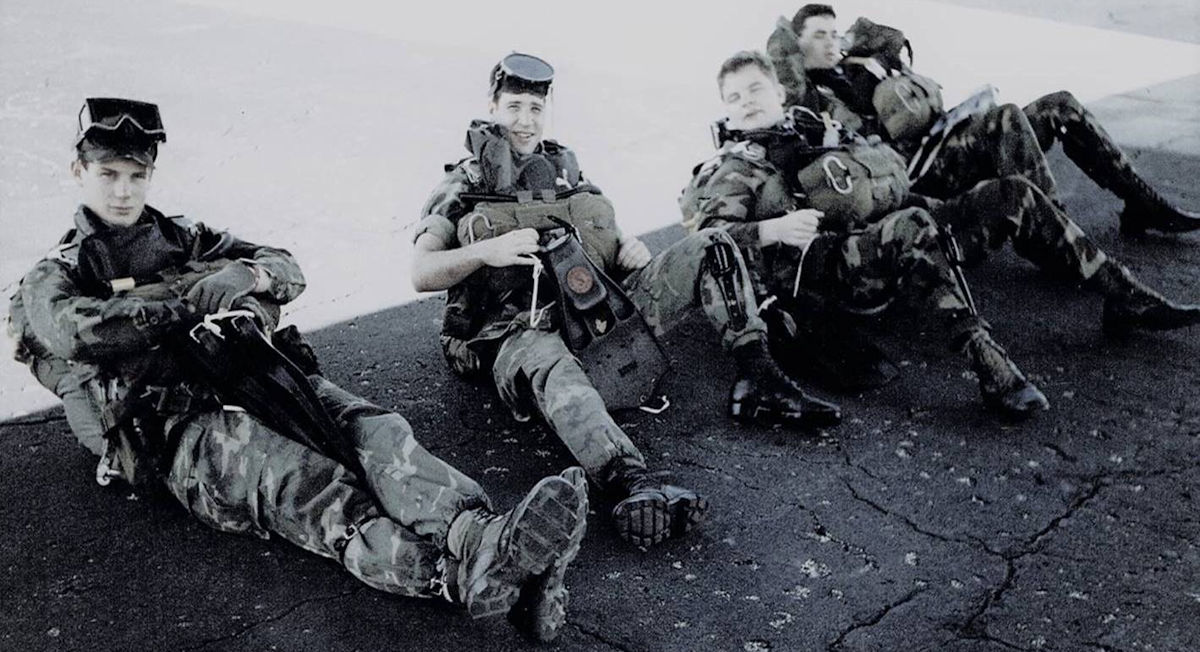 Kevin Eason, Phil Mondrowski, Danny Page, and Lamar Eikman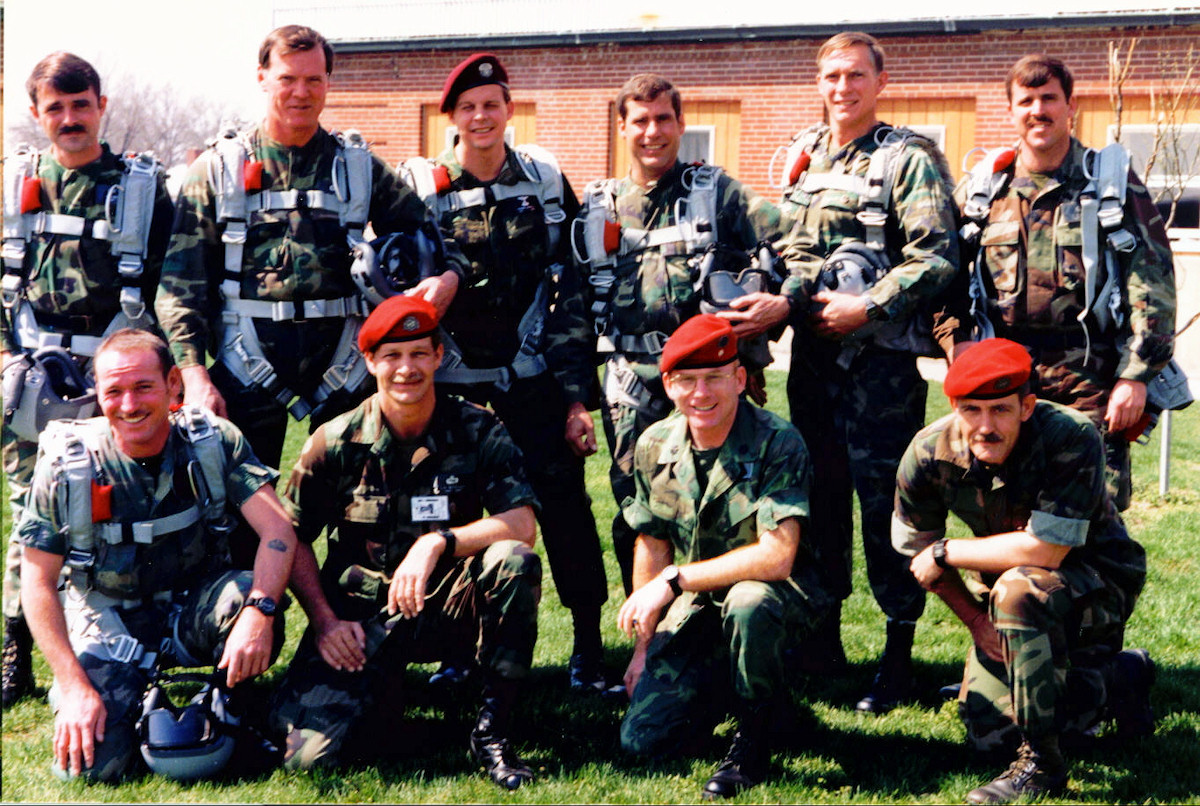 Tony Tino, John "Coach" Carney, PJ, Mike McReynolds, Mike Vrosh, Chris Caffall, Bob Phillips, Gus Rhinehart, Dan Coonan, & Mike Steinbeck


Below; Gus Rhinehart, Mike Stienbeck, General Duane Cassidy (Honorary Combat Controller), John "Coach" Carney, and Mike Vrosh