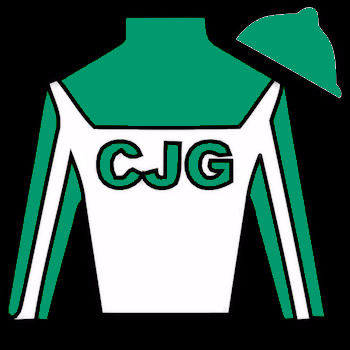 RACE 5; Apr15, 2017



From Insider Mike; Combat Controller Races With The BEST.......


After Race 4, I talked to Combat Controller's trainer, Ken McPeek. The thought now is to move the horse from New Orleans to Lexington, Kentucky. He'll race at the fabled Keeneland Race Course meeting in April. (Personally I disagree with the move; but only for the reason that Combat Controller will face nothing but the absolute best maidens in America there...and that concerns me...ha ha! At this time of year, Keeneland is THE track. The wealthiest owners with the nation's best bred horses, greatest jockeys and top trainers compete there.)

But, McPeek (pictured below) is stabled there, too. He's a national class trainer in his own right who once won the Belmont Stakes and has finished 2nd in the Kentucky Derby. So it's safe to say he knows a little more than I do; and said directly: "Combat Controller should win at Keeneland."
mgarts31@gmail.com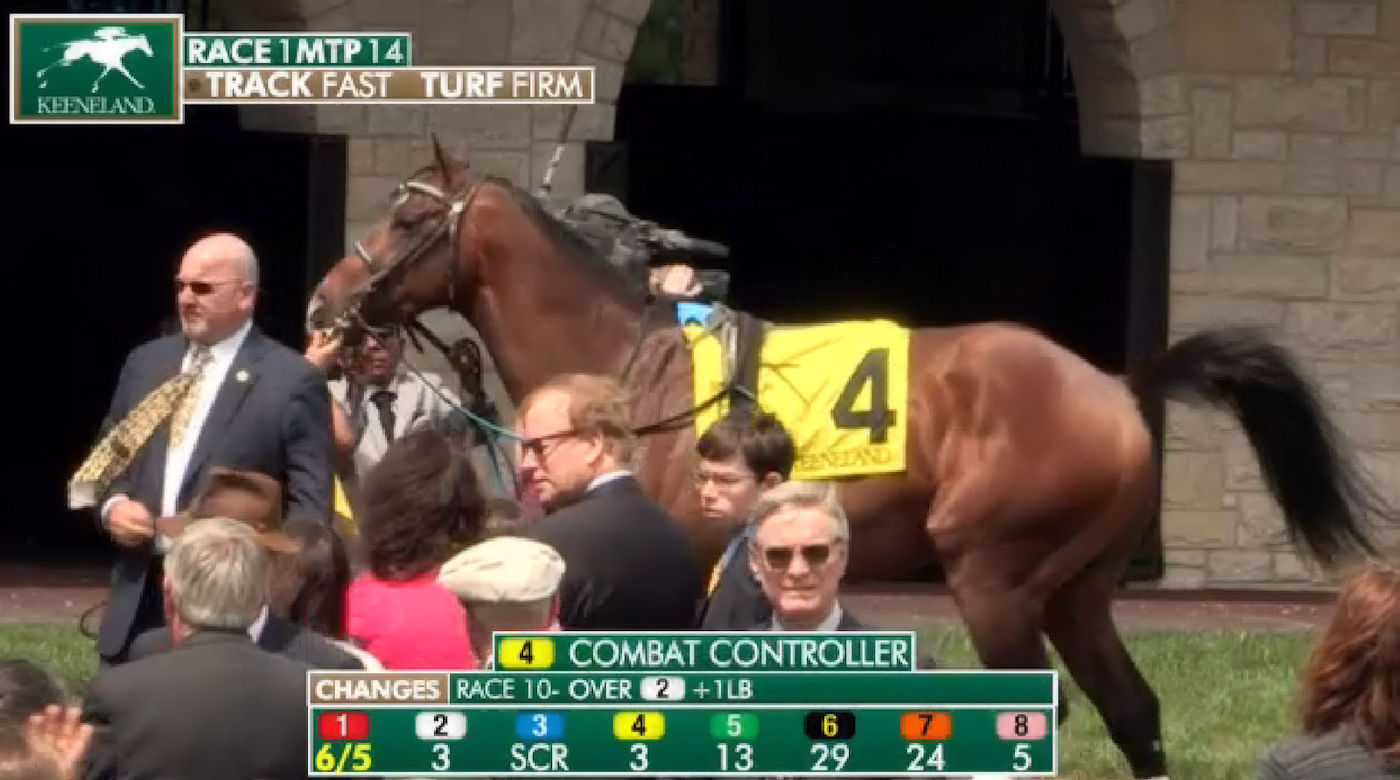 From Insider Mike; Combat Controller Races With The BEST.......


As a side note...as someone in the industry, the point above is just unreal to me. It seems that every time Combat Controller is entered, he's tasked with facing at least one horse who's as well bred as ANY horse in America. Insurgent is owned by one of America's wealthiest family's and one of the world's most successful breeding operations...Stonestreet Farm and the estate of Jess Jackson, of Jackson-Kendall Wines.

He's by a champion out of a champion. There's no ambiguity in his pedigree: Insurgent is expected to be special. As for this Saturday, though, I don't care: Insurgent better have his running shoes on!
In addition to Combat Controller's maturation and solid training, there's going to be a significant jockey change. Trainer Kenny McPeek has named Robby Albarado to ride him. Ironically, Albarado has been nominated to the Thoroughbred Racing Hall of Fame this year. He's been around for better than 20 years and has won almost every important race, excepting the Kentucky Derby---and might win that this year on a horse called J BOYS ECHO. Unfortunately, Robby won't win the Derby on Combat Controller, who's strongest pedigree influence is on the grass racing side.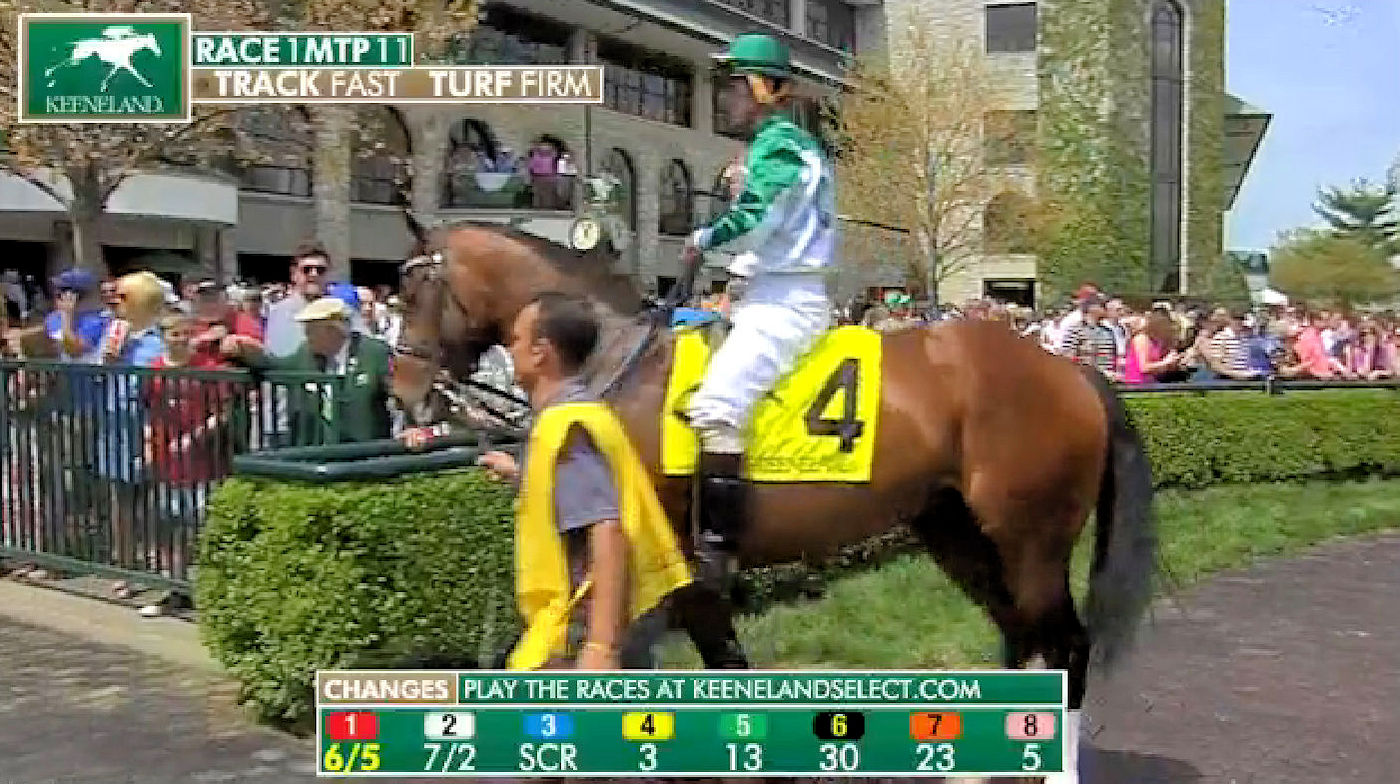 mgarts31@gmail.com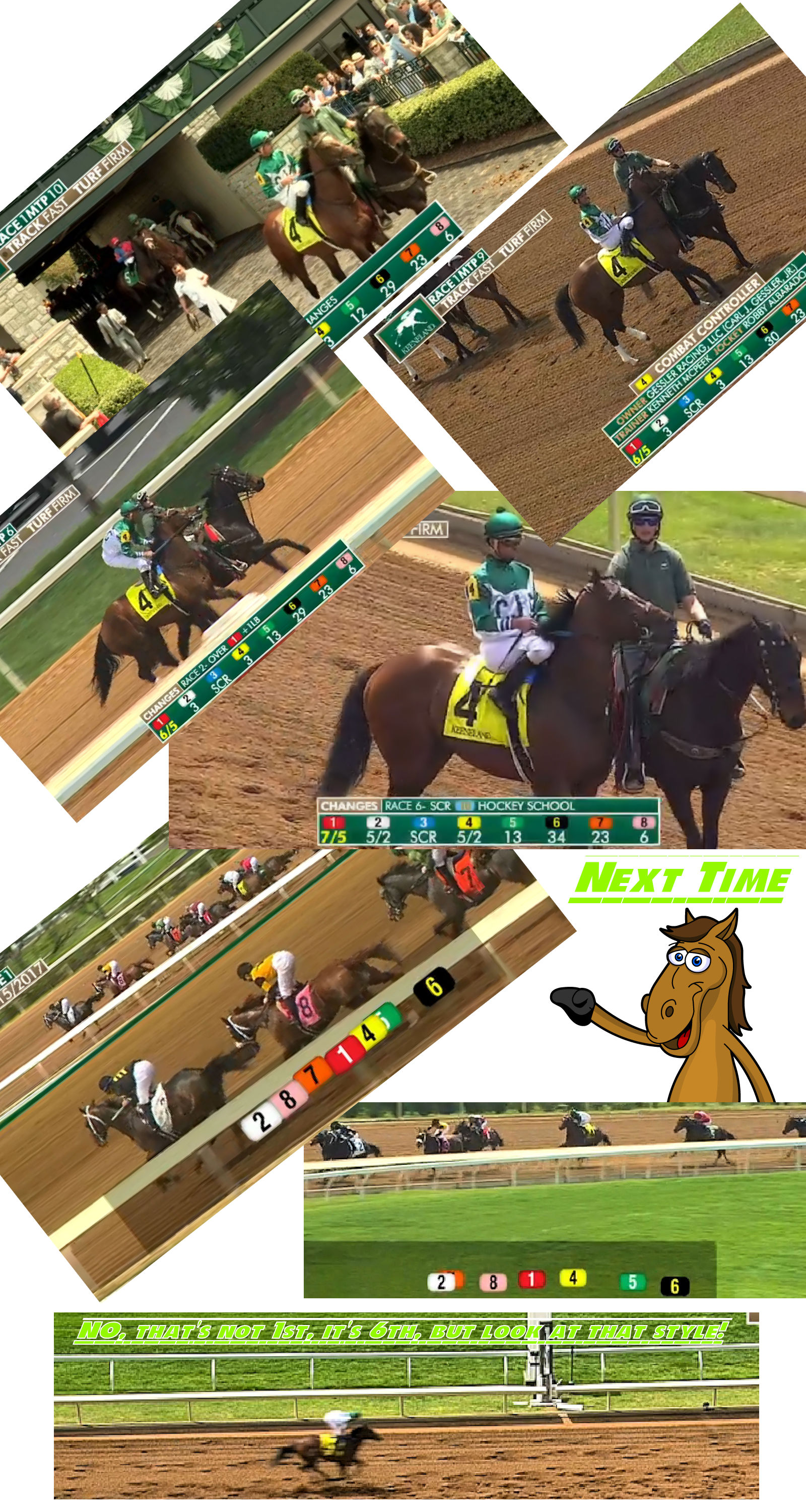 1st Race - Keeneland - Saturday, April 15th, 2017
Conditions:

Maiden Special Weight, $70,000, Open 3 yo, 1 1/8M, Dirt.
Off Time:

1:05 Number of Runners:

7 Track:

Fast Weather:

Clear 80o
Pedigree: 1

- Take Your Guns, Bay Colt, 3, by Blame - Saratoga Cat by Sir Cat
Fractions:

:234, :482, 1:13, 1:384, 1:514 (:23.95, :48.59, 1:13.18, 1:38.90, 1:51.94)
| # | Horse | Jockey | Weight | Win | Place | Show |
| --- | --- | --- | --- | --- | --- | --- |
| 1 | Take Your Guns | Rosario Joel | 120 | 4.00 | 2.80 | 2.40 |
| 7 | Leading Cause | Gilligan Jack | 120 | | 16.20 | 8.20 |
| 5 | Sir Ballantine | Saez Luis | 120 | | | 5.40 |
| Wager Type | Payoff | Winning Numbers | Pool |
| --- | --- | --- | --- |
| $2 Exacta | $109.00 | 1-7 | $153,143 |
| $2 Superfecta | $4,169.00 | 1-7-5-8 | $52,612 |
| $2 Trifecta | $892.80 | 1-7-5 | $98,271 |
Owner:
John D. Gunther
Trainer:
Chad C. Brown
Breeder:
John D. Gunther (KY )
Also Ran:
8

- Drago's Pearl,

2

- Insurgent,

4

- Combat Controller

,

6

- Van Horn

Click here to watch the video.
Scratched:
Wild Will
Note; WTF? Combat Controller's last race included Drago's Past and Insurgent which Combat Controller beat, only losing to 1 horse. This was an off day and Combat Controller just didn't engage. In horse racing a maiden race is an event for horses that have not won a race. Horses that have not won a race are referred to as maidens. Maiden horse races are held over a variety of distances and under conditions with eligibility.

He Can't Remain a MAIDEN!
mgarts31@gmail.com
SEND IN THE PJ'S
SEND IN THE PJ'S
SEND IN THE PJ'S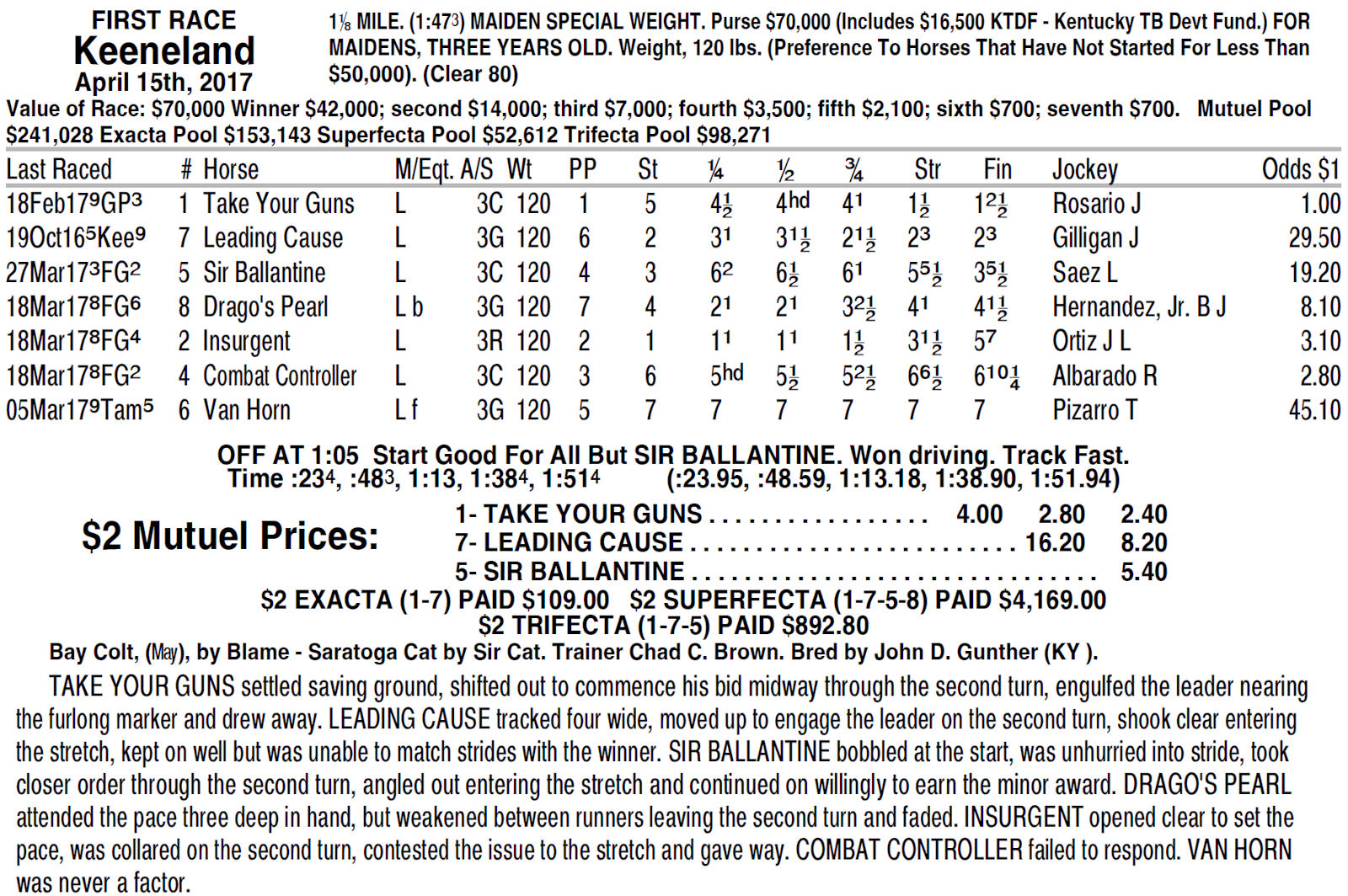 From Insider Mike; Verdict in: Pretty bad bruised heel.



SEND IN THE PJ'S

Must have stomped down on a stone. Could've happened anywhere.
Sucks; but that, as they say, is horse racing!

As they say in Missouri; "

Seeing is Believing

", Combat Controller's hoof was really screwed up in the last race, so he's convalescing. Once he's healed, he'll then need his fitness level brought back to competition level. He'll likely "need a race" and then be ready to win again 2nd start back.