Charles Paradise, Frederick Thrower, Gerald Gauthier, William Jerkins; R.I.P.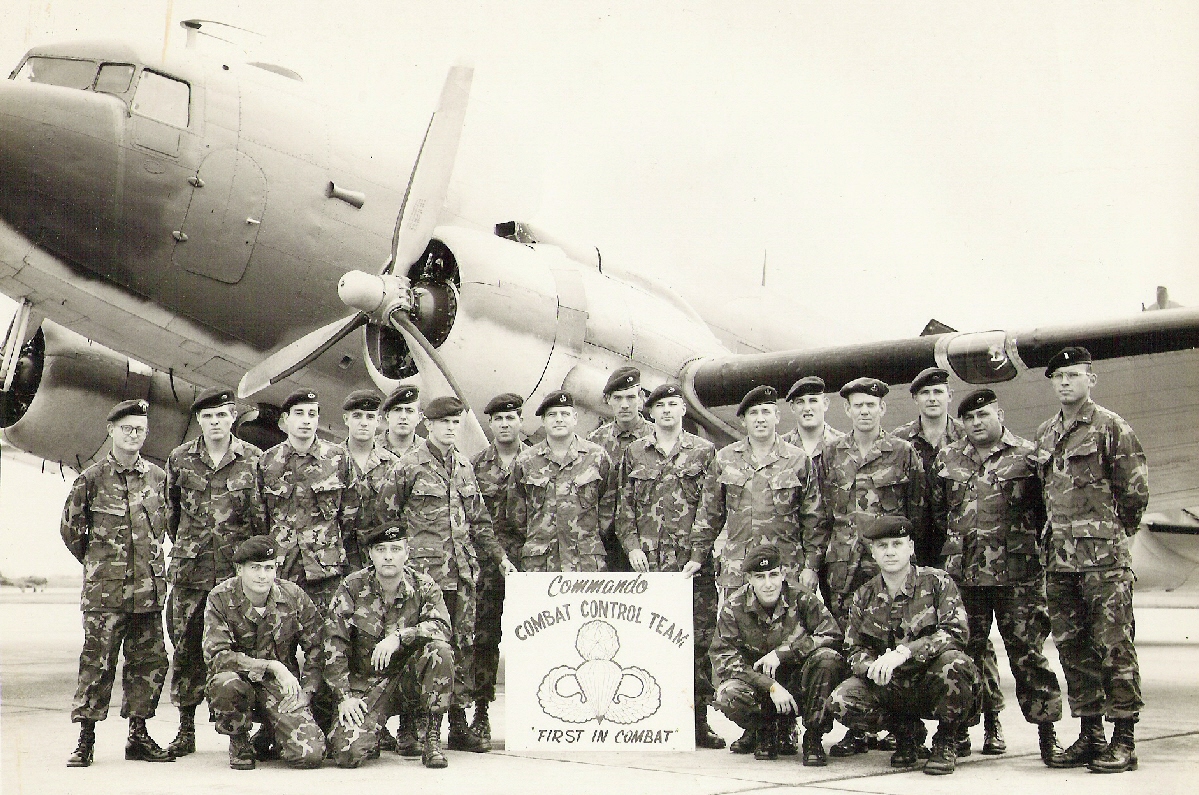 Commando Combat Control Team, 1966, England AFB, LA
.
Standing; John Watts, ? Donahue, Vince Capece, Bob Mahaffey, Homer Thomas "Tom" Kinder, George Maxwell, Juan Rodriguez, Jim Stanford, Ronald D. Duvall, Tom Drinkwater, Noland D. "Dean" Stafford, Dustin V. Brock, Robert E Pechtold, William E. "Bill" Jerkins, Bob Annis, and Bob McCollugh. Kneeling; Bill Frankenberger, John Stryker, Buddy Bowden, and Charlie Jones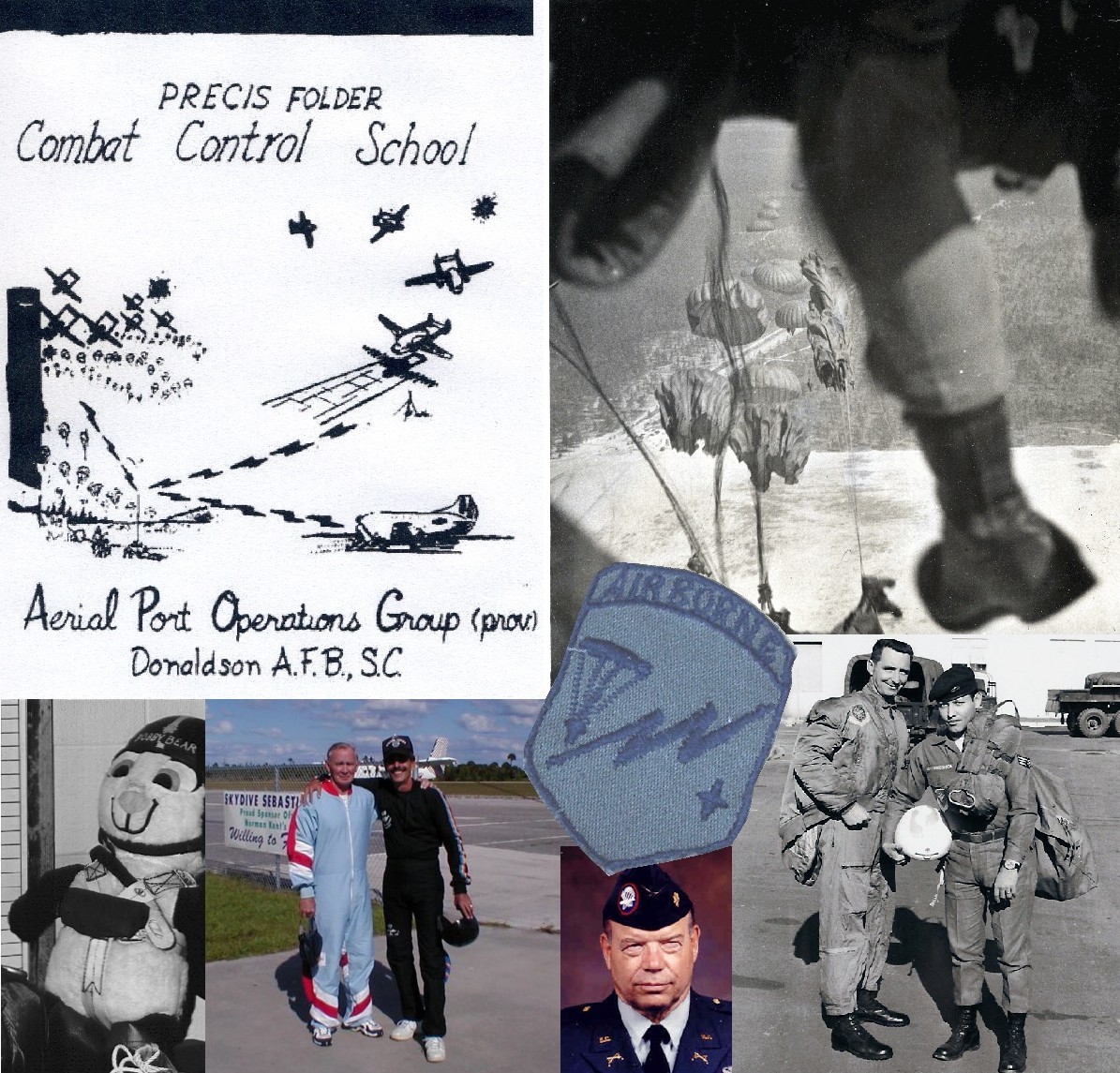 Bobby Bear Bob Antle & Fred Bozek Sunny Sutton Joe Clark & Jose Aguirrechea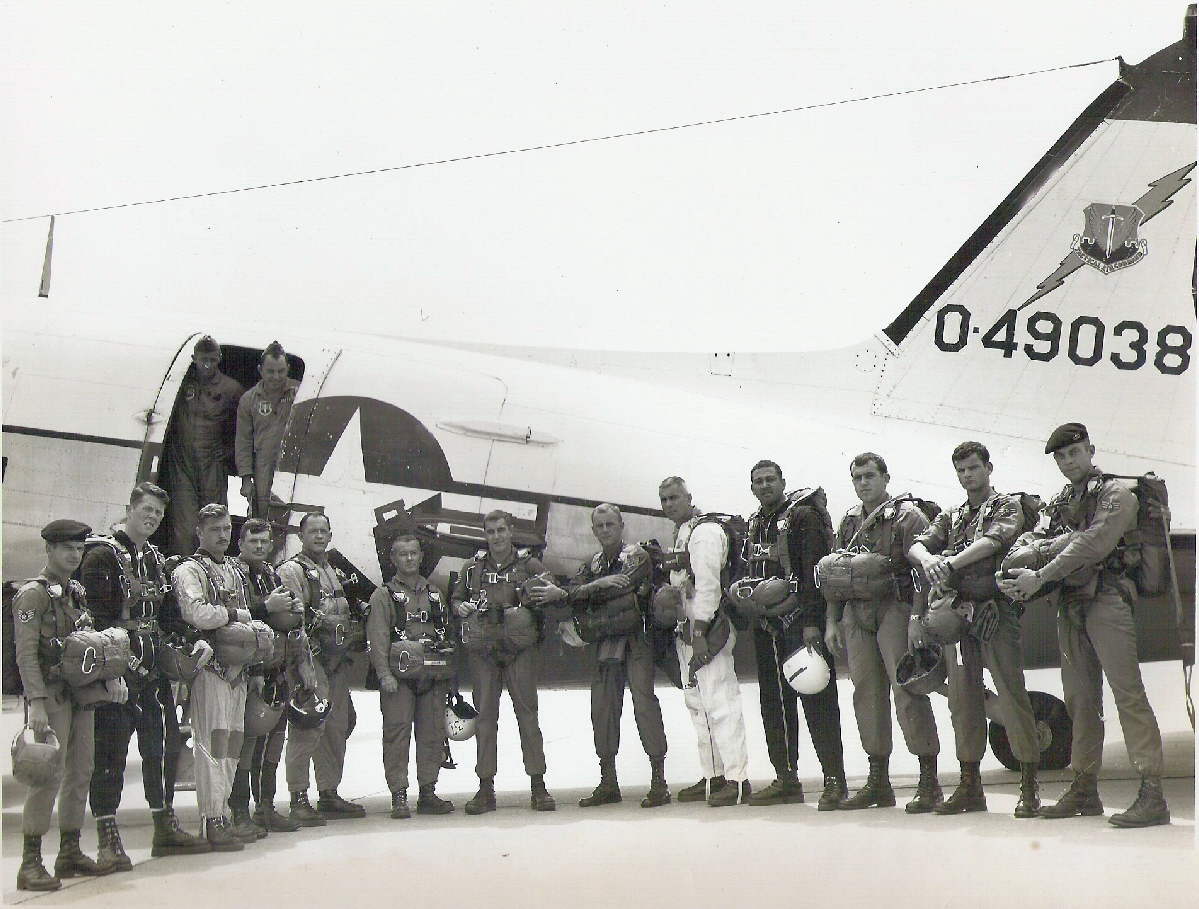 England AFB, 1968 ......................... Pay Jump, Fall Out!
McChord AFB 1963/64 ?
James Howell & Bull Benini many years later