Please visit; http://www.markaforester.com/ for more information


MY BROTHER IN ARMS



2013, the book's finished;

On September 29, 2010 my brother, Mark Forester, was KIA while fighting terrorist in Afghanistan. His heroic legacy of being shot down while preparing to rescue a fallen teammate began long before this tragic day.

An Apache aviator said of Mark's final battle: ..."I have never witnessed such an act of heroism in my three years of fighting in combat. I have over 2,700 hours total time with 1,500 hours of combat time in both Iraq and Afghanistan...JAG 28 continued to advance on the enemy while taking intense enemy fire, and continuously fired his weapon in an attempt to get to his fallen teammate and destroy the enemy."

Mark chose to enlist in the Air Force as a Special Operations Combat Controller after he received his Bachelor's degree from The University of Alabama. Because of his above average grades and near-photographic memory, his Business Finance degree would have done him well. But, he felt a higher calling; one that put him between us and the enemies bent on our destruction.




ORDER THE




BOOK HERE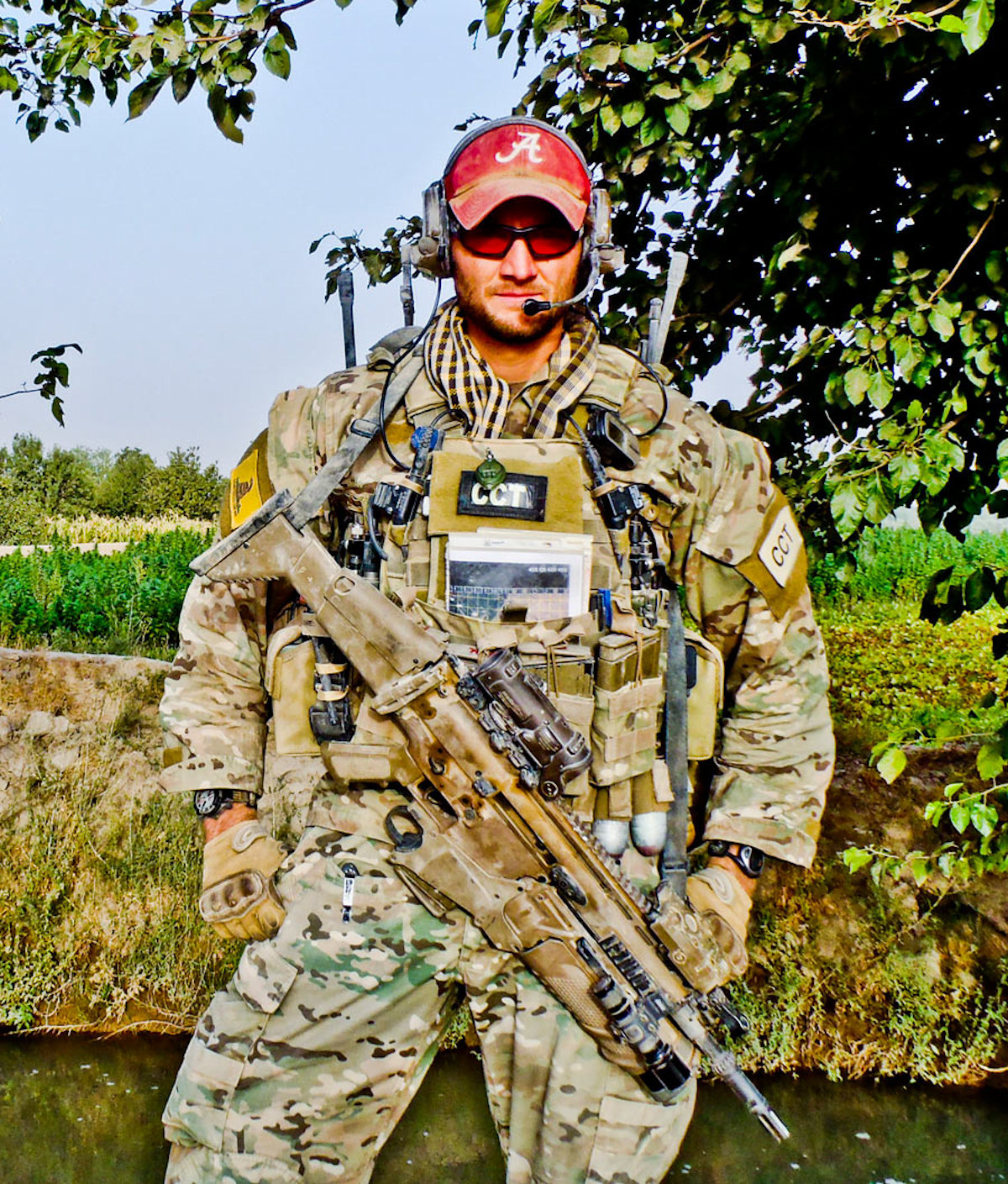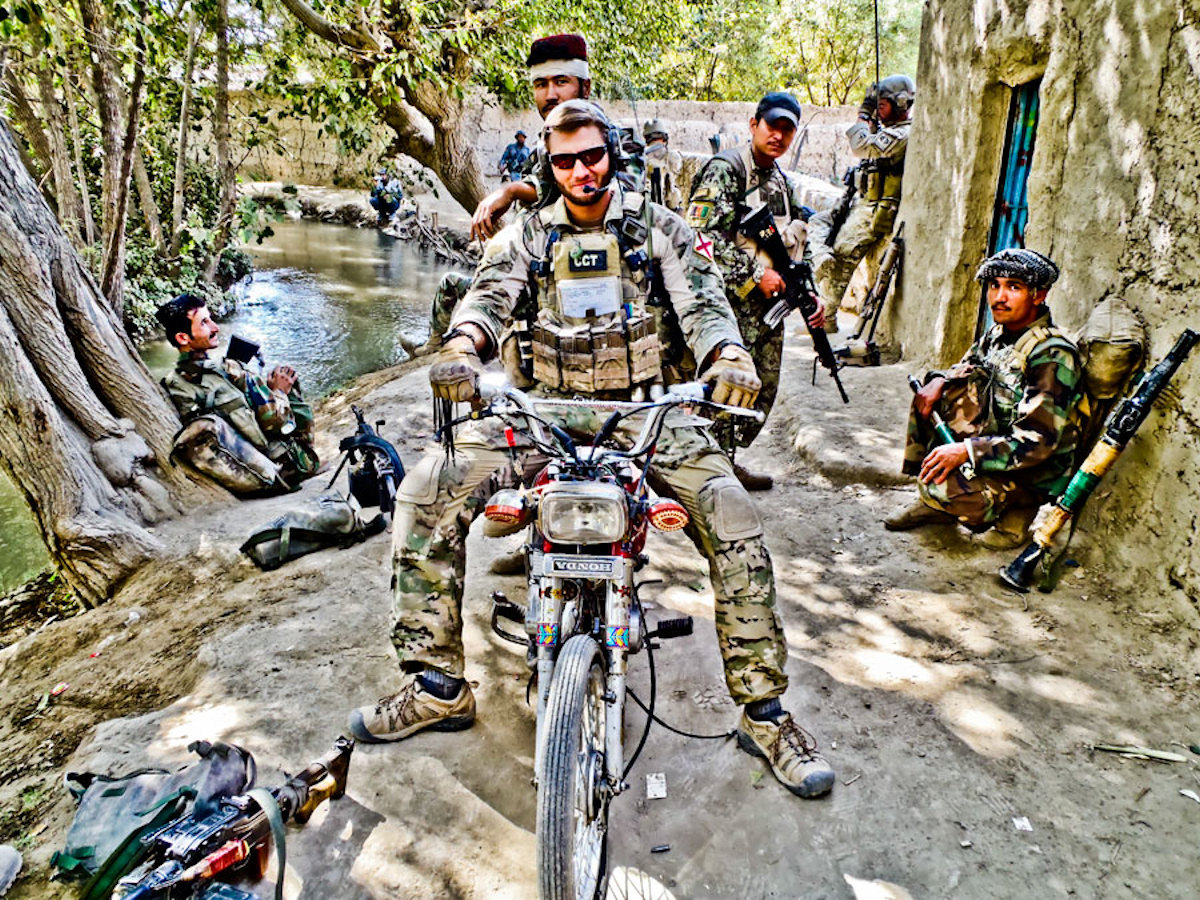 A Hero's Marker ............................ He Died For OUR Freedoms.


Monday, April 11, the grave marker for our son, brother, and hero, Mark, was put in place. Each section of the marker was chosen for a reason:

-The image in the upper left is of the Angel Moroni. This is a symbol in our church (The Church of Jesus Christ of Latter-day Saints) used to represent the 2nd coming of Jesus Christ and remind us to look forward to that day
-Image in the upper right is the Combat Controller logo, along with Mark's call sign, Jag 28
-"Families Are Forever" was used to remind us of the eternal nature of families in our Heavenly Father's plan
-The script 'A' in the center is for the University of Alabama. Mark was a die-hard fan
- John 15:13 is a reminder of the redeeming sacrifice of our Lord for each of us
-"The Price of Freedom" helps us remember that freedom comes with a tremendous price. And Mark gave it all for our freedoms

The toy soldiers at the top of the marker were placed there by James Cole's son, Walker, a few months ago. They drove from Birmingham just to see the grave.

Also notice the coin at the top, center, in the ground. This was placed there by Lt. Col. Frank Latt when he visited in January. Lt. Col. Latt was above the battle field engaging the enemy in his F/A-18 during Mark's final battle.

"I want to share to the world about Mark, my brother.
He fought for our freedoms. He's a great example of how to live,"
TUSCALOOSA; He opened his front door to find two military officers on the other side and immediately feared the worst. March 26, 2011
At the same moment at his childhood home in Haleyville, two officers were knocking on his parents' front door.
Thad Forester's grim fears were confirmed. His younger brother, Senior Airman Mark Forester, his best friend, had been killed in combat that morning in Afghanistan. Mark had listed both Thad and his parents as his "in case of emergency" contacts, and the Air Force took care that both households would learn the news simultaneously.
Ever since that evening on Sept. 29, 2010, Thad Forester has been on a mission.
"I want to share to the world about Mark, about my brother. He fought for our freedoms. He's a great example of how to live," said the Tuscaloosa resident. "So many of his (military) teammates referred to him as their moral compass."
Sunday night, Mark Forester's story will be shared with a television viewing audience of millions when the Lifetime network features him in its new series, "Coming Home" at 9 p.m. The reality-genre show, which debuted earlier this month, highlights military families being reunited with loved ones returning from deployment. Mark Forester's segment will be the first, and only episode this season, to spotlight a fallen military service member.
Lifetime's Coming Home......... Bringing Mark Forester Home!
Initially, because it is a show about happy endings, Lifetime balked at the idea. But the man pitching it, U.S. Marine pilot Lt. Col. Frank Latt, was so insistent that the 2006 University of Alabama graduate's heroic story be told, they changed their minds.
"They were filming an episode on the USS Harry S. Truman in December, and Frank was on the aircraft carrier. He kept telling them he had a story for them. They weren't interested because it didn't fit their format," Forester said. "When he told them the story about his and Mark's relationship on the battlefield, they decided they had to do it."
Ironically, Latt never met the Combat Controller. He only knew Mark as the commanding voice from the ground who radioed and guided the pilots above in combat missions.
"Frank emailed me a few days after Mark's death, and he emailed me his account of the battle where Mark died. We kept in touch, and he contacted me to tell me about the show. Frank had already been planning to come to Haleyville and meet all of us, and the show wanted to highlight that meeting. We talked it over as a family and decided to do it because we wanted Mark's story told. We wanted people to know he died a hero," said Forester of his brother who lived with him in Tuscaloosa from 2002-07.
The television crew spent Jan. 20-23 in Haleyville, interviewing Thad and his siblings, and their parents, Pat and Ray Forester, among other things. Latt's arrival, via flyover with him in the pilot's seat, was filmed along with Latt's presentation to the family of an American flag.
"Frank had a flag that he kept in the cockpit of his plane. Like Mark, he is very patriotic. Mark wore a flag wrapped around his body armor. When he was killed and they cut his armor off, they found it with the bullet hole in it," Forester said. "When Frank heard that story, he said he had to give the Foresters his flag. He was there in the air talking to Mark and could hear gunfire over Mark's radio that day. All the sudden Mark's radio went silent."
According to the Department of Defense account, Mark and his Special Forces team were under machine gun and sniper fire near the village of Shama Shad. Mark was coordinating air support to cover the team, tossing smoke grenades to pinpoint positions to direct the bomb targets and evacuating the wounded, all while rocket-propelled grenades were being fired. The team medic was shot, and Mark killed the shooter. Rushing into the open area to retrieve the wounded medic, he was fatally shot in the upper left chest and had a gunshot wound on his left forearm.
The family will not gather together to watch the show.

Coming Home ........................ Why this story was published.
Since "Coming Home" will only show little of Mark and why they chose to use him and Frank as one of their stories, I'd like to share how it came about.
Lt. Col. Frank Latt, who heard the intense firefight over Mark's radio, and was providing Mark overhead air support on that fateful day, was on the USS Harry S. Truman returning from deployment in December. He met some of the film crew, who were taping for this TV series. Frank kept telling them he had a story. He would say, "Hey TV dudes, I have a story for you." They weren't interested because it didn't fit their format. When they finally listened to him, they knew they had to do this story.





Frank and I had already been in contact since October and he already planned to visit us in January. Then he told us of this opportunity to get Mark's story out there, then the network contacted us, and a few weeks later they spent about four days in Haleyville filming and interviewing.





Even though the show will only air about 22 minutes on Mark and Frank, we feel the TV crew got a good sense of the man Mark was by spending that weekend with us, his teammates, friends, and with Frank. Frank is passionate about the skilled controller Mark was and conveyed that perfectly. He really was a star for the show.





We've had a few good laughs thinking how Mark would feel that he's on Lifetime--he wouldn't be happy. As ironic as it is, the show is a good thing and we thank Lifetime for telling part of his story.



Thanks to Frank, Mark's episode of "Coming Home" is the only of it's kind--at least this season. All other stories are happy reunions. Unfortunately, our warrior didn't get to return home to us alive. Frank is helping Mark's memory to live on.

We are grateful to all the crew from RelativityReal Media and Matt Rogers for the time spent with us and the many hours filming and editing. We still keep in touch with some of them regularly.
Lt. Col. Frank Latt speaks of Mark at the Dec 2011

Combat Control School Graduation. Read/Download Here.
Tributes to Mark include a website,
www.markaforester.com
, and the
Mark Forester Foundation
, a scholarship fund for students from Haleyville High school who embody great character. Thad is writing a book, and, on May 14, 2011, one day before what would be Mark's 30th birthday,
he'll walk 30 miles in Haleyville
. Carrying Mark's weighted camouflage backpack, he trains in Tuscaloosa and vows to continue the birthday walk every year until the day he dies, adding one mile to each passing year. A 5K, 10K run and a 1-mile fun run will also be held in Haleyville that day. Money raised will go to the foundation.
MY BROTHER IN ARMS



2013, the book's finished;

On September 29, 2010 my brother, Mark Forester, was KIA while fighting terrorist in Afghanistan. His heroic legacy of being shot down while preparing to rescue a fallen teammate began long before this tragic day.

An Apache aviator said of Mark's final battle: ..."I have never witnessed such an act of heroism in my three years of fighting in combat. I have over 2,700 hours total time with 1,500 hours of combat time in both Iraq and Afghanistan...JAG 28 continued to advance on the enemy while taking intense enemy fire, and continuously fired his weapon in an attempt to get to his fallen teammate and destroy the enemy."

Mark chose to enlist in the Air Force as a Special Operations Combat Controller after he received his Bachelor's degree from The University of Alabama. Because of his above average grades and near-photographic memory, his Business Finance degree would have done him well. But, he felt a higher calling; one that put him between us and the enemies bent on our destruction.




ORDER THE




BOOK HERE
A Letter From The President




Dear Thad:

Johnnie Yellock passed along the copy of your book,

My Brother In Arms

. It looks like a moving tribute to your brother, Senior Airman Mark Andrew Forester, USAF. I appreciate your thoughtfulness and kind inscription.

I know you miss your brother dearly, and I wish there was something I could do to heal your broken heart. Mark's noble service in the United States Air Force helped preserve the security of our homeland and defend the liberties America holds dear. Our Nation will not forget Mark's selfless sacrifice and dedication in our efforts to make the world more peaceful and more free. We will forever honor his memory.

Laura and I send our respect and appreciation. May God bless you and your family.

Sincerely,

George W. Bush
"I miss my brother every day," Forester said. "I want this program to show the world that heroes still do exist."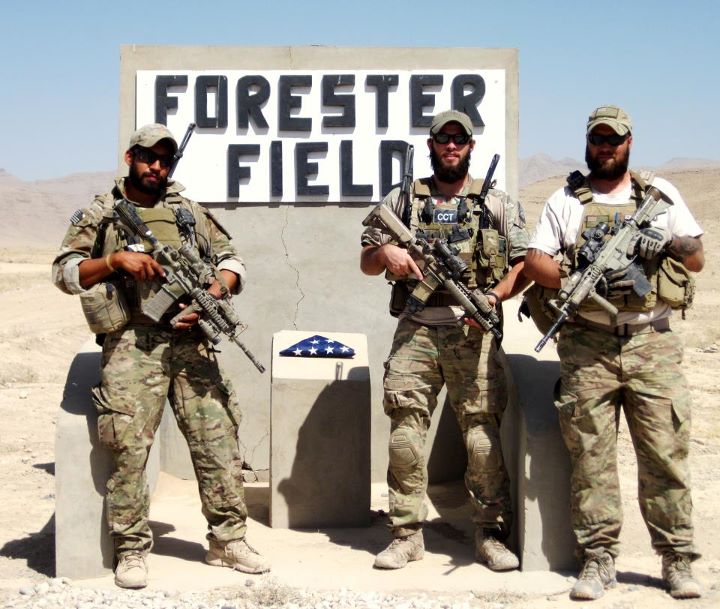 A picture from the front; 2011 Remembering Mark!

Students from the Special Tactics Training Squadron performed memorial push-ups in honor of fallen Combat Controller, Senior Airman Mark Forester, Sept. 29, 2011. On the anniversary of the death of all fallen Combat Controllers and pararescuemen, all special tactics students perform memorial push-ups and are reminded of the ultimate sacrifice that may be required of them. (U.S. Air Force photo/ Airman 1st Class Hayden Hyatt)
Artist's Brush Memorializes
Fallen Combat Controller

The American Fallen Soldiers Project

The goal of the American Fallen Soldiers Project, a nonprofit organization run by artist Phil Taylor and his wife Lisa,

is to bring comfort and healing to the families of fallen warriors by presenting them with a custom painting of their loved one. Taylor paints and presents about 35 portraits a year to families of fallen military members.




KIA September 29, 2010; Operation Enduring Freedom
Assigned to the 21st Special Tactics Squadron, Pope AFB
Died Sept. 29 in Jangalak Village, Afghanistan, while conducting combat operations in Uruzgan province
Original portrait presented to his family at a special event at the University of Alabama during the grand opening ceremony of the Office of Veteran and Military Affairs November 16, 2012





Phil Taylor will never run out KIA Portraits to paint and in 2013 he painted a portrait of another Combat Controller, Adam Servais. It was my honor to meet Phil and Lisa at

Adam's Portrait Presentation

and a pleasant surprise when the

Combat Control Association

honored Phil with a Lifetime Associate CCA Membership.

Phil also honor myself as he signed

Sgt Mac's Team Room Guestbook

becoming a member and active supporter of Combat Control. Remembering Our Heroes..... Thank You Phil and Lisa!
"ONE MAN CAN MAKE A DIFFERENCE"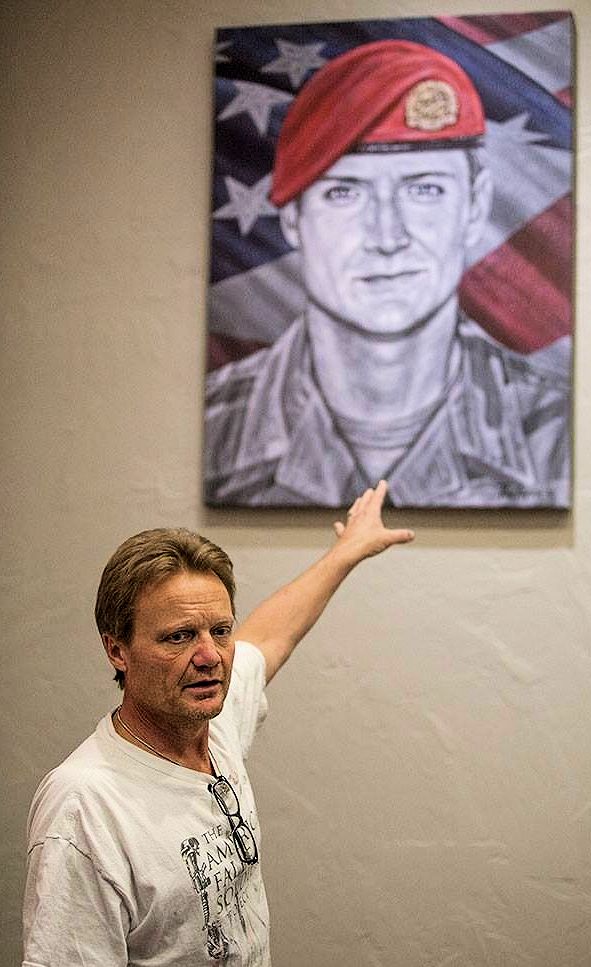 Unknown Soldiers: JAG 28 Remembered as a HERO

5 May 2013





Thad Forester always knew his brother as Mark, even after he joined the U.S. Air Force. Pilots flying dangerous missions in Afghanistan, however, knew the 29-year-old Air Force Combat Controller as "JAG 28.""Mark developed a great relationship with the pilots," Forester, 36, told The Unknown Soldiers. "They tell me that he had such a great sense of humor, but he also commanded respect and knew what he was doing."Senior Airman Mark Forester didn't become a special operations warrior with a cool-sounding call sign overnight. His journey to a remote forward operating base in Afghanistan, where he directed airstrikes and confronted some of America's worst enemies, was as long as it was improbable."He was serving a mission for our church at the time of September 11th," Forester, one of Mark's three older brothers, said. "He was angered, he was outraged and he felt like he needed to do something."It would be almost six years before Mark Forester volunteered for the armed forces. Before he could serve his country at the highest level, the Haleyville, Ala., native wanted to strengthen his mind, body and relationship with God."Mark was pudgy and baby-faced with narrow shoulders," his big brother said. "He got up to 230 pounds on the (church) mission."As soon as Mark Forester returned to Alabama, he hit the gym with a brand of intensity that surprised even those who knew him best."He was fully committed," Thad Forester said. "It was a drive I'd never seen in Mark before."After enlisting in 2007 and completing a grueling Air Force and special operations training regimen, Mark was hand-picked by senior officers for a crucial assignment at Afghanistan's Forward Operating Base Tinsley."When he told us where he was going, it didn't really mean anything to us," Thad Forester said.



"All we knew was it was Afghanistan."The humble warrior didn't tell his family that being tapped to help defend the Uruzgan Province base, in the heart of a dangerous, Taliban-infested combat zone, was a remarkable assignment for a senior airman going on his first deployment."He said, 'Thad, don't tell anyone where I'm going right now, but it's a very active area and I'll have a lot of action,' " his brother said. "It didn't really sink in ... at least to me. ... I feel like I was so oblivious to everything."Mark Forester never shared the details of an Aug. 6, 2010, battle that earned him the Bronze Star with Valor or other instances in which his actions saved American and Afghan lives.Like so many of this generation's volunteer warriors, JAG 28 instead chose to lead by example."He had full awareness on the battlefield," Thad Forester, who is researching his brother's deployment for a forthcoming book, said. "One of Mark's teammates told me he got them what they needed — not just bombs, but food."On Sept. 29, 2010, Mark Forester was on the second day of a combat mission when his unit's medic was shot by an enemy sniper. Without hesitating, JAG 28 ran toward his wounded comrade. That same day, in Tuscaloosa, Ala., his brother awoke with no premonition of his brother's final act of heroism."When they confirmed we were both home, they knocked on my parents' door first," Thad Forester said. "Then they knocked on my door and delivered the news to me and my wife."Senior Airman Mark Forester, the church missionary who transformed himself into a warrior, was killed while trying to save another man's life. He was posthumously awarded the Silver Star.The community sprang into action to support the Foresters, which deeply moved Mark's grieving parents and siblings. "There were signs all over town, like 'thank you Mark Forester and your family' and 'God Bless America,' " Thad Forester said.Seven months before Navy SEALs killed Osama bin Laden, Mark Forester devoted his last full measure to a cause he believed in. While mourning, reflecting and writing about his youngest sibling, Thad Forester marvels at his brother's metamorphosis from little brother to JAG 28."We all have missions on this earth and some of them are different for each person," Thad said. "One of Mark's was to help defeat terrorism, and he did it."


Fallen Hero, Mark Forester
National Geographic Channel's EyeWitness War series, episode 4, "Fallen Hero", edited to only show the segment on Mark Forester and Calvin Harrison. Originally aired August 2013