Blue Masters Demonstration ParachuteTeam; George McClean, Vernon Morgan, Tom Monley, Robert H. Lanier, and Col. Cory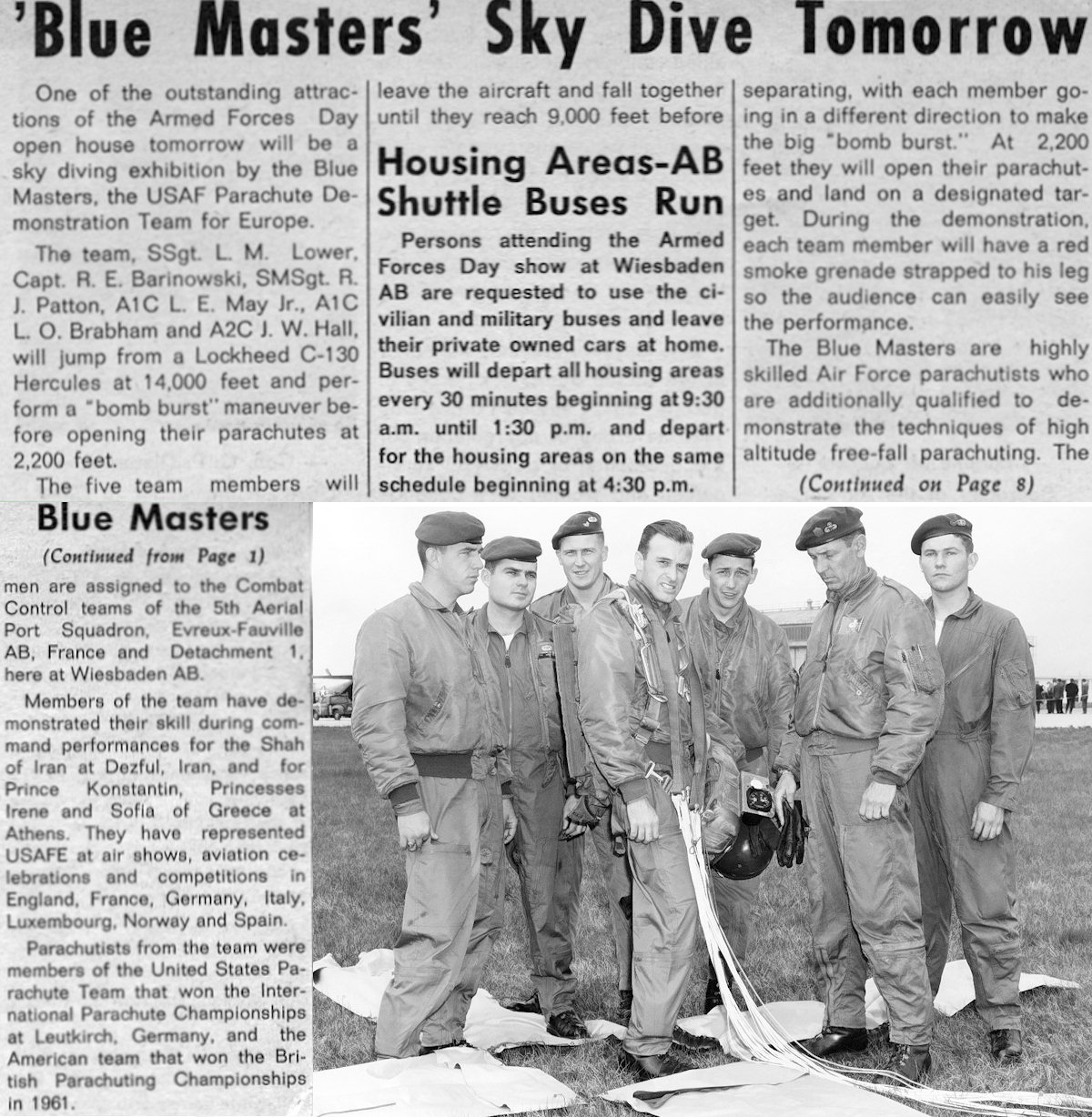 Blue Masters in Spain 1964; Johnnie Hall, Pete Larkin, Louie May, Larry Lower, Lou Brabham, Richard Patton, and Larry Harvey
Note; The above picture doesn't belong with newspaper story, it was available and used as filler.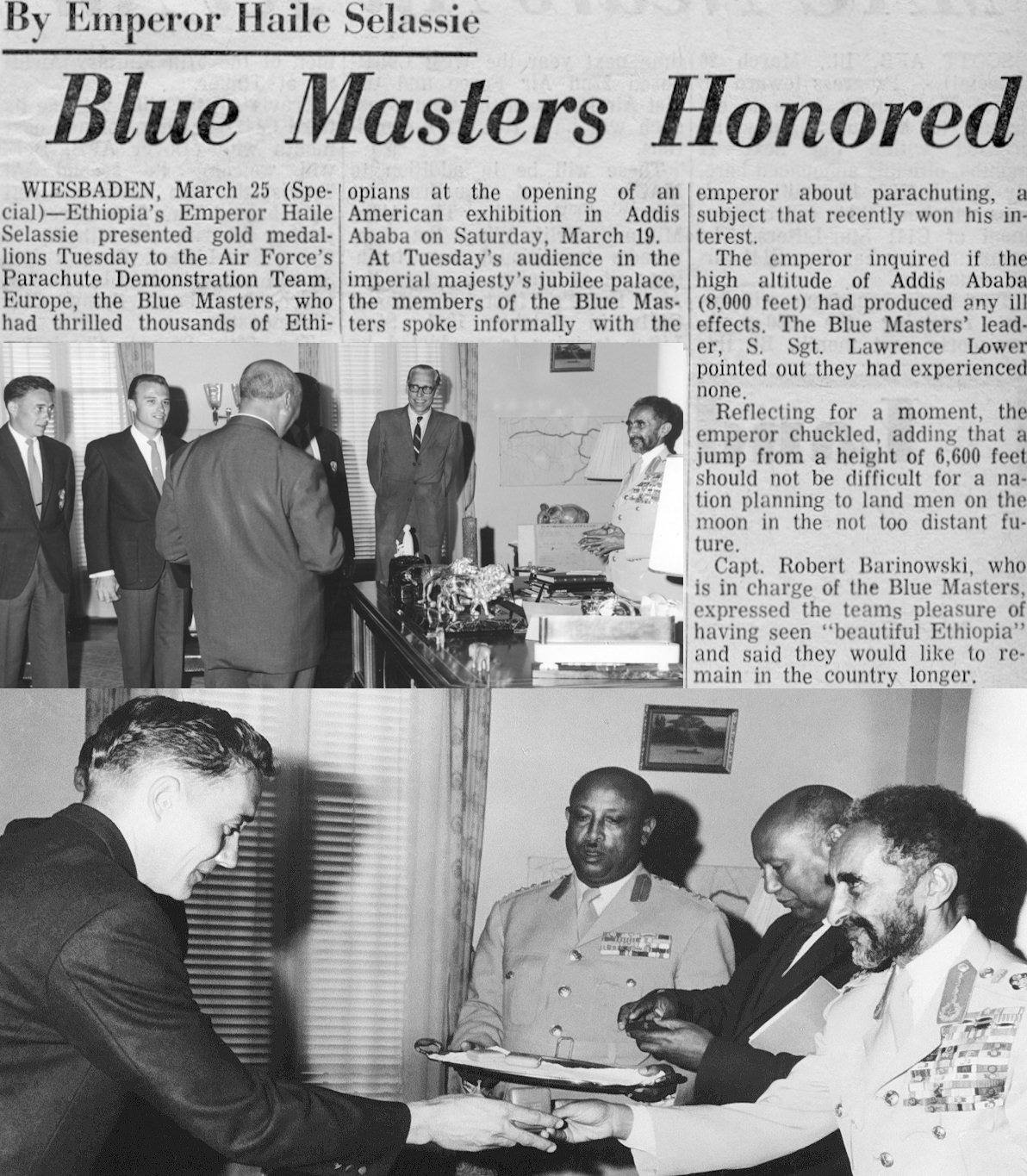 Above left; Lew Brabham, Larry Lower, and dignitaries; Lew Brabham accepts a gold medallion from Emperor of Ethiopia, Haile Selassie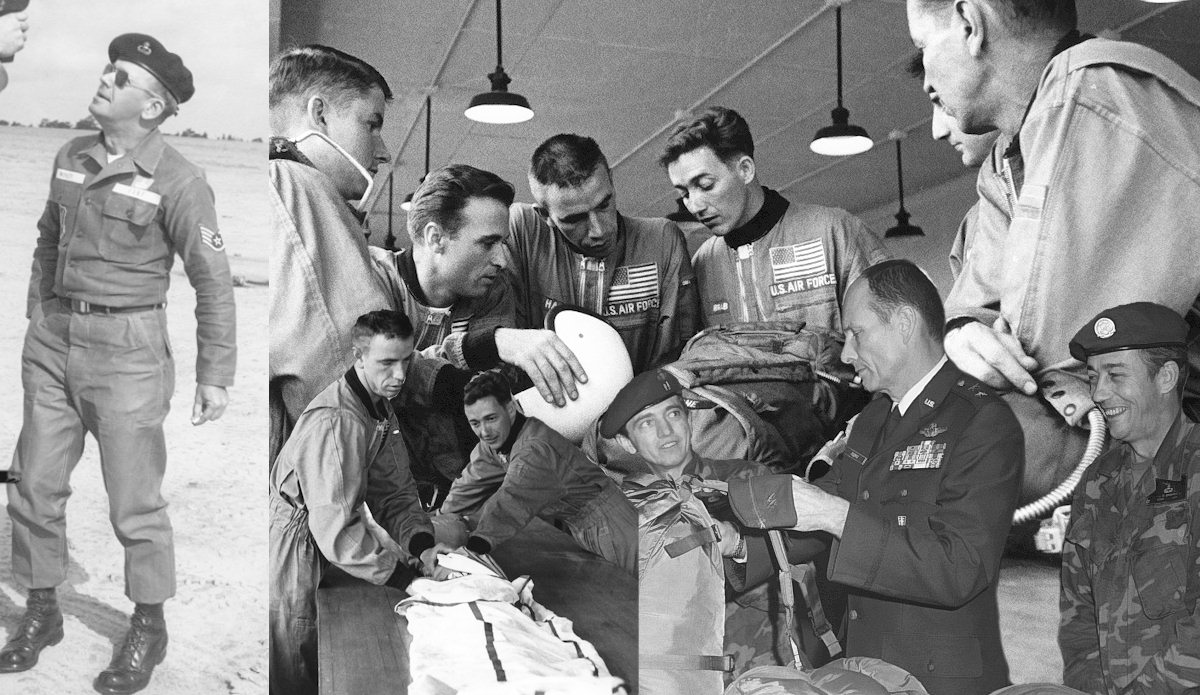 Tom Monley checks the wind. Blue Masters; Larry Harvey, Larry Lower, Johnnie Hall, Lou Brabham, ?, ? at pre jump briefing.
Johnny Hall and Lew Brabham pack a parachute. Capt Farrah and Lew Brabham show Maj Gen Kuyx a parachute. Note; the last composit photo is not of the Blue Masters, this picture was taken much later and used as filler above.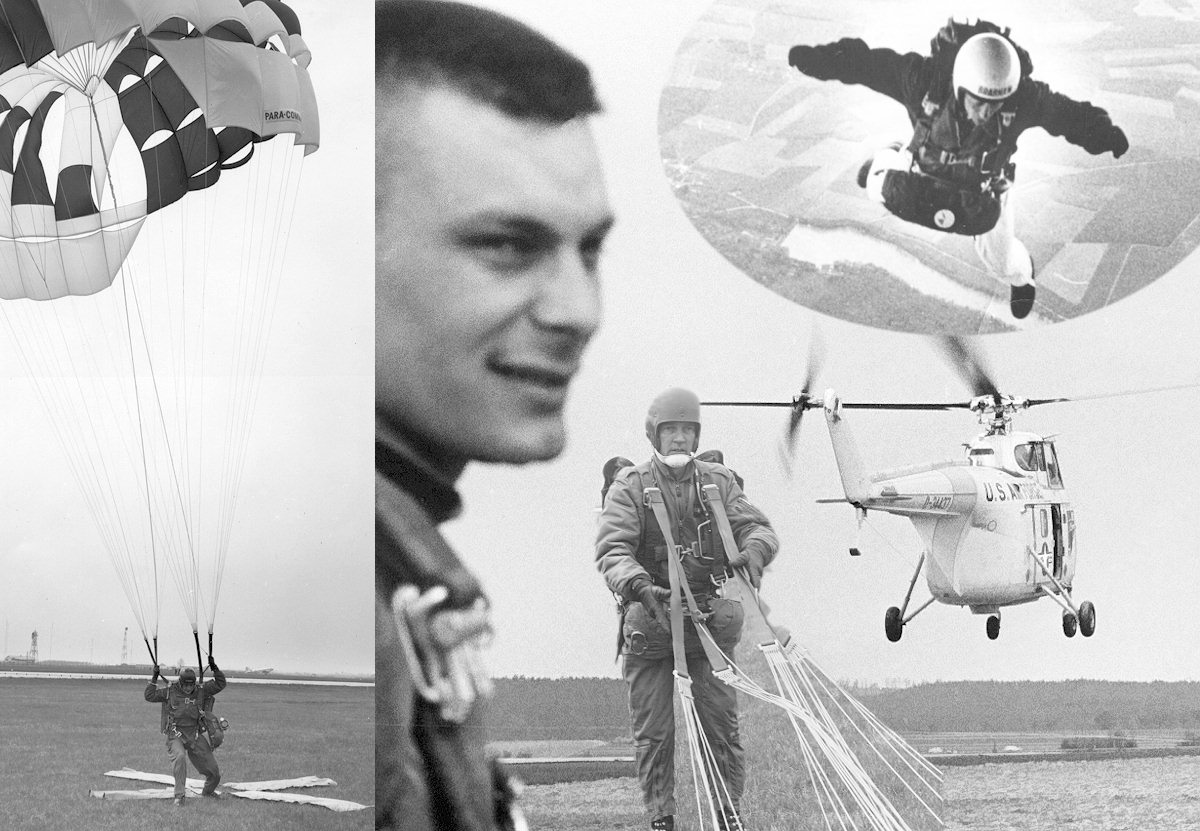 Richard Patton lands on target. Robert E. Barinowski (Boss Man), Richard Patton after landing, and Lew Brabham exits from aircraft.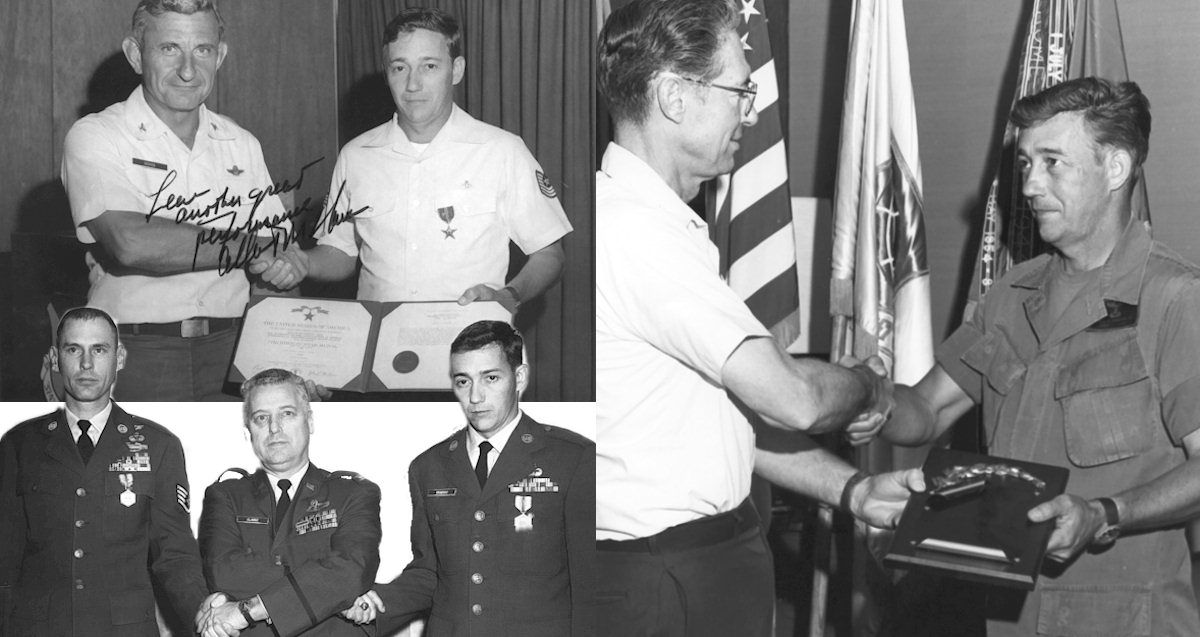 Col. Mathis presents Lew Brabham an award. Kay B. Duncan and Lew Brabham receives anther award from Col. Clarke. Lou Brabham receives the Pitsenbarger Award. The AFSA Pitsenbarger award is presented annually to an Air Force Enlisted member who has performed a heroic act, on/off duty, that has resulted in the saving of life or the prevention of serious injury. The Heroic act must be of such a nature as to have placed the nominee in risk of Personal danger, and a legitimate attempt was made to save life or prevent serious injury to another person or persons.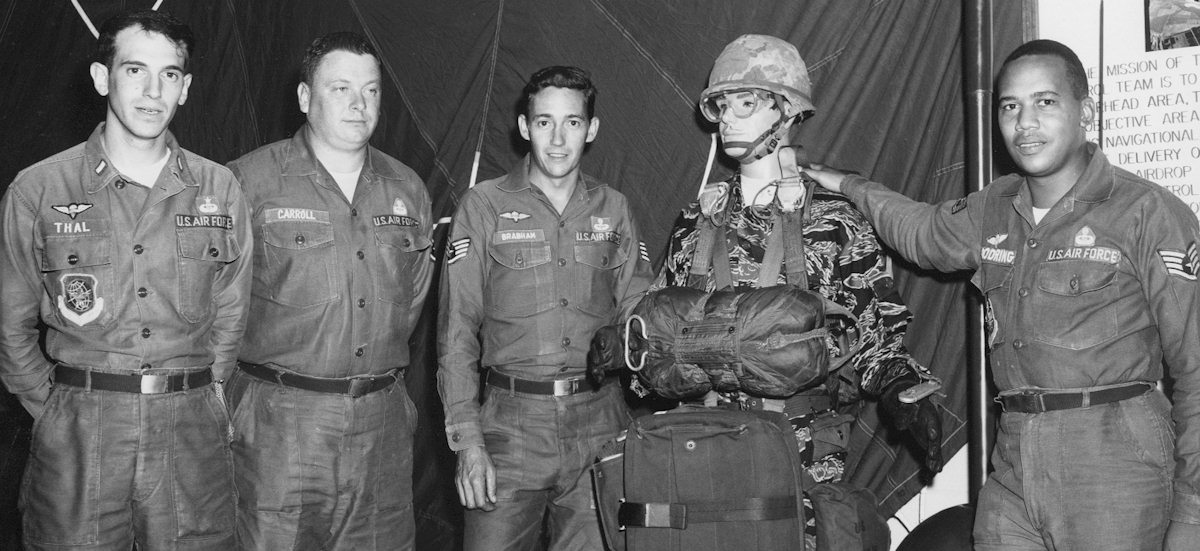 Larry Thal, Ralph Carol, Lew Brabham, Dummy, and Frank Woodring