2APS CCT Team Roster; 29 December 1964; Sewart AFB, TN.


MORGAN, JAMES F; HUGHES, DAVID R; HORTON, DONALD R; PUGH , DANNY M.
(inbound)
; BETTY, FRANK J; CAMPBELL, BILLY L; STETSON, DONALD; TUTTLE, WILL T; BALLARD, CHARLES D; BAUMGARTEN, ERVIN J; BOOTH, ROBERT T; BRADLEY, JOHN W. JR; GENTRY, NORRIS; HASLER, FRANK J; JONES, JOHN R; KELLY, HENRY; MOORE, ALVA E; SHEPTAK JOHN T; VOYLES, KENNETH L; CRUTCHFIELD, RICHARD W; GENES, HARRY W; GLASS, GERALD T; HASTY, GEORGE L; HIGBY, GEORGE R; HURT, TEDDY W; KISER, PERRY L; TYNDALL, WILLIE M; WEISHEIT, ROBERT S; FORDING, FRANKLIN D; HOLDER, RONALD E; MOORE ROBERT C; and WOODRING FRANK M.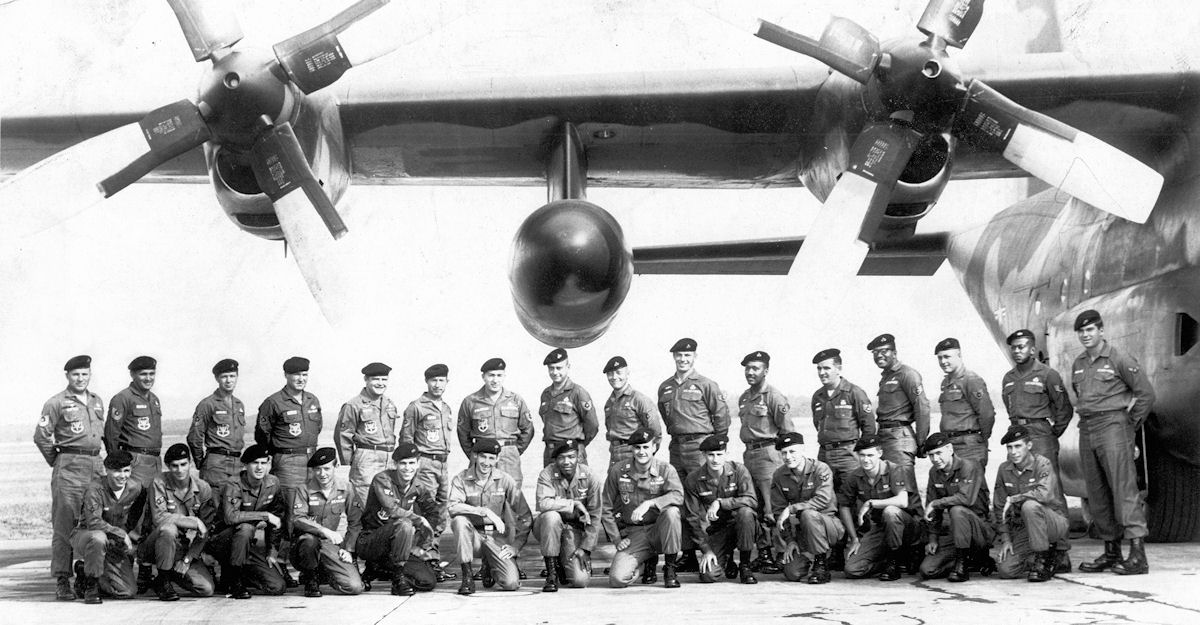 William T. Tuttle, Skip Arnold, Dale K. Edwards, Lundy Hudgins, John Sheptak, Murphy Rigney, William Polston, Charlie Abee, Richard Meyers, Bob Freeman, Bill Morris, BillArmour, Billy Moore, Jackie Harding, Alvin Barksdale, and Art Lawrence. Front Row; Laurence T. Flynn, William R. Nellums, ?, Lyman C. "Skip" Nutting, Ronnie T. Potts, Charles Christian, Dewitt Neal, David Hughes, Cleatus Simmons, Charles B. Hickman, Milo Jones, ? Roberts, and Roger Mayer

Not Photographed; Combat Controller, Gene Harris, was the photographer, plus Kevin Brock and Chalie Mason were TDY
2nd Aerial Port CCT 1967-68

USAF Combat Controllers from the 2nd Aerial Port Squadron,
directed and produced by Hal Dufilho

The DZ was at Arnold Engineering and Development Center, Tullahoma, TN. I jumped my Kodak super 8 mm movie camera secured to my main lift web with 550 cord and held in my hands as I exited the AC.



Left; Click on Hal (pic 2013) to watch slide show


Adam Heller signs Gene Harris up again! Sgt. Gene Harris, Col. Adam S. Heller, SSgt. Hardin, SSgt. Al Barksdale, and A1C Charlie Mason

| | |
| --- | --- |
| Charlie Mason, Gene Haris, Art Lawrence, and the Lovely Miss Ruby | |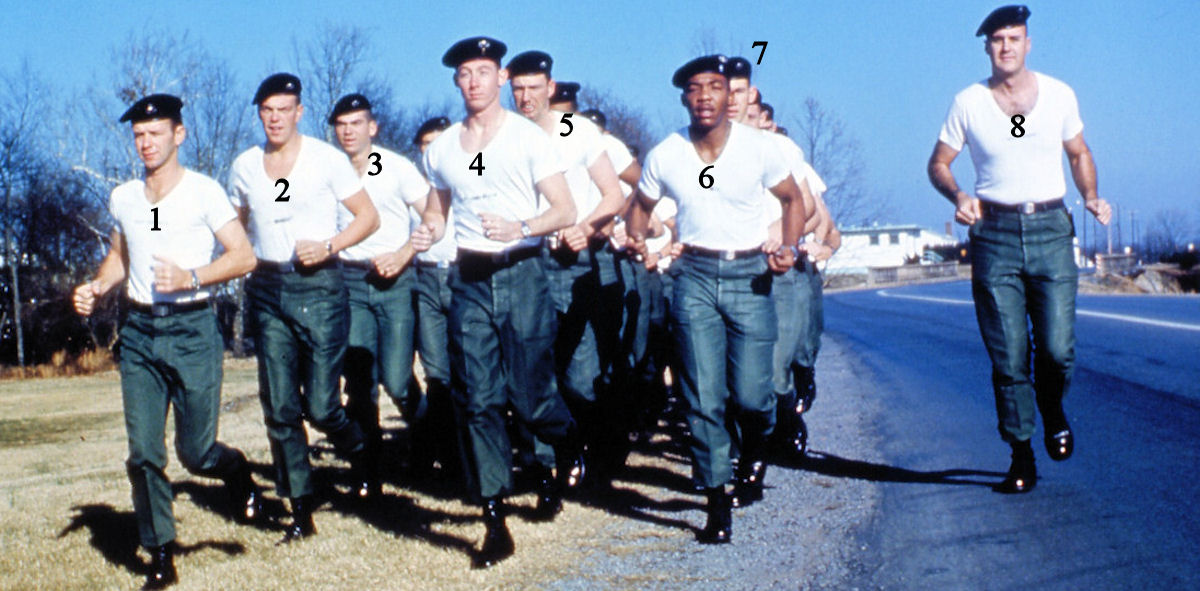 1967; Dale Keith Edwards, Bob Blowers, Art Lawrence, Charlie Christian, Jim Duckworth, Dewitt Neal, Hal Dufilho, and Dave Hughes.
Note;
Behind Jim Duckwoth is Billy Moore.
Behind Christian and Lawrence is Larry Flynn, Roomie and best man, for Nancy and me, Bernie Sihsmann.....................

December 1967 at the Tullahoma DZ, Left to right is: Dave Hughes (back to camera), Steve Horvath, Jim Hiser, Hal Dufilho, Mike Paliama (one finger salute), Ronnie Holder, Larry Flynn, Rick Meyers (just peeking out), Art Lawrence (bending over barrel), Jim Duckworth, Billie Slayton, Charlie Christian, Jackie Hardin (back to camera), ? (seated on bench), Phillip Morris, Billy Armour............ sent by; Hal Dufilho