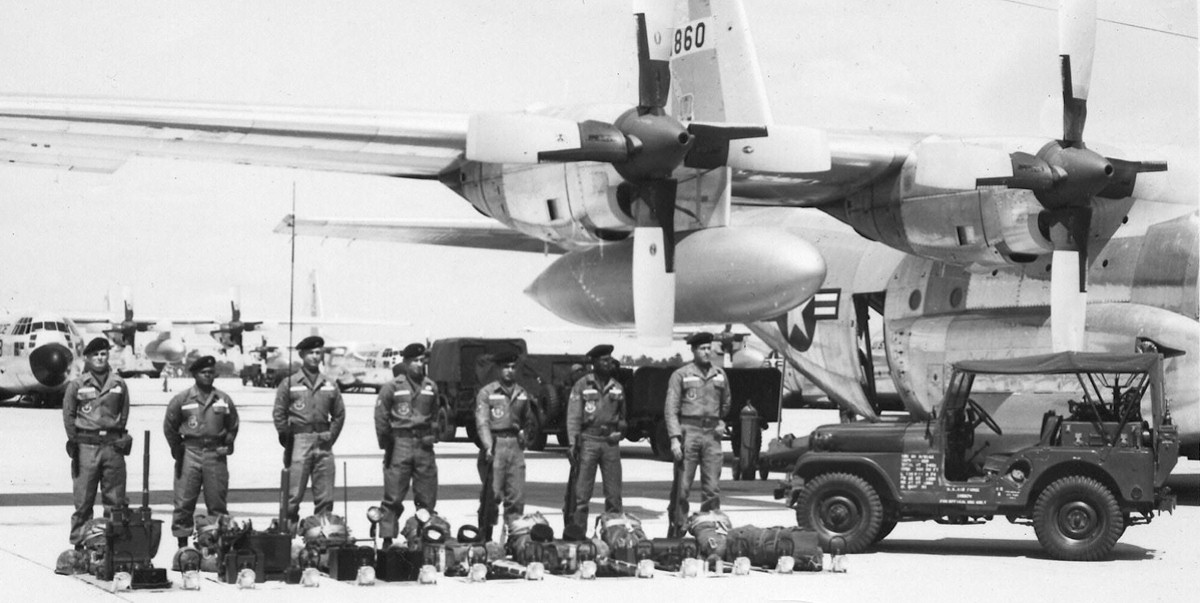 Jerry Whitley, Charlie Drew, Vernon Morgan, Marty Ragland, Richard Bisbal, John Brown, and James D. Freeny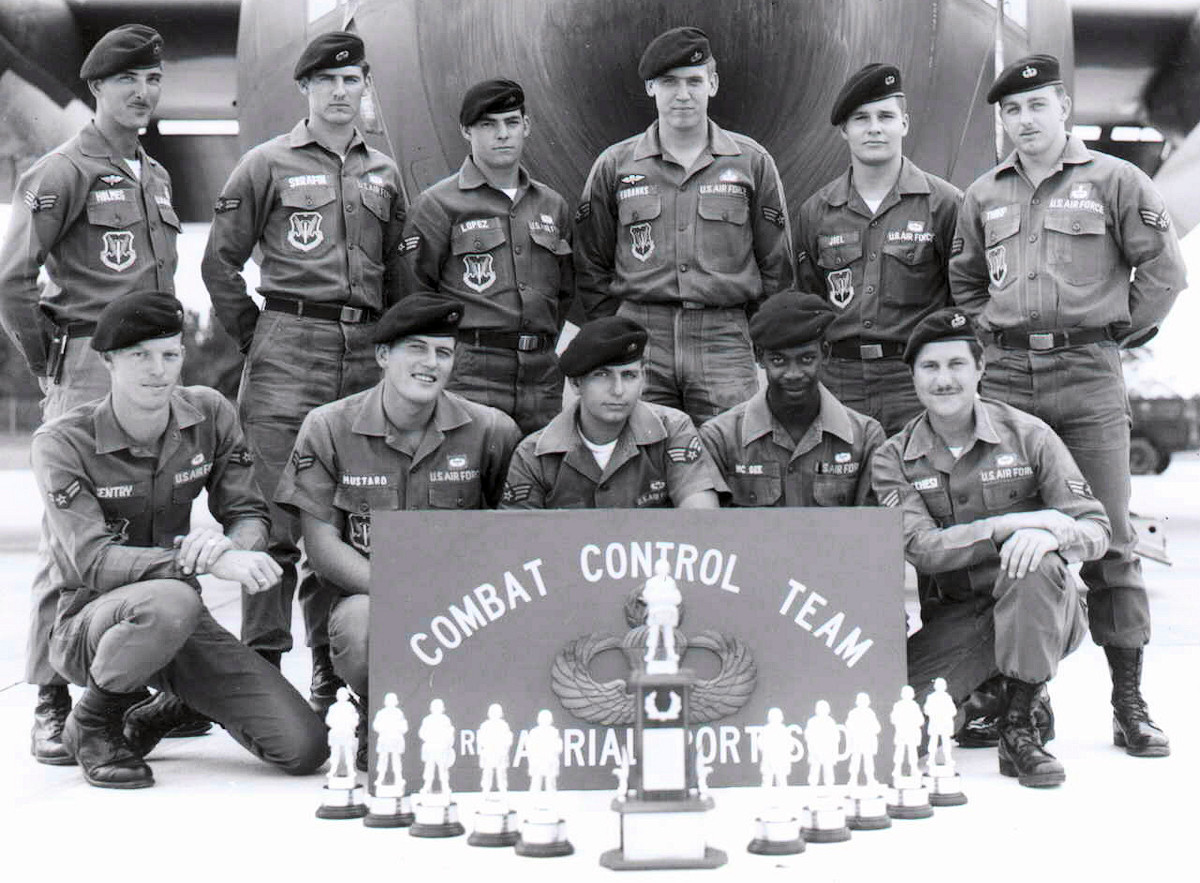 Leonard Holmes, Mike Serafin, Danny Lopez, Rich Eubanks, Steve Joel, and Roy Tharp......... Jim Gentry, Roger Mustard, John Ross,
Herbert E. McGee Jr
., and Robert G. Lucchesi
Pope AFB Combat Control Team Roster as of 13 Dec 1973

Team 1

Team 2

Team 3

Team 4

Team 5

Witherspoon, Gary H
Hudson, Bobbie C.
Williams, Stanley P.
Cottingham, Bobby E.
Taylor, Robert M. Jr.
Cavanagh, David L.
Hoke, Wayne C.
Lake, William B.
Phillips, Robert L. T.
Robbins, Everett
Givens, Roy E.
Stanford, James W.
Grady, Benjamin F.
Jones, Jerry K.
Miller, Edward G.
Toups, Sidney E.
Williams, Vaughan T.
Tynan,William F. Jr.
Price, Forrest L.
Boone, Louis B.
Eddington, John J. Jr.
Weiss, Howard R.
Antle, Robert E.
Brown, David F.
Elizondo, Rudolph A.
Quintus, Gerald K.
West, Richard W.
LittleJohn,William C. III
Kiraly, Nicholas S.
Corbett, Algernon B.
Cunningham, John A.
Jones, Egbert
Norrad, Wayne G.
Whitten, Leonard E. Jr.
Moyer, Jack E.
Denning, George J.
Matthews, Fred L.
Barnett, Wayne L.
Whiticar, Leo A.
Green, Terrance M.
James, Roger D.
McBeth, Mose L.
Wilson, David A.
Crouse, Danny G.
Hicks, Larry R.
Pope AFB, North Carolina, 1979.... Returning from Lee Everson's Funeral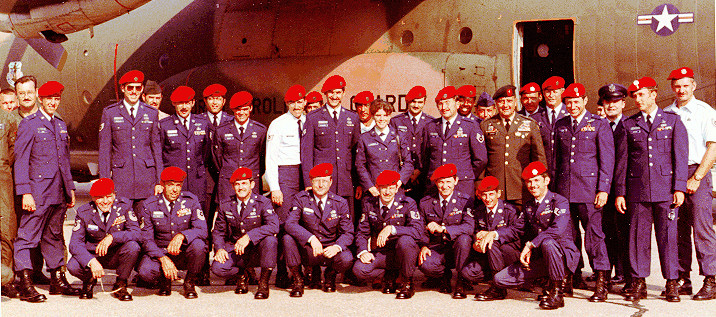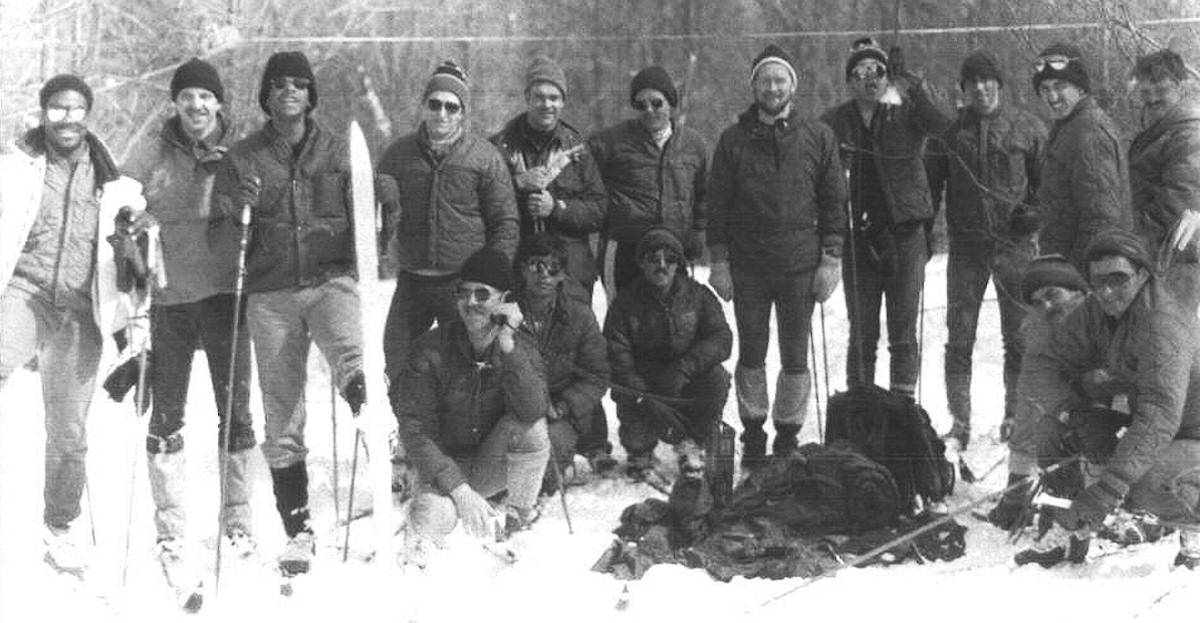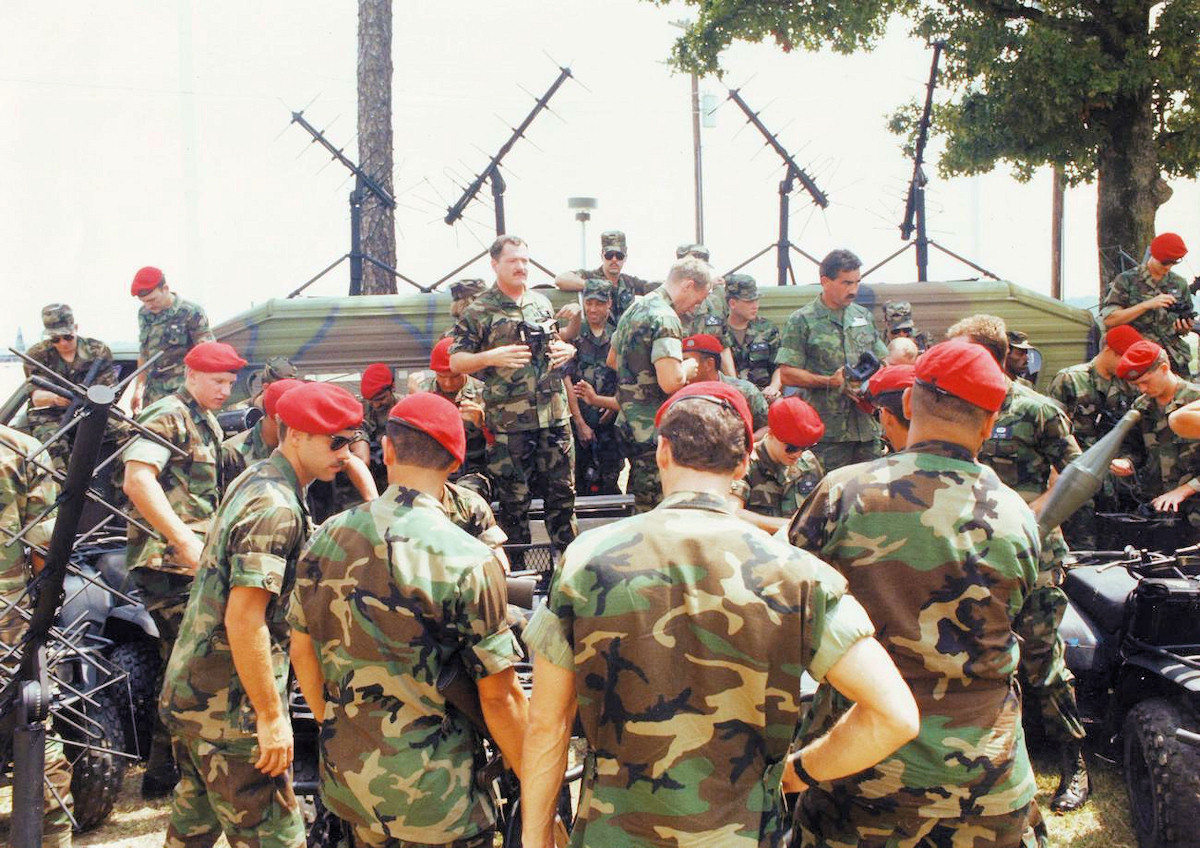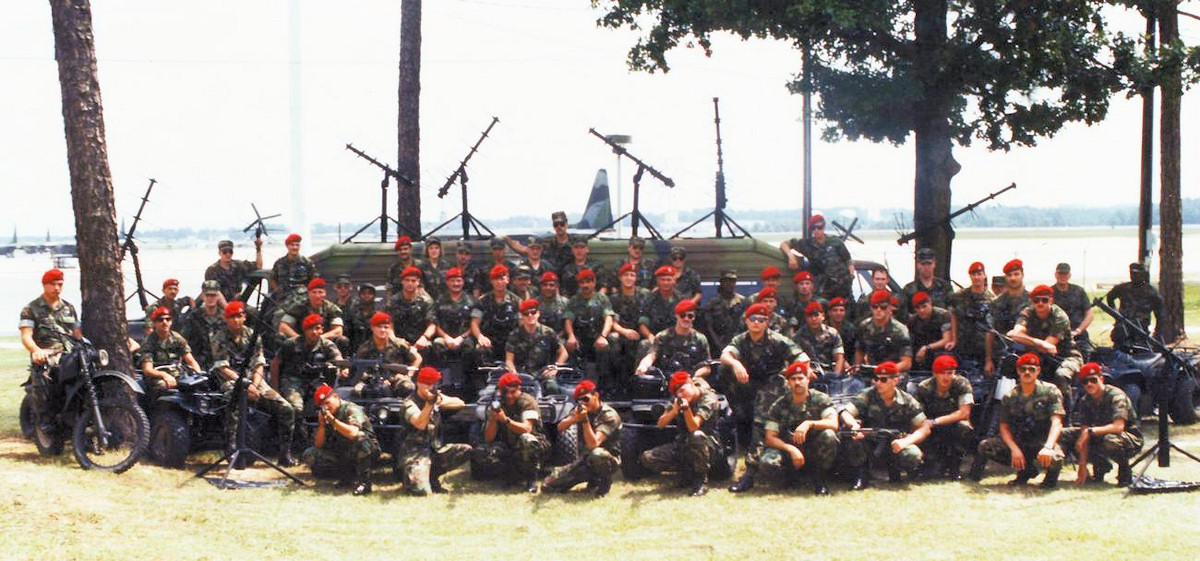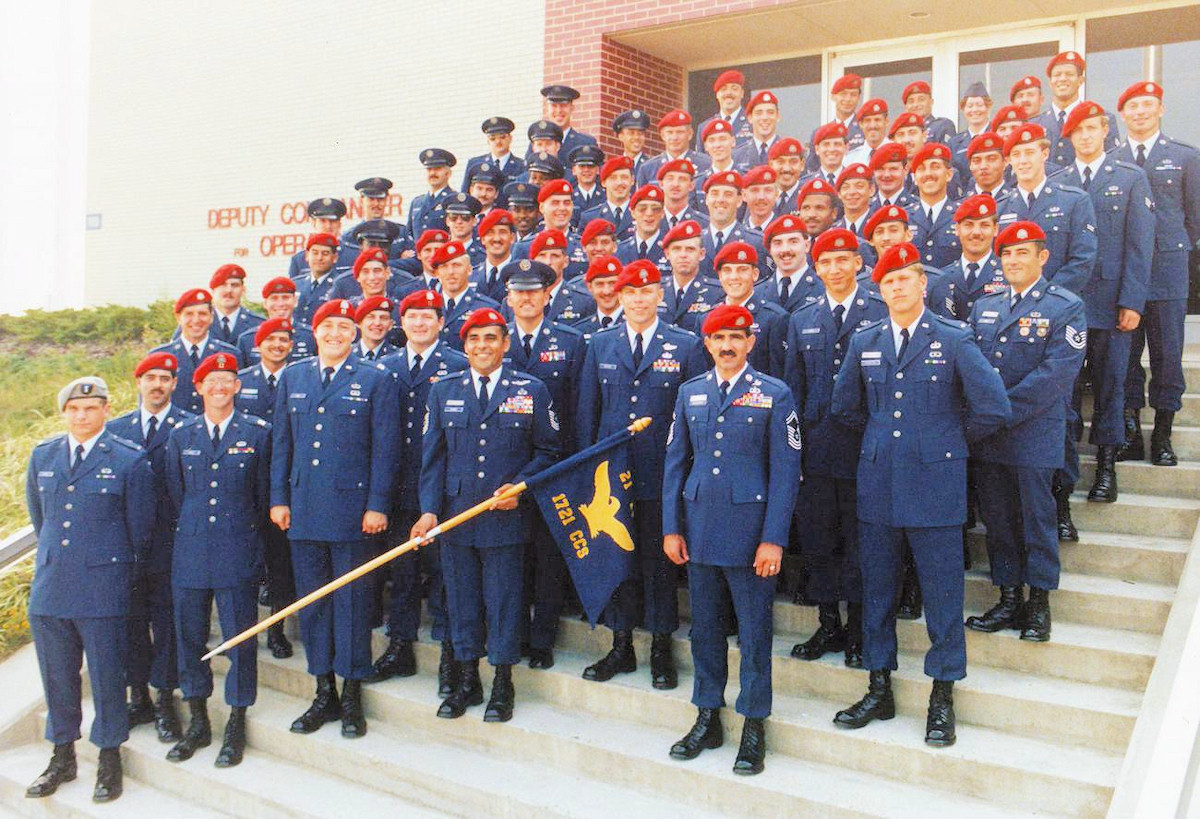 Bill Sherman, Ray Diaz, Terry E. Willet, Lyn Wannamaker, Pat "Wicked" Moulton, Alex Cline, Ronney Moss, John Cummings, Rudy Elizondo, Charlie McCarthy, Richard Crete, Chris Carter, David Gathings, Bruce Dixon, Robert Neuman, Marc Stratton, Phil Mondrowski
, Randy Blythe, Malachie Ringlieb, Ron Newstrom, Sean Wright, Ronald Jackson, David Cantu, Buddy Werkheiser, ?, Joey Lemoine, Joe Santor, Jace Walters, Jerry Marshall, Mike Ramos, Vann Jones, ?, ?, Brandon ?, Lamar Eikman, James Polaski, John Lynch, Keith Bell, Jim Ayers, Robert Rankin, Greg Pittman, Michael K. "Kitty" Schlegel, Scott Poppele, Gus Agolli, Vinnie Martinez, John Haley, Dennis ?, Chris House, Bill ?, Roy Fox, Don Bueneman, Mark Harris, Sam Bailey, ?, James Cathey, Richard "Dickie" Hines, Mark Shoe, Jim Dubuque, Charles Woerner, Dan Packard, Bart Decker, Julie Palladini; now Crutchfield, ?, Junior Anderson, Steve ?, Lawrence Martinez, Robert Kohon, John Scimeca, Bill Coffey, and Russell A. "Doc" Savage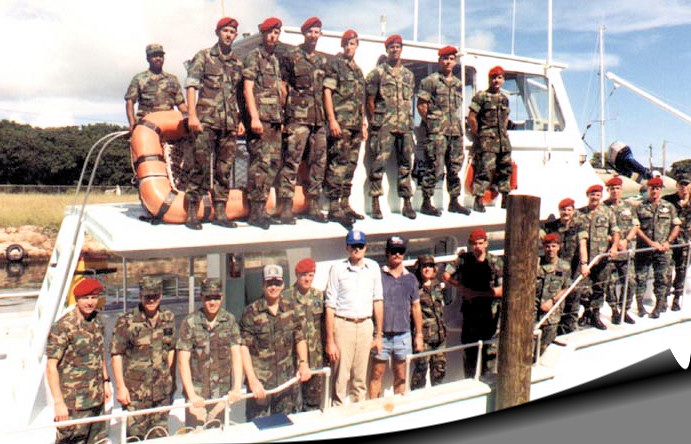 Operation; Bluefin - Top Deck; Support, Keith Haselden, John Haley, Jeff Shackleford, ? Tracy, Russell "Doc" Savage, James Boyce, and Vann Jones
Bottom Deck; John Lebold, Support, Support, Congressman Dave MCurdy, John "Coach" Carney Congressional Staffer, "Doc" from Ocean Divers, Support, Woody?, John Lynch,Dale Watkins, Bill Coffee, Steve Horvath, John Carr, and support

Below; ?, Keith Haselden, ?, Bill Coffee?, ?, Russell "Doc" Savage, ?, John Carr, and Steve Horvath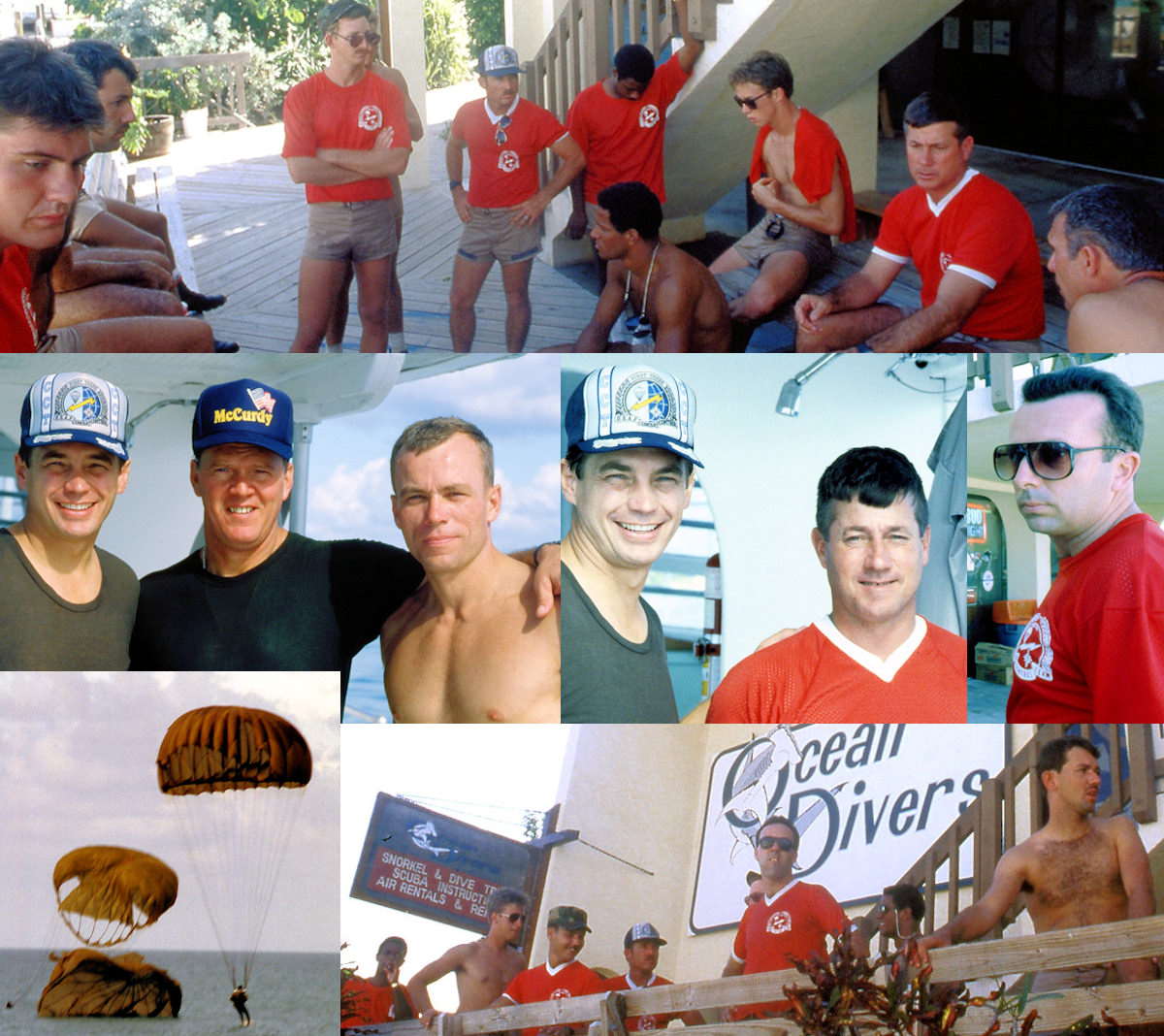 Above;
Congressman Dave MCurdy, John "Coach" Carney, Robert Neumann,
Congressman Dave MCurdy, John Carr, and John "J.K." Koren the CCS Commandant.
.... ?, ?, Vann Jones, Bill Coffee?, John Lynch, Doc Savage, and Keith Haselden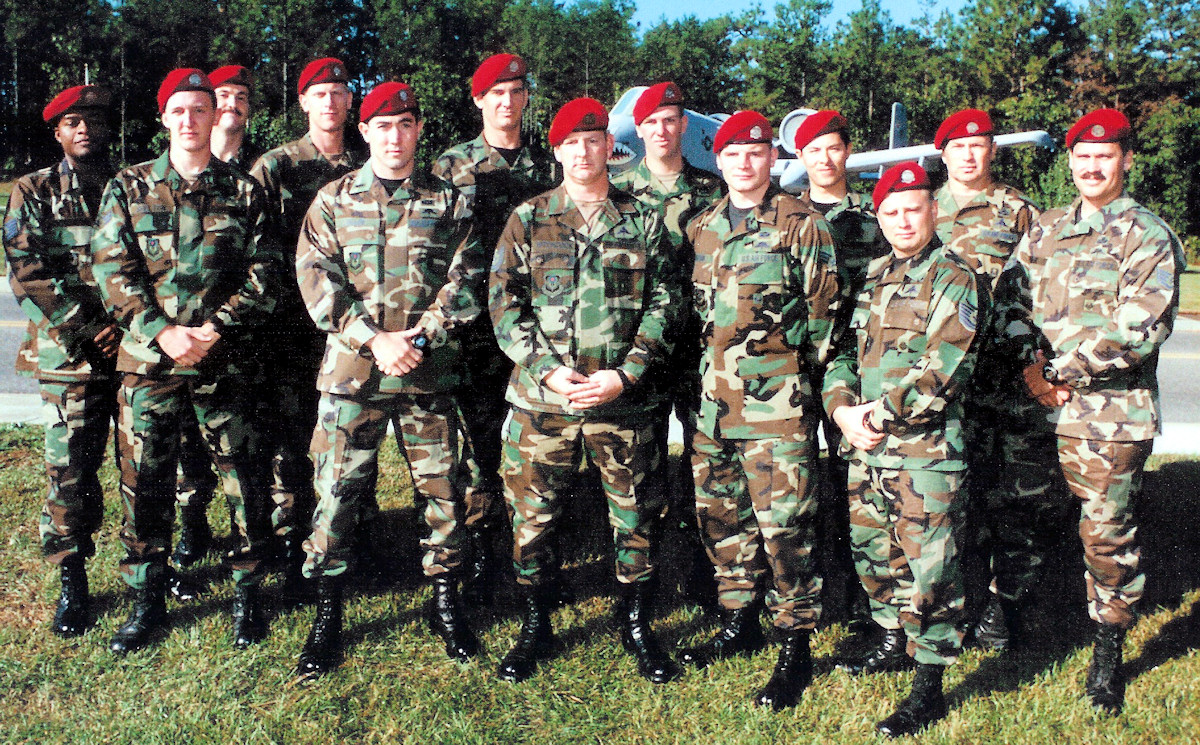 Clarence Montgomery, Matthew McMinamin, Darren Johnston, Greg Fox, Tony Bryant, Nate Sanders, Jr. Anderson, & Grew Owen Front Row: Jason Shelton, Greg Mallon, Geoffrey Hitchcock, Colin Hudson, & Dave Hawn
Below; Pope AFB, Red Team, 1997; Let's go shoot something! Zeb Jallett, David Hawn, Chris Smith, Darren Johnson, Mike Anderson, Jason Shelton, Stewart Orosco, and Adam Monticelli. Sitting; Tim Garlock and Greg Fox