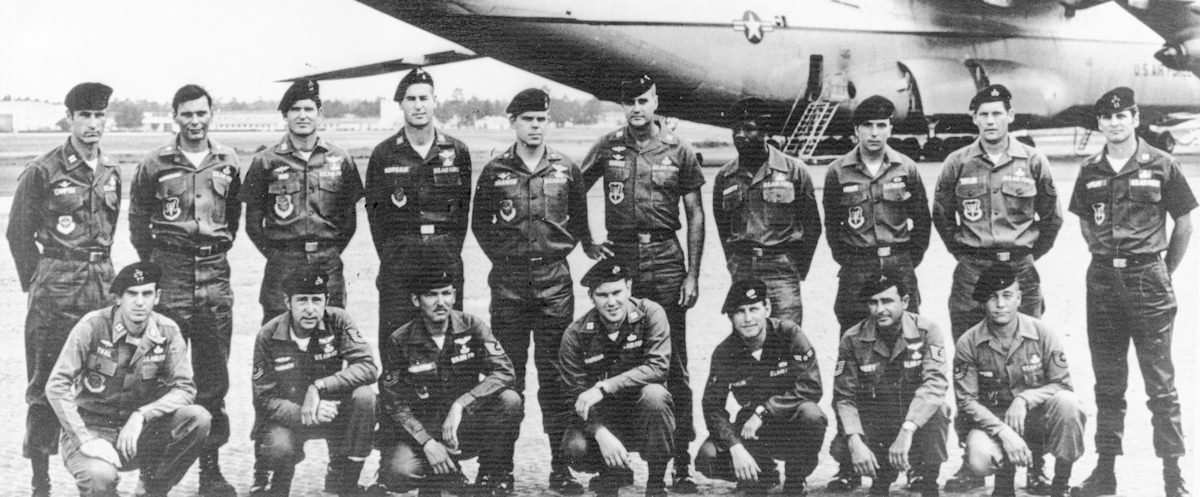 Standing; Vince R. Campisi Sr., Bob Barinowski, Capt. ? Byrd, Jim Morgan, Thomas R. Thaanum, David Hughes, Al Corbett, John "J. K." Koren, Pete Taylor, and Jerry Whitley ***** Kneeling; Lawrence Thal, ?, Alvin Huddleston,
?, Robert L. Heflin, Robert E. Emery, and Rick Meyers
*** Many Thanks to John Koren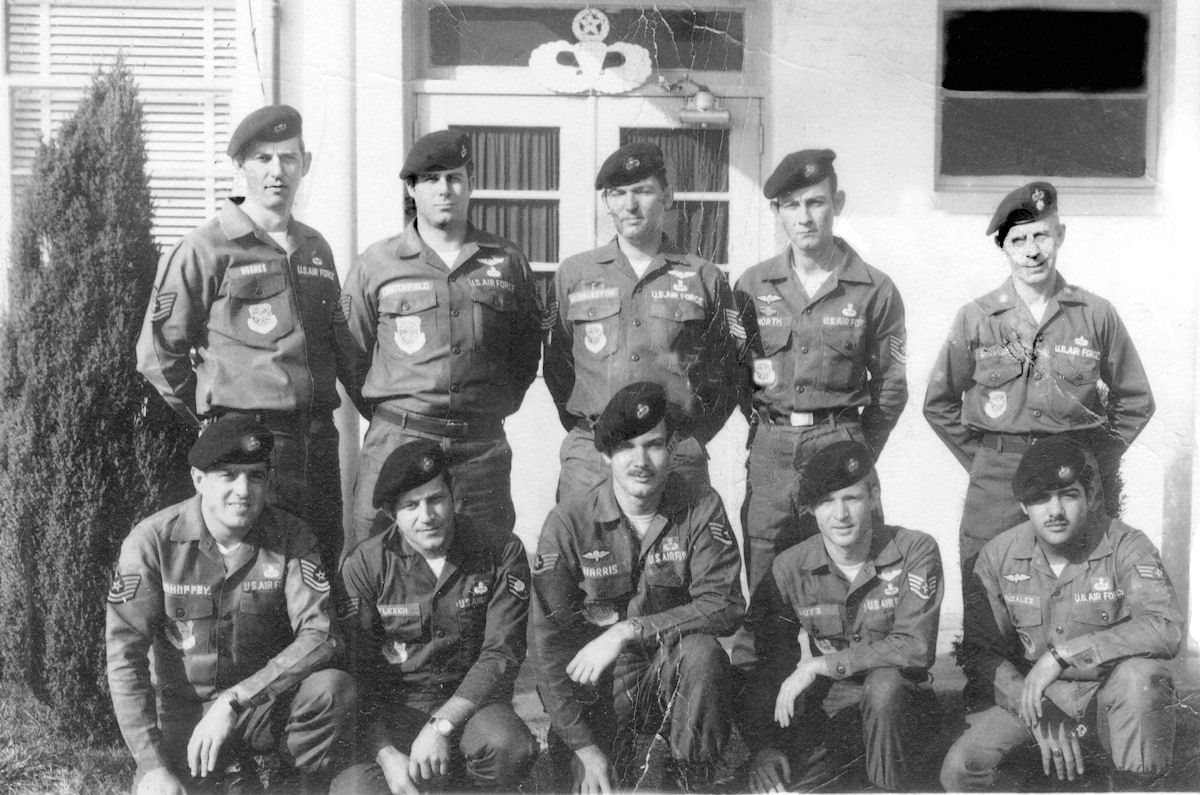 Jack Hughes, Richard Crutchfield, Alvin Huddleston, Marty North, and Dale Morgan ***** Robert Mahaffey, Roger Flexer, Gene Harris, Norman Lutz, and Bud Gonzalez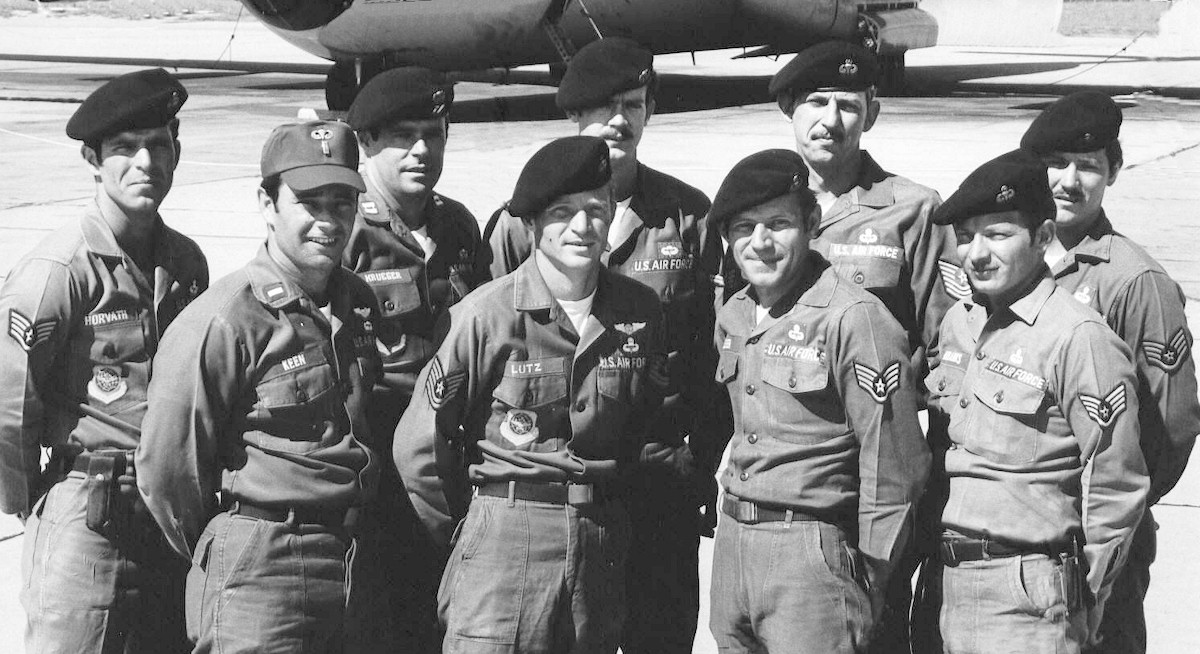 Steve Horvath, Jim "Peachie" Keen, Peter D. Krueger, Norman Lutz, Richard "Whip" Wilson, Roger Flexer, Jack Hughes, Richard Eubanks, and Donald Rogers........... Ray Wagner and Jim Parsons not pictured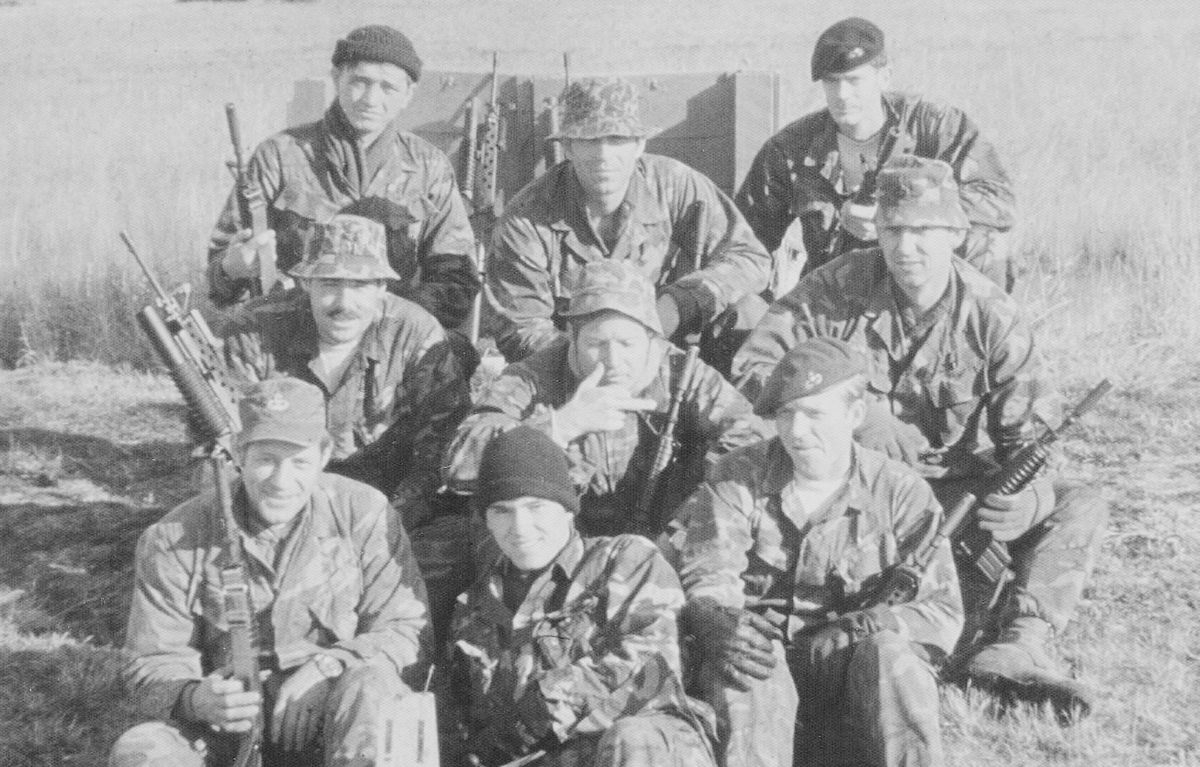 Altus AFB Deployment; Rick Farrar, Steve Horvath, Rick "Whip" Wilson, Pete Krueger, Roy Hubanks, Roger Flexer, Support, and Norm Lutz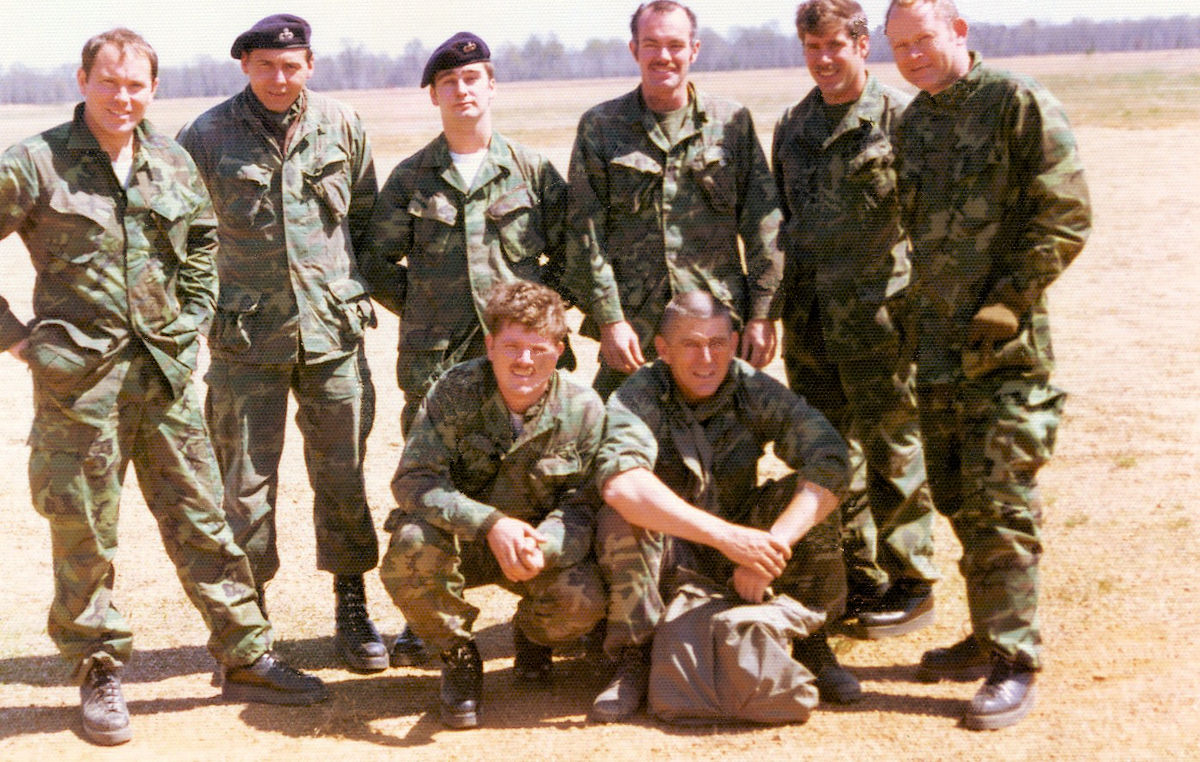 Post Jump; Kim Johnson, Bill Sink, Larry Brown, Dave Lillico, Mike McReynolds, and Joe Lagerloef Kneeling; Les Carter and Carl "CC" Choate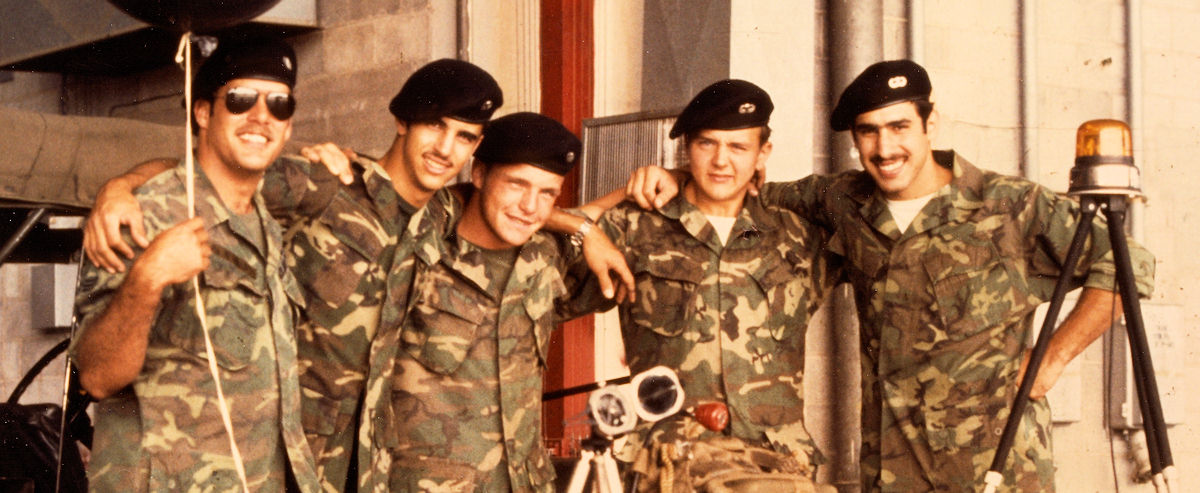 LRAFB, Dog and Pony Show, 1975; Mike McReynolds, Doug Simmons, Dale Jensen, Armand Spooner, and Donald Peters
D.E. Williams 'Willie' and Jerry Bennett




D.E. Williams 'Willie' (left) and Jerry Bennett posing in front of the mural Willie just finished painting on the obstacle course wall at Kessler AFB when he was in pre-training for Combat Control under Bob Mahaffey.

1978



R.I.P. Techincal Sergeant Jerome E. Bennett passed away 27 October 1986 when he was fatally injured during a training parachutedeployment while assigned to the 24th Special Tactics Squadron. Jerry was conducting a high-altitude freefall jump when he had a parachute malfunction and died shortly after impacting the ground under a partially deflated parachute canopy.

The Combat Control Association continues to honor Jerry by sponsoring an award in his name. The TSgt Jerome E. Bennett Award is presented at the Combat Control School graduations to the Combat Control School student who best exemplifies the attributes of Technical Sergeant Jerome E. Bennett, namely, that of being a team player, continually putting others ahead of himself; keeping the team together, and striving for mission success.

Not only was Jerry a "plank holder" at the 24 STS, he was also the Amateur Athletic Union (AAU) 165-pound class boxing champion in 1977.

He was a great person, Combat Controller, champion and awesome teammate!