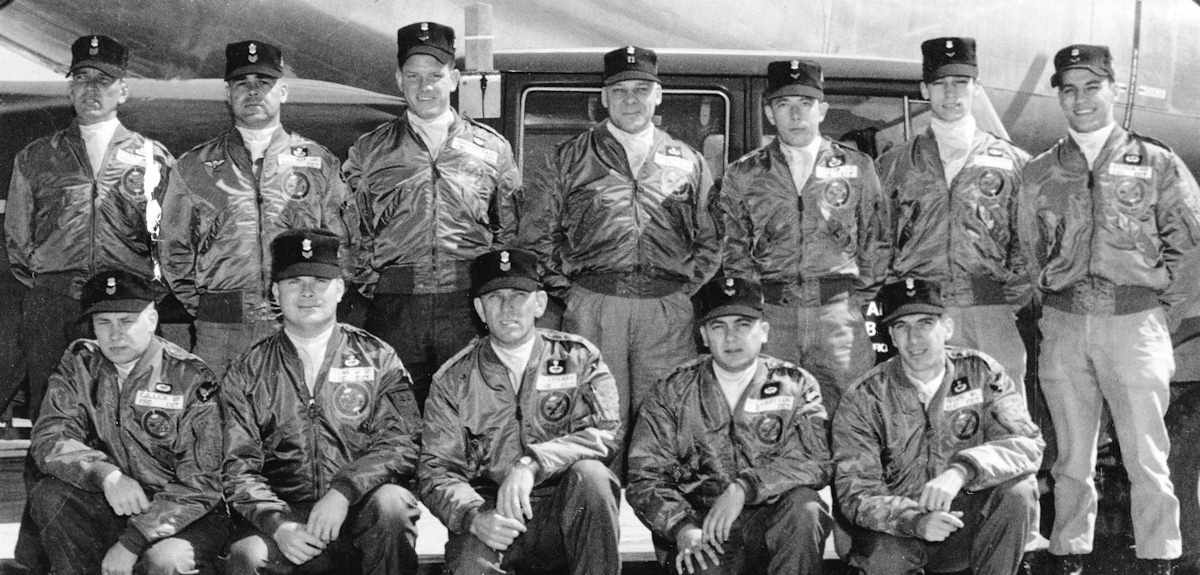 Richard Patton, Jackie Gilmer, Daniel E. Huffstetler, Capt. John Lewis, Jan Davis, Bob Fromagette, and Harry "Nick" Genes Front; Wayne "Moon" Mullen, Danny Pike, John Paivanas, Dimitrie Milinovich, and William "Bill" Swope.


Mountain Survival, Stead AFB, Nevada, 1965; Larry Choate, Moe Lattimore, and Erwin M. "Red" Ghormley Joe Hawkins, different class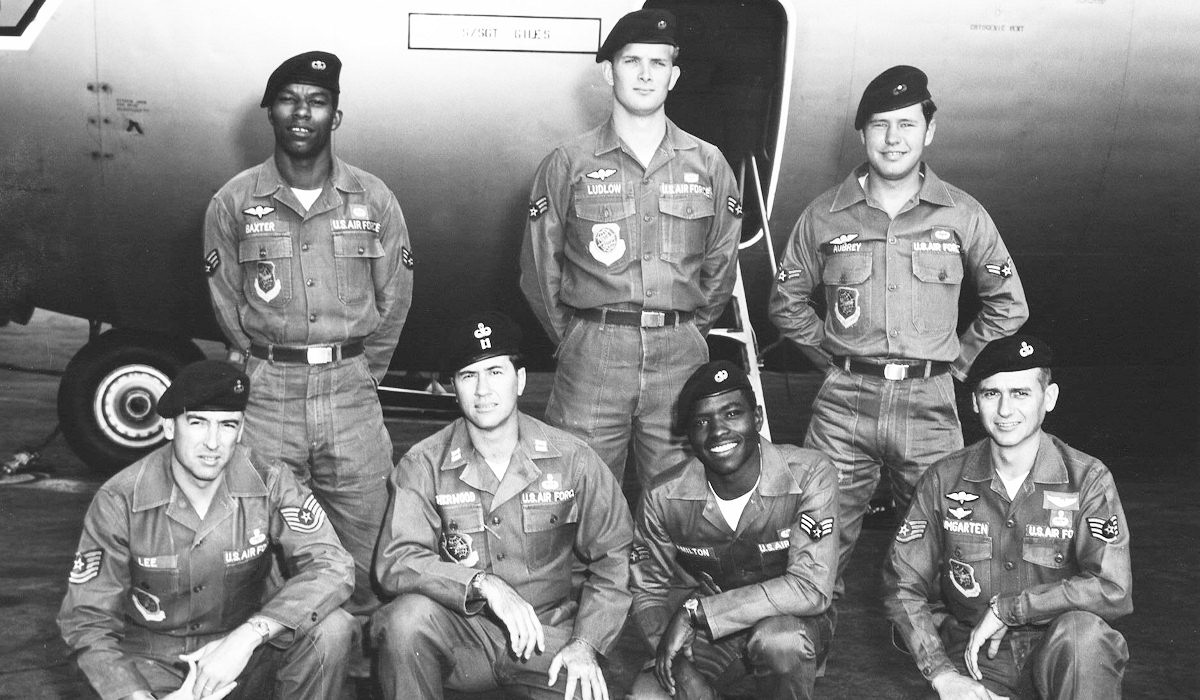 Edwin R. Baxter, Bernard F. "Ben" Ludlow, Ray G. Aubrey, Robert E. Lee, Danton T. Sherwood, Bernard J. Hamilton, and Ervin J. Baumgarten *** Not Pictured; Cecil Balcom, Michael Patrick, Lyle Hendrix, Tom Oakes, and a few more.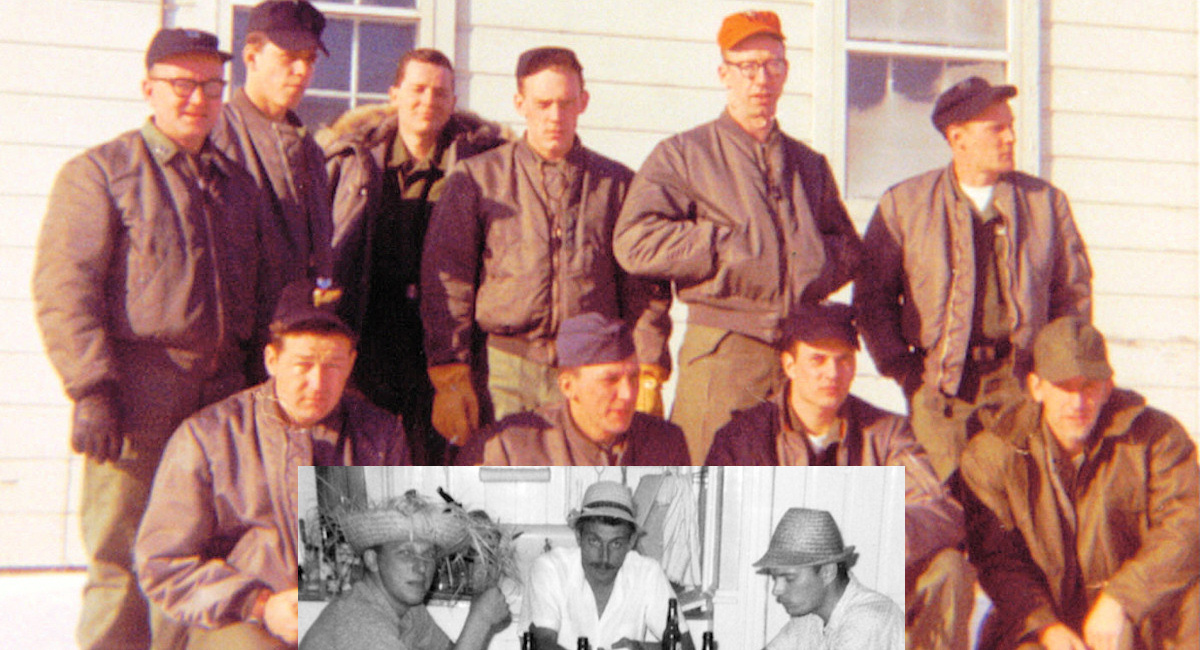 Capt Don Overland-OIC, A1C Richard Anderson-NQ(Not Qual), A/3C Richard Meyers-NQ, A2C Jerry Standard-NQ, S/Sgt Gary Dykstra-No AFSC, A/1C Huey Janz-ATC, Kneeling; S/SGT Richard Wacek-NQ, S/SGT Frank Hasler- RM, A/1C Jim Handel-RM, A/1C Lloyd Leverton-NQ, Taking the picture- Bill Vetscher-ATC; Inset;
Frank Jay Hasler, William M. "Bill" Vetscher, and Jim Handel
; We were all in the AF Reserve. Airborne qualified were Don Overland, Huey Janz, Frank Hasler and Jim Handel. Gary Dykstra and myself, Bill Vetscher, were also freefall qualified. The unit existed from late 1960 till about Sept 64. Frank Hasler and myself, Bill Vetscher, went back on active duty. Frank Hasler went to Stewart AFB and I, Bill Vetscher, went to Hunter AFB in Savannah GA. Those listed as NQ had volunteered for CCT but had not as yet gone to jump school. Huey Janz had gone to jump school but not ATC school. ...... Bill Vetscher



Gary Brock Everett Carpenter Arthur E. Hedrick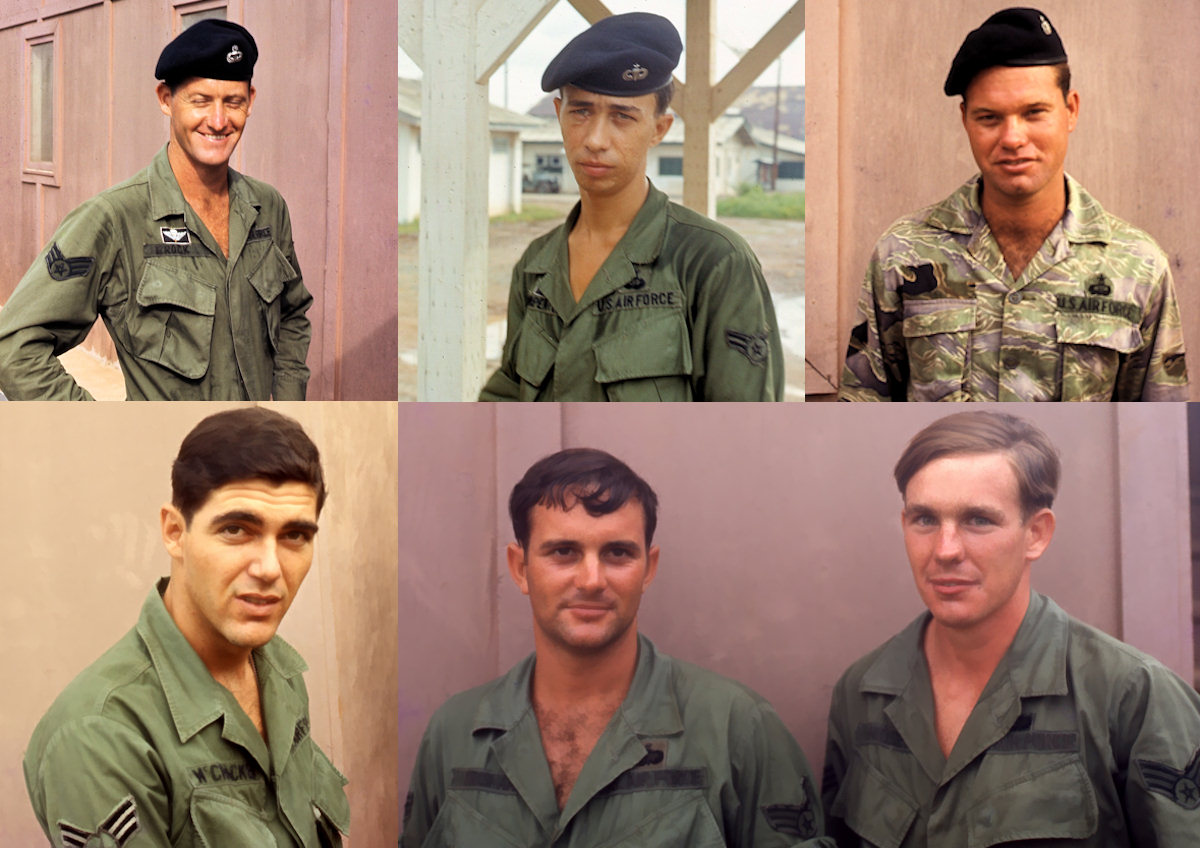 Dave McCracken Ronnie Smith or Jim Grisham Walter Smith or Arthur G. Hosey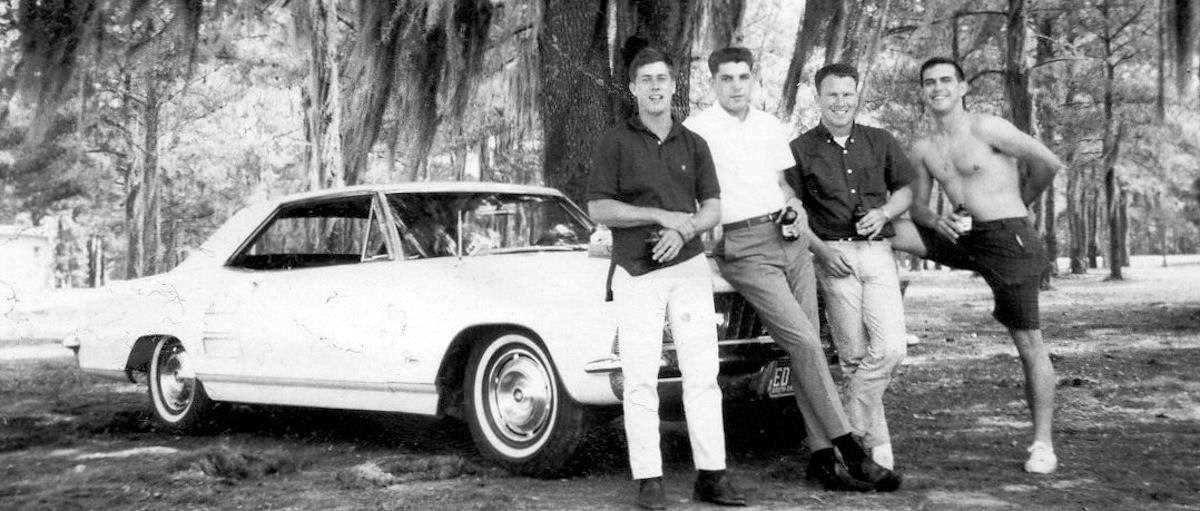 Above, Charleston AFB 1965; John Karr, John Drozdowski, Mike Welding, and Ron Kosh........ The Rivera and a few PBRs

thanks to Ski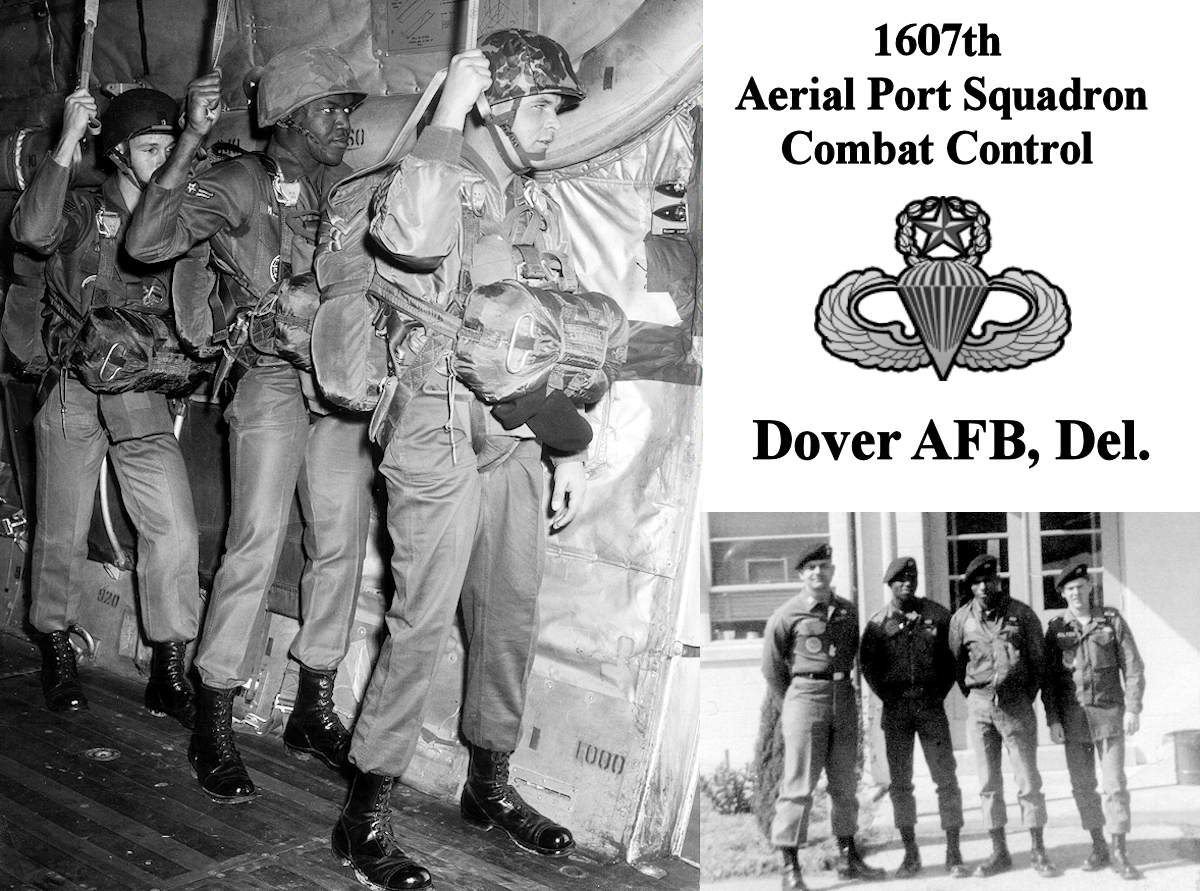 Above; C-124 flying out of Dover for a jump at Lakehurst, NJ. SSGJohn Smith; Airman 3rd Class Ulysses Miller, Jr.; and SSG Robert Triplett......... Right;
Mar 1966; Captain William B. Johnson, Airman 2nd Class Bernard Hamilton, Airman 3rd Class Baxter, and Airman 3rd Class Bolton.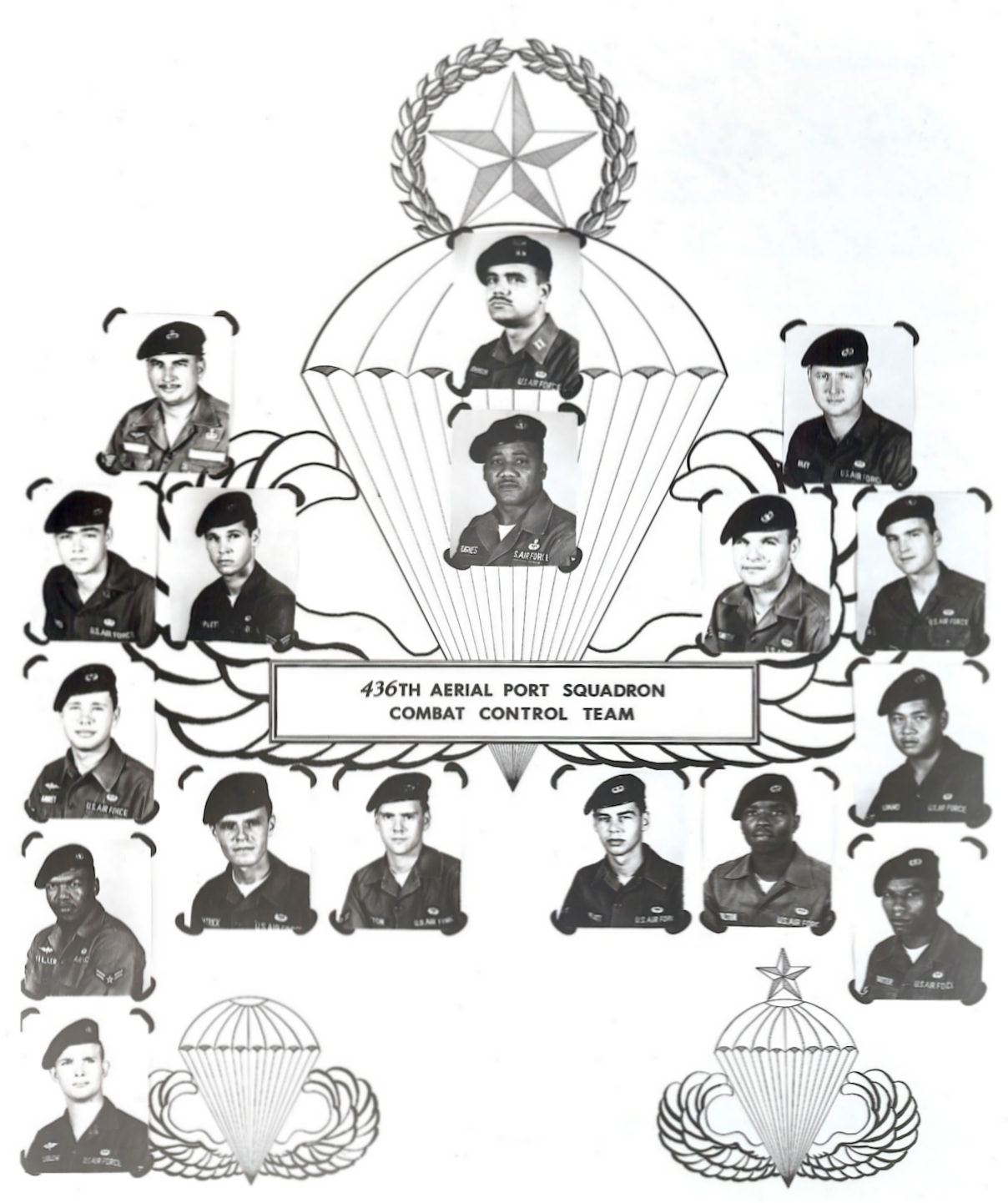 Dover AFB, probably around Christmas, 1966; William B. Johnson, Lyle G. Hendricks
, John Riley,
James L. Hughes Jr.,
Thomas E. Oakes, Bobby Triplett, John M. Smith, Cecil Balcom,
Ray G. Aubrey, Stanley Albano, Michael J. Patrick, Paul D. Bolton, Robert L. Bartlett, Bernard J. Hamilton,
Ulysses Miller
Jr., Edwin R. Baxter, and
Bernard F. "Ben" Ludlow.


Front; Support, Sq. Commander, and Louis Benavides. Back; Guy T. "Filthy" Fagan, Morris Graves, Johnny Hall, Harold Lee, James P. Flamio, Patrick Duffy, Peter D. Holt, James Sink, Ed Tanner, ?, Dusty Rhodes, Morris Brunell, and ?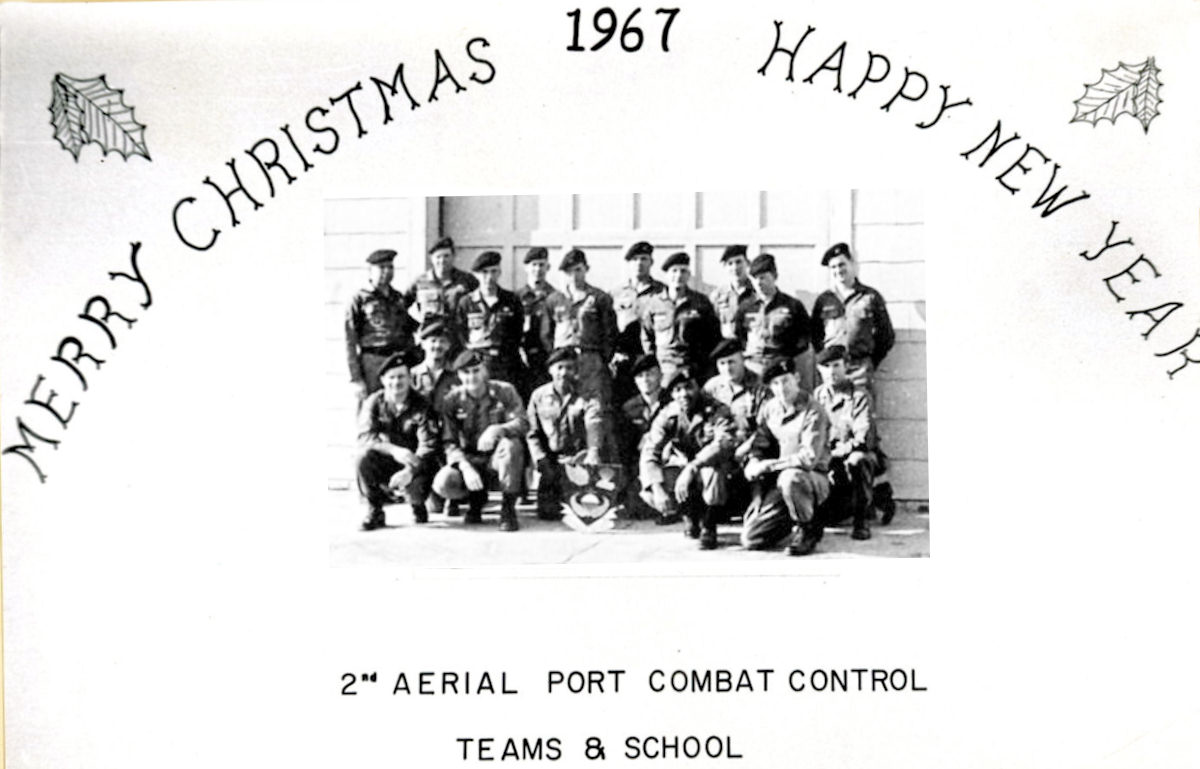 A better picture and some names would be nice........ Standing; ?, ?, ?, ?, ?, ?, ?, ?, ?,and ?
Kneeling; ?, ?, David Hughes, ?, ?, ?, ?, ?, and ?
FORBES AFB, TOPEKA, KANSAS; 1964
Below; Campisi, Martínez, Benini, Sears, ?, Bradley, Guyle, Shoate, ?, and North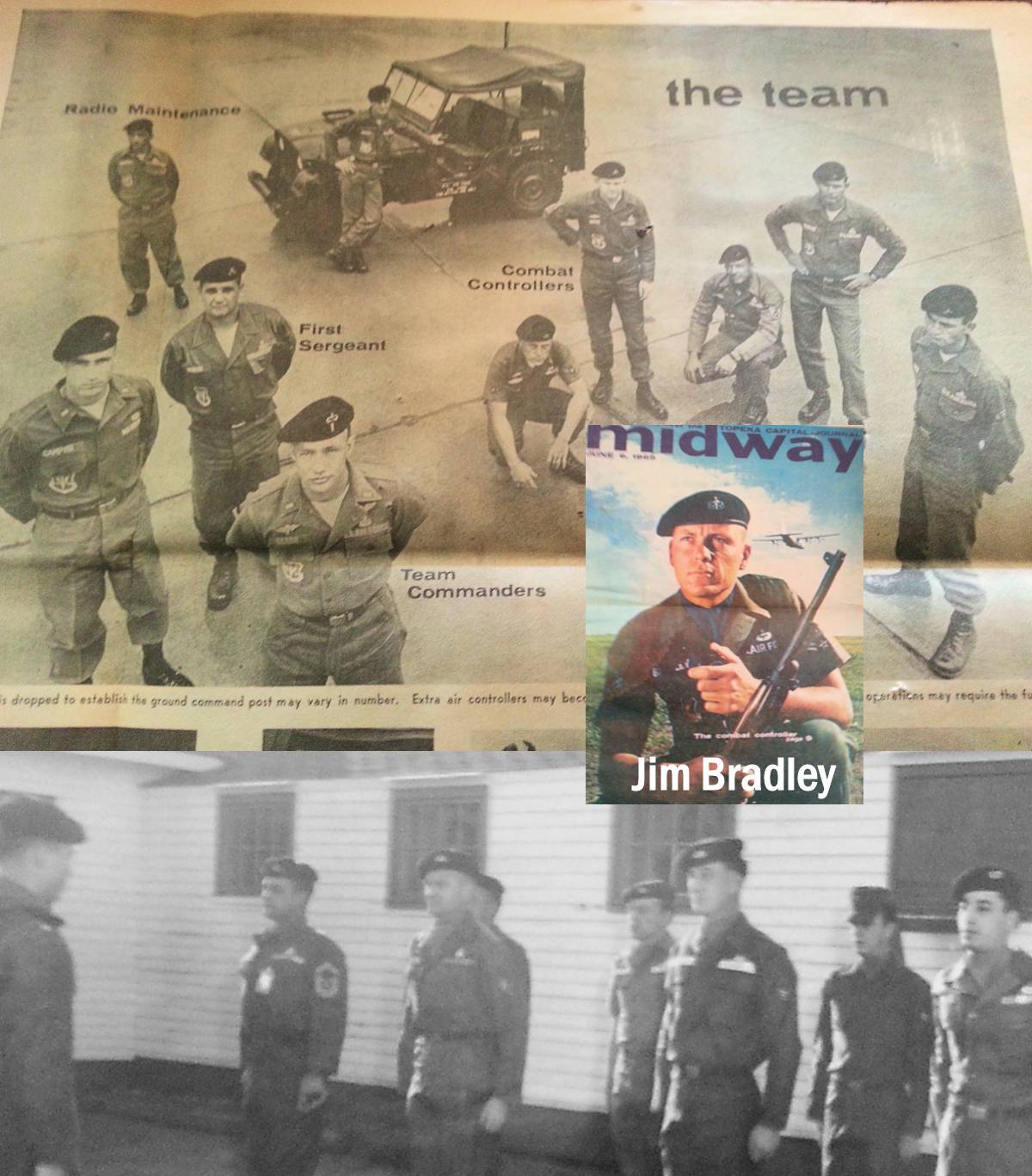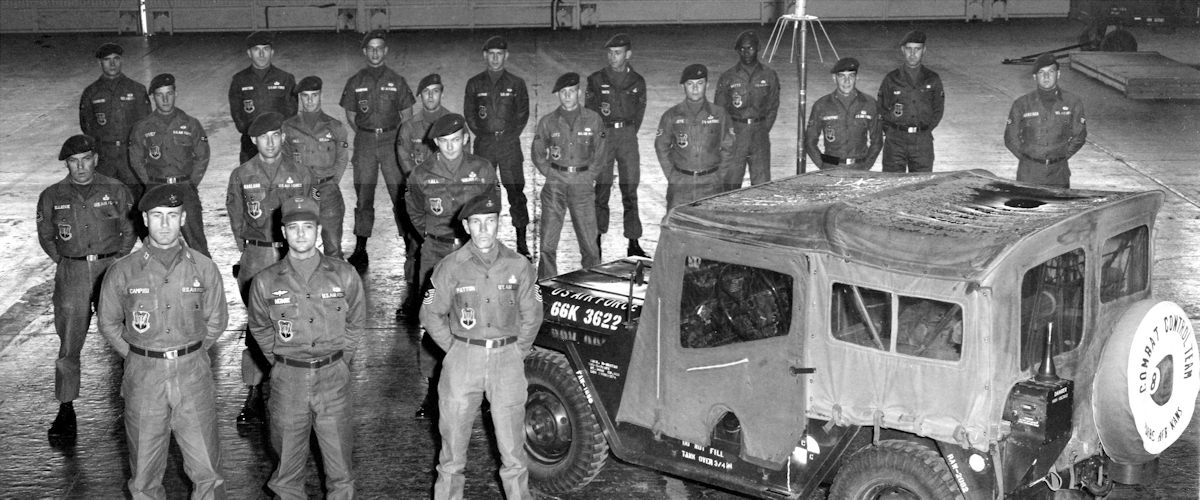 Forbes AFB; 1968 CCT Number 8, 9th Aerial Support Sq. TAC (Notice the 8-ball on back of jeep)
Back Row; Richard Karman, Bob Bratton, Greg Harman, Jim Justice Jr., Marty North, Roosevelt Watts, and Walter Kilby
3rd Row; Don Spivey, Tom Hall, Jackie Craven, Norman Lutz, Al Joye, John Culpepper, and Richard Hackstock
2nd Row; James I. "Tex" Elledge, Marty Ragland, and Dick Hall
1st Row; Vincent Campisi, Don Howie, and Richard Patton..................... Picture provided by Red Ghormley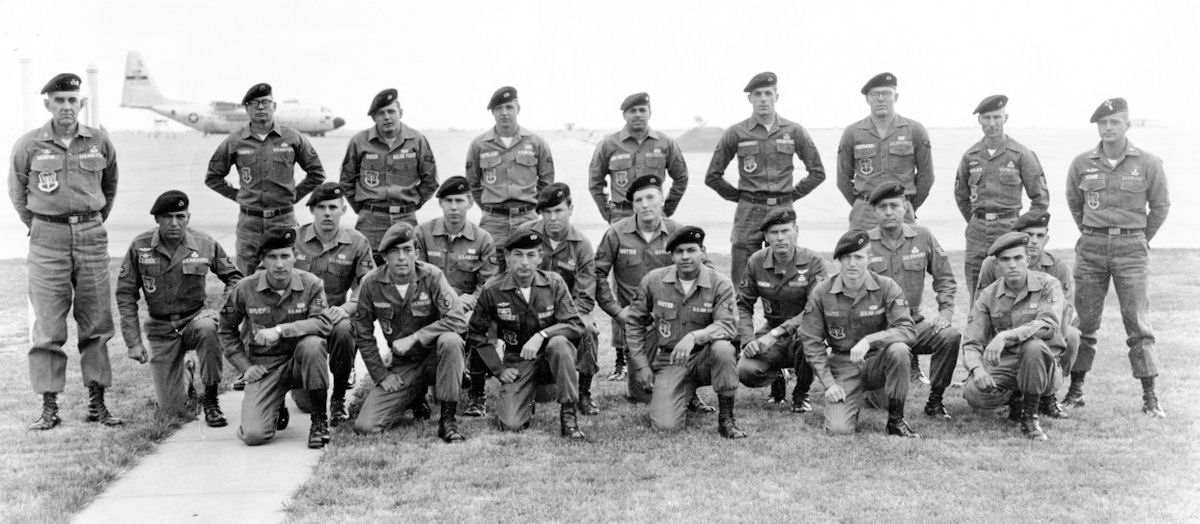 Forbes AFB, Kansas 1968 sent by Leonard Whitten
Standing; Lemuel R. Eggleston Jr. "The Grey Eagle", Walt Flowers, James D. Burch, Kenneth Copeland, Walt Van Meter, John Drozdowski, Jerry Sherwood, Marc Baxley, and Donald R. Howie..........
Kneeling Middle; Tex Elledge, Tommy McHale, James Justice, Bob Triplett, Leonard Whitten, Kay B. Duncan, Louis Benavides, and James Penticoff............
Kneeling Front; Don Spivey, Darrel Prudden, Robert L. Chavez Class 67-3, Mario Castro, Norman Lutz, and Dark Hayes?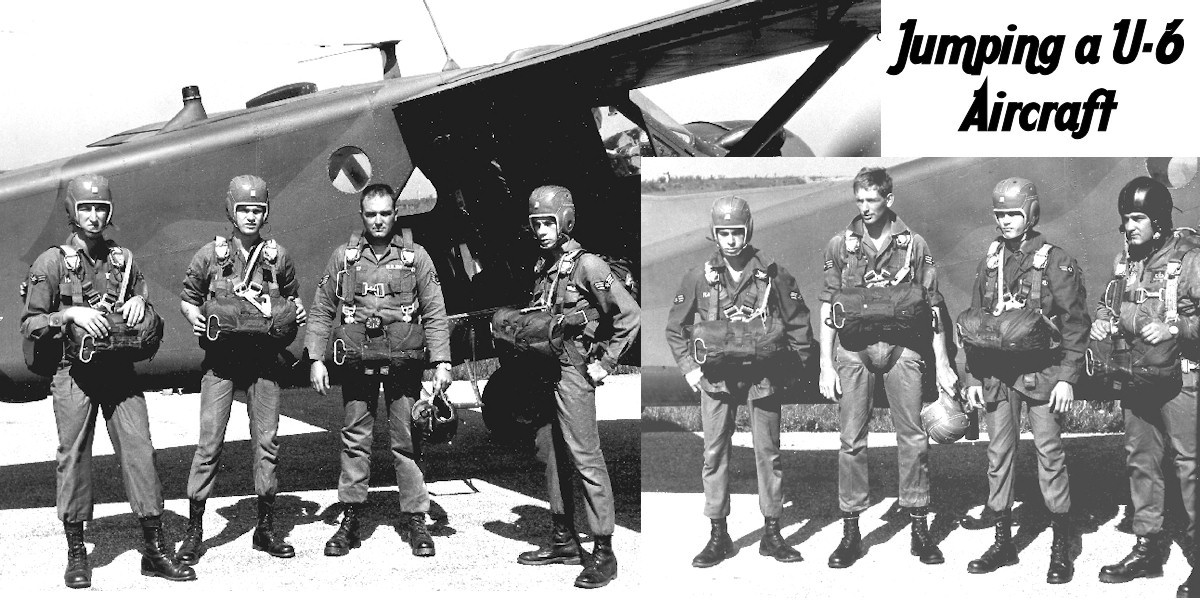 Ralph Madore, Tim Harger, Tom Laney, James P. Flamio, James P. Flamio, James D. Parsons, Tim Harger, and Tom Laney