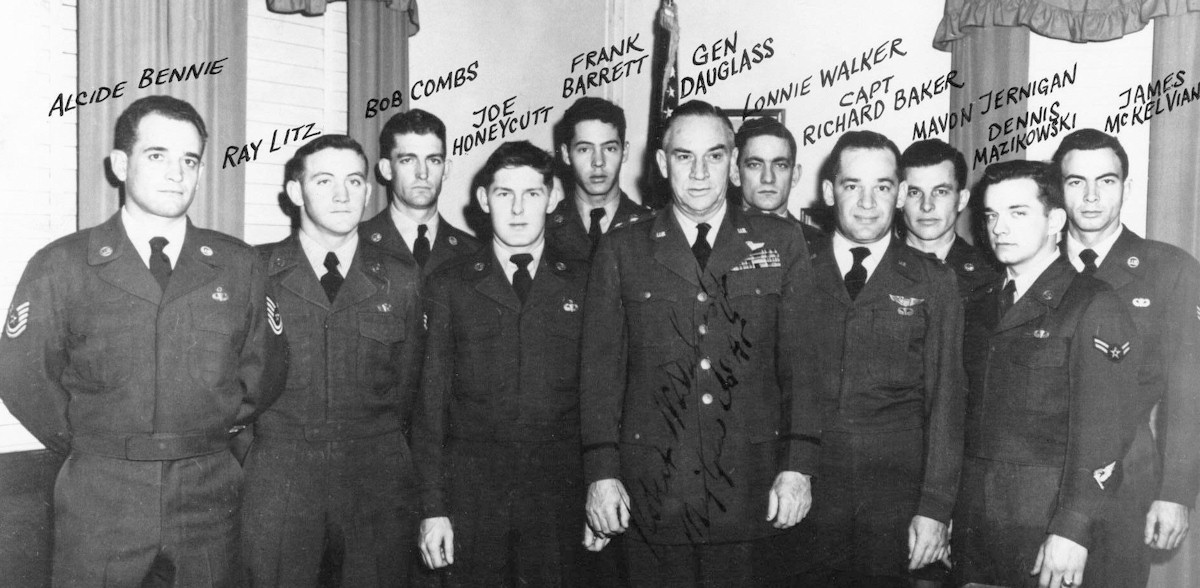 15 January 1953 - Donaldson AFB, SC - Pictured here are members of the first Air Force Pathfinder Team; the name was changed in March 1953 to Combat Control Team. The photo was taken shortly after the group completed the Army Pathfinder School. Note the Pathfinder badge on the sleeve of A2C Mazakowski (2nd from right). Information from CCT Book, Eye of the Storm, by Gene Adcock.
Shown Left-to-Right: TSgt Alcide S. "Bull" Bennie (NCOIC); A1C Ray Litz; SSgt Robert Combs; A2C Joe Hunnicut; A2C Frank Barrett; Major General Robert W. Douglass, Jr, 18th Air Force Commander; A3C Lonnie Walker; Captain Richard Baker (18th Air Force Pathfinder Project Manager); A3C Mavon Jernigan; A2C Dennis Mazakowski; and A1C James McElvian.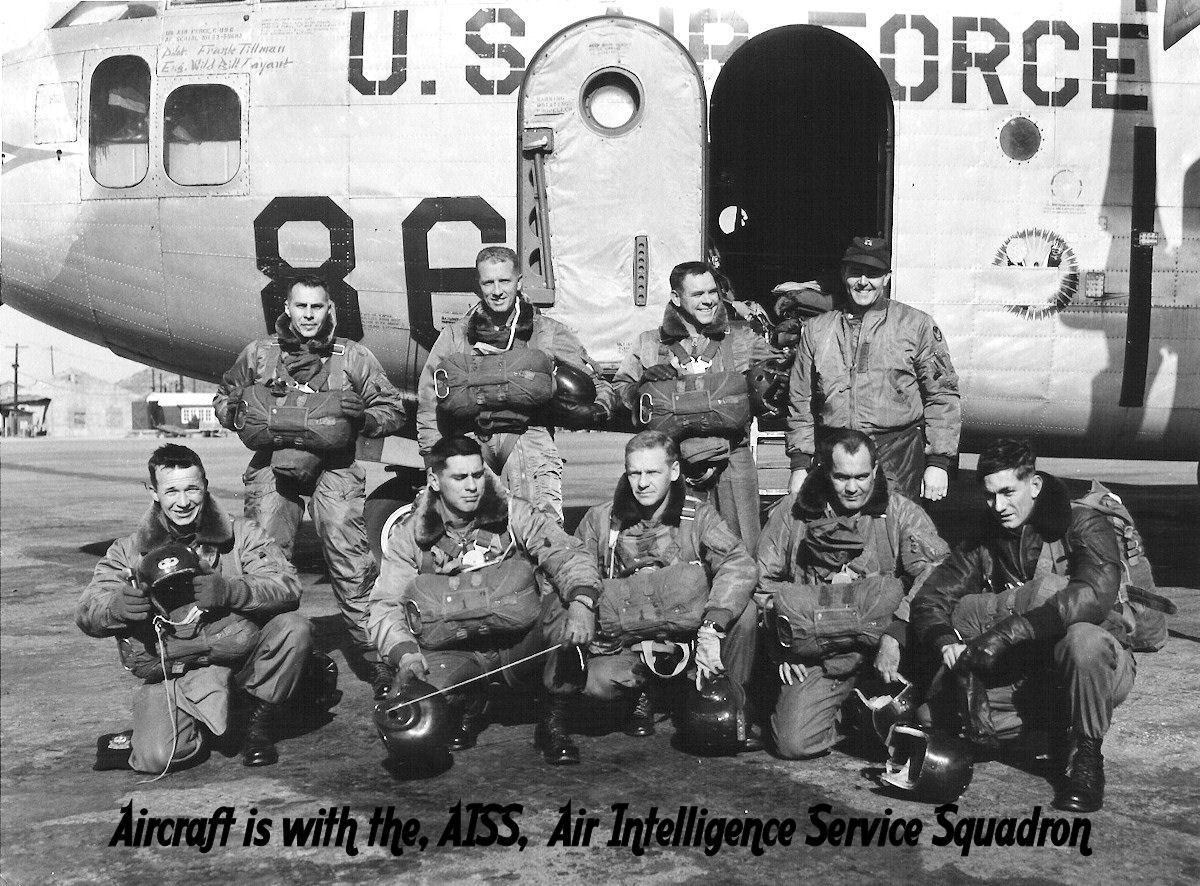 Back Row; Adam Heller, Dick Sigman, ?, AISS Commander ***** Front row; Lester H. Shaw, James Howell, ?, ?, Wallace Carpenter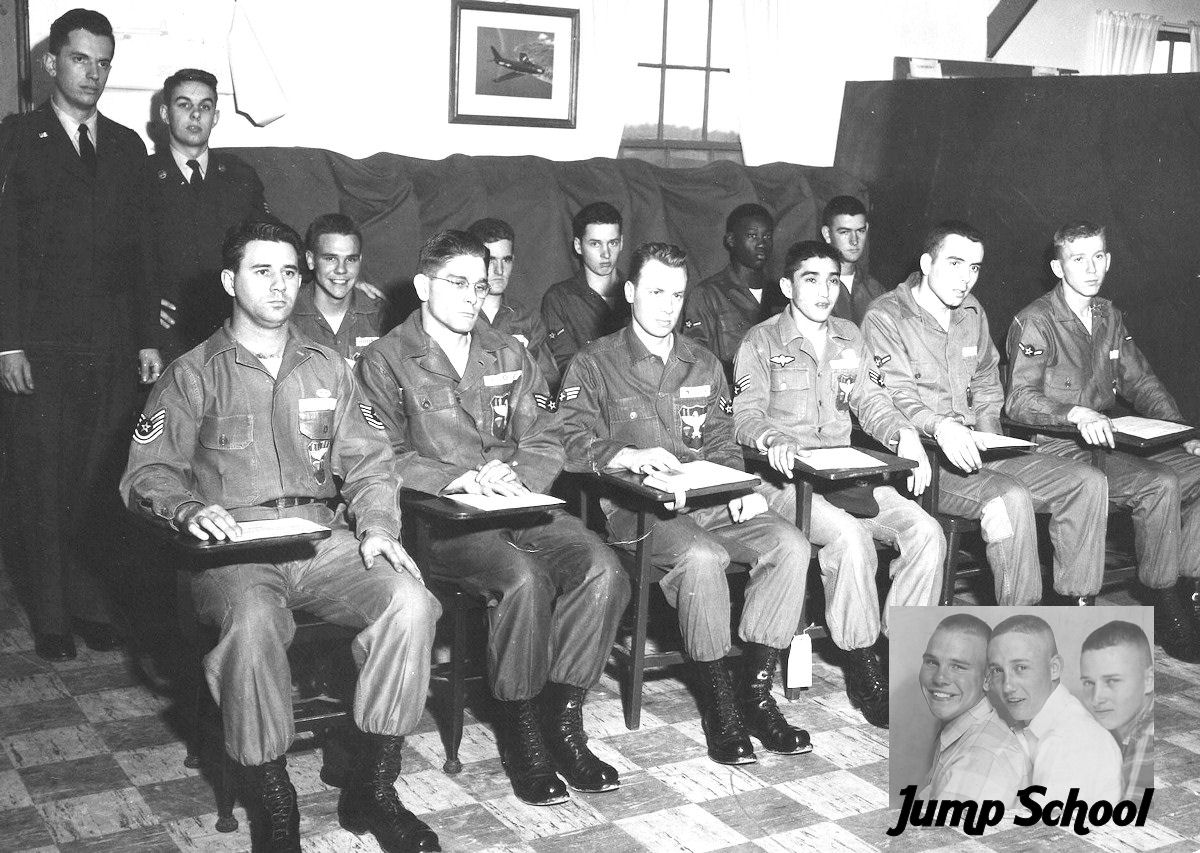 Back Row Sitting; Robert Booth, Jack Burns, Jack McConnell, John Brown, and Johnny Johnston ***** Front Row; Gordon Hamblin, ?, Moon Mullins, Louis Martinez, John Turner, and Troy Norris ***** The only two guys with jump wings are George Hamblin and Marty Martinez.
The rest of the guys are new recruits that report to jump school in April of 1957. Inset; Bob Booth, Lew Brabham, & Jack McConnell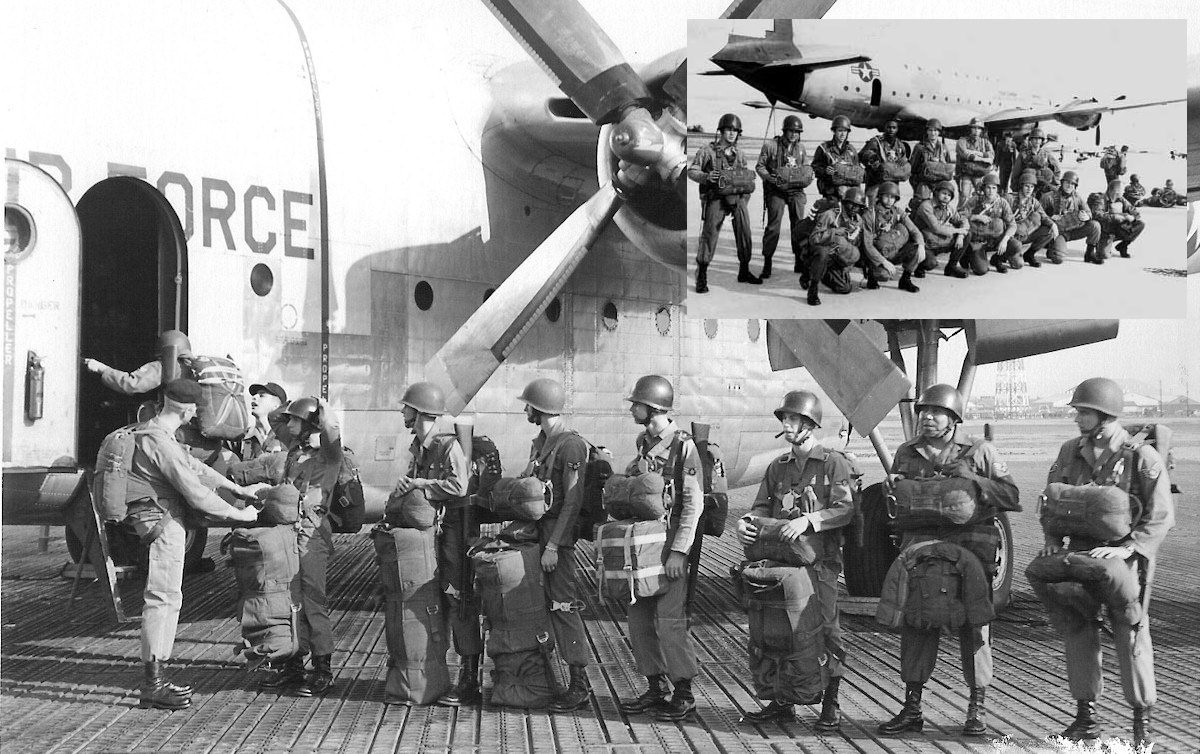 Insert; Donaldson AFB, 1955 and above is Korea; 1956 ***James Howell would be the Black Hat with the open mouth and I hope you can name the rest.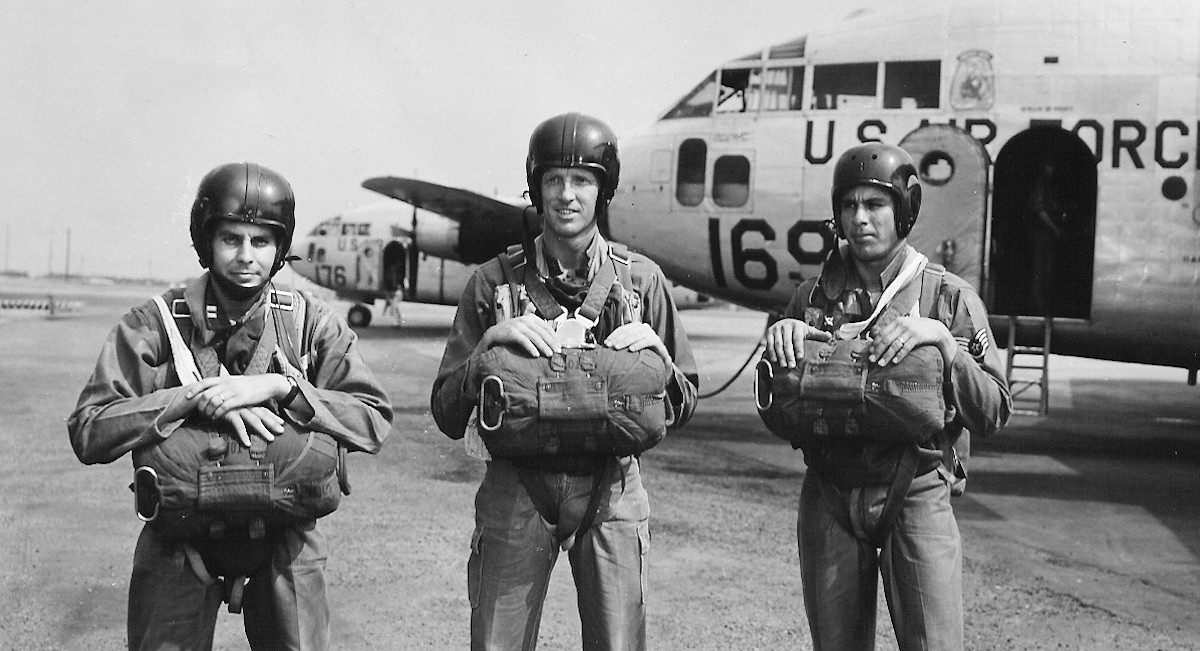 Brady Drop Zone, 1956; Adam Heller, Dick Sigman, and James Howell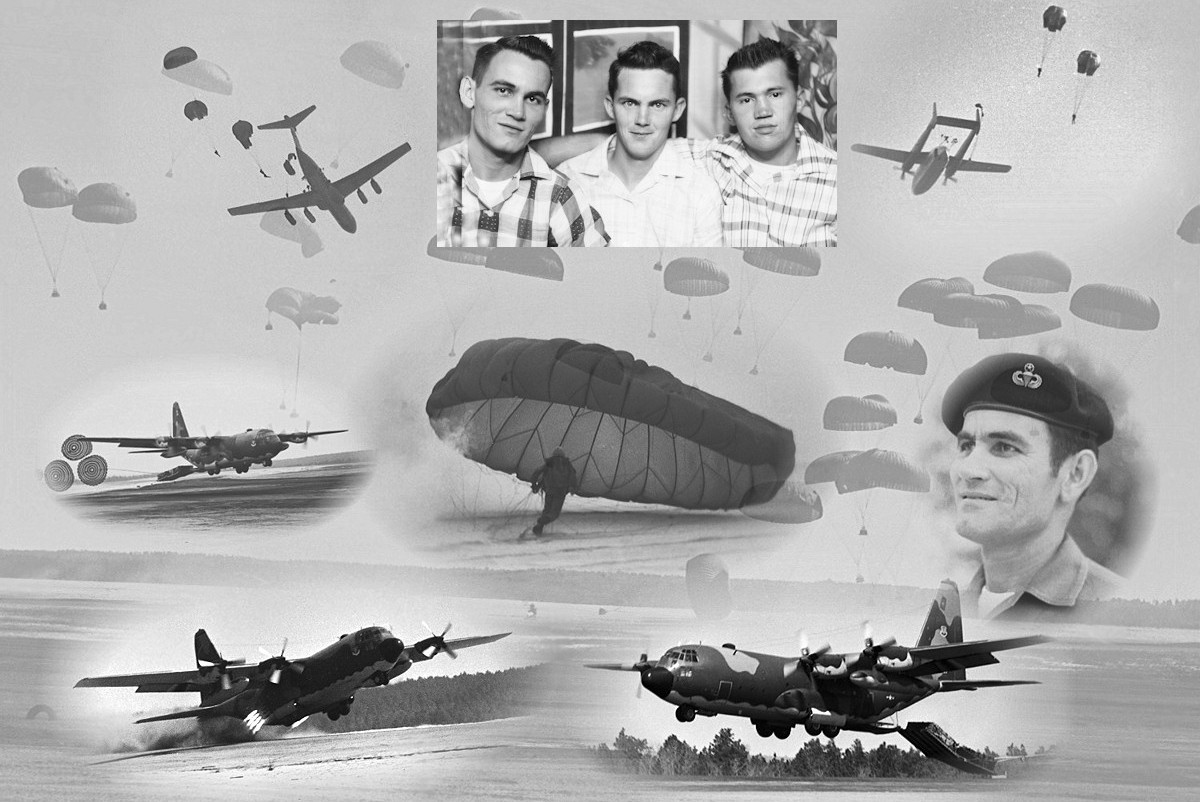 John Cunningham, CCT Extraordinaire ***** Insert; John Cunningham, Richard McCabe, and Pete Shoe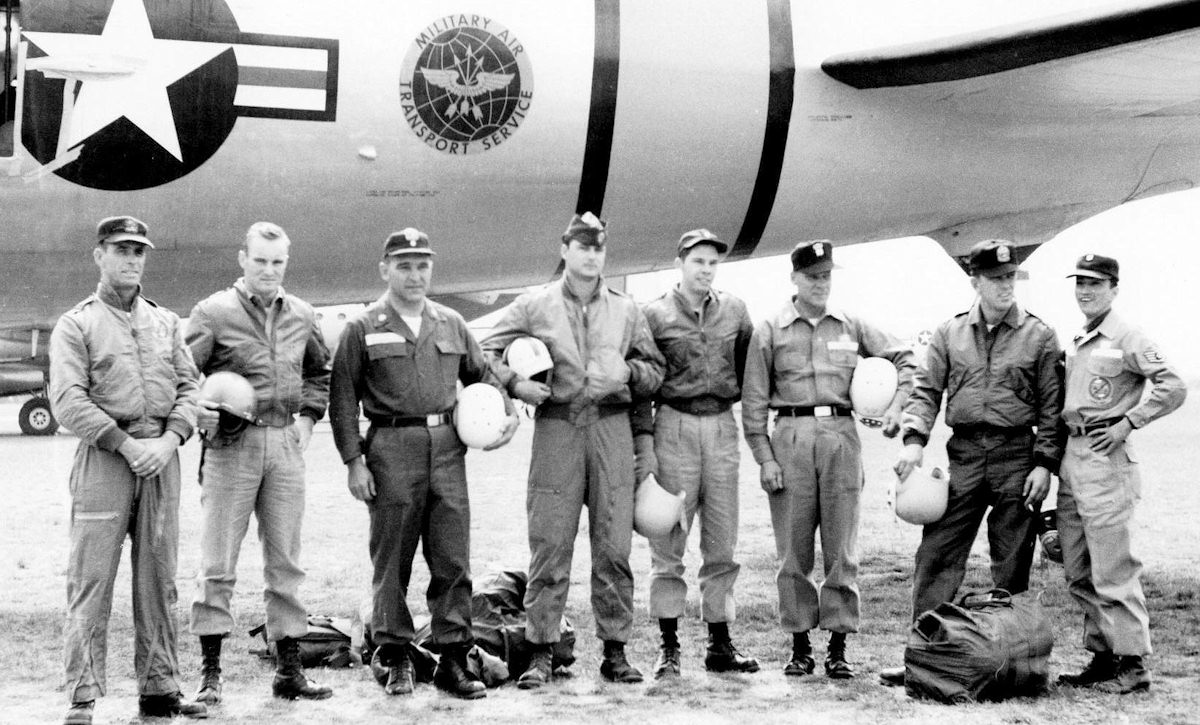 I don't know where or when, but that's Louis "Marty" Martinez on the far right.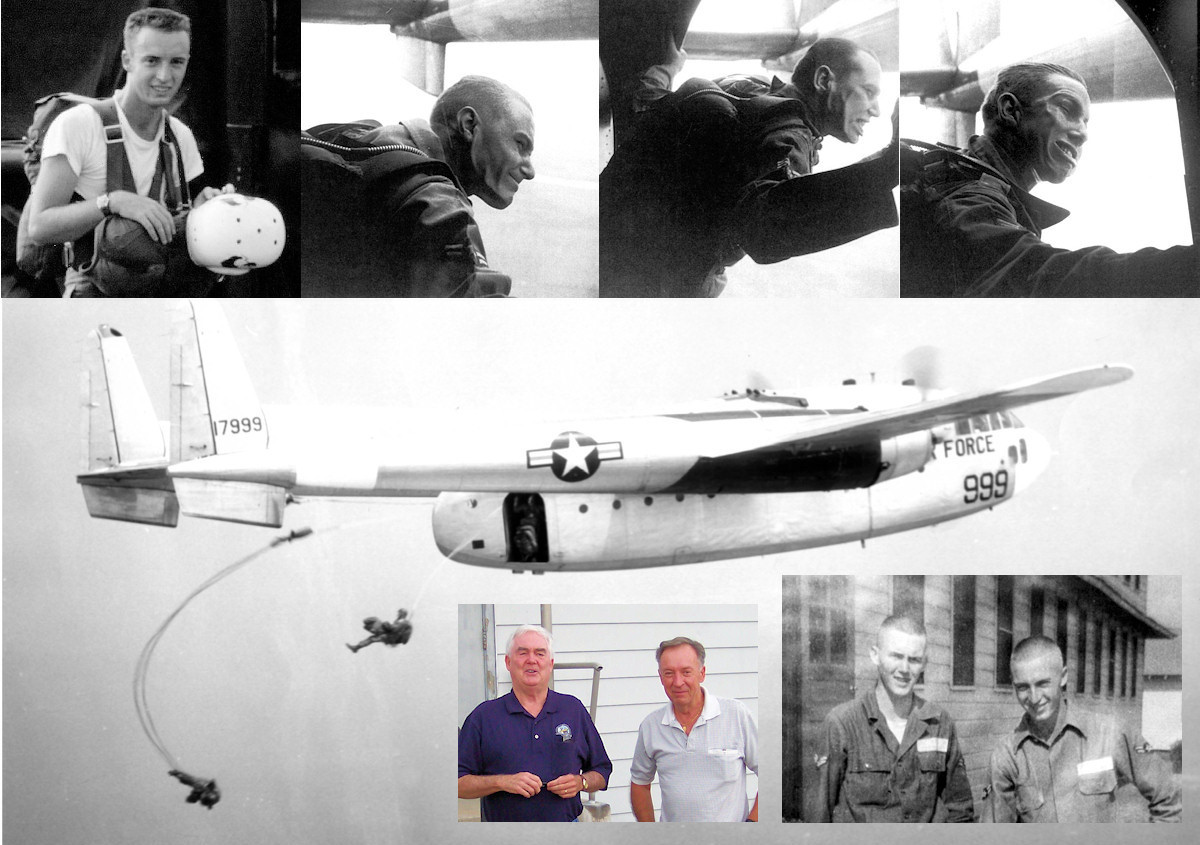 CCT Jumpers; Doug Welniak, Roger Christen, Robert J. Engleman, & Gerald R. Thompson ***** Insert; Dick McCabe and Doug Welniak; Jump School 1956, and still friends, 50 years later. Pictured at Sewart AFB, TN., Nashville Reunion, 2006